Tom C.
11

Reviews

35

Helpful Votes

0

Thank Yous
Experience: Computers & Technology, Business, Clothing & Fashion
Member since February 2014
Reviews

11

First to Review

2

Votes

35

Very Helpful

34

Funny

0

Fraud Buster

0

Great Find

0

Well Said

1

Thank Yous

0

Fans

0

Profile Views

1,058
Sitejabber
The idea of an online review site for other websites is a great concept, but the Sitejabber website itself needs some work.

I am registered on the site and have posted a few reviews from time to time. Today I came here as a result of having Googled looking for reviews about an online merchant website. Sitejabber had several well-written reviews from customers who had experience with the website. So far so good, but...

After reading a good review, I clicked on the "Was this review helpful? [yes]" to cast a helpful vote for that review. I was surprised to get an error message telling me I had already voted on that review (I know that I had not already voted on it because this was the first time I looked at any reviews for the site it was about). OK, I thought "Hmmm, that's odd" and continued reading.

Next helpful review, I try to submit a "helpful" vote and again I get the same error message even though I KNOW that I have not voted on that review before.

Then I noticed that I was not logged in and I thought that might be the problem because Sitejabber couldn't tell who I was. So I logged in. Now Sitejabber shows my username at the top of the screen.

OK, I go back to the reviews for the site I was interested in, planning to place "helpful" votes for a few reviews -- BUT NO -- because now there isn't any place to vote on any of the reviews. There is a score showing how many votes each review already had, BUT NO PLACE TO ENTER A VOTE.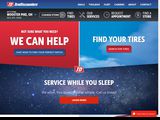 Tire Discounters
The three star review isn't really about this site being "average" it is actually about the site earning both a 5-star and a 1-Star review!

I recently bought a set of tires from Tire Discounters. Starting on their website, I found the tires that I wanted. Looking around I found the exact same tires a little cheaper on the website of another major tire store in my local area. I have previously bought tires at both stores and I like Tire Discounters a little better, so I submitted the information for a price match.

The next morning I got a call from someone at Corporate about the price match. By his figures, once you added in all the fees at both stores and the price of the "free" alignment that you get at Tire Discounters, he said their price was actually a little cheaper than the competitor. I didn't 100% accept his figures (mostly because I didn't NEED the alignment) but the price was very close and based on my recent purchases at both stores I do prefer Tire Discounters, so I set up an appointment.

This was Monday morning, so I set the appointment for 11AM Wednesday because the guy at Corporate said they had my tires at the local warehouse and would bring them to the store either later Monday or Tuesday.

When I got to the store for my appointment, it turned out that the guy at Corporate didn't know that they don't deliver tires on Tuesday, but just first thing Monday, Wednesday, and Friday. Because my order went in on Monday, the tires were being delivered on Wednesday -- so they weren't at the store yet, but were on the truck coming to the store. I could either wait or schedule another appointment. I decided to wait. The tires arrived soon and the store got the four tires changed and the alignment completed all in a little over two hours so that was pretty good.

The tires themselves were absolutely great and I was happy enough with the job the store did.

A few days later I got an email from Tire Discounters asking me to post a review on their website. I posted a five star review for the tires - explaining in detail how great these particular tires were. I also mentioned the same information that I gave here. (Note that I carefully did NOT mention who the other brand was). Great tires, good price, great experience at the store, one small slip by corporate, but overall 5 Stars.

I was happy with the product and the service and I said so. Any store would be happy with the review. But not Tire Discounters!! Rather than posting my review (which would have been their first review for these premium tires) they sent me an automated email saying my review was rejected because it did not meet their guidelines. I couldn't figure out what the problem was -- I couldn't think of anything in the review that would have been considered unacceptable. Yes, I had mentioned that Corporate made one small mistake, but as part of a great review I wouldn't expect them to have a problem admitting a trivial error. I went back to the Tire Discounters website -- there are no guidelines anywhere on their website, so I used the Contact Us link to ask them what "guidelines" my 5-star review had violated. I certainly couldn't fix the review without knowing why they rejected it. About a week later I got a phone call from another guy at Corporate about my review. It turns out that Tire Discounters DOES NOT KNOW what their guidelines for reviews are!! The reviews are handled by some third-party that they have contracted to keep track of all the reviews. The guy at Corporate knew some of the issues that could cause a review to be rejected, but none of the ones he knew about would have applied to my review. The closest would have been their rule against naming a competitor - but I had been very careful to never name the other store or give enough information to identify them.

So, at this point, I don't know why Tire Discounters rejected by 5-star review AND THEY DON'T KNOW WHY THEY REJECTED IT EITHER. How's that for a strange way to run a company.
Dell
I received an email from Dell about their Black Friday in July Sale. I went to the sale page on the dell.com website and I found one good deal - a Dell E310dw for $59.99 (the Dell MSRP is $129 but the printer sells for around $100 several places online). I didn't buy the product immediately because I had to check a few things.

Mostly I was considering it for my adult daughter who was having problems with her printer. I did make careful note that the dell.com website clearly said that the Black Friday in July Sale prices would end 7AM on Tuesday July 11th. This was important because I knew it would be the 10th before my daughter would be able to order one. We got my daughter's printer working so she didn't need to get the one that was on sale, but I decided to go ahead and get one for myself due to the good price for a laser printer with built-in duplexer.

I went back to Dell.com on Monday July 10 -- well before the published end of the sale -- and I was going to order the E310dw while it was on sale. Instead I found that Dell had pulled a Bait & Switch with the price and was now charging $89.99 for the printer even though it was still about 8 hours before the sale was due to end.

After I found that Dell had mysteriously increased the price by over 50%, I checked around the website to see if maybe I had missed the sale page. No, Dell.com clearly had the same printer but now at a much higher price even though the sale was not supposed to end yet.

I tried to call Dell, but sales and customer service are both closed in the evening and wouldn't be open until after the sale was due to end tomorrow morning. I noticed that Dell has "24 hour live chat" so I tired that. I spent over a hour discussing the problem first with Dell's chat agent and then with his supervisor. I provided them with a screen capture I had taken, showing the sale price. Both agreed that that HAD BEEN the price, and both agreed that the Black Friday in July Sale didn't end until 7AM tomorrow morning. But according to them, the promotion for THAT ONE ITEM had ended on 7/9 instead of 7/11 with the rest of the sale. The original chat agent claimed that Dell had run out of E310dw printers. Then changed his story to that they had run out of the ones they were selling at that price but still had some to sell at the higher price. The supervisor said that the promotion for that item had ended yesterday and provided links to two sale pages -- NEITHER of which had anything about any earlier end for the sale. The supervisor said he couldn't understand why the earlier cut off wasn't on the webpages.

Bottom line is simple enough. Dell.com published a sale price for the printer AND published an end date and time for the sale -- but then they refused to honor their published price even though I was several hours before the published end of the sale.
Tip for consumers: If you see a sale price that you want - buy it while you can. Don't trust Dell to honor the price later even if they have a date and time for the sale clearly on the website.

[Note that the bold red print on the attached screen capture are MY notes from when I forwarded the screen capture to my daughter. Those notes were the date & time the sale ended from the initial "Deals" page and the Free Shipping that Dell.com features on all orders right now]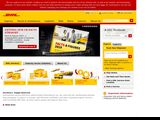 DHL
Unlike many customers here, I have to say that all packages sent to me via DHL actually did arrive (eventually) and arrived in acceptable (although not pristine) condition. That's why I gave DHL one more star than my feelings about the company would support.

The two problems that I have about DHL are there total lack of any sort of 'customer service' or support for the people receiving packages sent via DHL and their unbelievably slow shipping times.

Their so-called "Customer Service" people are even more blatant than their competitors about letting you know that you aren't really considered a "customer" -- so far as they are concerned, only the shippers are their customers, and only the major companies with exclusive DHL contracts really count. There's a reason DHL is normally pronounced "D H Hell" by those who have suffered through having a package shipped via this company.

Their tracking system is less reliable than UPS or FedEx (about as bad as USPS) but so far as I have been able to tell their actual routes only add about one day to the delivery time on packages to my city. We are a major Interstate junction in the central US, so a typical DHL or FedEx package actually passes through here on its way to their nearest "hub" before being hauled back here the next day. Although the route adds only that one day to the transit time, the WAY the company handles packages usually adds a few more days. Unlike other shippers that operate more-or-less 24/7, it seems that DHL operates on a daily cycle so that each time a package reaches one of their hubs, it has to stay there until the next day before moving on to the next hub. If a package reaches a hub in the daytime, it won't more on to the next hub until AT LEAST the next day. Sometimes the tracking data will show a package sitting at one of their hubs for several days. If you call to ask what's happening, no one knows but the usual GUESS is that your package is PROBABLY in transit somewhere and just wasn't scanned.

I avoid having packages shipped by DHL, but in too many instances online you simply don't have any choice for basic shipping unless you want to 'upgrade' to obscenely expensive options like Next Day Air. Most online vendors don't even tell you how they are going to ship your purchase, and especially not when they are saying "free shipping" (nothing is really free, they just include the shipping in the price).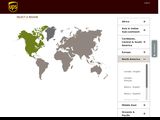 UPS
How could UPS get lost looking for Louisville Kentucky of all places?? Louisville is their largest hub location AND their corporate headquarters!

Apparently Big Brown has some really smart package handlers and OTR truck drivers when they can take a package addressed to LOUISVILLE KY and manage to route it to Madison Heights, Michigan before anyone anywhere in the system notices anything is wrong! No one noticed when it didn't arrive at the Louisville hub by midnight the day it was supposed to go out for delivery in the morning. In fact, no one noticed at all until it was scanned in at the hub in Michigan on the same afternoon that it was supposed to be delivered in Louisville. (I guess you could say that their computer noticed it wasn't in Louisville on time, because their computer put two totally fake "scan" records into the so-called tracking data pretending that the package was in Louisville, right before it magically appeared in Madison Heights, Michigan.)

Then when I called to ask where my package was after it was supposed to have been delivered first the "Princess" at UPS so-called Customer Service tells him there is no information available and no one knows if or when the package might be delivered. (And, no, I'm not being sarcastic, "Princess" is exactly what she called herself - and apparently what she thought she was.)

I asked for a supervisor and after 8 minutes on hold Princess is back to tell me the supervisor won't talk to you but that your package SHOULD be delivered on Monday.

I insisted on speaking to a supervisor and spent 14 more minutes on hold before someone came on the line obviously surprised that I was still there, with the standard "I apologize for any inconvenience" and assurances that UPS will TRY to get the package to Louisville by Monday.

I asked why they can't deliver it tomorrow and I got to spend 9 more minutes on hold only to be told that the hub in Michigan has "already started sorting" and can't be bothered looking for one package to upgrade but that coming from Michigan the package probably won't really get here on Monday anyway and that Tuesday is probably the best that UPS can do.

I should point out that Madison Heights, Michigan is less than a six hour drive to Louisville via your choice of two different Interstate highways - but it is taking UPS four days to make that 378 mile trip - in part because they needed to unload and reload the package at two extra stops in Maumee, Ohio and Sharonville, Oio along the way -- but mostly because UPS does not see this is a package where they made a mistake and need to work to fix the problem, but instead they see it as a package where they have an excuse to take their time because once its late no one cares how much later it gets.
FedEx
I just fought my way through trying to set up some delivery options on FedEx's terrible website. The experience was about two steps worse dealing with typical electronic company tech support outsourced to India. First the website wants you to answer several questions to prove that you really are who you say. So it asks questions that the computer makes up based on some really really bad search algorithm that thinks it looks for public data like the names of people in your household, the size of your property, and the make of your car. Based on the FedEx reaction to my answers, apparently the make of my most recently purchased car was the ONLY question that they had right. They somehow managed to combine my grand-daughter's first name with her Ex-Ex-Ex-boyfriend's last name as someone they thought was part of my household. I don't know how big they think my property is, but I KNOW it is 0.68 acre, which is "between 0.5 and 1 acre" but they wouldn't accept the right answer. They they asked which of these names is part of your household and offered three or four names that I had never heard of. At one point they asked about people living in my house and the answer they wanted me to pick was another of my grand-daughters, but THAT grand-daughter has NEVER lived here. Eventually I managed to convince their insane computer that I am me; so then I got to try to set up delivery options. I can tell them where to leave a package (based on a list of options like Front Door, Side Door, etc - but no way to write-in anything) and no way to provide a notation like "Ring Doorbell when you leave package on porch" (which works fine at the UPS website). Then I wasted more time trying to contact FedEx to tell them about the above -- only to find that there is NO way to contact FedEx. Their Contact Us page has an option for Email FedEx, but if you choose that option you don't get an email address or even the usual web form to send them a message -- all you get is a way to search their FAQ (the FAQ is their idea of "Email FedEx"). I even tried to call them on the phone -- of course you just get one of those damn voice menu systems -- when you finally convince the voice menu that you want a real person, it tells you "We are currently experiencing an unusually high call volume, please wait for the next available representative." The odd thing about this "unusually high volume" of calls is that FedEx is a business, the deals mostly with business customers -- I was calling at 3:30AM Eastern Time, when very very very few of their customers are awake. At least with UPS, you can reach someone and UPS usually delivers packages without running the package around in circles for two extra days after the first time it passes through your city. Every time I get a package via FedEx that package will pass Louisville KY at least twice going in different directions on two of the three interstates that pass through Louisville.
Tip for consumers: If you have a choice, pick UPS or even the US Postal Service. The only service worse than FedEx would be DHL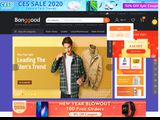 Banggood
This site uses emails and ads on social media to advertise their products. The products and prices look pretty good -- but about a week after you order AND PAY for the product, you get an email saying the product is out of stock and is EXPECTED to be available about three weeks from now. They offer the choices to wait, to change your order, or to get a refund. The process is simple and relatively painless, but in today's world of real-time automated inventory there is simply no excuse for selling items you don't have available. They are plenty quick to charge your payment method, but they do NOT get in any hurry issuing your refund (I'm still waiting for my refund to be credited)
Tip for consumers: Don't order unless you are willing to wait for them to get your product.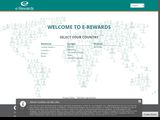 e-Rewards
The kindest thing I could say about e-Rewards would be to call it a Bait & Switch operation -- but calling it a complete scam would be more accurate. The company builds its profits by cheating both participants and clients. They tell clients they are paying participants to take the surveys but that is a scam. They tell participants that they have a survey, then AFTER the person competes the survey THEN they say you aren't qualified so they can pay just the trivial amount rather than the full amount or they simply fail to pay at all. e-Rewards has 99% of the qualification information already in their database, so there is no excuse for having anyone take a survey THEN telling them they aren't qualified due to age, gender, or occupation that was already in the e-Rewards database. Even when the qualification is something that they need to ask (such as whether or not you shop for a specific kind of product), there is no excuse for their habit of putting such questions at the middle or end of the survey so they have already collected a ton of responses before they suddenly 'discover' that you "don't qualify" for the survey they just had you take. e-Rewards is a fine way to collect rewards if you assume that your time is worth less than fifty cents per hour, because that's the best rate that you can expect to receive for taking their surveys (you will never actually see the $2.50 to $7.50 that they claim you will be paid for taking a 20-60 minute survey.
Staples
The Staples stores are ok. You won't generally find any great bargains, but they are good when you want something right now without waiting for someone to ship it to you. If you are looking for an item that Staples sells but the store doesn't have it on the shelf, they can usually find it for you in back or at another Staples store in town, or at their warehouse which will get it to the store in one or two business days. The website generally has the same things that you would find in the store at the same prices, and you can have items shipped to the store for pickup. The real down side of their website is that their search engine is just about worthless - it will find dozens of things that have absolutely nothing to do with your search terms and omit some items that are actually an exact match.
Walmart.com
You can get some good bargains shopping walmart.com but note carefully that not all the products you will find at walmart.com are actually being sold by Walmart. Many are sold by third-party sellers, and those third party sellers have their own shipping charges and return policies. Read the complete listing carefully AND follow the links for shipping charges and return policies. Also you can often find exactly the same product being sold by two or three (or more) different suppliers, sometimes with exactly the same title, sometimes with slightly different titles but the same product - and generally with different prices (usually close, but not always).
Tip for consumers: Read the entire listing of each product, AND follow the links to the seller's shipping charges and return policies.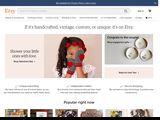 Etsy
Site has its own "track package" link which provides fake tracking information. Their fake tracking information is formatted to look like a real US Postal Service tracking report, but despite the fancy USPS logo and excellent formatting, the information being provided by Etsy does not match the tracking information on the real USPS online tracking report.

I found the problem after an Etsy seller "Featherpick Fashions" took nearly a full week after the order had been placed and paid before Etsy sent me an email saying that the seller was GOING TO ship my order soon and providing a USPS tracking number. I have checked the tracking information on both the Etsy site and the real USPS website -- they both agree that the seller STILL has not shipped my package (more than a week after it was ordered and paid for), but the tracking information on the Etsy website is not the same as the real USPS tracking report.
Tom hasn't received any thanks yous.
Tom doesn't have any fans yet.
Tom isn't following anybody yet.
Similar Reviewers on Sitejabber
This is really awesome website. I really love this website.The content was really awesome,...
I enjoy online reviewing as it's a hobby. I base my reviews upon real life experience. I'm...