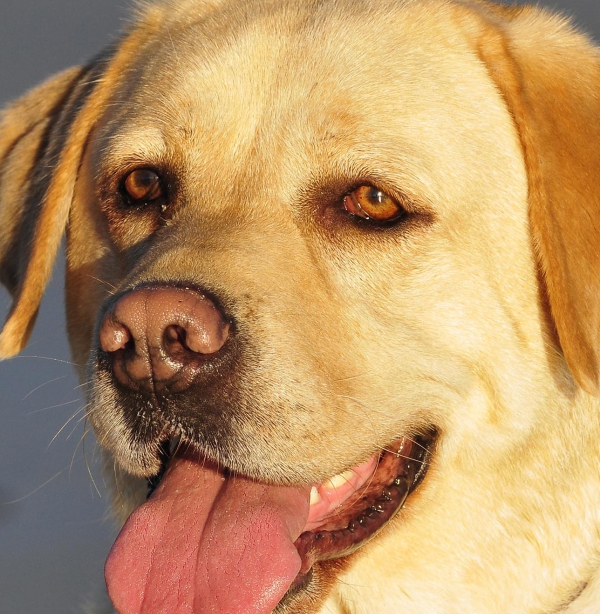 Tobin S.
1

Review

2

Helpful Votes

0

Thank Yous
Experience: Hobbies & Interests
Member since January 2010
Reviews

1

First to Review

0

Votes

2

Very Helpful

2

Funny

0

Fraud Buster

0

Great Find

0

Well Said

0

Thank Yous

0

Fans

0

Profile Views

222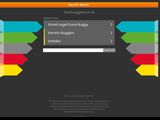 Fastbuggies
Well, I only have my own tale of woe to add to the catalogue on here. To those who have had a good experience, I'm pleased for you, but in response to one reviewer I would challenge there have been more good than bad. Watchdog know these guys well and so do the police. That says to me it's more bad than good. this tale takes a while to read through, but you will be able to see in detail how unbelievable they have been in their inefficiency and non existent customer service and total failure to keep their promises.

I believe they are now in administration and are being looked into by the police, so anyone who has got an outstanding order out there, get your money back via the Cyberbit link.

The story begins on the 21st May 2009 when I ordered 1 x OFF ROAD 250CC QUAD SPORT, 1 X QUAD MIDI SPORT 110CC from Fastbuggies I paid nearly £1,000 for these two on the same day via electronic transaction over the web with a Visa Debit Card.

On the 24th May they explained I would be e-mailed by their deliveries department in 4 days with delivery details. Delivery was then promised on the 19th June via an e-mail on the 26th May. So far, pretty efficient.

HOWEVER, delivery did not come on the 19th of June and it was only when I e-mailed on the 18th June to ask when it was coming that they responded to me (They had said I would get an e-mail from the deliveries dept 24 - 48hrs prior to delivery which I didn't get) telling me the following:

Dear Mr.Sinclair

Many thanks for your patience, we must inform you that your item was
damaged at one of the German Depots as such preventing the final dispatch, we can only apologies for the late reply and any inconvenience this may have caused as we were only made aware of the problem today.

Our supplier is now releasing the 2009 version of your 250cc Quad.As such we have several options for you below.

1) To supply you with the new 2009 model of the which we will be selling at 15% more then the current prices but will deliver to you at no extra cost
2) Provide you with compensation of £100.00 for the delay

The new 2009 models have higher performance engine, alloy wheels, new sport exhaust and race cdi as standard. A realistic delivery date for this model will be 18th July, we understand you have been very patient till this point and this is an extremely long wait however we hope this upgrade and compensation will persuade you enough to continue with your order however if not we will cancel your order and refund your full payment.

I see they have used this excuse before with a number of other people...

I responded on the 19th June:

I have to say this is pretty poor service and am doubly frustrated as I have had to explain to my son he won't be getting his birthday present tomorrow. Call me a cynic, but it looks to me as though your order for the 2008 machines fell on deaf ears and your supplier has let you down rather than some damage happening in Germany. You are now being told that only 2009 machines will ship. So...

If I understand rightly, I can get the 2009 model for no additional cost to me, but delivery is going to be 18th July - which is a Saturday...do you deliver on a Saturday?

I am concerned now that I will get my quads. Put yourself in my shoes and you will see I am faced with another approx. 4 week wait with no guarantees I will get my quads even then. What guarantees can you give me that this will be the last delay? I hear talk of a number of suspect sites selling quads and it took me a while to take the plunge so you can appreciate my nervousness.

Before I commit, I need some reassurances/guarantees. Please get back to me on this basis.

Tobin

They responded on 22nd June as follows:

Dear Mr.Sinclair

Many Thanks for your e-mail, While we understand your concern this is really the case we really apologies for the delay and any inconvenience this may have caused, however we can have the 2009 model of the quad delivered by 18th July. Of course we can understand you cynicism as you have already waited patiently however we did not want to provide you with a non realistic date and not meet it, if you are concerned in any way that the Item may not turn up we can of course refund your full payment if you prefer. We do not want you to feel uneasy in any way sir and whilst we apologies for the delay should you choose to proceed with your order we shall keep you well updated and have this replacement 2009 quad with you by the 18th of next month as stated.

Kind Regards
Delivery Department
Fastbuggies

On 22nd June I accepted their offer of 2009 models for delivery on 18th July and they responded:

Dear Mr.Sinclair

Many Thanks for your e-mail,Although these issues have been out of our
hands we take full responsibility for all our customers and such we must
apologies to you for these issues, we do not expect any further delays , we
shall keep you well updated on this re-delivery to be with you with you
by 18th July..Further for this delay £100.00 will be rebated back
to the original card used for purchase as agreed compensation.We shall keep you up to date
on this redelivery both 2009 models to be with you 18th July.

Many Thanks
Delivery Department
www.fastbuggies.co.uk

On the 6th July they confirmed this:

Dear Mr.Sinclair

We must apologies for the time you have waited and thank you for your patience, we have been awaiting the consignment containing your replacement Item. It has been confirmed that it will be arriving in to the UK 15th July upon its arrival you will be contacted to provide you with an exact delivery date. We will continue to chase this up until the product is with you a however in consideration of your wait if at any point you prefer a refund we will do so.

Kind Regards
Delivery Department
Fastbuggies

I checked with them on the 15th July whether we were on for the delivery and I got this response on the 16th:

Dear Mr.Sinclair

After speaking to a Manager re this case as it has gone on far too long and we are still having problems with the delivery of these Items. It is not acceptable that we have had your payment for this long and you have seen nothing in return. The length of time this order has taken is not in accordance with our usual high standards and as such my Manager has recommended we refund you in full so you have your money and we will still follow up with the delivery, when the Item is ready at our Depot for a next day delivery we will contact you again to see if you still require the product and only take the funds again after the Item is in your possession. We realise this is very disappointing considering the length of time you have already waited but the problems causing the delays are external factors out of our control and it is not fair on you not to have exact information which we are not in a position to provide. Once again our sincere apologies.

Kind Regards
Fastbuggies

After a break whilst I regained my composure, as I was very angry at this stage and didn't want to say something I regretted, I responded thus on the 15th August:

Well...my response was first curtailed because I was so frustrated but I did not think it fair to let loose my anger on you, Then I have been so busy it has gone of my mind...BUT now I need an update.

I appreciate you offering to refund my money and I have had a look around on other sites, but the quads you are offering look the best to me, so for the moment I will be sticking with you. I would rather you keep my money on the pretext that you can deliver within a months time. If not I will take the refund and go elsewhere. So deadline for me is September 18th. Let me know if you can achieve this.

Is it an issue of minimum order quantities you need to meet and you haven't got them yet, be honest, what is the problem...

Tobin

They responded on the 17th August:

Dear Mr.Sinclair

Thank you for your e-mail. We apologies for this situation sir we realise you have been very patient we thought to return your funds was the best option in consideration of your wait. However if you are willing to wait we can ofcourse provide these products you have ordered. They can be with you in 2-3 weeks Sir. As requested we have held your order and will be delivering as requested. We shall keep you informed and updated on these quad deliveries.

Kind Regards
Delivery Department
Fastbuggies

They then confirmed a delivery date of the 18th - 21st September and I agreed to proceed. On the 16th September I checked with them on the delivery. They responded on the 16th:

Dear Mr.Sinclair

Please note the consignment containing your delayed Items will be arriving at our Depot in exactly 5 days sir. Further to the arrival of this new stock consignment you have been put on eth top of the delivery list and will be contacted direct by the couriers towards the end of next week to finally arrange the delivery to your address sir.

Kind Regards
Delivery Department
Fastbuggies

I asked again on the 21st Sept on the status and also on the wherabouts of my £100 rebate. They responded on 21st:

You items are definitely on the consignment list for the container due to be arriving now on the 24th. The couriers will contact you as soon as the consignment reaches the depot in order to arrange delivery at a suitable time.

Many Thanks

Delivery Department

Fast Buggies

I checked again on the 24th to be told that they would call me on the monday 28th and confirm delivery. I chased again on the 28th and they gave me the name and telephone number of XLR8 Logistics and told me to contact them direct to organise delivery. When I called on the 1st Oct they told me that the quads were still coming through customs and I should call on the 5th October to get an update. Fastbuggies also told me in an e-mail on the 2nd that XLR8 would call me on Monday. The 5th Oct came and Fastbuggies sent me an e-mail on that day telling me XLR8 would be calling me...but they didn't. I again asked for my £100 rebate. They told me this would be rebated once I had signed for the quads. I spoke to XLR8 on the 6th Oct and they told me the container was still going through customs and I should ring on 8th October. Fastbuggies e-mailed back on the 6th to say the container had cleared customs and would be at XLR8 in the next 2 days. Various phone calls took place with XLR8 whereby they told me the 110cc would be delivered on Friday 16th at approx 11am. It wasn't so I called and Richard at XLR8 was surprised and said he would call me back to let me know what had happened. He didn't so I had to chase him later on the same day. He said it would be re delivered on the Monday. It wasn't. Tuesday the 20th October came and still no delivery with more excuses coming from XLR8. The story this time was that Fastbuggies had told him he couldn't deliver my quad as it was earmarked for someone else and he, Richard at XLR8, shouldn't have told me I could have it.

On the 28th of October I had this:

Dear Mr.Sinclair

We will get the 110cc ordered dispatched with in teh next 48 hours sir. The 250 ordered will be sent direct to your address upon the clearing of the container containing these large quads. Although you may of lost faith please be ensured you will receive your items ordered.

Kind Regards
Delivery Department
Fastbuggies

They told me that Richard from XLR8 would be contacting me on the Monday 2nd Nov to arrange delivery. He didn't so I emailed again on the day and Fastbuggies said they would chase him up on the 4th and make sure he did. He didn't call on the 4th, so on the 5th I chased again. I got this response:

Dear Mr.Sinclair

The Delivery has been arranged as agreed the courier details are below they should be calling you by Monday but you can ref your order with them tomorrow if you wish sir
Courier delivering your order are called XLR8 Logistics

Kind Regards
Delivery Department
Fastbuggies

Another week gone and more excuses and passing the buck. On the 6th I get this:

Dear Mr.Sinclair

Your 110cc quad will be delivered next week as agreed and the consignment containing your larger quad will be at our Depot in 8 days we will be arranging the swiftest delivery of both sir.

Kind Regards
Fastbuggies

So that was w/c 9th November I should have had my 110cc quad, but nothing and no-one called me or e-mailed me to check it was on schedule or arrange a delivery time. I didn't chase to just see if anyone did.

More correspondence, lies etc. etc. followed until on 9th December in the morning the 110cc Quad arrived. That weekend we started it up and had a whizz round the garden for about half an hour. Since then it has failed to start. We have bought a new battery but no joy and as I write on 7th January I am trying a new electronic brain for the ignition. If this doesn't work I will be taking it to a Motorbike shop to see if they can work it out.

My 250cc Quad has not arrived and no-one is talking to me. I understand now they have gone into administration and the police are investigating. So I'm off to get my money back.

It really depresses me that a company can get themselves into so much of a mess and cause so much carnage and not pay for it.

As everyone else has said, be careful. If it starts to look too good to be true or the responses you get don't stack up try and walk away as soon as possible.
Tobin hasn't received any thanks yous.
Tobin doesn't have any fans yet.
Tobin isn't following anybody yet.
Similar Reviewers on Sitejabber
Not really a fan of this site. heard a lot of negative response from the site.
my xperiance wiv fast buggies is zilch i wouldnt touch them wiv a barge pole i ordered a buggy in...