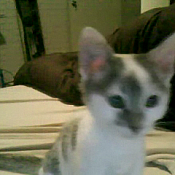 T"what's it to you" N.
269

Reviews

1,628

Helpful Votes

0

Thank Yous
Experience: Computers & Technology, Clothing & Fashion, Entertainment
Member since December 2008
Reviews

269

First to Review

197

Votes

1,628

Very Helpful

1,465

Funny

25

Fraud Buster

7

Great Find

71

Well Said

60

Thank Yous

0

Fans

0

Profile Views

35,740
About Me
I'm an educator on hiatus.
How I Can Help
I've been on SiteJabber for years!
Interests
a little bit of everything: music, film, books, art, technology, fashion, kittens, etc.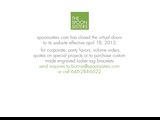 Spoonsisters
quirky gifts for everyone - this is an adorable site that sells quirky novelty items that may or may not be useful and/or necessary. everything from a ladle that can rest on the side of the pot (useful but possibly unnecessary) to tiny finger food plates (possibly useless) to an airplane fork (useful and necessary). there are tons of things, and everything comes just as expected, on time and according to the descriptions.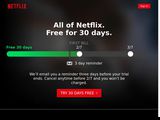 Netflix
netflix changed my life. - i joined netflix in 2004 and have been a loyal member ever since, even from Guatemala. Though they don't deliver there, I've got the account going for my parents while I'm living abroad, with the agreement that they don't touch my queue or ratings. netflix has nearly everything i want in terms of independents, documentaries, artsy fartsy obscure, asia extreme, etc. they are 99.9% of the time on time, and when there are issues with their receiving DVDs back from me, there's never a problem with resolving those issues. they're fairly responsive when i request a DVD that they don't have. i only wish they were faster in terms of making the more obscure flicks available. also, the help center could use some improvement. it can take me some time to find out where and how i can email customer service.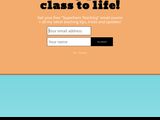 GenkiEnglish
Be Genki! - Genki English is the English program used in Japanese schools. In this method, English is taught through a series of songs (sometimes annoying, sometimes ridiculous, sometimes just plain catchy) and games. It was developed all by one guy Richard, who is extremely responsive to emails and feedback. I asked if there was anything possible in terms of providing the program to our school in Guatemala, and within 3 weeks, it got to me in the mail (from Japan to Guatemala) free of charge. Really an all around good program and nice guy. I only wish there were a more organized scope and sequence as well as organization in the system itself.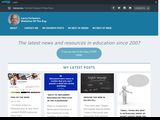 Larry Ferlazzo's Websites of the Day
ultimate educational website resource - Diligence is Larry Ferlazzo. This is THE best way to keep up to date on the latest educational and interactive websites. I've subscribed and everyday I get a list of about 3-8 websites that he's discovered, related to all kinds of topics, from all around the world, that might be useful to teachers, English language teachers, etc. This website is a true true gem!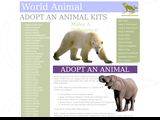 World Animal Foundation.homestead
adopt an animal - here's a great alternative to buying for kids the latest DS game or toy that they'll just use once or twice: adopt an animal. I adopted a penguin for one of my nephews while he was living in New Zealand. They delivered to him the adoption kit, including a photo, facts, adoption certificate and a stuffed animal. I don't think they do the stuffed animal anymore.

Delivery took a bit of time but I believe it was because I said that the address was in Australia instead of New Zealand. Thanks to the postal service there and to the organization, my nephew got his beloved penguin! He LOVED the gift, and it's for such a great cause. I believe, however, that the adoption only lasts for a year. Another option for adoption is the organization Defenders of Wildlife, but that delivery is possible within the U.S. only. All in all, I was really happy with this website, organization and gift.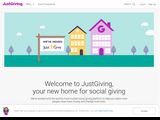 JustGive
alternative to typical wedding gifts - I used this website a few years as an alternative to wedding registries at this or that store. It's a way for people to give donations to your favorite charities as a wedding gift, and I found it to be extremely useful and easy to navigate.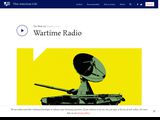 This American Life
entertain yourself! - If you've ever listened to public radio on the weekends, you've probably heard This American Life, hosted by Ira Glass. It's a one hour radio show that comes on weekly, true and untrue stories of people's lives and experiences, all following a theme per week. Every week you get a fresh new perspective or view on life in the United States that you may never experience or may have never even fathomed. I love it because it provides some cerebral entertainment, without requiring much from me - just a turn of the radio knob and there's Ira Glass, giving me a dose of reality in 3 or 4 short "acts". Follow it up or precede it with some CarTalk and you've got a great start to the weekend morning. On thislife.org, you can hear free streaming episodes, dating back to the show's birth in 1995. There are some that aren't accessible but most are there for free, with only a couple that you'd have to buy. I see each episode as a real collector's item, a drop in the time capsule of our collective lives.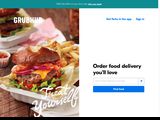 Campusfood
study break! - one of the websites that i spent a good majority of my time on during masters study in cambridge. campusfood.com allows you to order food for pick-up or delivery around certain college campuses or towns. it's really easy and delivery time is almost always as it's noted when you make the purchase. many of the restaurants are well worth it (cinderellas in boston), but there are the ones you want to avoid as well. the website is great because the information is really quite clear - when the restaurant is open/closed, specific information, and menus for reading when you'd like to avoid working on that paper due tomorrow.
BeautyHabit
Good beauty resource - Beautyhabit.com is pretty much the only website I'll use, besides origins.com for specific items, for personal care supplies. They carry a range of items, from average brands to higher end items, but the prices stay reasonable according to the brand and the products are aptly described and presented. However, I always think it could do more with customer comments or a forum about the products. Ordering is a breeze and the product always comes on time and with quite a few samples of other products, which is the fun thing for us ladies.
T hasn't received any thanks yous.
T doesn't have any fans yet.
T is Following
528

Users