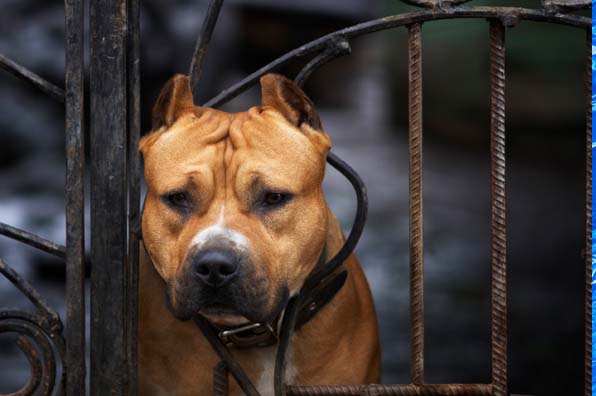 Thomas M.
5

Reviews

9

Helpful Votes

0

Thank Yous
Experience: Hobbies & Interests, Business, Shopping
Member since April 2009
Reviews

5

First to Review

4

Votes

9

Very Helpful

9

Funny

0

Fraud Buster

0

Great Find

0

Well Said

0

Thank Yous

0

Fans

0

Profile Views

924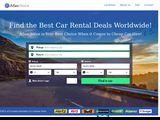 AtlasChoice
Check out the reviews

1 review

Published 29 minutes ago
Please all read this email from Atlaschoice before making any bookings through them

Point to note that these are not affiliated with Atlas car rental at all.

I fly to sydney tomorrow for Christmas. I booked through them in early november
This is what i get this morning.
-------------------
Dear Customer,

I am writing to advise that unfortunately due to exceptional circumstances the Atlas Choice voucher for your upcoming car hire will not be honoured by the car hire company indicated on the voucher.
As a result of this I would advise you to contact the car hire desk in advance to check that a car will be available to you, to confirm the price with them and further confirm how this car should be paid for at the desk or prior to the pickup. If no car is available or the price is not suitable, please may we suggest that you arrange with an alternative supplier urgently as Atlas Choice cannot assist at all in this matter on this occasion. Please note that should you purchase any local extras that are outside the original booking package which have nothing to do with Atlas Choice, that would be at your own discretion and Atlas Choice will not be liable for that.
The contact details for the supplier you had booked with can be found on your voucher.
Once your hire period has completed please contact Atlas Choice at the contact details on the voucher.

You should also contact your credit card company to start chargeback proceedings against Atlas Choice in relation to the total cost of your original booking (including pre-paid extras) which was paid to Atlas Choice as Atlas Choice are currently unable to refund you. Your credit card company should be able to refund faster than Atlas Choice.

If you have purchased Excess Refund as a part of your booking, we recommend that you purchase this online with another provider who specialize in this separately prior to collecting your vehicle as this might be significantly lower cost than paying at the desk.

I must reiterate that Atlas Choice cannot assist in this matter on this occasion.

Please accept our sincerest apologies for any inconvenience that this causes, especially at this time of year.

Yours faithfully
Atlas Choice Team
-----------------------------

Turns out im not the only one....they are not going under...their sites are still up and running .I now have to find a hire car in sydney on 23rd december.....from $400 to probably $1400...Happy frigging Christmas Atlaschoice ...i will be contacting the industry watchdog here in Australia and in the uk along with any other industry regulators and media
organisations

Jonny Snow
Jonny Snow
1 review

Published 72 minutes ago
Stolen my money

Same as reviews below. Car hire cancelled. Must go through credit card CO. To get refund.
Chaos.

F Boulton.
1 review

Published 2 hours ago
BE AWARE.

Arrived at Salzburg A/P at 10am this morning 20th Dec to find our car hire booking with Megga Drive via Atlas Choice had been cancelled due to no payments for over 3 months to any car hire company in Salzburg. Finished up paying another Euro 660 on top of £200 in UK. Will be contacting Trading Standards on return to U.K. F Boulton.

Thomas Hamilton
Thomas Hamilton
1 review

Published 3 hours ago
AVOID AT ALL COSTS

Booking cancelled by Atlas choice at the absolute last minute and I have to contact my credit card company to get a refund. Do not use, Major expense in rebooking and time in seeking a refund through the credit card.

Will Zimmer
1 review

Published 4 hours ago
Terrible rental company refused the reservation paid out of pocket twice amount

The rental company refused the prepaid reservation as Atlas choice has not paid there bills according to dollar rental. ended up spending an hour at the rental counter and paying out of pocket almost twice as much and Atlas choice will not reimburse me for my out of pocket cost and time spent trying to get a vehicle to get to my destination. Do not rent from this company if you want to have a vehicle waiting for you!!!!! Beware!!!!!!

Geoffrey Mumford
4 reviews

Published 4 hours ago
Booking cancelled shortly before trip

It looks like Atlas Choice have gone under. They can't fulfil their commitments and suggest claiming money back from Credit Card provider. Not good news to receive just before travelling to Spain.

Vlad Toca
Vlad Toca
1 review

Published 4 hours ago
Canceled my reservation last minute on the holidays

They canceled my car with a long poem of an email saying they can't fulfill my reservation. This is so unprofessional.

Steve W
2 reviews

Published 5 hours ago
they are a scam company. they will take your money and not fulfil the car hire. DO NOT USE.

DO NOT USE. They told me 20 mins ago they cannot fulfil my booking . due on holiday tomorrow. now need to re book with another company and try to get my money back !!

Daphne Page
Daphne Page
1 review

Published 5 hours ago
Just. Don't.

This company cancelled our booking 4 days before Christmas with no explanation. Don't trust your bookings with them - look elsewhere.

Paul Clark
2 reviews

Published 5 hours ago
This company is dishonest and may be criminal.

In January 2016 I booked a car hire for our summer holiday in Italy. I paid a deposit of £50, and subsequently the balance of £330 in July, a month before we traveled. We collected the car and found the local company in Verona to be very good both at collection and return.
However, it now seems that Atlaschoice never passed my payment on to the Italian company who have now (December 2016) charged me for the whole value of the rental - about £400.
Atlaschoice are not answering their phones or e-mails, so they have probably made off with my money - and I expect many other people's as well.
Do not trust these people with your business - I suggest you go direct to the local company and avoid Atlaschoice.

Kristof Nowicki
Kristof Nowicki
11 reviews

Published 9 hours ago
Sixt didn't accept the voucher

Sixt car provider in Dublin refused to accept the voucher from Atlas Choice stating there is something going currently wrong and we do not deal with the Atlas Choice atm.

Same as others in the below comments I had to pay for a car hire once again directly to the car provider.

Reported to the Atlas Choice by emails, tried to reach them by phone, no success no response.

Philip O'Dell
Philip O'Dell
1 review

Published 13 hours ago
Voucher not accepted

Green Motion had our booking but refused our voucher stating Altaschoice had gone bust and had not paid them so we had to pay again, they suggested contacting our credit card company for a refund. Atlaschoice contacted, promised refund in 3-4 days, no refund after 6 days.

Shirley Moore
Shirley Moore
2 reviews

Published 23 hours ago
DO NOT USE THIS COMPANY TO HIRE YOUR CAR " NEVER "

Be warned do not use this company to rent your car. They are in cahoots with $#*!manns in Spain to rip people off with lots of money that takes you months to get back (if ever). 2 months later still no return on my 1000 deposit that should never have been taken in the first place as my rental was only for 4 days. Lo and behold 2 months later the rent a car company $#*!manns have taken more money from my card without my permission as it seems Atlas choice are in financial troubles so the car rental company are trying to recuperate the money from other customers so they are stealing people's money . Under data protection they should not even have kept my credit card number to take more money . Please spread the word get these disgusting companies out of business. If you don't believe me look at Trust pilots reviews on $#*!manns car rental which is who Atlas choice deal with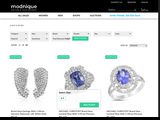 Bidz
This website is WORTHLESS, I won and PAID FOR an item on 1/1/10 and despite being told it could take up to 5 business days to ship it and then 5 or more to receive it I stiil bought it. It has now been 11 days and even though I checked several times it has not even been shipped AND DESPITE THEIR HAVING POSTED A TRACKING # 3days ago FED EX has no record of it (see below)

Select time format 12H | 24H
Not Found No information for the following shipments/FedEx Office orders has been received by our system yet. Please try again later or contact Customer Service.
No entries found Tracking no. **************004690
There are at least 175 Reports on this company ripping off people on rippoffreport.com I wish I had checked there first --- SAVE YOUR MONEY AND AVOID THIS SITE COMPLETELY
Here's a link to 100+ more complaints
http://www.ripoffreport.com/Search/Company/bidz-com.aspx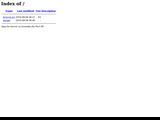 Jwmedia.biz
THIS IS NOT THE JEHOVAH WITNESS SITE it is JWMedia.biz the SUPPORT site for BORED.COM and hundreds of other sites they own, they are supposedly the place to go if you are having trouble on one of their sites, one of these is www.wallstreetpros where they offer a CASH prize of $ 100 to the monthly contest winner. THE HAVE NOT PAID the contest winner ( ME ) from the contest ending on 12/28/08 on this site NOR have they paid other contest winners on other sites they own. I have repeatly tried to contact this company about the $ 100 with little or NO response from anyone on when payment would be made. They collect all kinds of AD money on these sites and pocket it with immunity without paying contests as advertized. DON'T WASTE YOUR TIME on ANY of their websites.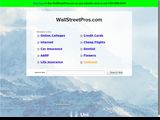 Wallstreetpros
JW Media runs this and many other websites such as Lifebets.com and they are offering a cash prize of $ 100 to winners of contests run there. THE ONLY PROBLEM IS THEY ARE NOT PAYING THE WINNERS. I won the DECEMBER 2008 contest and STILL have not been paid. ADVERTIZERS BEWARE..... And NOW they are BACK ONLINE SCAMMING PLAYERS AGAIN with the same contest not being payed out.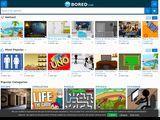 Bored.com
RIPPED OFF / CONTEST WINNING NEVER PAID - Bored.com runs multiple websites, one of these is www.wallstreetpros where they offer a CASH prize of $ 100 to the monthly contest winner. THE HAVE NOT PAID the contest winner ( ME ) from the contest ending on 12/28/08 on this site NOR have they paid other contest winners on other sites they own. I have repeatly tried to contact NICHOLAS DEAN and the admins on BORED.com about the $ 100 with little or NO response from anyone on when payment would be made. They collect all kinds of AD money on these sites and pocket it with immunity without paying contests as advertized. DON'T WASTE YOUR TIME on ANY of their websites.
Thomas Has Earned
9

Votes
Thomas hasn't received any thanks yous.
Thomas doesn't have any fans yet.
Thomas isn't following anybody yet.
Similar Reviewers on Sitejabber
Do not trust them. They cheated me.They lied when I asked why they charged me extra fees. Stay...
I hired a car for our holiday in Montenegro from Atlaschoice.com over the net and paid them in...