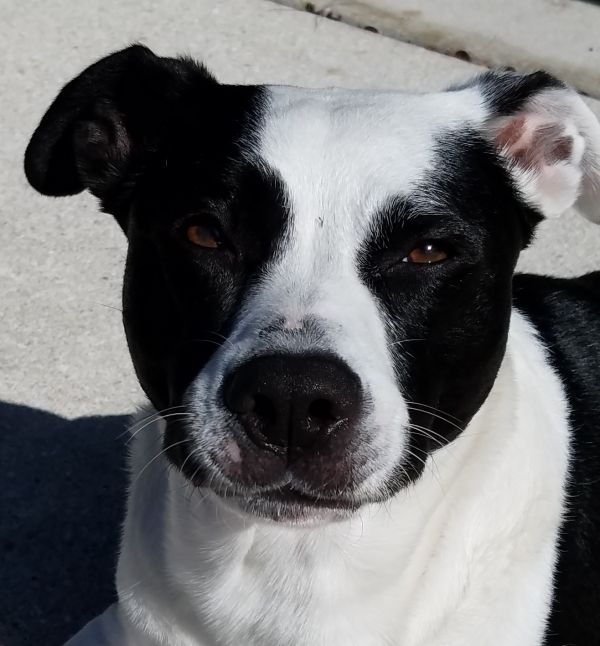 Thomas"Thomas J" J.
8

Reviews

9

Helpful Votes

0

Thank Yous
Experience: Computers & Technology, Entertainment, Shopping
Member since March 2017
Reviews

8

First to Review

0

Votes

9

Very Helpful

9

Funny

0

Fraud Buster

0

Great Find

0

Well Said

0

Thank Yous

0

Fans

0

Profile Views

425
About Me
I huge movie buff and always into the latest technology and how I can get my hands on it LOL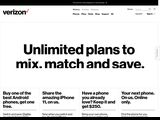 Verizon Wireless
I've been a loyal Verizon customer for about 15 years and I really don't have any complaints. The fact I've been with Verizon so many years I think helps how well I'm taken care of but since day 1 I've never had any major issues and when I do have a problem it's always resolved beyond my satisfaction from a faulty pieces of equipment to a billing issue they always are on top of their game, customer service department is the best I've ever seen with any major corporation hands down.
I can't find service that even comes close to Verizon and believe me I've tried many other companies. My favorite part about Verizon Wireless is there service from their calls in the quality of them along with their 4G LTE internet service which again I have not seen anybody who comes close to their quality , in the 15 years I've been with them I could probably count on one hand how many times I've actually lost a call and that's pretty good I know a lot of other people who try to save money or can't afford Verizon services but again I'd rather pay a little extra and have the best then save myself a little bit of money and have the worst service imaginable I've been with phone companies that I can't even get a signal in my own home since I switch to Verizon I have not had that problem at home or at work with any issues concerning call service and their internet service on the phones this also includes the tablet service I have with them which I have one Samsung tablet and the quality and internet speed on that is phenomenal.
In the last year or so Verizon has actually become much more competitive with prices which would not steer me away if I was still paying what I did over a year ago. An example of their prices being competitive is say my tablet which I do have a payment plan which is fair but the only service I pay for it is the internet which I started out with a 2 gigabyte internet limit which cost $30 per month until recently they opened their unlimited data packages backup and they offered me an unlimited data plan for my tablet for $20 a month versus the $30 I was paying with the 2 gigabyte and that does include unlimited hotspot screaming which I believe is slowed after 10 or so gigabytes but I don't use hotspot so it's not a concern then again I have her people that use hotspot all the time and they never have any issues with their internet speeds being slowed down.
I could go on and on about all the things I like about Verizon but I cannot go on and on about anything negative keep up the good work Verizon I love you guys.
Samsung
I own a Samsung galaxy tablet 9.7 E and a S7 EDGE and am very happy with the performance as I have been happy with Samsung products since I started using them about six years ago. In my opinion Samsung and Apple are the top brands when it comes to Phones, computers, tablets etc. Each brand is different for good reasons and everyone has their preferences mine happens to be Samsung of course .
I've never had any problems with any Samsung products at least any serious ones except for them getting too old and that's a given , I still have almost every Samsung smart phone that I've used the past few years started with The S4 than the Note 5 and now I'm using S7 EDGE and they all still work perfect except for being too old but if I lost my S7 today I could easily just activate my Note or S4 with a quick call to Verizon
I don't have any complaints about Samsung as of now nor do I expect to.
VUDU
I'm surprised that Vudu has such a low rating average that's why you can't always believe any review before seeing for yourself.
First of all out of the countless apps for streaming movies/TV shows I find Vudu has one of the best picture and sound qualities out of any of them that I've tried hands down. Not only is it HD Vudu has a much better picture with their HDX format that they came up with which in my opinion is as close to Ultra HD or 4K as I've seen that isn't actually 4K ,also they do have the capability of streaming 4K if you have the proper equipment like for instance Xbox One S has 4K and the Vudu app does stream 4k on the Xbox One S. I have a 4K Vizio TV and stream most of my TV watching thru Vizio's Smartcast, which has mostly apps with Chromecast ....amyway with Vudu which I originally started using because any blu-Ray I buy that includes a Digital HD copy can very easily be added to my Vudu account (app) and than I can stream my movies/Shows thru the app via my Samsung S7 EDGE or Xbox One .
I have the proper high speed internet which you need to stream anything in high quality and alot of apps work well this way especially Vudu it looks and sounds great and I never have any problems with it buffering too much or buffering at all.
I highly recommend Vudu personally...its Great!!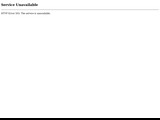 Xbox-Live
Xbox One, Xbox One S and the 360 must have Xbox live to play online ,updates for the console,games and apps (with a high-speed internet connection) along with getting special. Offers on games plus Xbox live gives you a few games a month for free.
It's always cheaper buying a yearly subscription vs monthly or 3 months at a time ... they offer enough free content and deals on other games bought right off the console (digital copies usuallyl

HBOGo
First off HBO GO always works flawlessly and it's got a friendly user app.Can also get a subscription directly thru HBO @HBONOW. Adding to that they release a new movie every Saturday night and they have a pretty good selection of movies in the ones that error on HBO on Saturdays are usually from being in theaters 6-8 months ago or released on Blu-ray a few months before)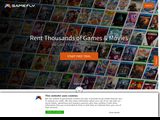 GameFly
GameFly is ok except for when you're wanting newer and/or popular games .At the beginning of my subscription it certainly was a better even possibly cheaper,the 14 day starter trial obviously makes your 1st month a much more cost effective way of attaining games . again not on new titles and the only way to have a new game would be to put it on your wishlist and wait it out which made it frustrating to me because if I had the 2 disc out at once subscription option and really wanted to get a new title it left me with only 1 game to play while putting a new one on what I wanted next . If you subscribe to Gf only way it makes sense is having 3 disc outat once option hence 2 games out put me in situation where I have nothing to play if a new game was on my Wishlist and sent 2nd title back ,sure they were good on Expediting shipping fast but not that good I could be left five days possibly seven days without anything to play.
To me this expense of subscribing left my budget too low to maybe buy a new game even older titles for owning my own games on top of the account with GF.
I invest 100$ yearly with Amazon Prime since canceling GameFly and this is a better way of attaining my own games to own. More often than not A few months after games get released you can find them significantly cheaper on Amazon.com also if you want to play a game title that was released r least six months possibly eight months earlier you can find them from 10 to $20 also Prime sellers are everywhere which is cool because I'll get a game with 2 day shipping (included for Prime members/FREE) MY opinion for having good games to play that keeps me busy with always having something to play with the added bonus of the game being owned by me...also all the games are new too ... You can buy used too but I don't. Thanks for reading )
Amazon
Amazon is a competitive online shopping site that gives you free shipping on all orders over $35 I order a lot so I use the Amazon Prime membership which also includes their video streaming service and there's some Prime music services that also gives you free music too. Prime costs 100$ yearly but offers free 2 day shipping on almost anything you can think of to order online plus their customer service is awesome if you need them it takes less then a minute to get a live person to talk to. Plus they take care of you if there is a problem which rarely have and order alot from Amazon the past 4 or 5 years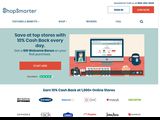 ShopSmarter
I was suspicious about getting $10 cash back when it asked for a credit card number at the end before you submit and agree to their terms and conditions and even then it's really hard to find where it says you'll be charged but it does it doesn't say how much I don't think but there's a lot of fine print to read so it's definitely a trick and I can understand why all these people are upset but that's why you don't put credit card numbers into something in check a box where you say you agree to their terms without reading them. They give you a 7 day trial I believe but I ain't trusting that for 10$ back... mailed to me no less who knows when or if you get that ... sorry to the people who were charged though.
Thomas Has Earned
9

Votes
Thomas hasn't received any thanks yous.
Thomas doesn't have any fans yet.
Thomas isn't following anybody yet.
Similar Reviewers on Sitejabber
They are very helpful. They got me 2 new phones and hims for my vehicles. They came in handy when...
We pay extra for their network, but it does run fast, and it's reliable 98% of the time. For us,...