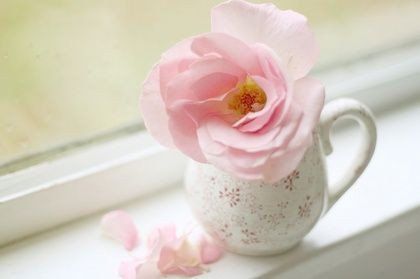 Thea"Thea Fang" F.
12

Reviews

27

Helpful Votes

0

Thank Yous
Experience: Clothing & Fashion, Health, Shopping
Member since September 2013
Reviews

12

First to Review

2

Votes

27

Very Helpful

25

Funny

0

Fraud Buster

1

Great Find

0

Well Said

1

Thank Yous

0

Fans

0

Profile Views

1,220
About Me
Live like you will die tomorrow, dream like you will live forever.
How I Can Help
I have rich experience in online shopping. I am glad to help and feel really happy if I am helpful:)
Interests
Yoga, Jogging, Sightseeing, Gourmet,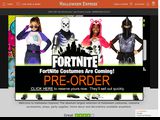 HalloweenExpress
I was gonna be the corpse bride this year. Browsed many costume online stores, finally I got this one. But I was so disappointed rather than surprised. My costume arrived 8 days after I placed my order. That was nice. However, the costume was far different from the one I want and the one in the cartoon. The wig was so fake. I don't even wanna use it. I should have get a casual white wedding dress from Persundresses.com. That was my former plan. But I am kinda on a budget, so I finally decided to get it from a costume store. This costed me $71.97. If I had known that, I would rather get the dress and draw it myself. I could do better than them. And the dress is just a little bit over $100 too. Warnings that everyone don't buy from them. They never offer a full refund even with tags. :(
SmartBuyGlasses
Sunglasses received. Wrapping is nice, but the color of my glasses is just not exactly the same as what's on the site. I was expecting a turquoise glasses frame, but it turned out to be jasper. Whatsoever, it not so conflicting with my newly-bought dress. I just accepted it the way it was. Not that bad though it was not the original color I wanted. But customer service is considerate and patient. Love that. Persundress also left me a deep impression on that. That is the place where I recently got my gorgeous dress. Budget friendly friends, this is a relatively thrifty online glasses store. For other friends, you can reach something better than that.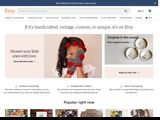 Etsy
Poorpoorpoor. I recently want a decoration ring. I googled and I went to etay. Bad experience with that! The customer service even did not want to talk to me. When I asked, "Do you have other pics of the ring from different angles?" She said yes. And then I waited, waited and waited. She did reply. Then I asked," Could you please show me ??!" Then she gave me one pic. eh.... I then asked again when I did not know how to make my payment," How shall I make my payment?"(I am the kind with no much online shopping experience) Shen then said, "Steps are clearly posted on our site." ... What have I done to deserve this? I just want a ring! This is ultra contrast to what I have experienced at Persundresses.com. They treated me like a respected guests. Custom services were so considerate. I thought I will never come back again, no matter how fabulous the products are. So depressed. Damn!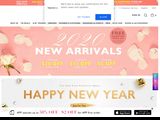 TBdress
I did not buy from tbdress. But I have been browsing the Internet for a perfect wedding gown for a while. Dresses from tb are kinda expensive. Not suit budget friendly friends. However, some formal dresses are truly cheap. Maybe I will come back and put one or two orders to see whether I will feel pity for my purchases or not. Nice day!:)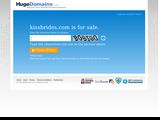 KissBrides
Meh...I have experienced better. The whole last month I have been staying with my cousin: picking the perfect wedding dress and bridesmaid dresses for her big day. We have broken our legs going window-shopping. She has almost tried all the wedding dresses in town. As to me, I have watched her trying all the wedding dresses in town = =
Still not satisfied, she decided to browse online. Wedding dresses stores online like macduggal, missesdressy, Persundresses, ericdress, merledress, tbdress, jjshouse and so on have all been dug upside down. Among them, persundresses left me the deepest impression. They granted us whatever we requested. We wanted some more pics, they then tried their best to find out the dress in all different angles. They sent us emails more often than we replied them just trying to offer some nice advice. After I compared all the dresses in different online dresses stores, my cousin and I both decided to go back to persun and finally placed the order. My cousin ordered her gorgeous wedding dress and four bridesmaid dresses in different styles of similar color. This hunt for a wedding gown made me realize that how a would-be bride could be soooo picky! I wish I would not become this like my cousin. Anyway, great shopping experience with persun. I am considering coming back some day in the future for my own wedding day:)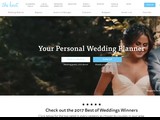 The Knot
I always love this site for that it can always come up with lots of fantastic ideas for your wedding. My cousins wedding has went smoothly and perfectly. And I owe a large part of the decorations as well as all kinds of planning and DIY stuffs to the knot. All these goes harmoniously with the gorgeous wedding attires from persundresses. Thanks a lot to the knot. Definitely thumb-up though.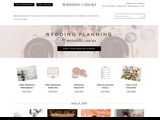 Wedding
Nice site for wedding planning. I was actually looking for a wedding planner for about a month. Pity that I have found mine, otherwise I would have browsed these fantastic websites and got my wedding plans earlier. However, I still feel lucky that I have came across this site. I have had many ideas coming from you. Thanks so much. By the way, I have ordered my gorgeous wedding dresses online from Persundresses. It is worth talking about, because I never put so much faith in formal dresses online, especially for a wedding dress in this special time. Anyway, thanks so much. You have also helped me a lot. :)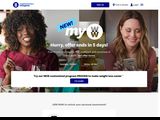 WeightWatchers
Nice online website. When I first saw this site, I was so curious how a online store helped people watch out their weight and lose their weight. Finally I understood. And I fell in love with this store.
Highly recommend this store to you. Really nice. You have got to have a try.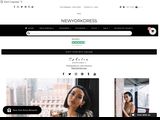 NewYorkDress
Fantastic dresses!!! But to a budget friendly student, I can only look up at those gorgeous dresses outside of the shopwindow now. I have been searching for a prom dresses for a while. These prom dresses stores I have browsed, talkaboutprom.com, persundresses.com, coralsbridal.com, forever 21 and so on, New York dresses has the prices twice or even three times higher than them. But their dresses are really nice. I have bookmarked a few really stunning styles.
Hope you guys having fun picking your best prom dresses.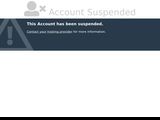 Coralsbridal
Why should I get registered before I even log into the site have a glimpse of the dresses. I though the dresses here are awesome. So I listed your site as one of my alternatives. I have been looking for a suitable prom dresses for a while. I have done a lot work of this filtration thing. I have many alternative options, coralsbridal is one of them. I have had persundresses.com, forever 21 and newyork dresses in mind too.
Prom dresses at Persun are more suitable for young ladies, as our students. Styles are different. And prices are reasonable, compared to many other online dresses store.
Forever 21 offers not only dresses, but also all kinds of fashionable clothes for young people. But their clothes as well as dresses are really cheap.
New York Dresses has quantities of fashionable dresses, from the fabulous red carpet looks to celebrities on street in their casual looks. They have all the trendiest dresses covered in their stock. But the only thing uncomfortable is their price is also very high. By high, I mean really really expensive. One breathtaking prom dress can reach as much as $500. But I do love staring at their dresses. They are also really really glamourous.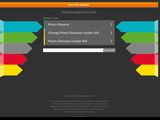 Talkaboutprom.com
I have been looking for a suitable prom dresses for a while. I am a budget friendly student, so I don't have much money for a dress. But I don't want my next debut to be gloomy because I have got a wrong one.
At first, talkaboutprom.com is one of my top options. But after I walked around on the Internet for a while, I noticed that there were so many websites selling gorgeous prom dresses that were much cheaper than them. I have done a lots of work on this filtration thing. As I know, Persundresses.com offers much more different styles of formal dresses. And Persun has all kinds of coupons and discounts for budget friendly friends too. Forever 21 also has much cheaper dresses. Some are even as low as $30 to $40. I have bought a cardigan there, nice quality and the price is really cheap. But I don't know how there dresses feel like. The dresses on talkaboutprom are all look the same. Nothing unique and attractive, and kinda expensive compared to Persundresses.com.
Whatsoever, customer service is nice. Give a thumb up. :)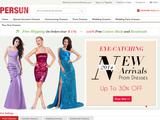 PersunDresses
Nice shopping experience with persundress. I ordered two nice prom dresses the other day. One was a watermelon high low prom dress for my BBF. And she loved it very much. She was kinda high compared to our peers. So I bought her a high low strapless dress which made her slim figure and collarbones looked sexy and attractive. This was a gift. I was so glad that she loved it so much. While I got myself a royal blue short dress, also strapless. Cuz I am the kind of dark-skin girl. Royal blue could make me look fairer. I was not high and not short. This short a-line strapless dress made my legs look longer. I just loved the dress as much as my BBF loved hers. This experience with Persun was really nice. I was just thinking about grabbing my wedding dress up there too. Despite some small problems during the delivery, my dresses arrived in time for my party though. Their customer services were sweet and considerate. As a whole, a thumb up for Persun. Beautiful dresses, and more importantly, prices are reasonable, especially for students and budget-friendly friends.
Thea hasn't received any thanks yous.
Thea doesn't have any fans yet.
Thea isn't following anybody yet.
Similar Reviewers on Sitejabber
I have dropped over $2k with this company, and in the order I received a broken snowblower,...
A few days before Halloween, I purchased a costume for my dog because the website offered...