Tara R.
6

Reviews

16

Helpful Votes

0

Thank Yous
Experience: Clothing & Fashion, Beauty, Computers & Technology
Member since February 2014
Reviews

6

First to Review

0

Votes

16

Very Helpful

14

Funny

0

Fraud Buster

2

Great Find

0

Well Said

0

Thank Yous

0

Fans

0

Profile Views

746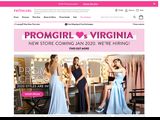 PromGirl
Found a dress on their overpriced site. Found the same dress for $35 less on another site. They promised price match, but then refused. Rude customer service. Stay away. Plus, you can find all their dresses for much cheaper on Amazon. I would post screenshots, but I've already wasted enough time on these fraudsters.

Update: In response to their reply. The dress on the other site wasn't sold out when I sent u guys the link. STOP LYING!!!!! It is only sold out NOW because I BOUGHT THE LAST ONE!!! I will gladly post all my screenshots that PROVE you guys are liars. Also, first you guys refuse to honor the pricematch by bold face lying stating that its not the same dress. Then changed the story by falsely claiming the site was a wholesale site. Then changed the story again stating there's no way you can verify that the dress is in stock. After proving that it was in stock. Then you changed the story AGAIN stating they are not an authorized seller. STOP LYING!!! You people are engaged in false adverstising!!!!

If you keep responding with more lies, I will gladly post screenshots!!!!!! Of my order confirmation from the other site, the price I paid for it, the price on your website, plus all the times you crooks changed your story via Chat customer service. I took screenshots of everything!!!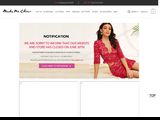 MakeMeChic
They say their located in the Los Angeles, but they're actually located in China and they used fake billing address in UK. Chinese scammers. They cancelled my order but didnt give me a refund. Instead they gave me store credit which I have to "withdraw" in order for them to "process my refund" which they claim would take an additional 20 days. Don't bother . Save yourself the headache and process of initiating a chargback.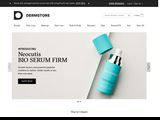 DermStore
I buy only one thing from Dermstore (my face wash) but only when the prices get too high on Amazon. Two great things about DS. If you add the products you like to your Favorites, then you'll get 10% off during checkout. Shipment is always free with no minimums and very prompt. Besides that, Dermstore is a bit on the expensive side. And they have a nasty habit of discontinuing product lines.
Amazon
Ok, I admit it. I'm an online shopping junkie. The good thing about Amazon is that it has everything you could possible want on one site. My only gripe is that I almost ALWAYS end up buying more than I anticipated. It's like Target. You go to buy one thing and end up buying 10.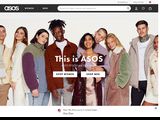 ASOS
My fail-safe go-to site for really nice stuff and very cheap. Here's a little tip for everyone. Before you shop, do a google search for ASOS coupons. I usually find 20% off coupons, 30% sometimes if I'm lucky. Shipping is always free, but I've noticed lately that shipping became a bit slow. Definitely not a deal breaker though because you there's so much variety and the prices are unbeatable. Lovvvve Asos!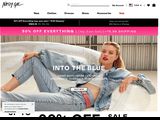 NastyGal
I an so annoyed, that I'm posting this review on all public websites.

So, I bought a dress from them recently and wore it to my cousins graduation. First off, I should have known something was up due to the god aweful poor quality it was for the price. But I didnt send it back because I really couldnt be bothered having to deal with their catty customer service reps or their unnecessarly ridiculous return process. I just couldn't be bothered (which is probably what they hope to achieve by simply not enclosing a preprinted return label in the package!) But I digress. So, wore the dress out, (family function) my cousin came up to me, telling me how she has the same dress and how it was a "steal for the price" and how she loves Forever 21. I'm thinking, Huh???? Forever21?...NO, I told her, it cannot be the same dress because I paid damn near $60 bucks for it from NASTY GAL! My cousin literally laughed out loud. She explained to me that it was the same dress and she doesnt mind the quality because she only paid $15 (FIFTEEN!) for hers!!!! (Turns she actually paid $16.99).

I still didn't believe it could have possibly been the same dress, so the next day I brought it over to her house to make a comparison and proove to her that they were in fact different, and that I didnt get suckered by those Nasty Vile Female Dogs, aka Nasty Gal. FAIL!

Sure enough, the dresses were EXACTLY the same.. but with different tags!!!!! Are u kidding me?? I was so pissed I threw it in the trash! The same dress Nasty Gal sold me for $58 dollars, Forever 21 was offering it for $16.99! Now THAT is really nasty!

A few days later, after I had calmed down, I went on their website and found the dress. Then did a search on Forever 21's site...FOUND the dress. I also found it on Lulus (another rip off, but they had it at $40+). And ofcourse, I took screen shots because this was definitely something I felt everyone should be aware of. See the screen shots below!

Forever21 screen shot:
http://postimg.org/image/y1ceixjmx/

Nast Gal screenshot:
http://postimg.org/image/byiciz55n/

Lulus screenshot:
http://postimg.org/image/n7j4v9hnx/

As you all can see. They are all the same. I will never buy anything from Nasty Gal...or Lulus again. It's one thing to be ripped off, but its something totally different that they could be soo in your face about it. Stay away. I've sent them a notification of this review. It will be interesting to see how they respond.
Tara hasn't received any thanks yous.
Tara doesn't have any fans yet.
Tara isn't following anybody yet.