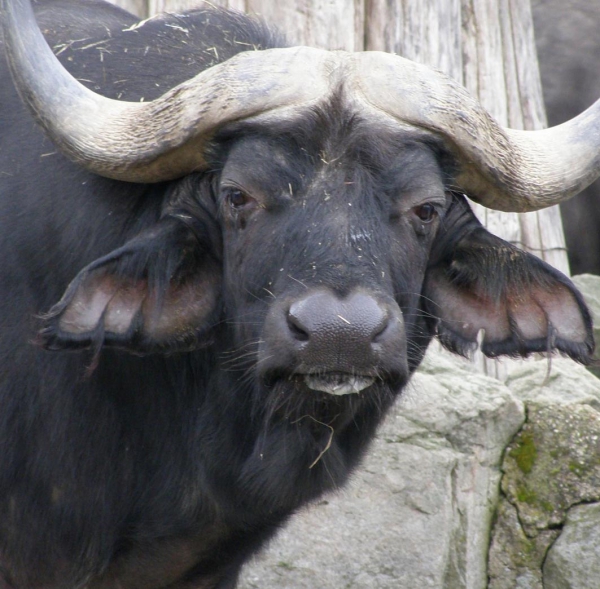 T D.
11

Reviews

22

Helpful Votes

0

Thank Yous
Experience: Clothing & Fashion, Shopping, Computers & Technology
Member since June 2015
Reviews

11

First to Review

1

Votes

22

Very Helpful

22

Funny

0

Fraud Buster

0

Great Find

0

Well Said

0

Thank Yous

0

Fans

0

Profile Views

1,151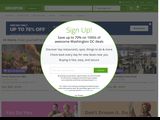 Groupon
I am giving it 4 rather than 5 stars because the "good prices" comes with the caveat "check around first". They have some great deals but you have to be careful because I have found instances where prices are way lower elsewhere. So, like with any discount site, do your homework. Customer service on returns was outstanding! I found a chat feature immediately (without hunting all over and practically "accidentally bumping into it" like on Amazon). I had inadvertently ordered 2 pair of the same slippers. (I'll get to that issue in a minute). Customer service on the chat feature was excellent. Easy print of the return label at no cost to me. Popped them in the mailbox and got my refund within 10 days. The issue I had was with the website itself. I couldn't get the slippers in my cart when I was ordering and tried several methods to work around it. I am sure that's the reason I ended up ordering two. I went with the chat feature to handle the return to make sure my return attempt had taken because it was not reflected on the site. The chat agent completed the return again for me and, evidently, mine had worked because I ended up with 2 return labels in my email inbox. I think the site issues I experienced could be just browser issues, as is the case sometimes (certain browsers work better with certain applications). It certainly will NOT keep me from ordering from them again. If I have any site issues in the future, I'll be patient and log out and log back in. Oh, and I LOVE my slippers! Great quality at a super great price. Groupon and Jet have become my favorites for online ordering.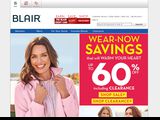 Blair
Another one where I wish I'd read the reviews. It was a month of trying new online shopping ventures. This was one of the mistakes. Like others have noted here, returning anything is a nightmare. Cancelling an order immediately after submission must be worse (though I was assured it was NOT an issue). Several phone calls (with promises of resolution but none forthcoming); Close to a dozen emails (with polite responses but no resolution, promises to pass it on AND another advising me to call PAYPAL or my bank for help); Two online chats with PAYPAL followed; after which, I notified BLAIR that hey had to VOID the order from their end. They told me to fax a statement from my bank showing the transaction was pending (I'd already sent a copy). . . It was finally resolved after I emailed them a copy of my chat from PAYPAL which provided instructions on how to process this sort of transaction. I finally got my refund today. Whew! I will stick with my usual vendors. I've been having good luck with Groupon lately. I'll save that review for later. :)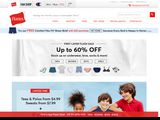 Hanes
I am surprised at the negative reviews. I ordered from them twice during the past month and had good experiences. Everything was on sale and shipping was free both times due to daily specials. I haven't used them before this and plan to use them again. I like the products and prices. My shipments all arrived timely. I have not had to return anything yet .... and, we all know that's the real service test. I'll update this when/if that happens.
T.J.Maxx
I wish I'd read the reviews before I embarked on this little adventure. I ordered 2 pieces of cookware: "Master Class" brand 1) skillet 2) saute pan. Both arrived in a box with little to no packing. Both were damaged. The saute pan had one handle completely broken off. The skillet was scratched up. I kept the skillet because it was still usable and I needed it. I followed ALL return instructions for the saute pan and packed it well, despite the condition in which it arrived. I returned it within days. During the entire return process, I went back and forth (via telephone, email, website) about the damage; not wanting to pay return shipping since it was their fault; getting my refund; status of the return, etc. It was absolutely NUTTY. I was also keenly aware that they were put out by the inconvenience (really). After weeks of this, they finally sent me a gift card in the mail. Don't bother with this site because it isn't worth the time. They should have paid ME hourly for doing their work.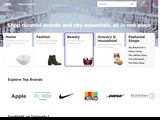 Jet
This has become my Go To for online purchases. I can get anything from groceries to exercise equipment (and have). They used to have fresh/perishable groceries but I don't know if they still do that. The prices are good and the service is even better. I recently ordered two small items that did not ship and they, subsequently, cancelled both items. They credited my account for $5 each item just for the inconvenience. Anytime that I've had an issue with an order the service is immediate and excellent. Yes, there are quirks here and there (clothing selection and prices need a lot of work); but overall, I can't complain and will continue to use them.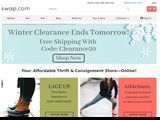 Swap.com
I had good luck with my first few purchases. The last one... will be my last one. The description of the clothing items was wrong (in terms of fabric and style). I even went to the company websites to make sure that the tags in the photos matched the styles I was seeking. Yes, these items are used/pre-owned; but, I like a deal (though, prices on this site are pretty high and shipping runs $5 per item). Satisfaction guaranteed or your money back. I got the items and immediately knew they were off. I followed the return instructions. Immediately packed them back up and shipped them off. After a week, I was notified that I got half a refund and the other half was store credit. I don't want store credit. Too bad. I'm stuck with it. So, in a nutshell: Buyer Beware. Stick with your local thrift store. If you want something brand name, try a discount store.
Zulily
Like another person commenting on here, I was a loyal Zulily customer for a few years. It used to be fabulous. Fantastic prices in exchange for longer delivery times. Now, it is not worth the time to shop. The deals aren't there. The service has gone from just "long delivery times" to "maybe not at all". (Seriously. You can wait a month to find out you are not getting the item at all and THEN you only get a store credit. So, you can order something else and wait another month). Don't bother with ordering anything, "ready to ship" because it still takes as long as "regular" items. They also charge $9 to return anything and that's even WITH original packing. I ordered sandals in the spring to wear in the summer. I got them last month. They aren't wearable and I can't return them because the cost is more to return them and the wait was already over a month. How disappointing. Darn. I love a good deal... but, this isn't it anymore.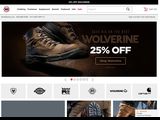 WorkBoots
This is my final email to this company:

WorkBoots.com Support Request
To: "WorkBoots.com" <wb@cat5.com>

"Thanks, but you can cancel the request. I went ahead and ordered the boots directly from the manufacturer.

This has been one of the worst online buying experiences I have had to date. Although your customer service representatives are prompt with their replies, the follow through (for everyone except Kayla) was severely lacking.

This truly is not the way to do business. All of the grueling details are in previous emails. To sum it up: It took me nearly a month to order the boots I wanted. And, it wasn't you who received my order."

I really tried to give this vendor a chance. From the time I received these wonderful work boots (CAT 9" Logger), in a size too small (my fault), getting these things refunded was almost comical. It took literally dozens of emails to sort out the return and refund. Issues as follows:

No clear return policy
No access to documentation or labels for the return itself
Cost of return is buyer responsibility
Super long processing times at every point in the transaction
Absolutely a baton race getting through this process

Kayla gets a shout out for her enthusiasm.

I won't use them again.
Amazon
Update: I have changed my rating to 4 stars. Over the past (almost 4) years, I have seen Amazon go downhill. Shipping and returns remain excellent in most cases. Merchandise: has become more questionable and prices have skyrocketed. (Lookout for Outlet items in particular. Many are found on wish.com. Check it out). Clothing is super hard to pin down for quality unless you search for a particular brand. Off-brands permeate the site (when using just search parameters) with skewed sizes and questionable quality. Prices: I've seen stuff at DOUBLE the price of other online retailers (take a look at sparkling water for one). I don't use Prime anymore. It's not worth it to me. I've been a Prime member for years. I love it. I order anything from toothpaste to televisions. I only order Prime unless it's a special item. No shipping pays for itself within in the first few shipments. I furnished my entire apartment using Amazon. Very few times (out of literally hundreds) have been disappointing. My only caution: Like any other store, online or otherwise, be careful of ignoring regular or higher prices lurking among all item types. Check Walmart.com for prices on items just to be sure the free Prime shipping is not costing your more in item price. Also, love the Amazon Prime streaming video for movies and TV series. Walmart is supposed to add a similar shipping program on a pilot-program basis. We'll see.

Choxi
UPDATE: Still great customer service! I recently returned a pair of tanzanite earrings. They weren't at all what was pictured. No problem. I got the RMA the same day, but it did take some rooting around on the website. I recommended that they make this process easier, such as a clear return button on the item with instructions from there, like Amazon. I will still give them 4 stars for my overall experience with them with this CAVEAT: Be sure that you request either a refund or store credit for your return or it defaults to store credit, Also, if you get store credit be sure that there isn't a minimum purchase threshold in order to apply your credit (like they do in promotions: i.e. $10 credit w/purchase of $40). This happened to me by mistake so be sure to check that.

I have ordered a few items with admittedly varying luck on the items. However, the customer service has always been spot on. A watch I ordered was broken. No problems with the RMA and shipped it back immediately. Store credit was not a problem for me. I also received a huge size discrepancy the other day. I wear a 8/10 pants and ordered a L sweats. They fit like S/XS. I notified them and told them I could not return them as I had discarded the packing. Surprisingly, they gave me a $10 credit. Pretty cool for a $16 pair of sweats. I'll try them again.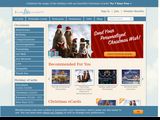 BlueMountain
My experience is similar to the others'. I signed up for the trial and used it immediately to see if the site would work for me. It did not offer enough template flexibility and I proceeded to cancel within the hour. You cannot cancel online. I got thru on the phone and asked them to also delete my credit card info. I was looking at the credit card info online as the rep told me that they didn't store it. I couldn't get her to budge so I wrote an email back to the company. Really bad customer service. Too bad 'cause I love their cards. Will contact my bank next.
T hasn't received any thanks yous.
T doesn't have any fans yet.
T isn't following anybody yet.