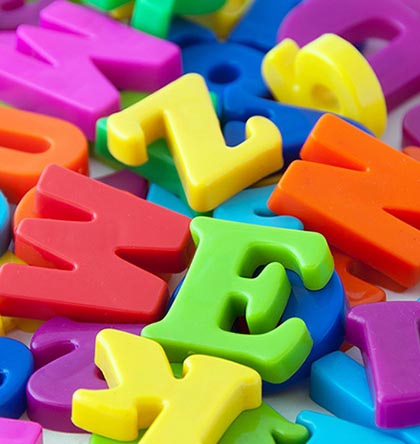 SUSAN R.
5

Reviews

4

Helpful Votes

0

Thank Yous
Experience: Clothing & Fashion, Beauty, Computers & Technology
Member since May 2014
Reviews

5

First to Review

0

Votes

4

Very Helpful

3

Funny

0

Fraud Buster

1

Great Find

0

Well Said

0

Thank Yous

0

Fans

0

Profile Views

575
How I Can Help
CON'T REVIEW---WHEN I BOUGHT THEN REVIEWED,THE REVIEWS WERE JUST HORRIBLE. PERHAPS AS THIS IS CANADIAN, WE DON'T SEE THE NEGATIVE REVIEWS HERE. I MUST HAVE READ 15, EVERY ONE WAS A DIASTER, DRESSES FOR IMPORTANT DATES, NEVER THERE OR OF SUCH POOR QUALITY IT COULD NOT BE USED.
Interests
I GOT MY REFUND. THEIR PRODUCTS WERE OF S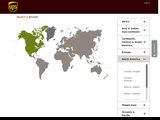 UPS
I WAS WAITING FOR MY TURN TO MAIL A LARGE PACKAGE SO I HAD A TIME
TO OBSERVE THE SERVICE OTHERS WERE GETTING.

ONE GIRL WAS A BRIGHT SHINNING STAR, IT WAS QUITE BUSY BUT SHE
TREATED EVERYONE LIKE THEY WERE HER FIRST CUSTOMERS OF THE DAY. SHE SMILED, HAD A GREAT VOICE AND WAS REALLY OUTSTANDING IN
HER TREATMENT OF THE CUSTOMERS. I TOLD HER I HAD WATCHED HER
AND WAS VERY IMPRESSED WITH THE JOY IN WHICH APPROACHED EVERY
CUSTOMER WITH THIS CHEERY ATTITUDE, LIKE SHE WAS AS FRESH AS A
DAISY.

I OFFERED TO TALK TO HER SUPERVISOR ABOUT HER AND HOW ENGAGED
I WAS WATCHING AND LISTENING TO HER. SHE SAID INSTEAD I WAS TO
PUT THIS ON SITE JABBER INSTEAD, I AGREED, FIVE MONTHS AGO. WILL
LET HER KNOW TOMORROW OF THE FINALLY COMPLETING THIS TASK.

THERE HAPPENED TO BE MORE THAN ONE JASMINE AT THAT STORE AT THE
SAME TIME SO I AGREED TO PUT IN JASMINE T., TO MAKE THE REVIEW FIT
HER.

I AM A THERAPIST, SOMEONE USED TO MONITORING PEOPLE CLOSELY AND
BE ABLE TO ASSESS THEIR PERFORMANCE AND JASMINE WAS REALLY A
GREAT EXAMPLE TO HOW TO GO ABOUT YOUR DAILY WORK AND LEAVE ALL
FEELING GOOD ABOUT THEIR INTERACTION WITH HER. SHE DOES A GREAT
JOB, MUCH HIGHER THAN PERFORMANCE STANDARDS ARE NORMALLY.
CONGRATULATIONS TO HER.

SMR LAKEWOOD, WASHINGTON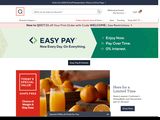 QVC Beauty Box
I CAN'T SEEM TO GET THINGS RIGHT MOST OF THE TIME. WHEN I GO ONLINE I SEEM TO GET THINGS REALLY SCREWED UP MOST OF THE TIME. WHEN I WAS TRYING TO COPY THE PICTURES TO MY DESKTOP SOMEHOW I MADE 81 COPIES OF ALL OF THEM. I OFTEN
CALL QVC AND HAVE THEM ORDER FOR ME CAUSE I SCREW THAT UP ALSO.

MARIE HOFFNER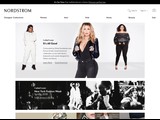 Nordstrom
I HAVE SHOPPED FOR YEARS AT NORDSTROM. SEVERAL YEARS AGO THE MGR.
OF THE LOCAL NORDSTROM DECIDED HE DIDN'T LIKE ME BUT COULD NOT
LEAVE ME ALONE. HE USED TO HIDE BEHIND THE COLUMNS AND LAY IN WAIT
FOR ME, I FOUND THIS UNUSAL BUT SOMETHING I COULD USUALLY AVOID. BUT
AFTER A MOVE AND REMODEL HE REALLY GOT AFTER ME AND I WAS
ACCUSSED OF STEALING/SHOPLIFTING. HE MADE MY LIFE MISERABLE WITH
THAT ABUSE. I WAS AT NORDSTROMS ALOT, SPENT THOUSANDS AND
THOUSANDS OF DOLLARS. I COULDN'T BELIEVE THE PLACE I FELT COMFOR-
TABLE WAS AT MY NECK STRANGLING ME. I KNEW THEY WERE WATCHING ME
BUT I WOULD NEVER DO THAT.

AS I TRIED TO PAY, HAD FORGOTTEN MY CARD. AS I STOOD IN LINE THE
PERSON TO HELP ME WAS JUST OUT OF CONTROL. SHE GOT A PITCH IN HER
VOICE THAT ACTUALLY STOPPED ME IN MID SENTECE AND I FORGOT ABOUT
WHAT WAS AROUND ME TRYING TO HELP HER. A SEASONED EMPLOYEE
KNOWING WHAT TO DO, STOOD THERE AND JUST WATCHED AS I SCRAMBLED
TO MAKE IT RIGHT. MY TRAINING IS TO HELP SOMEONE WHEN THEY ARE THIS
EXCITABLE AND I TRIED. FINALLY I WENT TO THE MGR., HE WENT UP AND
RETURNED WITH THIS CUSTOMER NUMBER AND I SAID, THIS IS NOT MY NUMBER,
HE SAID USE IT. I TOLD THE CLERK AND SHE ENTERED IT, BUT WITH ID SHE
WOULD NOT LET IT THROUGH. THE STORE MGR. DIDN'T BELIEVE ME,, THAT
THE NUMBER HE GAVE ME WAS INCORRECT. TO THIS DAY, YEARS LATER I
FEEL PARANOID WHEN I AM THERE. I WAS FORBIDDEN TO ENTER THEIR STORE
FOR A YEAR.

THIS WAS NOT FOR MY BENEFIT BUT FOR A THING, NOT QUIET A MALE THAT
DECIDED TO MAKE MY LIFE MISERABLE. THAT DAY I HAD A MIGRANE THAT
WAS SO BAD I COULD BARELY TALK, I HAD TAKEN NEW MEDS TO HANDLE IT.
HE WAS TRANSFERRED AWAY, BUT I STILL HARBOR FEELINGS OF NOT BEING
IN CONTROL WHEN I ENTER THE STORE.

WHAT I HAVE NOTICED IN THE PAST SEVERAL YEARS IS THIS GROUND FLOOR
VIEWING SHOWS VERY FEW CUSTOMERS AND MY SON IS IN RETAIL AT COSTCO.
HE SAID, PEOPLE ORDER ONLINE. I FIND ORDERING CLOTHING ONLINE RIPE
WITH ISSUES, I DO NOT HAVE A ONE SIZE FITS ME, I MUST TRY EVERY THING
ON FIRST. THEN I SAW THIS ARTICLE ABOUT THE DECLINING SALES FOR
NORDSTROMS, MY FEELINGS WERE COULDN'T HAPPEN TO A BETTER RUN
PLACE. WHEN YOU THINK YOU ACT WITHOUT MONITORING AND CAN RELY ON
YOUR REPUTATION, TO BE HURT FINANCIALLY IS NICE TO SEE. NOT THAT I
WANT THE EMPLOYEES TO SUFFER, IT IS WHAT THIS MAN GOT AWAY WITH
THAT ALLOWS ME TO SEE SOME SATISFACTION.

I HAD ALSO FALLEN SEVERAL TIMES, THE LAST BEING TRYIING TO KEEP UP
WITH AN EMPLOYEE, THE PEPSON CONTACTING ME FROM SEATTLE DEMANDED
AT ONE POINT, "WHAT DO YOU WANT ME TO PERSONALLY DO FOR YOU?"
I WAS AGAST.
Amazon
IF AND WHEN I HAVE HAD A PROBLEM WITH AN ITEM IT HAS BEEN RESOLVED
QUICKLY. RECENTLY I HAD ISSUES WITH THE CUSTOMER SERVICE ORDERING
THE WRONG SIZE OF A SEAT BELT EXTENDER, I HAD NO IDEA THE WHOLE
PROCESS OF GETTING ONE WAS SO COMPLICATED. SEVERAL CALLS AND I
WAS NOT GETTING THROUGH TO ANYONE. SOMEONE WOULD LISTEN, SAY,
I'LL CHECK INTO IT AND CALL YOU BACK, NO ONE EVER DID.

I GOT TO TALK TO THE COMPANY AND THEY WERE GREAT, THEN I GOT A
PERSON SEEMINGLY ABOVE THE NORMAL CUSTOMER SERVICE AND HE WAS
GREAT, FROM THEN ON IT WENT QUICKLY. THIS MAN WAS GREAT, THE
AVERAGE PERSON SAYS THEY CAN DEAL WITH THE CALL AND THEY
COULD NOT. WHEN I GOT TO THE MAN THAT HELPED ME, THERE WAS NO
HESITATION.
BeyondTheRack
Beyond The Rack, recently began sending advertisements. I went to the site,
was surprised at how they ran it. You must view or buy in so many minutes,
or you lose whatever you want. There was also a coupon, but by the time
I had tried to figure out how to navigate, I didn't know what I'd ordered, if the
coupon ever was counted. I e-mailed them asking for clarification, I got a
message back I couldn't understand, had nothing to do with what I'd asked.

So I called them, got no where, asked for a supervisor. He was great, reviewed
the response I'd. gotten, agreed it didn't respond to my question, said he'd talk
to her and I went away.

Returning two items I talked to the supervisor about, I got this very unusual response
from someone. They only had one item, when I responded two were in a
package, no refund per the use of a Visa, they finally acknowledged there were
two items, but not returning my funds to the Visa, after so many e-mails and
frustration, time, out right anger, it's as if we speak a different langue, I will
delete them after this has been straightened out.

My advise, only deal with a supervisor by telephone.

Learned my lesson the hard way.com
SUSAN hasn't received any thanks yous.
SUSAN doesn't have any fans yet.
SUSAN isn't following anybody yet.
Similar Reviewers on Sitejabber
Sir, Dec 13: we sent two large packages via UPS to Miami, from Illinois. They were delivered but...