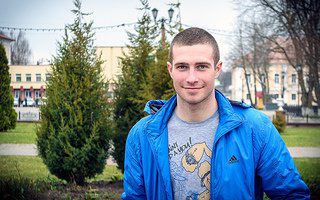 Steven"Steve" L.
14

Reviews

24

Helpful Votes

0

Thank Yous
Experience: Jobs, Business, Health
Member since May 2013
Reviews

14

First to Review

8

Votes

24

Very Helpful

20

Funny

1

Fraud Buster

0

Great Find

1

Well Said

2

Thank Yous

0

Fans

0

Profile Views

1,092
About Me
I like to try new things and feel you should always be learning.
How I Can Help
By being a nice guy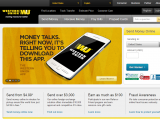 WesternUnion
So this is in part my fault, but I recently got scammed. I should have known something was up when I had to send money via Western Union. They have absolutely ZERO customer safeguards! Its like the freaking wild west. Be advised, if anyone asks you to use Western Union for ANY reason please please please avoid it!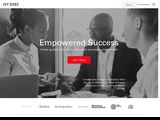 IvyExec
I joined over 10 months now through a LinkedIn group for my university. At first I was skeptical if this is right for me but then I realized they have something called their Mentor Network. I got paired up with a version of me, just 10 years older. This executive works at a big company in a position I want to be in one day. Without Ivy Exec I probably wouldn't be able to reach this person. Now he is a mentor I speak to monthly.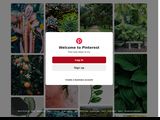 Pinterest
I'm new to Pinterest and I must say that I'm wowed by it! I love the endless possibilities from pinning your own pictures to pinning from different websites and social media. Another thing that I find great is the ideas! So many people and so many different ideas! I had some trouble in decorating my new home a couple of months ago and I admit I found ideas on Pinterest. I can't give it less than 5 stars since I'm absolutely amazed by the Pinterest world :)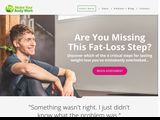 Make Your Body Work
This is what you call a personal training webpage. The style and presentation of this site is fantastic. The layout makes perfect sense for somebody who is interested in personal training or doing online workouts. Dave Smith truly understands the basics of what personal training is all about and how to market. I found out about Dave through Twitter. Ever since checking out his website I've been very pleased with the material that he blogs about as well as the design and idea of his website. I can't emphasize enough that he truly has a great understanding of what exercise is all about. So decide if you're interested in personal training with this individual or simply walk away, either way I would check out the site for great weekly updates of staying in shape.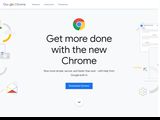 Chrome Web Browser
This has become my favorite browser. The speed with which everything loads and its low crash rate makes it a very good option for everybody to use. Of course you are handling some privacy over to Google by just using this but overall it's a pretty good decision.

One thing that I've noticed on multiple computers is that Chrome divides each tab into a separate process which makes it run faster but then if you have a lot of the tabs open processes build up which can slow the computer. So just be aware of that.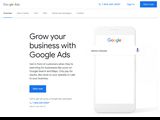 AdWords
I know many people love to hate AdWords and there are certain things that can be better about it. I personally like it as a way of quickly seeing some data about keywords (even then I take it with a grain of salt).

Also this is probably one of the only departments at Google which gives you a phone number and an actual person to talk to. One time I even called this number about a different matter and got through in less than a minute. Of course they weren't really able to help, but it was still nice to talk with somebody at Google about my issue. So just use it cautiously.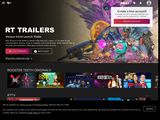 RoosterTeeth
Roosterteeth is one of those online networks that came about through one very popular thing they were doing and that was the show Red vs Blue and this is how I came to enjoy what Roosterteeth had to offer. I am a little surprised I have watched just about all the seasons of Red vs Blue even though I don't have any particular interest in the game Halo. Just the comedy that was offered by roosterteeth made and watching the characters grow was fun to watch. I also appreciate that these guys can create such a community around gaming which wasn't as popular in the past. They also obviously started this from very meager beginnings and were able to continue to grow as a company and as a group of friends to make an experience which really anybody could enjoy. I am glad they did it.
The American Council on Exercise.
The American Council on Exercise offers lots of information for the general public which is nice to see from an organization that also offers certifications that cost a decent amount money. You don't see this information being offered by the other certification web sites and it is unfortunate that they arent willing to share as much information as this website, but I guess that is their own marketing scheme. Although I do not have any certs through ACE I still highly respect the information that they offer to health professionals as well as the general public. Their site is always updated monthly, and they have great guides to go through many exercises at many different levels. So if you're interested in general health when it comes to fitness, I highly suggest visiting the site.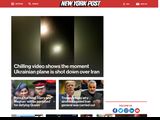 New York Post
For local news in the New York area, New York Post is a quick website to access to get most major news stories, local gossip, and some ground breaking stories. Though sometimes I believe they go a little overboard with how they report their stories, I still find that the stories in the New York Post usually end up on other new sources days if not weeks later. So New York Post is a great way of starting a news story that spreads. You also can't complain about the price, since it is free to access what the Post has to offer whereas the New York Times only lets you access certain things.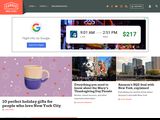 NY Curbed
This is a pretty decent website which I used to search for apartments here in New York City. I definitely liked how it gave not just the listings of apartments but more information about neighborhoods which all helped you figure out where will be a good place to live. I've seen this website grow over the years and it definitely has a lot of different things and offerings now but all of them make the experience of looking for an apartment in New York City more manageable. So I definitely do go back to it when I need to find a new place to live as I find it pretty useful.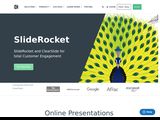 SlideRocket
This is a quite nifty tool that I do recommend. I used it a few times for special slideshows that I wanted to make more interactive than the normal ones on Slide Share or that were not videos I could put up on YouTube. So the level of interactivity they have in slide decks is fantastic. The one thing SlideShare has above SlideRocket is the community effect. So not a lot of people might see your slide decks, but it's still worth checking out and possibly using.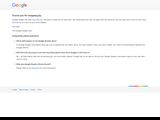 Reader.google
I admit that it took me some time to get used to using Google Reader, but then I realized that it was the biggest player and better than any other RSS readers. I ended up using it quite a lot especially for different interests that I had. Yes, I am one of those people who were pretty upset that it is going away and wish that Google still found a way to have it around because I set up some many other things that interface with it that now I have to make sure they are updated and it is such a pain. Also because Google Reader has dominated the field there really isn't something that is as powerful as it is. So it was a sad day when I found out that Google Reader was being deprecated.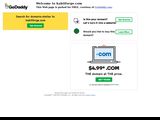 Habitforge
This is a very simple site and what I like about it is that you just set up a goal that you want to go towards and they send you emails every day to remind you of it. I actually don't really care so much for clicking on "Yes I have done the task", but I do like that they provide motivational quotes and I look at them every morning when I open the email. So personally, I use it as a service to get inspirational quotes sent to me daily and like it because it's free.

image coming soon
The Port Authority of New York and New Jersey.
I have a love hate relationship with the Path. For the love part, it is great to be able to get into New York City and when it works it is great. The hate part is when there is construction or the whole system shuts down during rush hour or late at night. Those times you feel like you have to pay an occasional tax to live in New Jersey.

I really like the website for the Path. It provides a good place to go to look for alerts to make sure the Path is still running. They have a nice scheduling feature where you can see when the next train is coming. The drawback is that sometimes the schedules are out of whack and this feature does not work. I have learned to go to Google Maps to get the same data. However, if the trains are delayed you have to look at the Path alerts any way to figure out what's going on, otherwise you're going to stand there forever and ever.
Steven Has Earned
24

Votes
Steven hasn't received any thanks yous.
Steven doesn't have any fans yet.
Steven isn't following anybody yet.
Similar Reviewers on Sitejabber
Well, for the first-timer like me...maybe I just EXPECT too much but nevertheless, they still do...
In my entire life I have NEVER had to pay a $15 processing fee for a lost money order that was...