Steve M.
12

Reviews

19

Helpful Votes

1

Thank You
Experience: Computers & Technology, Autos & Vehicles, Finance
Member since October 2015
Reviews

12

First to Review

5

Votes

19

Very Helpful

18

Funny

0

Fraud Buster

1

Great Find

0

Well Said

0

Thank Yous

1

Fans

0

Profile Views

869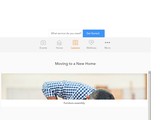 Thumbtack
So I started a couple of businesses.

ZexShots.com and JustFreshCrepes.com

The company treated me professionally. It is difficult to secure customers from the site. But the customers do exist in my experience. They have a decidedly customer driven focus about how to make the company better and how to take care of both those who are looking for business and those who are submitting bids for business.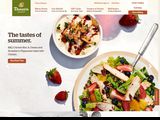 Panera Bread
Panera Bread has an *amazing* sourdough bread, when it's made right, and WHEN you can get someone at a store to sell it to you.

I stopped into the Rosenberg, Texas Panera Bread yesterday afternoon to try and buy my very own Superior Sourdough loaf.

I could see my prize sitting there on the bread shelf when I walked in.

I walked (as if in a dream) by the only service attendant in the place busy talking to someone at a table.

I walked to the counter.

Ummmm....

This is where everything came *crashing* down.

So. I stood there. Then I stood there a little longer. Then I looked over at the service attendant busily gabbing with the person at the table, COMPLETELY ignoring a customer trying to place an order at their restaurant.

No response there.

Then I left. For good.

I've been to the Rosenberg, Texas Panera Bread once or twice before. Yep. The last two times I went the service has been awful to nonexistent, like it was yesterday.

So I left and went over to Kroger to buy my second favorite bread, a *delicious* Rosemary Olive Oil bread that only Kroger makes.

I'll never be back to that Panera Bread, and I hope lots of other good folks avoid the place too.
I just don't understand how they can completely *ignore* MONEY walking in the door and stay in business too long. Panera just doesn't deserve to be in business at that location imho.

My guess?

I give them six months. Hopefully they won't be there sooner than that.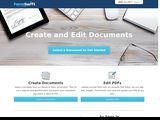 FormSwift
So. I was simply trying to print a W9 Form for a vendor.

FormSwift looked quick easy and free.

But no.

I filled out the form, complete with electronic signature (mistake) and then they wanted a credit card number to download the form

Yep. I do call that a scam.

I felt like an idiot when I went to the irs.gov site and simply downloaded a fillable printable W9 that took less time than the Scammers at FormSwift.com

So. Lesson Learned.

DON'T USE THE SCAMMERS FORMSWIFT.COM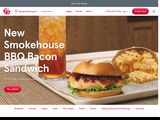 Chick-fil-A
So, the Rosenberg Texas ChickFila is my go to Fast food place. I don't eat fast food anywhere else but THIS ChickFilA.

Here's their website:

http://www.chick-fil-a.com/rosenberg

The people at the Rosenberg, Texas ChickFila (Mr. Quart Graves, Operator) make all the difference. You walk into the place? They're GENUINELY happy to see you. I don't get that when I get home (I'm single...and I don't have a loving doggie).

I'm a big fan of their delicious chicken strips. They always make them fresh. They taste great and they're always piping hot. The folks there always make sure I've got plenty of ChickFilA BBQ sauce.

Then I start in on those seriously addictive waffle fries. Again, they're always fresh at that location and are salted perfectly. I've tasted potatoes like ChickFilA waffle fries nowhere else.

I finish my Culinary Delight (yes I'm a chef... ok, maybe I lied) with a creamy awesome ChickFila Chocolate shake with (Yes) NO cherry and (Yes) NO whipped cream.

Extra Chocolate please. OMG, again there should be a law against a shake THAT good.

I recommend taking a vacation to Rosenberg, Texas to view the brand new highway (59 or 69 depending on your Federal or State perspective).

OK it's not finished yet... but YeS they will finish it some day.

But it IS cool to sit at the ChickFilA and watch the massive traffic pile up on the side access road that you DON'T have to take to get there.

Tell 'em Steve sent ya.

Cheers SJ Readers
Tip for consumers: Ask for the ChickFilA sauce.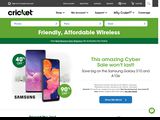 Cricket Wireless
Ok.

The purpose of this review is to make you think about the next time that you buy a telephone from ANY carrier over the internet, or at one of the carrier's stores.

The review is about my experience specifically with CricketWireless.com, which I'm still using. Cricket is The Least Ugly Sister of wireless carriers to me. They have a good monthly price, no contract, spotty service at my home, but good service to the main travel lane I use in another major city once a month.

So, like I said, Cricket is Ugly, but (mostly) better than the rest.

EXCEPT when it comes to buying a brand new cutting edge phone from them.

First, I chatted with Cricket when I found out that the rest of the telecom industry kind of treats Cricket like the Ugly Stepchild too. That is, Cricket didn't get the newest technology Samsung Galaxy S7 until about two weeks after Verizon, AT&T, et al.

They finally got the phone two weeks after every other national carrier.

I was happy. Ok. I thought I was happy.

I ordered the new Samsung Galaxy S7 two days ago (on the internet) and was looking forward to getting the phone today.

Yes.

The phone did arrive. I paid Cricket about $750 for the privilege including tax and all the other bologna they tack onto a new phone sale.

When I opened the shipping box and looked at the phone box I knew right away that it was going back.

It's a common tactic I picked up on a few years ago with carriers.

THE PHONE WAS NOT IN THE ORIGINAL PACKAGING.

Specifically, the CELLOPHANE wrapper was not on the box.

"Big Deal!" you say?

Well, used phones (dropped, stepped on, water damaged) are also out there. Do you REALLY think Cricket (or any other wireless carrier) cares about whether your phone is NEW when you get it?

No. They don't.

THEY ONLY CARE ABOUT WHETHER YOU THINK THE PHONE IS (LOOKS) NEW.

How do I know this? Because when I called Cricket to try and get them to EXCHANGE the phone there was no option to do that. I could send the phone back under a so called "Buyer Remorse RMA" but conveniently, that didn't let anyone know that I was upset because they sent me a used or at least opened phone.

In short, there was NO WAY to exchange the phone for a brand new unopened phone. Yep. That is BY DESIGN, ladies and gentlemen.

I called one of their notoriously BAD franchises in Rosenberg, Texas and talked to a decidedly nasty, rude, and otherwise distasteful woman who hung up on me when I insinuated that "Maybe you're not an authorized Cricket retail outlet after all?" They refused to simply exchange the phone for me when it wasn't purchased from their franchise.

Which, um, "hello Cricket!"..... kind of negates any Happy Brand Karma your franchisees are getting from customers. If they had been willing to take the phone back, I MIGHT have simply just sent the used phone back to Cricket and BOUGHT a new one from the franchisee in Rosenberg. But the idiot salesperson wasn't thinking about selling a telephone. She was thinking about not getting one back.

Now, I don't know if the NSA opened the box briefly to hack the phone, if the phone was repaired and repackaged, if the phone was dropped, kicked, licked, stepped on etc.

You catch my drift.

BUT, I DID know that I didn't want to pay $750 for a brand new Samsung Galaxy S7 phone from Cricket and let them pull a fast one on me by sending me a phone that was NOT BRAND NEW.

So, I did open the box briefly to look at the phone. The phone was also missing some other original packaging. Not in OBVIOUS places where you'd say "Hey, this phone isn't new", like the screen (the original screen cellophane had been very carefully reapplied). No covering bag for the charging cord was another give away. And the list goes on.

You should know this in life. If you do not know what The Genuine Article looks like, you cannot tell what the counterfeit is. The wireless carriers use this little applied fact to squeeze their returns back to their customers without their knowledge. Believe it or not.

For example:

If you did not know that your new cell phone box should have cellophane on it, then you would think the phone was new. Wrong.

So:

Here's the MORAL OF THE STORY:

Lesson #1: ALWAYS. ALWAYS. ALWAYS LOOK AT THE BOX FIRST. IF THE ORIGINAL CELLOPHANE IS NOT ON THE BOX - SEND THE PRODUCT BACK. IT'S NOT NEW.

Lesson #2: ALWAYS. ALWAYS. ALWAYS KEEP ALL OF THE PACKAGING IN PRISTINE CONDITION LIKE YOU'RE GOING TO HAVE TO RETURN THE PRODUCT.

Lesson #3: ALWAYS. ALWAYS. ALWAYS APPROACH ANY PURCHASE FROM ANY WIRELESS CARRIER LIKE THEY ARE GOING TO DELIBERATELY TRY AND *SCREW* YOU.

BECAUSE THEY ARE.

Why?:

Because they are competing against each other, their (profit) margins are RAZOR THIN and they need to beg, borrow or steal every last dime they can from anyone who isn't paying attention.

DON'T let that be you.

NOW YOU'RE EDUCATED.

YOU'RE WELCOME.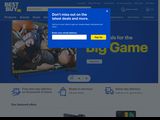 Best Buy
The manager at the Rosenberg Texas Best Buy ripped me off for almost $5000 when I purchased ALL of the brand new Samsung and Whirlpool appliances for my new home from his store.

The refrigerator went out in six months. I called Best Buy to replace it. They refused. The Microwave broke at about a year and the dishwasher broke at about 2 years. Replaced all of them with non-Samsung products.

I called the SOB manager at Best Buy Rosenberg and told him that I"LL NEVER BUY ANYTHING AT BEST BUY EVER AGAIN because Best Buy does not stand behind it's products and really doesn't care about taking care of their customers.

It's likely the guy sold me floor models, refurbished or seconds without telling me.
Amazon
I've been with Amazon as a customer almost as long as they've been selling online. Amazon is the best quality most reliable online retailer on the internet.

They stand behind the products they sell and I've never had a problem getting a refund if the product doesn't come up to my expectations.

The variety of products they directly or indirectly sell is staggering.

Thanks for making my life soooooo much easier Amazon.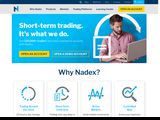 Nadex
After trading for a short time on Nadex I realized that there are just a few strings behind the scenes holding up what amounts to a casino masquerading as a legitimate alternate options house.

The illiquidity is palpable.

Don't think they're going to make any odds that you can profit from.

I believe that Nadex is making many of the trades, not real people.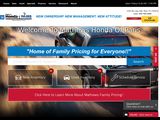 Honda Of Paris
Date of vehicle purchase: October 14, 2015

This review has three parts. It is broken down into my vehicle purchasing contact experience with the 1.) sales person, 2.) the sales manager, and 3.) the finance manager followed by an executive summary of the dealership experience.

Stephen King (Internet Director and Top Salesperson) - Excellent customer service before the sale. Went out of his way to be accommodative and friendly, including picking me up at the airport and complimentary breakfast. Mr. King also took his time working with me. I never felt rushed by him and the details of purchasing the vehicle at an agreeable price only came up at the appropriate time. He was well trained, personable and their top sales person. I see why. HIs work ethic is very strong. He was on time to pick me up at the airport and did not waste my time. Service after the sale has so far been spotty after I tried to contact him to help me try and resolve a paperwork problem (see Finance Manager information).

Patrick Guess (Sales Manager) - Mr. Guess was initially friendly and welcomed me to the dealership upon introduction. He was completely inflexible about negotiating the price of the vehicle. Although the vehicle appeared to be in good condition when I test drove it, some wear on the exterior was apparent which I felt merited a small price accommodation. Mr. Guess became visibly agitated, bellicose and belligerent later in the car buying process when the financing arrangements were taking place. (see Finance Manager information). Overall his part in the process is one of the big reasons this dealership scored so low on this review.

Laurence Mead (Finance Manager) - I had secured my own financing with my credit union. I offered to allow the dealership to see if they could substantially do better on the rates and terms. They could not. I understand that there are significant incentives for in-house financing to the dealership. The Orr Honda financing experience was very distasteful and is one of the primary reasons for inferior review scores for this dealership. Mr. Guess bloviated for at least a full minute over why I should have felt obligated to use the dealership offered financing. When I politely declined Mr. Guess did not know when to give it a rest and became aggressive and bellicose. He was obviously angry that I had refused to use the dealership in-house financing. I had to put him in his place and let him know that the financing I had brought with me would suffice. If you deal with Mr. Guess be sure to remind him that he is the sales person and you are the customer. He forgets that far too easily.

Mr. Mead was very aggressive, bordering on too aggressive (but nothing like Mr. Guess) when it came to the financing process also. It took approximately three hours to complete a simple process that should have happened in under one hour. I'm not certain if there was a deliberate time lag in the process. That's definitely what it felt like after a 2am alarm clock and a 5am grueling airport experience through one of the busiest airports in the nation, it definitely wore on me. Mr. Mead was happy to slander credit unions in general by stating that many of them had "early payment penalties" for paying off loans early. I stated that in my nearly 40 year experience of buying vehicles I had never heard of a credit union that charged an early payment penalty. To his credit, he processed my paperwork quickly after a prod from Mr. King (see above). Overall his part in this process was laborious, cumbersome, tiring and took waaaay too much time. My biggest concern is that he did not produce copies of my finance paperwork as promised to this date. It's inexcusable but I am still waiting for the final paperwork I signed.

I've never purchased a vehicle and not gotten the paperwork immediately afterward. I'm currently looking into alternate ways including an FTC complaint about this dealership to secure my paperwork.

Overall I was disappointed with this dealership. It seems possible given the way I was treated that they may be having trouble keeping the lights on. Especially given Mr. Guess' poor manner and lack of professional courtesy and deportment. They were great until I agreed to purchase the car. Then they dropped the ball pretty severely. Ok they dropped the ball horribly. The vehicle was cleaned up for me to drive and had developed a few extra noticeable full thickness paint scratches by the time it arrived ready for me at the front of the dealership. Mr. King ignored my comments about that.

Again, it was after the sale, right?

After taking the vehicle to my professional mechanic I found out that the vehicle had been vandalized by someone at Orr Honda prior to my receiving the vehicle at the dealership. My professional mechanic told me that the alignment was severely off. And as I mentioned previously in the review there were additional full thickness paint scratches to the front fender line area that were not on the vehicle when I test drove it.

This could have been a very good experience. I recommend looking elsewhere for a Honda dealership. In my opinion the Honda product is unmatched in quality and reliability, but in my experience, at least at Orr Honda of Paris you will only be happy until you commit to buy the car.

BEWARE WHAT MAY HAPPEN TO THE VEHICLE BETWEEN PURCHASE COMMITMENT AND ACTUALLY DRIVING THE CAR OFF THE ORR HONDA DEALERSHIP LOT.

STRONGLY RECOMMEND TO AVOID THIS DEALERSHIP.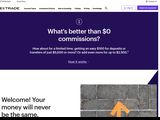 OptionsHouse
I've had a brokerage account with OptionsHouse.com for a few years.

The last trades I've done with them I found out that they OFTEN take the opposite side of the trade from their retail clients, betting against them if you will.

That means they have a very distinct CONFLICT OF INTEREST in your account which they can view and plan trades from against you.

OptionsHouse.com has also been providing me with generally slower trade executions and unfavorable trade executions.

I STRONGLY SUGGEST YOU AVOID THIS ONLINE BROKERAGE.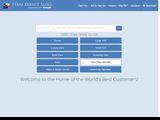 TexasDirectAuto
Tried to sell them my 2013 BMW Z4. Went to the dealership in Stafford, Texas to have the vehicle appraised.

I requested to be present when they appraised the vehicle. They ignored that request. I discovered them at my vehicle without my permission. It had been driven without my consent. The vehicle was damaged when they drove it.

The appraiser and his sidekick were rude to me when I asked what he was doing. The information that I wanted to be present at appraisal was on the top of his information. He was either incompetent or stupid.

To top it off they lowballed the appraisal on the vehicle. Never buy from or sell to TEXASDIRECTAUTO TEXAS DIRECT AUTO.

CarMax is a far superior company. CarMax offered me $2,000 more for my vehicle than Texas Direct Auto did. Yes. You read that right. Two Thousand Dollars.

STRONGLY RECOMMEND AVOIDING TEXASDIRECTAUTO DEALERSHIP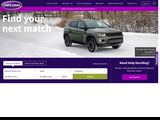 Cars.com
I drove over 600 miles to purchase a 2010 370Z roadster. I had negotiated a suitable price for the car. To their credit I believe that the mistake may have been an innocent one. However that didn't make a difference to me because I spent a whole day, gas and food money driving to purchase a misrepresented vehicle.

Stanley Ford did not offer to pay for my gas and time driving to purchase a falsely advertised vehicle. I arrived at the dealership to find that the dealership had mislabeled the vehicle as the Touring model when in fact the vehicle was the Base model with the sport package, a much different vehicle and a less expensive one. This is the second time I've tried to publish a review of my experience with this dealer on Cars.com.

The Touring version of this vehicle has power seats. The vehicle I drove did not. The Touring version of this car has drilled aluminum pedals, this vehicle did not. The Touring version of this car has net cargo pockets behind the seats, this vehicle did not. I've checked the specs on the 2010 Nissan 370Z roadster Touring model and the vehicle I saw was not that model. The salesman simply said that he was "sorry I drove 600 miles" to buy a vehicle that Stanley Ford of Sweetwater had incorrectly labeled as a 2010 Nissan 370Z Touring edition vehicle. Some courts of law call that "material misrepresentation" or "detrimental reliance" or FALSE ADVERTISING.

I STRONGLY SUGGEST AVOIDING THIS DEALER FOR THESE REASONS.

Above is the review I tried to get published on Cars.com for an honest, legitimate experience I had with Stanley Ford. Cars.com FAILED to print my honest review of Stanley Ford THREE times and to this date has not published my review.
Steve Has Earned
19

Votes
Steve Has Received
1

Thank You

"I thought it was just me but the service is awful!!"
Steve doesn't have any fans yet.
Steve isn't following anybody yet.
Similar Reviewers on Sitejabber
Their prices are reasonable, competitive, and negotiable. The staff is friendly, reliable and...