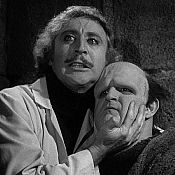 Frank E.
13

Reviews

18

Helpful Votes

1

Thank You
Experience: Business, Home & Garden, Shopping
Member since April 2018
Reviews

13

First to Review

8

Votes

18

Very Helpful

17

Funny

0

Fraud Buster

1

Great Find

0

Well Said

0

Thank Yous

1

Fans

0

Profile Views

228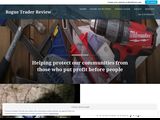 Rogue Trader Review
Rogue Trader Review is a website set up to allow customers to leave reviews on traders who have mistreated them, ripped them off or undertaken poor quality work without fixing it. We were ripped off like this recently when a roofer - Pat Donaghy Roofing, Castlemilk Drive, Glasgow - ran off with our money leaving us with a leaky roof, leaky gutters and damage to our building which left us with exposed brickwork. He has no website or web presence, so we were unable to write a review about him to warn others until we found Rogue Trader Review.

Unlike other review sites that depend upon a trader having a website or a web presence of some sort, Rogue Trader Review allows you to submit your reviews (with evidence of work done, communications etc) and have them published without a website address. It gives a bit more power back to people in a culture of traders who are just out to grab as much of your money as possible.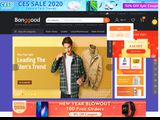 Banggood
This is possibly one of the worse online sellers I have come across and
I've only now discovered that they have 1 star ratings on other review
sites.

I ordered a replacement part for a Bosch tool according
to the description on the Banggood website. The part that arrived was
half the width of the original that was fitted to the tool. I contacted
them using their frustrating contacts page and went through the
Rigmarole of having to send them photos and measurements of the item.
After several emails they said they'd sent the correct part and this
meant I couldn't return it for a refund or have a replacement. The item
was not a direct replacement for the original part, but yet they washed
their hands of the matter.

Banggood are clearly a chinese company selling cheap chinese items. Customer service is appalling. Order No: 55185191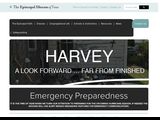 Episcopal
Thank you to the Episcopal Church in Texas for adopting the Human Rights screening which bans the church from receiving profits from businesses connected to Israel, Israeli war crimes and stops contributing to the Israeli economy. When much of the world is colluding with Israel, in deeds or by silence, the Episcopal Church has taken a stand, recognising the value of human life and in doing so are being true to their Christian values. Fantastic.

See the article on "The Electronic Intifada".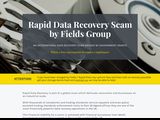 Rapid Data Recovery
This is an informative website that both offers a data recovery service and warns the public about the dangers of the Fields Group of companies who allegedly attract customers in who need data recovery services using free diagnostics. Once the 'free' diagnostics are done, many report being ripped off by them (rapid data dot net).

This website is a helpful source of information to helpp protect your data and your wallet.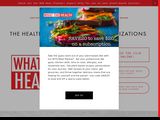 WHAT THE HEALTH
This is an insightful film documentary on the extreme health hazards of the staple ingredients of western food: dairy, meat, grains and sugar. It seems that the corporations that produce these foods are in league with the big health charities that purport to give advice on diabetes, heart disease, cancer etc. What they're actually doing is suggesting diets, for example, containing the foods known to cause these serious health conditions in the first place. Why? Well, why else? They receive 'donations' from the corporations that produce the health-destroying foods.

An insight into how the love of money drives people to compromise their principles until they no longer possess any.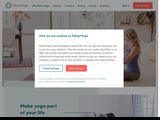 Ekhart Yoga
I was ripped off by one of Ekhart Yoga's teachers (LC of Sussex, UK), who took full course fees from me when I was disabled and attempting to improve my health with yoga. I ended up too ill to continue the course after the first day and LC suggested I just 'come along and watch'. A bit like going to the swimming pool to learn to swim by sitting by the edge of the pool to watch the other swimmers. She refused to refund me. If you can imagine being in the position to teach yoga and present yourself as 'spiritual' ask yourself how spiritual you really are if you could withold money from a person who was too ill to work. Ekhart yoga continue to defend this teacher's behaviour, so it should also give an insight into the standards by which they too operate.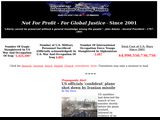 Informationclearinghouse.info
I discovered this site recently and it's part of my daily news feed now. Straight-talking analysis of the evils being done by the Empire (US-UK-Israel-Saudi alliance essentially).

If you have any conscience or moral intelligence left, give this site a look.

Watch the youtube video posted on the webiste entitled "Let Your Life Be a Friction to Stop the Machine". It's an excellent commentary on the real USA, and by extension the kind of hubris exercised by its allies in Europe and the Middle East.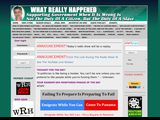 What Really Happened
A great resource of information on some of the truth in this world that the powers that be want to conceal. Well worth a visit.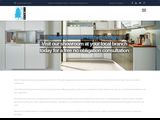 MGM Timber
I've bought materials from MGM for several years and started using another timber merchant closer to home. The other timber merchant turned out to be frustrating to use and time-wasting, so I've started going back to MGM even though it's a little more expensive and a little further away.

I haven't had a problem with MGM. No problems with staff attitudes, stock or quality.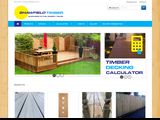 Shawfield Timber
I've used this place a lot over the last couple of years and we were due to buy £1500 worth of flooring and a few hundred pounds more in fencing from them, until the most recent order.

The problem is ordering from them online. You place your order, pay for it and when you get to the merchant you still have to wait around until one of the guys is free to put your order together. I've waited half an hour or longer on occasion just for the guy to go get the wood.

But the worst problem is getting there and they don't have what they said they had showing 'in stock' online. I ended up chasing them for a few days for a refund for something I'd paid for that they didn't have. Waited several days for a phonecall to tell me when it came in. No phonecall and three emails to get my money back, with a curt reply to the last email to the manager and no apology.

There isn't a shortage of wood merchants around so I've decided not to go back and would rather buy my timber and flooring from a more reliable supplier a bit further away but who is much more straighforward to deal with.
Tip for consumers: ordering online won't save you time, won't guarantee the stock is available and you can expect the same waiting time as if you'd ordered over the counter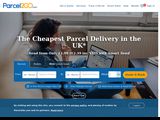 Parcel2Go.com
I've found Parcel2go generally very good as a service. Tracking information is adequate and the booking process straightforward. I've used it for a few years now and would recommend it.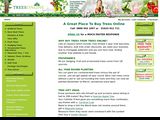 Trees Online
Trees-online also operates as Internet Consultancy and Management Ltd, Sycamore Drive in Chesterfield. We bought plants from them based on their advertised guarantee at the time. The plants died within a month and we were asked to send photographs. The owner replied by saying his 'tree expert' had said they might not be dead and that we should wait a year before they would give us replacements. We examined the plants and they were definitely dead above and below ground. A year later and the plants we transferred into pots were still as dead as the ones in the ground.

The owner spent months harassing us via review sites because we left a negative review. He made every excuse to try to blame us for his plants dying instead of honouring his warranty. He's even left comments over a year after ordering claiming it was our fault because we dug the plants up. They were already dead!

Avoid this business like the plague. There are plenty of other businesses out there who will actually honour their guarantee.
Tip for consumers: I would caution anyone against buying from this site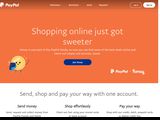 PayPal
Ebay owns Paypal. That's the first point. I bought an item on Ebay with a final order total of £582. By the time it came to pay for the item the total was £601. I made a complaint to them and was given the runaround and a lot of terms and conditions waffle about currency exchange rates etc. Ebay gives you a total amount and Paypal gives you another total that is higher based on a lower exchange rate. Complain to Ebay and they say it's Paypal's fault. Complain to Paypal and they say contact Ebay. Both companies are owned by the same money-grabbers.
Frank Has Earned
18

Votes
Frank Has Received
1

Thank You
Frank doesn't have any fans yet.
Frank isn't following anybody yet.