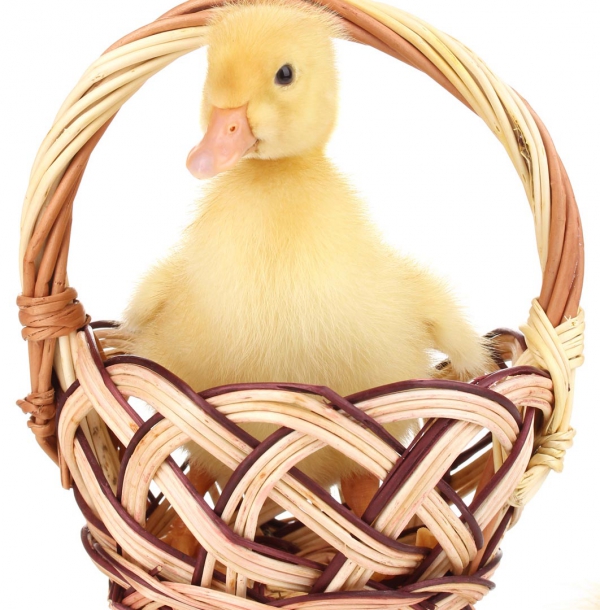 s s.
14

Reviews

25

Helpful Votes

0

Thank Yous
Experience: Relationships, Jobs, Travel
Member since December 2015
Reviews

14

First to Review

5

Votes

25

Very Helpful

25

Funny

0

Fraud Buster

0

Great Find

0

Well Said

0

Thank Yous

0

Fans

1

Profile Views

541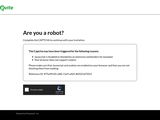 Evite
Found this info on my credit karma website:

'In may 2019, evite's database was allegedly breached - the exposed data included in archives that dated back to 2013. Breached info could include usernames, passwords, phone numbers, and email addresses. Even if you don't use your evite account now, it's important to protect any info that was possibly exposed.'
It goes on to say that breached info includes date of births, email addresses, genders, phone numbers,and physical addresses.
Rn.org
Obtained this info on my credit karma site!

'In april 2018 rn.org's database was allegedly breached. Even if you don't use you rn.org account anymore, it's important to protect any info that was exposed,email address and password'

Rn.org has never notified me yet and this was over a year ago!!!!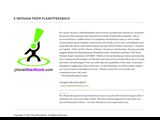 planetfeedback
This a review website now not operating but you can still log onto it to get a message that states they are 'on hiatus' for the time being. I found this info on my credit karma account.

'In january 2017, planetfeedback's database was allegedly breached. Even if you don't use your planetfeedback account anymore, it's important to protect any info that was exposed: email address and passwords.'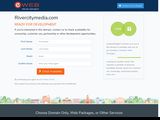 Rivercitymedia
While perusing my credit karma account the other day, I found this info related to me and I quote:

'In 2017, river city media spam list's database was allegedly breached. Even if you don't use your river city media spam list account anymore, it's important to protect any info that was exposed.'

It also went on to say that possible exposures involved email address, ip addresses, names and physical addresses.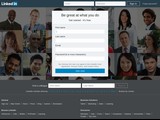 LinkedIn
Fond out this company had a breach June 2012. I was never notified as I should have been! Found out this info on credit karma website. I cannot post photo of this as my email address and partial password is shown, however, I will rewrite word for word what is states:

'In 2012, more than 6.5 million linkedin user passwords were breached an posted onto an online crime forum - but that was just he tip of the iceberg. Four years later, linkedin discovered more than 117 million email and password combinations from that breach on the dark web. Even if you don't use your linkedin account anymore, it's important to take steps to protect the info that was exposed.'

These sites need to be financially penalized as this is a atrocity. When will these pathetic companies learn????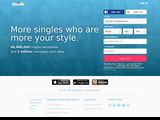 Zoosk
Looking at my credit karma account one day, I saw a link to check to see if you had any breaches with your email, passwords, etc. on the dark web!
Lo and behold is a Zoosk Breach listed January 2011! I knew this was a questionable site from years ago!
Because of the issue of my email address and partial past password listed, I cannot post a photo of the article but I will enter the information word for word for you all to read:

"this breach is a bit of a mystery. In 2016 a hacker was selling a database with info from 57 million people on the dark web. The hacker claimed the info was from the dating site Zoosk- but Zoosk denies it. No one has been able to verify where exactly the info is from, it's clear that most of it is genuine. So whether or not you have a zoosk account, you'll want to take steps to protect any info that was found in this breach.'

See, I told you to stay away from this site (that was not a mature thing to say, lol) However you have been warned!
"Unresponsive"
12/11/15
• Previous review
I found it very difficult in the 3 months that I belonged to this site to get a response from men I sent messages to. Only 1 percent of my messages were returned. No, I am not hard on the eyes! When I attempted to address this in my profile, it was not approved for posting by their committee.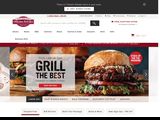 OmahaSteaks
I bought a small omaha steak box for myself around Christmas time. It was so-so, so I decided not to buy again from them and every email they sent me, I unsubscribed. Said it would take 10 days, wrote to customer service, said give it 10 days.......well, 10 days never ends and I have even told them to cease and desist and they STILL continue to hound me. Many times more than once a day. Henceforth this negative review AND I will contact the BBB. I won't get mad, I'll get even!!! 34 emails and they still do not get the message, well now you have a bad review and a complaint with the BBB, backatcha!
I HAVE ATTEMPTED 3 TIMES TO UPLOAD LIST OF EMAILS FROM THEM AND IT WAS TOO BIG FOR THIS SITE EVEN AFTER CROPPING, WHAT DOES THAT TELL YOU!!!! HARRASSMENT.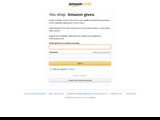 Amazon smile
I ordered 4 products on 9/30/2018 from amazonsmile.com, checked the order today and it has not even SHIPPED yet!!!! WTH Today is 10/8/2018!!!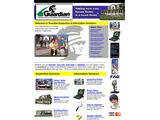 Guardian Inspection & Information Services
Live chat is supposed to be available from 9am eastern time m-f, no one available, then attempt again and link is not responsive. Do you want to do business with a non-responsive company? HTTN! Then call the 800 number and get a broken recording that automatically hangs up on you as it is malfunctioning. I am paying for this service and have an appt today but can get no proof that I have the insurance. If they cant handle calls or chats, how in the heck can they handle your claims?????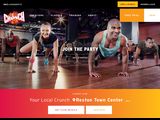 Crunch Fitness
12/12/17
• Updated review
After contacting the BBB, I received 2 t-shirts in the mail from Crunch Fitness and I really appreciate that!
"Promises, promises!"
12/12/17
• Previous review
I was a member of crunch fitness in long beach, ca. I paid my start-up fee and my monthly membership fees, along with a yearly fee of 49.95 just recently and also recently closed my month-to-month membership. I still have yet to receive my t-shirt that was promised to me by JImmy when I signed up for this club. When do I get my t-shirt???? I have asked repeatedly only to be ignored or told they will come in soon or "I don't know when they will come in", line used most frequently. My advice, if you choose to sign up here, tell them you will sign the contract when the t-shirts are available and I'll bet they will change their deceptive practices!
While I am on this topic I wish to recognize the kind people who gave great service at this club: Gary the janitor and Stephanie the desk personnel.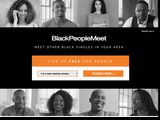 BlackPeopleMeet
My update is that the BBB could not settle this issue so I wrote to the DOJ of my home state via their website and waited several months and received nothing but a patronizing email when I specifically wanted answers as to why this withholding of my credit card info cannot be rectified since I am no longer a customer.
"Strong potential for credit card theft"
8/28/17
• Previous review
I have attempted to have this website remove my credit card info for a few months now and they refuse. Any reasonable and prudent person, and even the consumer groups recommend that you do not store any credit card info online and you should have the right to have it removed if you are no longer a customer! I had written to the BBB and to peoplemedia.com to no avail!!!
This website is part of the Peoplemedia.com network so please research the parent company when utilizing dating websites and BUYER BEWARE THEY HOLD YOUR CREDIT CARD INFO HOSTAGE FOR NO SENSIBLE REASON!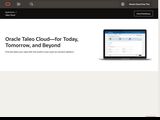 Taleo.net
If you ever fill out an application for healthcare employment and they utilize taleo for their application process, please avoid this IF you do not see, under 'account options' a blue link that allows you to inactivate profile. Otherwise, your personal info including your contact info and SOCIAL SECURITY number are at risk for hackers. I am glad that I utilized a fake social security number as I was taught never to give your social unless you have an offer! Please be wary of what info you give with taleo.net on healthcare employment sites.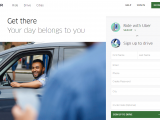 Uber
My granddaughter and I ordered an uber from santa monica beach pier . Three drivers cancelled and I was charged for the third one with them stating that the driver waited over 2 minutes for me. I was at the pickup point long before I ever contacted this driver. He evidently left and charged me with a cancellation fee and I followed the rules. Uber has shown to a very shadowy company from the get go. From now on, I will be a customer of Lyft! I have disputed this with the BBB, no response from uber so now I am making you aware.
Vitacost.com
I have had problems with delivery of items from vitacost when they utilized OnTrac, Fedex, or USPS, however, they have ALWAYS fixed the situation. One time of the many times that I have ordered, some merchandise was inadvertantly damaged and they made good out of it for me! In my opinion, this is an honest and customer service oriented business and I highly recommend you all give it a try!
s hasn't received any thanks yous.
s Has
1

Fan
s is Following
1

User
Similar Reviewers on Sitejabber
For years my ex and I have tried to unlink our accounts and we went through the "Help" and did...