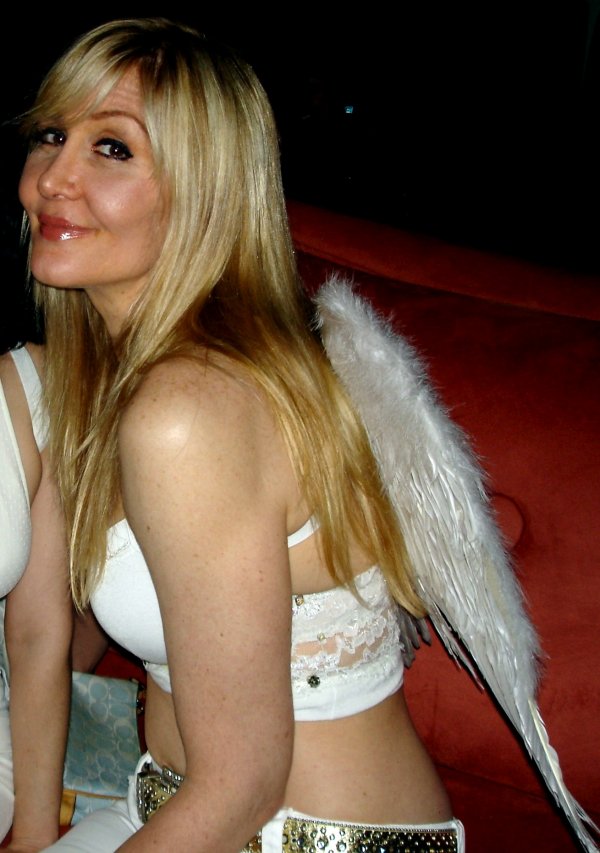 SpecialK K.
10

Reviews

57

Helpful Votes

0

Thank Yous
Experience: Society, Clothing & Fashion, Health
Member since October 2010
Reviews

10

First to Review

6

Votes

57

Very Helpful

54

Funny

0

Fraud Buster

0

Great Find

0

Well Said

3

Thank Yous

0

Fans

8

Profile Views

1,792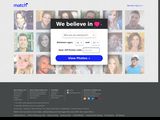 Match.com
Bad, bad business ethics, Match.com. Shame on you.

Six months ago, I signed up for 6 months for $119.94. I followed all the rules and regulations requested for qualifying for the additional 6-month guarantee when my first 6 months ran out.

They DID NOT send me an email (like they said in a phone conversation I had with them on 9/13/17) with a questionnaire I had to fill out to fulfill the 6-month guarantee. What they did do, however, was charge my credit card for ANOTHER $119.94 for an additional 6 months WITHOUT letting me know and without my consent.

I filed a dispute with my credit card company AND I contacted Match.com chat line and explained everything, where I was reassured that I would certainly receive my 6-month extension AND also be credited the $119.94 back to my credit card. Here is the chat transcript:

Chat By Chat (Corina D.) (09/11/2017 01:38 PM)
[01:31:53 PM]Hi, my name is Corina D.. Please give me a moment to review your account and I'll be right with you.
[01:32:09 PM]fancyfootwork3399@gmail.com: Okay.
[01:34:44 PM]Corina D.: Im sorry about the problem you had with your account today. Rest assured all has been taken care of.
[01:35:09 PM]fancyfootwork3399@gmail.com: Okay, thank you, but I still need you to hold to your promise of the 6-month guarantee.
[01:35:32 PM]Corina D.: Sure.
[01:35:40 PM]Corina D.: It's already credited.
[01:35:46 PM]fancyfootwork3399@gmail.com: So, I should be issued another 6 months for free according to your contract with me when I signed up. If I held up my end of the deal, which I did, I was promised another 6 months no charge.
[01:36:02 PM]Corina D.: Your current subscription is paid through 03/08/2018.
[01:36:14 PM]fancyfootwork3399@gmail.com: Okay, thank you. Would you please send me an email confirming all of this? fancyfootwork3399@gmail.com. Thank you.

The next day I went to sign into my account and found I was blocked in red saying that my account has been blocked and that I should check my email inbox for notification from you for more information. There was no such email in my inbox.

I called today to talk to someone at Match.com and they said because I filed a dispute with my credit card company that I was disqualified from my account and that if I wanted to continue, I would have to start all over again with a new account, new profile, new pictures and pay another $119.94 and THEN THE REPRESENTATIVE HUNG UP ON ME!

Wow. This is one dating site that I will never have anything to do with again, nor with I ever recommend it any any of my friends or clients.

Shame, shame, shame on you Match.com.

Maybe it's a blessing in disguise that I was shown your true colors.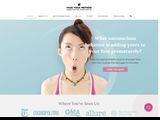 Face Yoga Method
I purchased the Face Yoga Method for $129.00 on 4/9/17 and tried to watch the streaming online videos (they only have an online service, not real videos that they send in the mail) on four (4) different computers (MacBook Pro, iPad, iPhone, and my HP desktop) and the videos would not play. I contacted customer service and asked for a FULL refund of my money over a month ago, and the only response I have gotten is from a "Silvina Martínez" asking me to please retry the videos and that she has refunded my money, but this IS A LIE because there is no refund for $129.00 back to my credit card after many, many attempts to get my refund as promised in their money-back guarantee when I signed up for their product. There are no legitimate reviews for www.FaceYogaMethod.com or Face Yoga Method online and I find that highly suspicious. When I tried to post a comment about this on their Facebook page, they deleted it. DON'T GET HOOKED INTO THIS SCAM!
Face Yoga Method attempted to help this customer through the Sitejabber Resolution Center, but the customer did not respond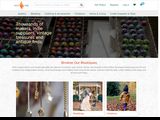 ArtFire
Ordered a pair of earrings from Art Fire, wore them once, they broke (not my fault), wrote to them, they didn't respond for awhile, then they said send them back, I did (AND paid for the return postage), never heard from them again even after a gazillion emails, wrote them AGAIN, asked for a refund or a replacement pair of my choice, felt they were flaky and sort of scammy from their very first email communication (apologizing for not getting back to me saying they were so busy they had over 600 orders .... yeah right). Sooooo should have checked this site before buying from the cuz I see others have had the same experience. I have had such good luck with online purchasing, up until now 100% of my purchases have been wonderful, very accommodating sellers, friendly, communicative and willing to preserve their relationship with their customers. Not so with Art Fire. Stay away.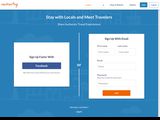 Couchsurfing.org
I heard about couch surfing as an alternative to staying in hotels about a year ago via a few friends who have tried it and have had some great experiences. I have not tried it myself YET as I am chained to my desk right now working on multiple projects that don't allow my body to enjoy the rambling gypsy life my imagination has concocted for me, BUT I would love to try it, even if only to San Diego or San Francisco (which are close to Los Angeles, where I live). It is a wonderfully organized and maintained site with feedback from the "stayers" as well as "stayees" that could really make a believer out of even the most synical, and I dig the site so much, I thought it would be worth putting up and letting you all take a gander at it yourselves. Here are some cool stats about the whole "couch surfing" craze:

CouchSurfers 2,249,718
Successful Surf or Host Experiences 2,514,459
Friendships Created 2,607,269
Positive Experiences 4,169,459
Countries Represented 237
Cities Represented 78,818

Let me know if any of you try it and what you thought. Yay to new ideas and adventures!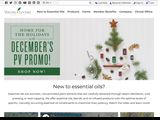 YoungLiving
If you don't know about this site yet, you should, if you are at all into healthy living and things good for your body. Their products are unsurpassed. I order every month from them and I have researched their competitors. Gary Young really is in a league above the rest in terms of his commitment to quality and consistency to excellence. I use these oils on a daily basis and I also take the multivitamins for women called "Hers" - yes, men, they have some for you as well called "His" - lol. TIP: If you become a distributor you can get a hefty discount on your own product and you don't have to sell to anyone else. You can email me if you would like and I will explain how to do that. These essential oils smell heavenly, work wonders AND are hard to live without once you start using them. Their quality speaks for itself.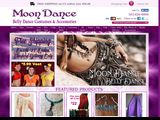 Moondance
This site is pretty cool. I have ordered twice from here and the quality has been pretty good. They are very clear about their policies. They say it takes 2 weeks to get your order or more and they are right. Their shipping costs seem high to me. They are in Washington and I am in California and I thought for the weight of what they shipped to me their shipping fee was pretty high, but I loved what I got and wear them all the time. They have an actual phone number you can call and the lady who helped me really bent over backwards for me and was super nice. I was looking for something specific and she actually trotted down to the main warehouse to see if they had what I was looking for me, took a picture of it and emailed it to me personally before she put it up on the website. The website is a bit cumbersome to navigate, but they do have some pretty good specials and the clothes are pretty good quality. Hope this helps! ;)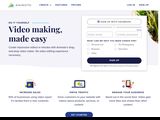 Animoto
I love this site. Forget the old-fashioned way of making vision boards out of magazine cut outs, glue, and poster board. Just download the pics you like from the internet, load 'em up into animoto (the basic version is free ... the more advanced version is still only $30 per year), create your own video and set it to music. Walla! You have your own "vision board" video and you can make as many of them as you like. I think it is great fun and I watch my animoto vids every night before I go to sleep so I can float away into the world of my dreams with visions of my future floating in front of me. Jack Canfield and The Secret people would be proud. ;)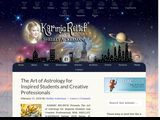 Karmic Relief
I have this site stored under my frequently-used bookmarks because: a) it is ubber cool. b) it is ubber fun. c) pretty darn accurate for a free astrology reading. d) you can know more about your friends and loved ones w/o having to ever ask them. TIP: Don't put your email address in because you don't have to. You can still get the free astro reading w/o it and you won't get any annoying emails. TIP #2: You don't have to put the time in that the person was born. You just won't know their rising sign, but that's okay, cuz the rest of the chart is enough info to fill you in on the basics of their personality. All you need is their birthdate and birth city, state. Have fun!!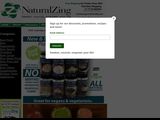 Natural Zing
I am into super foods and super healthy food and I have ordered many, many times from this site. Their quality is superb and their prices are very competitive. Good value for the quality. Yay! Also, as a tip, they don't advertise this on their site, but if you order over $125 in a single order they will give you free shipping. Actually, they will reimburse you for the shipping after you pay it. You have to ask for it though, so if you do order from them put it in the notes at the bottom of the order and say that Maria gave the okay free shipping on orders over $125. Great site, great quality, and great people. Know what they are talking about in the raw food business and health food business in general.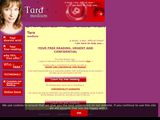 Tara Medium
Thank God for sitejabber.com. Saved me lots of wasted $$'s and heartache. I had my suspicions about www.Tara-Medium.com even before I goggled "it" and I am calling it and "it" because I really don't believe there really is a person named "Tara" and that it is, indeed, a scam and then I find out the company is located in Hong Kong. Thank you all for all your feedback and my heart goes out to those who actually did pay money and never got it back. If anyone knows how to aid in the shutting down of this site, please feel free to post it or send me a message cuz I would be happy to sign a petition or something. I can't give a testimonial cuz I didn't pay any money to "it" but I sure can do my best to get this site taken down if I knew what to do. Anyway, if you are reading this DON'T GIVE ANY $$'s TO WWW.TARA-MEDIUM.COM and DON'T GIVE ANY OF YOUR BANK INFO OUT!!
SpecialK Has Earned
57

Votes
SpecialK hasn't received any thanks yous.
SpecialK Has
8

Fans
SpecialK is Following
2

Users
Similar Reviewers on Sitejabber