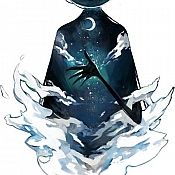 Sotch"Inky" I.
12

Reviews

22

Helpful Votes

0

Thank Yous
Experience: Society, Hobbies & Interests, Art & Design
Member since October 2018
Reviews

12

First to Review

9

Votes

22

Very Helpful

22

Funny

0

Fraud Buster

0

Great Find

0

Well Said

0

Thank Yous

0

Fans

0

Profile Views

254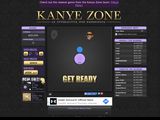 Kanye Zone
The idea of the game is to destroy the floating Kanye heads before they get into the zone. Has the Don't Let Me Into My Zone song playing in the background. A second to this game is Pitbull Party.
Tip for consumers: Best to have working keyboard.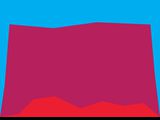 Fallingfalling
This website plays a Shepard's tone to make you feel like your falling. With your eyes open it kinda just makes me feel sick, but with eyes closed it actually feels abit like your falling.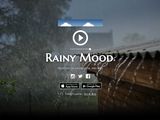 Rainy Mood
Literally a website that plays the sound of rain and storm. If you want something to relax, sleep or just listen to then this website is pretty good. It's pretty good quality sound.
Tip for consumers: If you want more sounds then just rain, there's always ambient mixer. Pointer Pointer
Basically wherever you stop your cursor this website will find a picture of someone, pointing to your cursor. If your bored then this would be ok to try out, there has to be a loophole somewhere. Maybe you could try finding it.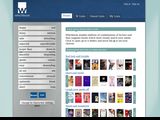 Whichbook
This website helps you find books according to your tastes. On the left side they have dials where you can select exactly how much of something you want in your book. If you want it to be all happy, slide the dial all the way to happy and so on. Along with the mood of the book, you can also choose some parts of the story to find the perfect book to read.

They also have lists that have many books in them if you don't want to go through the hassle of specifics.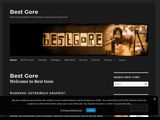 Miscopy
This site is basically the crappy version of BestGore. The videos are low quality and the site isn't as well put together as BestGore.
More like a backup site for BestGore users if BestGore shuts down suddenly.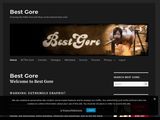 Best Gore
The design of this website is pretty neat. They have a tab for people to click if that person by accident stumbles upon the website or if they are young (Up to the person if they click it though.) It then goes to the list of gory things you can look at. Mind you, this website is full of REAL gore. Yes there is a very small amount of animated gore and pictures but the most of this is REAL people dying or being injured. Not for the faint of heart.

If you are into gory things and like watching it though... There is this link that comes up alot, saying you need to click it as it's a cookie for the website. Can't close it and you have to click ok, but IT SENDS YOU RIGHT BACK TO THE START OF THE PAGE! Plus the adds on here are pornographic... Yikes.

Overall if you are into gore and don't mind the minor annoyances this site is pretty ok. There's always Miscopy if you want another site like this.
Tip for consumers: If you carefully scroll down, you can avoid the porny adds...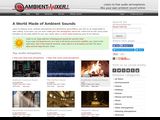 Ambientmixer
You can make any sort of soundscape with the sounds given and you can post them publicly for other people to listen to. The only problem is that if you want to keep the soundscape for yourself you have to buy it.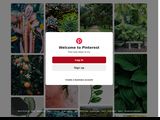 Pinterest
I joined Pinterest about a year ago and i think it's pretty cool! You can have as many folders you want and save whatever you like! I use it to manage ideas and stuff i might use later.
Tip for consumers: If your worried about the original creator, you can always backsearch the original content!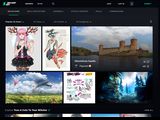 DeviantArt
DeviantArt is full of wonderful art (like the picture listed), and stories. There are alot of groups you can join and alot of chats you can talk on. You can sell art and join competitions when they are on.

Aside from this... If you fall down the rabbit hole then you will get lost in the dirty, messed up side of this website. Not to say that other websites don't have a dark side, Deviantart's dark side is way more toxic than the normal.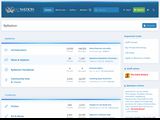 RpNation
I have been on RpNation for a while and it is wonderful! Everyone is very nice, and you can participate in 1 on 1 rp or in group rp! Before you can private message you have to post at least 10 messages on the site, which is quite easy. Quite enjoyable but if your looking for ERP then this site is not good for you.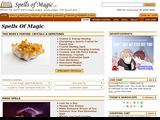 SpellsOfMagic
This website is in complete and utter mayhem. They gag anyone who is said to believe in 'Fluff Magic', anyone who puts advice that they think is incorrect (even if it is right) and anyone who uses all caps and abreviations. There is no way to be ungagged and the site is just feels like anything you think is right is wrong and the moderators know everything. I find it funny how they ban all of the above when especially so called 'Fluff Magic' when some things that go under fluff magic are real! makes it seem like this website's moderators are abit egotistic. Another thing if have found is that when you ask a question on the forums they assume you don't know ANYTHING about the subject you are talking about and go on about something that you weren't even asking about, making it sometimes impossible to get the answer you are looking for. And when they don't like the topic or think it's just a bunch of baloney they just lock the whole post so no one can answer back!

Other than the above, they have alot of stuff to buy which is pretty neat, and alot of spells and articles that are very useful. Some spells and articles are quite easy to tell the difference if they are real or not.

I suggest going somewhere else for help and information, especially if you are new to magic.
Tip for consumers: Avoid at all costs. There are way better ways to learn magick like books, and other websites or asking real witches that you know in person. Use a primary sorce. Not this secondary piece of crap.
Sotch Has Earned
22

Votes
Sotch hasn't received any thanks yous.
Sotch doesn't have any fans yet.
Sotch isn't following anybody yet.
Similar Reviewers on Sitejabber
perfect for me...................... best services ever............. I love...