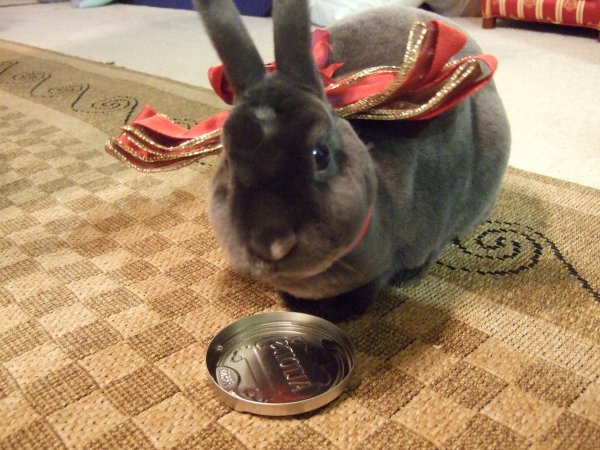 s"Carrotyzen" l.
9

Reviews

35

Helpful Votes

0

Thank Yous
Experience: Clothing & Fashion, Shopping, Travel
Member since October 2011
Reviews

9

First to Review

3

Votes

35

Very Helpful

34

Funny

0

Fraud Buster

0

Great Find

0

Well Said

1

Thank Yous

0

Fans

0

Profile Views

1,235
About Me
I like to be treated fairly, and love the idea of having sites like these to help consumers push for better treatment from the retailers.
How I Can Help
I am detail-oriented, so if I have shopped there, you can ask me...
Interests
Reading, writing, beautiful things and fragrances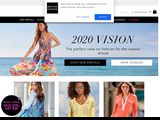 BostonProper
I have shopped off and on on Bostonproper.com for a few years now. They have a very unique selection of fashion. The general feel when you look at the catalogue, with their more mature models, is that it is for 'stepford wives' or 'Beverly Hills housewives', we are talking a lot of exotic prints, inappropriate amount of cleavage, tight-fitting tops etc. It is definitely for 'ladies who lunch', because you would be hard pressed to find anything that is office appropriate in there. A lot of the styles would not look out of place on a 20 year old going clubbing, but would look a bit strange on a 40 year old, like they are trying too hard to look young. Unfortunately, with their pricing and models, I think that is the age group they are targeting.

That said, for a younger clientale, they sometimes have really cute outfits and stylish clothes and their quality and cutting are generally good. The clothes are well made and don't fall apart after a few washes. Once in a while there are inconsistencies in the sizing, but overall they fit fabulously.

They are however more pricey than the regular clothing shops and they seldom have sales and also their shipping charges are extortionate, they start off at $6.95 for purchases up to $25, which is ridiculous, because if you look at how much they charge for their clothes, nobody's shopping cart will be in that category. So if you buy just a couple of stuff, your shipping charges can very easily reach $17-18, which is outrageous given how light the clothes usually are. And if you need to return the items, that is another $7 taken out of your account! With the premium they charge on their clothes, I think it is really outrageous to gouge you on the shipping as well! And that is just for standard ground shipping. My clothes usually take up to 2 weeks to arrive.

Overall I do like a lot of their designs, but would only buy during sales or if something just it a 'must have' for a special occasion, guess I am not in the income level of their targeted clientale haha.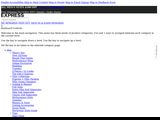 Express
I stopped shopping in Express a few years ago when I felt like the quality of their clothes were going down. But I started again these past few months when my friend recommended their pants. I bought some online and unfortunately when they arrived, they sent me the wrong size for one of the pants. I went to their actual retail store to return it because i didn't want to pay return shipping and was told that I couldn't return it there because the SKU (?) tag didn't fit the one in the shipping slip. So I was told to call their customer service number instead, and the lady at the store told me that it seemed to be happening quite a bit recently, wrong sizes being shipped out etc.

Anyhoo, I called them and the customer service lady was really friendly and helpful and immediately sent out the right size for me with free shipping and gave me a label for free return. I liked that I didn't have to wait till I shipped the wrong sized pants back and wait for them to acknowledge receiving it before I got my right size, this is how customer service should work. Nothing is perfect and I understand that shipping staff make mistakes too, but it is how the company deals with the problem that determines how successful they are in retaining their customers. Unlike the Ideeli site that I was shopping at, it made a huge contrast!

Clothes-wise now, the pants and top I received were much better quality than what they were 6-7 years ago when I last shopped there and their cutting was much better with the sizes very standardized, which helps, because no one wants to buy and return, buy and return....wastes time and money. I used to buy most of my pants from Victoria's Secret, but because their sizes are so inconsistent and their cotton pants can shrink a full size after a few washes, I am sticking to Express Pants from now on! Way to go Express for improving everything!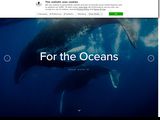 Sea Shepherd
It is easy to sit in a sofa and say you support animals etc. But it takes a lot of courage and hardwork to do what these guys do. They actually go out there in the freezing wet oceans to try and save marine lives. Now these are the real heroes. If you have seen 'Whale Wars' on Discovery channel, this is them. They risk life and limb to save those sea creatures that other people are killing senselessly.

I know they seem a bit aggressive at times, but they have to be, when the friendly sea creatures are helplessly being slaughtered, you need someone who can be fight for them and stand up against the big cooperations or countries. (Just watch 'The Cove' and see if it doesn't make your blood boil.)

You can check out their financials and donation-worthiness at www.charitynavigator.org, a completely fair and unbiased website for charities.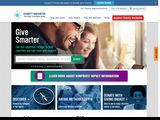 Charity Navigator
This is a wonderful website for those of us who want to donate but yet are afraid that our money will be misused or scammed by greedy or fake charity organizations. They give star ratings to show you how donate-worthy the charity is. And they have reviews by actual donors too to show you what they think.

I found this website 4-5 years ago and have been using it ever since. They started from simple but thorough investigations of Charities to help and tips for people who would like to donate in a crisis.

I particularly like that they list a company's financials and what they expenses are etc. The premise being that a charity who spends most of the money in 'adminstrative expenses', will not have enough to really make an impact in helping the people most in need, as the donated money is not reaching them.

Most importantly (to me at least), they list how much the Founder or CEO of a charity makes. I am sorry, but if your CEO is compensated $300k to a million plus dollars a year, I am not donating to your charity, no matter how depressing you make your commercials. In this economy, if I am donating, I want to make sure that my money is actually helping the people or animals in need, and not to help pay for a CEO's down payment on a porche.

Also, I really like that they show if a certain charity will give you the opt-out or opt-in option for privacy or if they have no such privacy protections for their donors at all. I have been spammed a lot in the past and with identity theft so rampant nowadays, I feel better knowing if a certain charity provides privacy protection to my personal info or not. At least it helps in my decision making.

Give the site a try, you will be surprised at how many worthy or unworthy (but famous) charities there are out there!
Amazon
I love Amazon.com. I have been buying from them for the past 10 years and have not have much problems. Sure, once in a blue moon I get a wrong item, but I think it was only like twice in 10 years, still a very good record! I love that they have a lot of variety and other buyers to buy it from. From books to lotion, almost anything you can think of. But the best part for me is that if I ever want a good product review, I can just go on Amazon, search if they have it, and then read the reviews of other users. It has saved me many times from making the wrong decision!

Buying from the individual sellers can be more tricky, not all of them ship as fast and you don't get the free shipping plus they make more mistakes in shipments than Amazon do. It is especially a problem when you are ordering multiples of the same item. Sometimes the sellers charge you the shipping fee per item. Meaning $4.99 per hand lotion, but if you buy 2 bottles, they will charge you $4.99 x 2, which then adds up to be a lot. Sometimes the shipping can negate any savings that you will get and it may be better to buy from other sites.

But I like the fact that Amazon will refund your money eventhough the seller ignores you after you have returned the wrong or defective item, as long as you have proof of delivery or some kind of delivery confirmation of course. Plus, even the sellers have ratings like ebay, so they make more effort to offer better customer service to avoid getting dinged on ratings.

Overall a great site!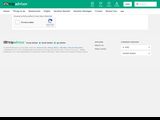 TripAdvisor
I started using tripadvisor seriously when I was planning for a trip to Italy and I found it absolutely invaluable!! Because of the advise and reviews from other fellow travellers, I was able to find out how the weather would be like, what to wear, where to be careful of pickpockets and even the brands of handbags to get that has safety latches etc! The site also saved me a lot of money because it has 'vacation rentals' category listed on the side. So you don't have to stay in expensive hotels. We ended up renting from two different landlords at different cities and saving a lot of money not just in the accomodation, (because we were able to rent good but cheap apartments), we saved money by doing our own cooking, saved luggage space because we have washer and dryer in the apartment (no need to bring too many clothes) etc. Best of all, we got to live like real locals because the apartments were not in a very touristy area. Of course there are also apartments for people who would like to stay right in the middle of tourist central, but the beauty of the site is such that you have all the choices before you and enough reviews to help you make an informed decision.

Also, in their travel blog section, you get to learn about lesser known places that are not in travel guides. Like for instance we found out that if you email a certain office in Vatican City, you can book a tour to see the tomb of St. Peters right under the Basilica!

I will be sticking to TripAdvisor for all my travel planning from now on!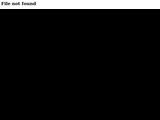 Victoria's Secret
I have been shopping at VS for years, they have beautiful beautiful lingerie and selections, but starting from the a few years ago, I noticed their quality going down, whether it is the lingerie or the clothes. The bras got more expensive, but yet the fit is getting worse, in the sense that the wires are starting to 'dig in' on the sides because they are usually shorter than the entire cup length....feels like they are skimping on wire lengths etc to save on material costs. Same thing with their Angel's underwear, I used to love love love their supersoft Angel panties, but recently, the new ones coming out have skinnier and skinner crotch panels, giving one a 'camel-toe' constantly! I have now switched to Kohl's to get my bras after I found their generous, stackable discounts and good quality selection. You can get pretty and comfortable bras like Vera Wang from them for just $15 when there is a sales going on!

Their pants too have very inconsistent fit. I am size 4 in their Christie fit, but yet size 0 in the Marisa fit and size 2 in the Bridget fit. It gets very confusing. And even when it is the same style or fit like Christie fit, it depends on what materials they are made of, different materials have different sizing. I once bought a Christie fit in Pointe Knit, and it ended up looking like falling baggy pants on me eventhough I got my usual size! In cases like that it really sucks because to return it, you will need to pay return shipping, they do not have store you can return it to. Plus many times, if you are at the borderline of a certain coupon 'amount', you could end up losing your coupon value when you return it.

Their clothes have been really poor quality for the last 5-6 years, we are talking clothes looking old and faded after one wash. Or severe piling on the cotton dresses after a couple washes etc. Once in a while though, if you are lucky, you get one which is beautiful and great quality, but it is like a potshot...you never know when.

One thing I have no complaints about are their coats and shoes. So far they have been great and they have the cutest coat designs around with reasonable prices.

I may still get some stuff from them every now and then when they are on sale or if I cannot resist the design/colors, but in general I may look elsewhere because at full price, their quality is not worth the money.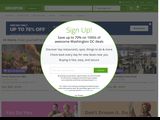 Groupon
I have bought quite a few groupon coupons so far, more in the beginning when they first started than recently, because there is just so much more competition and I actually find more useful and relevant deals nowadays on other sites like livingsocial and kbgdeals. That said, once in while there are still great deals that let's me try out different things that I would not have like Online language courses, Ballet tickets and retail stores. I have not had a problem so far and when there were any 'scams' that occured, Groupon has been swift to refund my money. I would definitely continue buying from them unless something dramatic happens. I think it is a great site!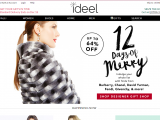 ideeli
I have been shopping on ideeli for months now and generally the experience was ok, they have pretty good selection of stuff, eventhough like some of the reviewers here mentioned, the sizes are not always consistent, but that is more the brand's fault for not giving them the right size charts.

On the whole they are a little slow in shipping and I didn't like the fact that one time I paid for shipping on different days of shopping, but they lump the shipments together when sending it out to me, meaning they saved one shipping fee on the order and yet did not pass that savings on to me. I do not think it is right to stiff someone on their shipping fees when they try to save money by lumping all your orders together.

But apart from that, the biggest problems I have to date are their customer service. They are very slow in processing returns, the customer service people can basically tell you nothing if it has not been 10 business days after they receive the items, not even an update. And when I was chatting with a customer service rep the first time, they actually disconnected on me the minute I wrote 'that is it for today.', chat etiquette is such that you never disconnect on the customer.

Now the biggest and latest problem I have to date : A few weeks ago I bought a pair of Dr Scholl's boots.. the shipping was delayed, for which they apologized, but when it did finally arrive a few days ago, it was the wrong color!

I immediately went online to tell the customer service that and unfortunately now my size and color is out of stock! So I even told them I will accept 1/2 size up, figuring I could just put some padding in the shoes, and at that time, that size was still in stock. I asked the customer service rep if she/he could hold it for me while I make the purchase or if I can just make a new purchase then and there, and they said no, they will send me a special link in the email to 'repurchase' it. Of course, then it took the email one day to arrive, and by the time the link arrived, the shoes were completely out of stock! I have never seen a company been so stingy with helping the customer before, how hard is it to reserve the pair of shoes or to even process the exchange then and there?! Express shop had sent me a pair of wrong size pants and when I called their customer service, she immediately had the correct size pants shipped out to me there and then on the phone, just to make sure it didn't run out. And I returned the wrong pair of pants the next day. That is a so much more efficient way of handling things. And when I email support@ideeli.com to complain about the problem, they just said there is nothing they can do (in a nice way of course), and that 'their products is on first come first serve basis'. Come on! If they had let me buy the next half size up when I first contacted them about the problem, I would have been first in line too! But they won't let me, i had to wait for that slow email and click on the 'special link' and they didn't even have the courtesy to 'reserve' the shoes for me for that link!

I have spent a lot of money in ideeli for the past few months and now I am so angry I am not going to buy their stuff anymore, their customer service has to be overhauled and they have to change the way they do exchanges, instead of the inefficient, roundabout way they do now. I am going to see now how long it takes for the money to be returned to me, since it is completely not my fault the wrong shoes were sent to me.
s hasn't received any thanks yous.
s doesn't have any fans yet.
s isn't following anybody yet.
Similar Reviewers on Sitejabber
Spend 2500 a year at this company and they changed the return policy. Never had a problem before....
Terrible return policy! The items took forever to be delivered! The discounts were very...