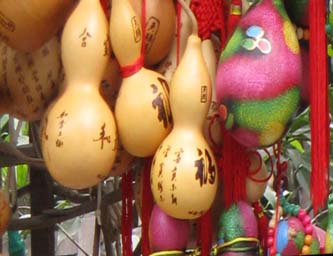 Simon E.
6

Reviews

22

Helpful Votes

0

Thank Yous
Experience: Relationships, Travel, Autos & Vehicles
Member since November 2014
Reviews

6

First to Review

3

Votes

22

Very Helpful

20

Funny

0

Fraud Buster

0

Great Find

0

Well Said

2

Thank Yous

0

Fans

0

Profile Views

923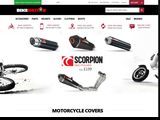 Bikenation.co.uk
Bikenation is a mobile bike repair business, I expected them to come to my house repair my bike then I would pay. Instead they took my bike away which I agreed to, not sure whether they put my bike in a van or a car however I believe they put it in a normal sized car. The repairs needed was a replacement rear tire, the chain was slipping Down the cassette and the disk brakes needed resetting. Now he offered me a cleaning service for the bike which he told me included taking the bike apart and cleaning it and the total cost of everything would be £150. Even though this was more than I was quoted on other bike shops, I went with it. I asked them to bring my bike back a day before I needed it which they agreed to which gave them 3 days in total.

Hours before they were due to drop the bike off they phoned me to let me know they didn't have the correct tire and I needed the bike for the next day. So I told them to put a different tyre on it. He returned the bike and I tested the bike over about 50 yards and the gears were still slipping. I mentioned this to the mechanic and his response was it would be fine. I also mentioned that one of the brakes hadn't been set properly, his reply was "you only told me to do one of the brakes" my reply was " why would I tell you to do only one of the breaks when I knew both of them need fixing" at this point I was so disappointed I just took my bike and left. On my first day of cycling the bike, the gears were knackered I couldn't use the bike again and I had to phone up bikenation to come and look at it again. I informed him the gears were even worse then when I gave it to him, even though he had replaced the cassette the cable and chain. He then text me back saying I will come out free of charge and check your bike as if he was doing me a favour. He came out and went over the gears again, I tested it and it was still not working his reply was if it works on a stand there must be something wrong with the bike. I said to him, when I first gave you the bike it was only slipping one gear now it's slipping most of them. I tested it again over 50 yards then the brakes started making a noise and again he didn't want to take responsibility. He then sorted that out and I took the bike and left. I used my bike for the first time to cycle my bike from Croydon to Tower Hill and my gears are absolutely ruined and I now have to go to Halfords to have my bike fixed and pay more money.

When Bikenation returned my bike, there was grease and dirt all over my bike and they only cleaned the frame and the wheels. Because of the rust that was on my bike after the clean, I asked him did he lubricate it, his reply was you need special lubricant to put on the bike. Bikenation will take off all the oils off your bike and will not lubricate it afterwards.

Do not go to Bikenation, If you want anything more than having your tyre changed and you do not mind having a completely different tyre to the one you originally had on your bike. I tried to support a small business and by using bikenation it completely backfired.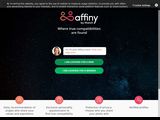 MatchAffinity
I logged on to join match.com, but match affinity kept e mailing me, I assumed that it was part of match.com, what I did not know was that match affinity was one of those parasites site that use a similar name of a sacessful brand hoping that people would make the mistake of joining them, I made that mistake.

You get alerts whenever your viewed, the site is so fake or lazy that after 3 views they will let you know that your so popular they will no longer alert you to any one that has viewed you.
It's just so happens that after the popular alert you never get another view.
I got a view every day between 6 and 7 am who is up at that time, l had views from women that had not logged on for a month when I had only been on the site for weeks.
I got messages saying women were happy for me to see their photo, you would think there would be a little interest, no not one woman I wrote to replied.

I could contact a beautiful woman that lives in Scotland, Leeds, Birmingham and I would get a reply but someone that lives in London no chance.
The site makes no sense they will send you a match every day of someone that is a perfect match for you without a photo and they may be a lot older or younger then you.

Anyone looking at paying to join a dating website do not join match affinity it is a waste of money and time.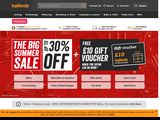 Halfords
I took my bike to be repaired on a Monday I was told that they did not have the parts and they would have to order the parts but my bike would be ready by the Wednesday and someone will phone me.
By Friday no phone call and no one answered the phone when I tried to phone the store.
When I went to the store the manager told me that my bike was not ready.
I informed the manager that I was told that the bike will be ready on Wednesday he then told me that they meant that they would check the bike on Wednesday and order the parts needed or repair the bike.
When I told the manager that one of his members of staff had already told me that they did not have the parts needed and they would have to order them the manager looked at me as I was stupid.
The manager then told me that it might not be repaired until the following week.
It took the store manager to get my bike ready for the Saturday.
I use my bike once before I had to take the bike back to be repaired again.
I used the bike again for a week before it had to be taken back to be repaired.
As before no phone call when it was supposed to be repaired, no one answered the phone until after I phoned a few times.
When I turned up more excuses for why they did not phone.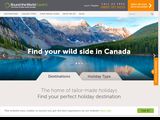 RoundTheWorldExperts.co.uk
I was looking for a flight to Los Angeles when I was directed to Round the world experts, I filled in my details and I was contacted by a agent, I told him the best price I had found the tickets for was £3200 he told me that was a great deal I should take it as I will not find a better deal.
I found a better deal and got back to him, he then informs me that he can get a better deal at £2700 adding £80 on for a later flight.

He then asks if I needed a car, I say yes and I tell him the car I am after for 10 days he quotes me £416 not knowing that I have seen the same car for £208 already, I turn that down knowing I can get it cheaper myself.

I go with the flight and I ask for details, the fact that he tried to charge me double for the car hire had me concerned, so I contacted the airline direct and get the tickets £500 cheaper, I understand he has got to make money out of the deal but £500 is a bit much.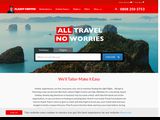 FlightCentre.co.uk
I was looking for a flight tickets to go to Los Angeles for 4 people and I saw a deal in the national newspaper for £499 each, I went to book the tickets only to be told that those tickets were for fixed dates and the best price they can do the tickets for was £950 each, going with a airline I have never heard of with at least 2 stops both ways.

As I knew I could go direct to any airline and get the tickets cheaper I said no thanks and got up to leave, as I was leaving she gave me her card and said they will price match if I find it cheaper.

I left thinking why would I come back to the Flight centre if I can find the tickets cheaper by my self and they were then going to sell me the tickets for the same price I had already found.
I found the tickets for £550 each direct flight and with a airline I had heard of.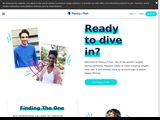 POF
Pof is a ok site as it is free to use up to a point, but it has got it problems, you got women on this site that are all about your status, what car you drive, do you own your own house are you solvent.

The women that claim that the want a gentleman that will treat them like a lady is code for looking for a mug that will pay for everything.

You got the women that put up the fake photo, or photo's that are over 10 years old.

You got woman that will only go out with men that are younger then themselves, but as they cannot contact these men they will make do with you.

I was a 48 year old black male when I first joined Pof, I found that I was targeted by old white woman between the age of 55 and 70 years old, all these women had the same profile how they liked reggae, going to night clubs and holidaying in west Indians.

At first you would tell them that you were not interested, but their replies were how dare you not be interested, these woman I assume were so use to getting attention from young black men when they went on holiday to poor 3rd world countries that they could not take rejection. How did I get to the 3rd world conclusion the only photo of anyone black people in their profile was the holiday photos.

And the funny thing about it was that a old woman from pof contacted me twice, and I told her both times that I was not interested and when I did not reply after she sent me a photo of what she thought show herself looking good I was blocked.
Tip for consumers: Do not waste weeks messaging, If a photo or profile looks too good to be true ask for a up to date photo.
Never have a first meet as a meal, always a drink or coffee, if she turns up and she looks nothing like her photo you do not have to spend all day with her.
If a woman put up a photo shot of just her face or chest, the chances are she is very fat and they are her best features.

Do not message people that that do not have photos on their profile.

If anyone writes anything you do not
Simon Has Earned
22

Votes
Simon hasn't received any thanks yous.
Simon doesn't have any fans yet.
Simon isn't following anybody yet.
Similar Reviewers on Sitejabber
Waste of time and money. Would not bother using again. The same people are on...
If you use these sites and get the £9.99p type offers pay using Paypal you can then go into your...