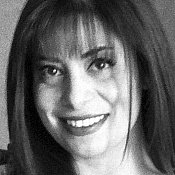 shirin G.
7

Reviews

10

Helpful Votes

0

Thank Yous
Experience: Shopping, Clothing & Fashion, Beauty
Member since March 2019
Reviews

7

First to Review

1

Votes

10

Very Helpful

10

Funny

0

Fraud Buster

0

Great Find

0

Well Said

0

Thank Yous

0

Fans

0

Profile Views

175
Sephora
Last time I bought two new product that customer service suggested to me and it cost me over $80.00, it took me while to start using them. When I used them for the first time after 5 minutes the powder turn to the white plaster, so I when back and explain that to the customer service and they told me it was a wrong product, and then they suggest another one which was way lower in price and gives me my full redound and I bought the new one.
Not all of the customer service are knowledgeable but they have a great return policy.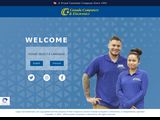 CanadaComputers
Since 2001 I was customer of Canada computer, I bought all my computer since I moved from Mac to PC from Canada computer.
I love to have customized computer cause I can get what exactly I need, they are such high tech and not only they price is better than other places but also, they have lots of variety and options of brands and products.
Thank you Canada computer to give us an option to have what exactly we need, of course they have computers that already been setup for the normal use.
JJsHouse
I bought a wedding gown from jjhouse custom size, I asked customer service trough chat, and asked them I need it less that two weeks.
The price was les that $300, and it delivered on time, the only thing I didn't know I had to pay $100 duty tax. But when I had the dress it was better than picture, tall crystal and hand work was beat, and fit perfectly, the quality was so good it was same as the highest boutique in the city, so I didn't mind for paying tax duty.
Thank you jjhouse to create one of the best night in my life.
Since then I shopped a few other stuff and they was good.
I totally recommended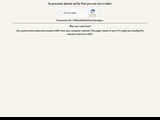 Wayfair.ca
I bought from Wayfair lots of stuff and they are deliver on time, free, no tax duty, I will include my order, I bought y'all cabinet for my bathroom, and it was damaged, I took a photo and send an email in 24 hours they respond, and the customer service representative said that they stand by they product and what they can do for me, they give me two options.
First: I hold on to what they sent or donated, then they will send me another one free of charge.
Second: I hold on to the product or donated it and they send me full redound.
I asked them I don't want refund and I want they send me replacement.
They sent the second one and the boxed was damaged. Again I took photos and send them and this time they to me do what ever I want with it, and they will refund not as a credit total redound on my visa.
I recommend to everyone to do shopping with them. Attached are most of my order from Wayfair.
LightInTheBox
Thank you to Fabio and great customer service, I was totally disappointed from light in the box finally one of the supervisors "Fabio" contact with me after I upload my review in Sitejabber.
Fabio try to help me and after long back and forth email they offer me to option buy the dress for $110, or return and the refund the full money. So I return the dress by tractable Canada post to China.
After they did the quality check they agreed to pay me back full amount of $519.65, they
Add to my credit cashable.
I try to cash it but patently the synergy source from LightInTheBox couldn't redound to my visa, so Fabio asked me to open PayPal account to transfer the money, but I didn't have PayPal account and I didn't want to open an account. So I called my visa and they transfer me to security and fraud department, so I mentioned to them does any thing prevent to refund money to my visa, they said no they never stop to refund money directly to visa, and I shouldn't open any other account to transfer redound, as well they mentioned that they will take care of the cyber source if they don't redound on my visa by 2 of August.
So I respond to Fabio and explain that to him and he followed up with them, and I got full redound amount to my Visa.
Thank you Fabio for such a great customer service. I definitely do more shopping with them, but I don't think I do buy any dress or close but for sure other stuff special shows.
"Do not buy expensive dress"
27 June 2019:
I open the ticket yesterday and took some photo and submit is but when I checked my review it wasn't submit,so I decided to devise my review in tow part
Itry to open ticket at least 5 times and each time it will disconnect and go back to home, I open ticket before but I never had problem,
I revived my dress today almost an hour and 30 min ago and first I was surprised to pay the duty $220.28 Canadian, in total I payed over $700, please revised the duty charge and I don't want credit I want money back.
I open the package it was exiting and after I open my package it was scary, because I didn't think I will get this dress for more than $700 in total.
This dress was made from poor fabric the one they use it for Halloween fabric, nice beading which is west of they time to do that on this fabric.
I am not happy and I want to cry cause I want this dress for my friends wedding to wear, no not only I don't have dress but I spend so much money for a dress with poor fabric and poor pattern and poor finished special at end of zipper.
I would like to return the dress and redound my money,
I was really hoppy to get nice dress.
29 June 2019
Base on my review the customer services explain that I had to buy tax duty insurance, I learned my lesson, if they don't give me any statements for the product I am shopping, it means that I will end up pay too much for tax and I pay the duty $220.28 Canadian, in total I payed over $700, please revised the duty charge and I don't want credit I want money back.
2 June 2019: After sending 4 messages to customer service, they send me the response that " we are sorry we, if it is not fit" and the mentioned that " we can not accept the return of product as well as no refund". Fitting is not I issue, the quality of dress is the issue, and they mention if this is custom size we can not reselling if we accept the return". When I pay over 500 I want to be sure it is fit that is why get the custom.
My conclusion "DO NOT BY EXPENSIVE DRESS ON " in the LightInTheBox" WEBSITE"
Case there is no warranty what quality you get . If there is under 40 fillers and you are not happy with it they will do some kind of deal, with give you %70 rewards point or %50 redound. So stay over from shopping any dress.
9 July 2016,
After I wrote a review, they respond that they take full responsibility, and asked for order number, I sent them my order number *******833052009, but they didn't even bother to check and send the result....,

11 July 2019
(My respond to Fabio, supervisors on lightinbox)
Hi Fabio,
Thank you for following up.
Regarding the duty tax, please note with all of my order I did buy insurance, but since for this product on your website couldn't estimate the duty tax, on checkout there was no offer to buy insurance. May be there is something you need to look in to it as well and confirm with backend coders(or webmaster).
And regarding the quality issue, there is no way you could even carefully see it on the picture, unless you touch the fabric,with all respect if it was clear on picture do you think I would order it. You need to touch and feel the fabric, if
all the work had been done on this fabric done on the good quality fabric I don't think we have this conversation now.
The fabrics they used for the dress is exact same as cheep Halloween custom.
There is really a shame all this beautiful beading done in something is not worth.
If it was a cheap dress I would say ok it is cheep. I would accept they use cheep and poor fabric.
When I pay that much I am expecting a good quality.

Attached are more images as your requested.
Regards
Shirin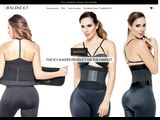 BALDICCI
Hello,
I try to order west trainer when I got the confirmation I find out the order is wrong, and instead of one there is two item and wrong sizes, I send (Ben) the sales customer service an email and explain that the order is wrong and please correct it and refund the extra money. After waiting almost a month I got my order and I was exited,
When I open the package it was wrong size and damage, I send them a picture and and the the size which was wrong, and they didn't respond, then I wrote them back that I didn't have good experience this shopping site and I need my money back, then they didn't answer so I send my 2nd email and change a subject to follow up my order. Then ben suggest to return the damaged product and the replace it. The replace will be wrong size and that was hassle, but I agreed to send the product back and ask them to confirm they will return my money. They ignore again
No one deserve to deal with these scam websites
FreeShipping
After I wrote a review for how the free shipping are scam, Samantha, ask me to contact her directly, I replay to her through this site, and she didn't respond, but then I replay to her by my own email address and she asked me how she can help?
Then, I explained and asked to refund my money. She wrote back they will do that and refund my membership and what they charged me.
I checked my account today, I thought they only charge me $17and some cents, but I was wrong and they refund me all the money they charge me. $53.14. it means they charge me 3 member ship of $16.86 US, and $2.58.

I think write a review was right thing to do, thank you.
You need to asked them and they customer service listen
"Free shipping is truly scam"
3/17/19
• Previous review
Free shipping is truly scam, they charge me $12.97 ($17.89 Can), in order to give me %10 off from $4.00 shipping. I finally was able to unsubscribe my membership.
It is the new way of stolen money legally.
I shopped from Groupon because it was really good deal and at the end with free shipping charge I payed more.
shirin Has Earned
10

Votes
shirin hasn't received any thanks yous.
shirin doesn't have any fans yet.
shirin isn't following anybody yet.