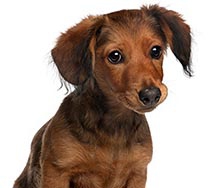 Sharona K.
3

Reviews

91

Helpful Votes

0

Thank Yous
Experience: Society, Computers & Technology, Health
Member since September 2018
Reviews

3

First to Review

1

Votes

91

Very Helpful

91

Funny

0

Fraud Buster

0

Great Find

0

Well Said

0

Thank Yous

0

Fans

0

Profile Views

57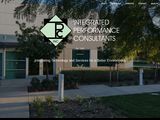 Integrated Performance Consultants
ATTENTION SITEJABBER:

DESPITE THE FAKE REVIEW POSTED ON YOUR SITE BY ELI D. ON 9/27/2018 USING MY NAME TO FALSELY MAKE IT SEEM THAT I AM A DISGRUNTLED EMPLOYEE OF IPC, I AM NOT. I HAVE NEVER WORKED FOR THIS COMPANY. SHE WAS MY CLIENT, WAS UNHAPPY ABOUT A CUSTOM FRAME I CREATED FOR HER AND HAS GONE ON EVERY SITE TO DEFAME MY BUSINESS. WHAT I HAVE WRITTEN IS A TRUTHFUL AND ACCURATE ACCOUNT OF WHAT HAS TRANSPIRED IN OUR CONTRACTUAL RELATIONSHIP. SHE POSTED THE FAKE REVIEW ON HER SITE, TO PAINT ME AS A DISGRUNTLED EMPLOYEE OF HERS SO THAT YOU WOULD TAKE DOWN MY REVIEW. MEANWHILE, YOU HAVE LEFT UP ON YOUR SITE, HER INACCURATE REVIEW OF MY COMPANY. IF YOU DISCRIMINATE AGAINST ME BY TAKING DOWN MY REVIEW BUT LEAVING HERS UP, I WILL BE TAKING LEGAL ACTION.

BEWARE!!! Of the President and Co-founder Mardi Meadors Vardel.
She was a client of mine whose flowers I preserved, and she has gone above and beyond to defame me and my business on every social media platform there is.

When I responded to her 1-star review, she THEN posted a FAKE review on her own site, falsely using my name, to make it seem as though I am a disgruntled employee of hers so that MY response to her review could be taken down! Do not fall for this manipulative person.

Her sense of entitlement is not like anything I have ever seen. If you end up on her bad side, she will still go to town on every social media outlet to vent her grievance against you.

After taking the high road, I decided to answer her back and defend the business I have created that supports my two young children.

Dear Mrs. Vardel,

We are very sorry you feel that way. You may bring back your shadowbox for a FULL REFUND of the $2,000 that you paid. We have been in business for over 21 years because we do impeccable work and do not cut corners. We have a FULL SATISFACTION GUARANTEE OR YOUR MONEY BACK. That is why we have excellent reviews from hundreds of happy clients for years. But every once in a while we have the type of client that is absolutely impossible to please. I decided to take on the challenge anyway.

I stand by our perfect representation of your bouquet and would absolutely love to have it back to use in my showroom as a sample. Thanks to your frame that sat ready in my studio for weeks before you came to pick it up, we received many requests for exactly your bouquet. To put it simply, it was breathtaking.

Now to set the record straight:

1. When you had planned your lavish 25-year vow renewal ceremony in Scotland, in a rented Castle, and flew your entire family over, you also chose an equally extraordinary cascading bouquet of phalaenopsis orchids, that was for lack of a better word enormous ( at 24" long and 18" wide). It had not one but two types of orchids as well as thistle. You had discovered that if you were to ship your bouquet to me, it would have cost you well over $800. That is when you reached out to my company. I told you that I would be more than happy to purchase all of your orchids and thistle from the Los Angeles Flower Mart at the wholesale discount price that I would pass along to you. You would be able to save the $800 you would have otherwise been forced to spend to ship it internationally (risking damage) and put that in money toward a unique custom frame.

2. When we spoke, you told me in great detail every aspect of your wedding, and frankly, I should have paid more attention to the red flag. I was told once, by a very highly respected event coordinator to celebrity clients, who loves my work, that when a client appears challenging to work with from the outset, it will ONLY get worse, and that you should not take them on as a client because it's just not worth the business or brain damage. I should have listened.

3. When you refer to the over 50 emails back and forth, I believe that is a gross underestimation to the number of critical issues you had with your frame, every step of the way. To date, this amount of need for control and micromanagement of our work has been unparalleled.

4. When we would send you courtesy mock-ups to finalize your frame, days would go by before we would hear from you again. We understand you were very busy with work, so were we. But what is a mischaracterization of our business is to blame the unbelievable amount of time your bouquet took on us, when nothing, and I do mean nothing would satisfy you. This includes running two extra cycles (at two weeks each) and purchasing extra orchids simply because you wanted more "unopened buds" at the bottom and all the ones we had were not enough for your liking.

5. From the beginning, you were told, and more importantly, you agreed, that you would be picking up your bouquet in person. I told you clearly that this type of bouquet could not be shipped. I briefly entertained the idea of hiring a courier service to drive it to you, but then I wisely decided against it, because I had no desire to take on any additional risk. You were held to what we had contracted for which was for you to pick up your frame. The 100 miles you complain about was known by you, from the beginning, is utterly irrelevant, except for the fact that to the average person reading your gracious 1-star review it sensationalized your remarks. I even saved you one "100 mile" trip by buying your flowers myself, instead of having you bring it to me. If that isn't "going the extra mile" for a client (pun intended) I don't know what is.

6. Finally, to accommodate you I agreed for you to pick up your frame on a day that I was not scheduled to be working. It was on a Saturday, and I am the soccer coach for my son's team, and we had a game scheduled. You said you would leave by 10 and it was a 1-hour drive. I waited for you until 11:00, then 11:30, and finally had to leave by 11:45. I was not about to disappoint 12 seven-year-olds by being late to their first game of the season. To manage everything I left your frame safely on my clean, CARPETED hallway, of my gated Bel Air condo.

7. I placed your photo on top of your frame. The only damage to your photo was a slight bend to one edge after you made us put it in and out of your frame half a dozen times because you couldn't decide.

8. There was no damage or debris inside your frame. I have a photo. If you damaged your flowers by not securing the frame over speed bumps on my street or driving improperly all the way home, you do not get to disparage my company and my good name because of your actions.

9. ONCE AGAIN, YOU WILL BE GIVEN A FULL REFUND WITH NO QUESTIONS ASKED. This offer will not remain open forever. This offer will stay open for three days, a reasonable amount of time, since you have had the frame in your possession for a few weeks now.

10. You have a choice. If you choose to disparage my company with any form of defamatory remarks again, whether here or on any other form of social media, you will be served with a cease and desist, and we will take full legal action. Businesses should not be at the mercy of a customer's libelous remarks just because they have the time to write a deeply flawed and skewed account of what transpired in a contractual relationship. I will vigorously defend a company I have built. I wish you well and hope you celebrate the next 25 years of marriage.

Sincerely, Sharona (Owner of Nature's Beauty Flower Preservation)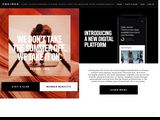 Equinox Fitness
If you want the greatest full body workout, take the "ropes and rowers" class.
You will feel like you just finished navy seals training. No joke.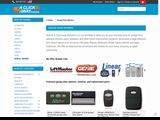 A Click Away
I needed a remote for my garage and found this site online. Their customer service was great and Kylae was super helpful in explaining the different types of remotes and how do get the correct one.

Thank you A Click Away remotes. You guys rock!
Sharona Has Earned
91

Votes
Sharona hasn't received any thanks yous.
Sharona doesn't have any fans yet.
Sharona isn't following anybody yet.
Similar Reviewers on Sitejabber
It's been almost a year since I've been a member, and I must say I've been loving my new gym!...