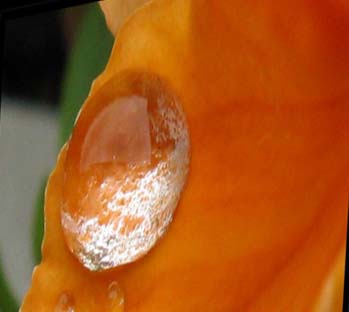 Shaggy"Shagga" D.
7

Reviews

6

Helpful Votes

0

Thank Yous
Experience: Computers & Technology, Art & Design, Business
Member since May 2017
Reviews

7

First to Review

1

Votes

6

Very Helpful

6

Funny

0

Fraud Buster

0

Great Find

0

Well Said

0

Thank Yous

0

Fans

0

Profile Views

267
How I Can Help
I have seen most shit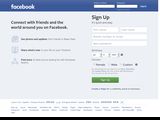 Facebook
Ever since they decided they know what I want to see on my timeline is when this site starting sucking balls.

It is so frustrating being a member of various sporting groups across Facebook - when I am not at the game, members regularly post progress scores to the group so you can keep in touch with what is happening.

Facebook's stupid algorithm posts them out of order or not at all.... I get to see a half-time score before I see a score from the first 5 minutes... It's not really that hard is it?

Even worse - I am sick to death of getting a progress score from the first quarter of a saturday game displaying on my timeline on Tuesday!!! The game finished 3 days ago ... a progress score is $#*!ing useless !!!
Twitter
Just painful and annoying.

Haven't logged in to company account for 4-5 weeks and when logging in - my account has been suspended.
Great! Verify with a phone number
- enter company phone - not supported
- enter my mobile - already linked to another account (my personal account)

What the f*&k am I suppsed to do now?
FFS this website is run by f*&king buffoons...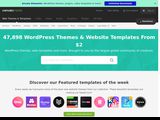 Envato
No interest in providing services that customers want.
So unhelpful and painful to use.
Clearly spend no money on UX and make stupid decisions on customer experience.
Shutterstock
Needed one image - cost $49. They give you an additional 4 downloads which I'm never going to use so it really is just $49 for one image for me.
Then, they subscribe you to auto-renew (without your knowledge) - I saw auto-renew and I thought " you dodgy pricks" - and turned it off... BUT... my payment failed, so I re-entered the information BUT, on failure, they had re-selected auto-renew.
Just a dodgy, underhanded practice...
The prime reason I never use shuttershock and never will.
I decided to just use my extra 9 downloads to download the most popular images and upload them to imgur for free access
Tip for consumers: Dont use it - iStockPhoto let you buy 1 photo and don't "subscribe" you to auto-renew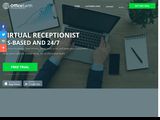 OfficeEarth
Office Earth - Virtual Receptionist - Answering Service

Unscrupulous, unprincipled, unethical, immoral and shameless...

Office Earth changed pricing from $1.90 per call to $2.90 per minute - call costs on average increased by 500% - but they failed to clearly communicate that to the end user. It wasn't until I started looking into my billing that I discovered it by accident.

In the email announcement notifying of a price increase, Office Earth mentioned a rise in subscription fees from $5 to $10 - double, but I persisted anyway wihtout a clear alternative. It wasn't until weeks later I was reviewing calls and noticed the costs had skyrocketed! Going back to the email, there was nothing about the calls increasing from $1.90 to $2.90/min unless you followed a link out to another page and read the small print...

If Office Earth had any scruples at all, they would just highlight this in the email BUT, Office Earth have proven that scruples are not something they have a lot of... Upon finding this out, I followed the link they put in the email to cancel the service as these costs were unsustainable... During this time, they auto-deducted another account top-up from my credit card to put me $30+ in credit. After cancelling, I requested the $30 in credit back because I wouldn't be using the service any more and I had a positive balance... Their response: Our contract says we can keep your money but we'll see what we can do...

From that point on, they have effectively ignored me and I have finally come to the conclusion that they are not interested.

Office Earth write into their contract that they get to keep my money if I cancel the service - not to pay any outstanding debt or to cover any services rendered, just because they put it in fine print. I have since contacted Consumer Affairs who have said that the contract terms are not enforceable by law because:
- It causes a significant imbalance in my rights and obligations under a contract
- It is not reasonably necessary to protect the business, and
- It causes detriment (financial or otherwise) to me, the consumer.

I tried contacting them and they just kept ignoring me or putting me off and so my only option if I want to go any further is to pursue this legally in a court of law... Over $30... That's our justice system!

Office Earth has absolutely no business morals and clearly no objective to provide a fair and reasonable service to its clients. They are clearly blinded by their own greed and have no interest in being an ethical and trustworthy service provider.

AVOID OFFICE EARTH AT ALL COSTS.
Tip for consumers: AVOID OFFICE EARTH AT ALL COSTS.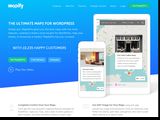 Mapify
Purchased MapifyPro from PaperTelevision LLC but it was not available for immediate download - Given I was working on a specific project with a deadline, I needed the software then and there which usually isn't an unrealistic expectation with 99.9% of other software vendors in the world providing immediate access to purchases (or at least the dozens of vendors I've dealt with in my day to day business operations) and also, given we're in the age of the internet!
Sent emails requesting the software ASAP as they had happily taken my money but not delivered the product and I was working to a deadline - Finally got a response which said "sorry we made you wait a whole hour" - Completely minimising my concerns and treating me like I was completely unfounded, unwarranted and unreasonable with my issues and concerns.

I responded by saying - I don't really want to deal with a company that has that sort of attitude with their customers, please refund my purchase. To which they replied - Fine, i'll look into a refund - "we don't want you as a customer either"!

Great! Or so I thought - It has been over 2 weeks and still no refund and I have written them 7 times asking for my refund or at least a status update and they have not responded once - they have completely ignored me. - can't get a response out of them and can't get my money back.

Avoid this company - if you're not happy with their service, they just say "we don't want you as a customer and then ignore you" - That's fine, I don't really want to have to deal with them ever again either, but you don't get to also keep my money and not provide feedback or support!

Just $#*!ty customer service and clearly $#*!ty moral ethics.
Tip for consumers: Service: When they don't want to deal with you, they just ignore and dont reply
Returns: Even though they say "Refund available" and agree - they don't actually follow through
Theives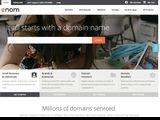 eNom
I needed to update the DNS and transfer out.
I registered through Google and was directed to eNom.
I sent a support email for assistance.
14 days later, I finally got feedback:
They pointed me to a URL where I could change the DNS and then pointed me to a separate URL about how to get the EPP code (which was: email us with "XXX information")
So I replied with the information required to obtain the EPP code .
another 14 days later I got an email back from them stating: "We've changed how we do this - go to this URL"

My god! I am absolutely disgusted - 1 month later for a 5 minute request and I am no further advanced than I was 30 days ago!

eNom and Google are an absolute joke.
Shaggy Has Earned
6

Votes
Shaggy hasn't received any thanks yous.
Shaggy doesn't have any fans yet.
Shaggy isn't following anybody yet.