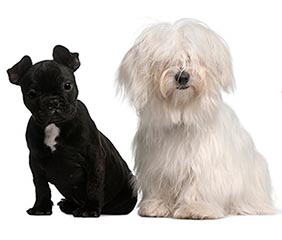 Saundra P.
4

Reviews

11

Helpful Votes

0

Thank Yous
Experience: Education, Shopping, Computers & Technology
Member since October 2015
Reviews

4

First to Review

2

Votes

11

Very Helpful

11

Funny

0

Fraud Buster

0

Great Find

0

Well Said

0

Thank Yous

0

Fans

0

Profile Views

356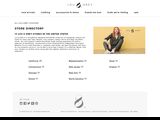 Stores.LouAndGrey
Ann Taylor Loft 4507 (Lou & Grey Pasadena, CA) allowed a person who stole my debit card information to walk into the business and purchase $300 of items then minutes later allowed another purchase of $400 both transactions were processed as credit. Now the store manager stated it is not their policy to ask for ID for credit purchases as long as the card is signed. Visa bylaws & agreements actually agree that ID is not required for credit purchases. Every clothing store, restaurant, or any type of retail store I visit and make a purchase as credit I am required to show my ID, once I told a merchant that my card was signed and it should be enough. The merchant told me that they needed the ID to match not only my name and signature but my face. I have spoken with a supervisor from (Comenity Bank) who backs the Ann Taylors credit cards and they stated that the bank requires ID be shown to help prevent fraud.
I connected 2 other Ann Taylor Loft stores and asked if they have cameras and ask for ID for credit purchases and both said yes to having cameras and asking for ID for verification purposes. So basically Ann Taylor doesnt care if fraudulent charges appear on your bank statement. Asking for ID is to protect the company first and the cardholder second I would think. It's not fair to make the banks pay the fraudulent charges because if the merchant would require ID it could stop a lot of fraud. By not asking for ID opens the door for fraud period. I don't believe by not asking for ID is protecting anyone but the wrongdoer, because my stolen card was copied and signed by who knows, an ID would have stopped it. Ann Taylor Loft store 4507 Lou & Grey were completely negligent for not asking for ID now I have to deal with over $700 of fraudulent charges. The first charge was $300 then less than 5 minutes another charge for $400, who shops like that? This is pure contributory negligence to fraud.
So the store doesn't protect their customers if 50 people shop in the store with 50 stolen cards charging hundreds or thousands of dollars no ID is being asked to confirm that the person making the charge is, in fact the cardholder then how are you not liable for contributory negligence it is unethical to operate a business this. Ann Taylor Loft allows the chances for customers identity to be abused. I would not put my business at risk to be an open door for fraud. Nothing in place to prevent fraud is just a horrible business decision. I have been a victim of fraud before and these types of claims are never fully addressed. In this case the investigation will not help me much because the store dont have cameras and the store employees will not remember anything from the date of incident. So it would be dragged out. The store manager Bree was no help and said the store don't have cameras and don't ask for ID no matter how much the charge is or if they make multiple charges back-to-back. The manager she never offered a solution or any type of nice gesture to resolve their contributory negligence and basically admitted they practice unethical business transactions. Bree the store manager started crying and told me I was aggressive I never cursed or raised my voice or called her out her name so I couldn't understand how a manager could respond that way. Bree should not be in a management position if she can't handle an over the phone aggressive conversation.
I was more frustrated than aggressive in my own right because it's my information that was compromised due to the store contributory negligence and it made me even more upset that the store didn't have cameras or ask for ID. I was trying to resolve this issue directly with the store to see if they wanted to maintain their reputation and consumer respect. Bree didn't offer me anything so I said I will have to contact corporate and she said while still crying to go ahead and call corporate. I believe she should have taken my concerns to her boss the store owner to try to resolve this matter instead she suggested I go corporate. That is bad for business. The manager basically made me feel like the only way I would get this resolved is to file a lawsuit and complaints with BBB, District Attorney, and Secretary of State for contributory negligence and unethical business behavior and emotion stress.
Spoke to a woman from Ann Taylor Loft corporate told me who was no help and stayed away from talking about the contributory negligence. She did say to file a police report. That will go nowhere. Ann Taylor Loft 4507 (Lou & Grey) believes that since I have disputed the fraud charges with my bank that everything is fine and I should be happy I will get my money back. However, I blame Ann Taylor Loft 4507 (Lou & Grey) because if they followed proper guidelines for fraud prevention then I would not have to dispute. I asked for the policy on fraud and credit purchases and she told me she could not provide it, I asked where I can find those policies she said she could not provide it to me.
It almost seems like a scam because they collect all these transactions for profit then place all the responsibility on the banks and what retailer dont have cameras or ask for ID to verify charges are legit. I would like for starters an apology for the contributory negligence that caused me devastation and pain knowing my information was allowed to be used so careless. I want compensation from merchant for my troubles, pain and emotional stress. I believe it is not too much to ask for. If this goes to small claims court, I would ask for the max amount in my situation to make the company aware of the problem and hope they take on new policies to prevent fraud like this from happening to customers again and would like for the store to do more to prevent fraud in the stores. As a company you should want to protect yourself and your customers if you dont have cameras and dont ask for ID then its open season for fraud and they make the banks responsible and its not fair. I want the Manager Bree to be removed a management position and/or be fully trained to deal with problems such as mine.
Tip for consumers: THEY DON'T VERIFY ID FOR CREDIT PURCHASES AND THE STORE DON'T HAVE CAMERAS. APPEARS TO BE THE PERFECT PLACE FOR FRAUD.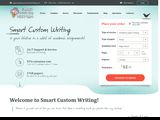 Smart Custom Writing
I have used this company for a while and mostly I have been satisfied until recently. I have been dealing with the customer service department lately because my assigned writer got lazy on my work (So it seems to me) my instructions were not being followed. Anytime I had an issue or concern I contacted customer service and was mostly told that a manager is not available and that one would call me back soon. 24/72 hours go by and no one returns my calls. When I call in again all they say is sorry and repeat the same stupid script.
I requested a full refund on my last assignment because the instructions were not followed. I received my order over 5 hours late. All they had to say was sorry. I am so tired of them being sorry. I stated I wanted my full refund and I would no longer give my business to their company. They offered me a partial refund and placed it on my soon to be deactivated account. They don't listen to the customer and keeps talking my in circles. The quality assurance department is a complete joke how they miss so many grammar and punctuation errors. How can you check a paper without reviewing the instructions? I requested a revision on my last assignment after reading the draft. However, when I received the final I was hoping to compare it against the draft as they should be different. The only change that was made to my paper was the format and the references. WTF right. How can you call that a revision? The quality assurance department didnt notice this SMH. This company suck major when it comes to requesting a refund they will do anything to keep you dealing with their bullshi* instead of doing the right thing and giving me my full refund. I will be blasting my experience on every social media site and have my friends do it also because this is just not fair. The managers are very inconsiderate of customers frustration as they want to talk over you and scream your name. SCW made a mistake and instead of owning it they deny or try to simplify it. My refund is all I want for the failed assignment I could not use because I didnt trust the references. I had to completely redo my own paper.
Tip for consumers: The Managers are not on your side.
Customer Service don't listen and understand Customers
Quality Assurance dept needs to improve 100%

Choxi
It takes over two weeks for shipping.....there in NY not China....This is horrible. I ordered on 12/11/15 in the early morning. And I have to wait 2 weeks for shipping and then wait for delivery. I contacted customer service and they were NO HELP. Only kept telling sorry we can't help you. I wanted my order cancelled but they tell me I can't. This is my first time using Choxi.com and it will be my last.
HomeworkDoer
I paid for a service and never got it. Once my payment was made I requested my service and was told to wait 4 hours I did. I emailed them after the 4 hours but none of my many emails was replied to. The contact number 615-927-8633 is a personal cell phone and no one answers it. All my calls go straight to voicemail and they don't return calls or messages. I have been trying to reach someone all day and had no luck they completely ignoring me. They took my money.
Saundra Has Earned
11

Votes
Saundra hasn't received any thanks yous.
Saundra doesn't have any fans yet.
Saundra isn't following anybody yet.
Similar Reviewers on Sitejabber
From the website, everything looked on the up and up, after placing an order, it was late by six...
This is a ripoff. The essay "personally written" by these liars was cut and pasted from other...