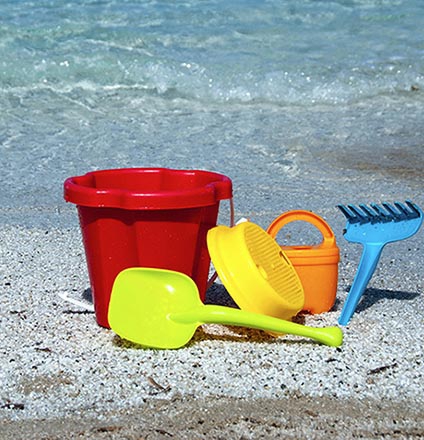 Sarah G.
12

Reviews

8

Helpful Votes

0

Thank Yous
Experience: Pets & Animals, Computers & Technology, Clothing & Fashion
Member since January 2015
Reviews

12

First to Review

1

Votes

8

Very Helpful

5

Funny

0

Fraud Buster

1

Great Find

0

Well Said

2

Thank Yous

0

Fans

0

Profile Views

704
Apple
Love the apple products...easy to use and no problems with them. Apple is great about taking care of any issues you have with your mac, iPad, or iphone. My complaint is that we has a lot of fraudulent issues with itunes and I lost some money from it that they wouldn't give back. So beware about putting credit card on file (I do not do this anymore). I strongly suggest using a prepaid card and only putting the amount on it that you need to pay for the app or music your wanting.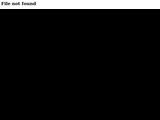 Victoria's Secret
LOVE LOVE LOVE all their clothes, especially their sports wear. Everything is so comfortable...I always wait for it to go on sale as the pricing is too high. I have always had great service with them and all my questions are answered fully.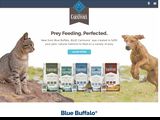 BlueBuffalo
DO NOT BUY ANY BLUE BUFFALO PRODUCTS! If you truly care about your pets, I would steer clear of this company. The cat litter is made with walnut shells, and while the dust is little to none, walnuts are poisionous to dogs and cats. We have lost 2 kittens and we believe this has something to do with it. The kitten food doesn't even digest. My 2nd kitten ate this her first night with us and 6 to 7 hours later she threw it up, still in its original form and solid as a rock. This should have already digested. Our third cat is 3 years old and begin to have the same black crap in his nose everyday because of the litter, as soon as he switched litters his nose cleared up and he has been doing great! I tried sending in a complaint, with no response (i did this 3 months ago)
PetSmart
great customer service...have done quite a bit of business with them...we had a small kitten and bought the blue buffalo kitten food for her (do not recommend this brand; not just the food but the litter too). This food wouldn't soften when you would put liquid with it. That kitten died due to some neurological issue. Then we adopted one from the shelter and she ate a little bit of it and 6 to 7 hours later she threw it up and it was in the same form as when she ate it and still hard as a rock. We return the food and they worked with us and wanted to know if we needed anything to let them know.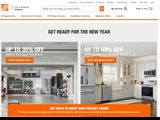 HomeDepot
Great customer service, we bought all of our appliances for our 1st home here over a year ago. They have been great appliances. One of our homedepot stores had an employee who hacked into the database and collected recent credit card transactions and they called us as soon as they found out and told us to close our cards and get new ones. They handled it perfectly and I appreciate getting called about it.
Lowe's
Have always been great to work with and when you do go in the workers know how to do the project you need to do. Never had any problems with them.
Amazon
Customer service is great to work with...they resolve your problems immediately. Selling on the site has become far too hard and one negative review can boot you out of being able to sell anything at all. I recommend eBay for selling and just use amazon for buying great stuff!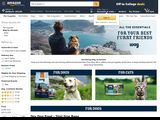 Wag.com
I bought what I thought was a 23.5 lb bag of dog food. It was supposed to be $53 as that is what their listing stated the price was for and the small bag at $23. When I got the food it was the small bag and I was charged for the big bag according to their site. when I inqured about it they ignored what I had saw and said that the food was that much for that size and the big bag was $80+. This put me in a tight spot financially as I had to buy a $70+ bag of food in 2 weeks. I tried getting them to give me an in-store credit for $30 and I would use it towards a big bag of food in a week. But they didn't care about my business I guess because they wouldn't work with me. I have had positive experiences with them as well, like getting food and my dog being very allergic to it and they would give me credit for it. They are also associated with vine.com and soap.com, I used to buy my house cleaners and laundry detergent from them and they were great if any of your item leaked or broke during shipping. I figured they would have been nicer about the dog food incident since I have spent so much money with them and even told others about their site to get a great deal on method household cleaners. I have been using other sites to get my cleaners and dog/cat food.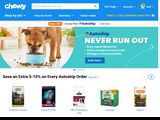 PetFoodDirect
I bought raw food for my cat and he is not interested in it and was getting sick off of anything outside of his dry food....I tried to return it, but they wanted me to pay for shipping and then get deducted another 25% for restocking fee. I ended up keeping it in our freezer and will try to give it to him once he gets fully adapted (as his previous owners gave him junk food). I wouldn't recommend buying from this company...all the other pet stores will return it and not charge any restocking fees and will usually pay for shipping.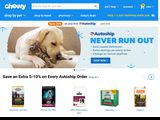 Chewy.com
LOVE THIS SITE! I have an autoship for both my cat and my two dogs for thei food...I will add kitty litter to it when I need more before it ships and treats as well. They are very well priced. I was able to get all of our animals new ceramic bowls for a great price (water and food bowls) I think I only paid $30ish for 6 bowls (2 4 cup bowls, 2 2 cup bowls and 2 1 cup bowls.) I also purchased 2 mats...the 4 cup bowls go into a stand and I am still searching for the right mat for it. Customer Service is GREAT! I have dealt only a few times but they will refund yo if anything is wrong with the order. They only down side is sometimes the food takes longer than its normal 3 or 4 day shipping time. When I am running low on dog food it can really inconvenience us.
Petco
Love this store! Any issues I have with them they take care of ASAP! I have never had a complaint with them (I have used them for our pets needs for over 3 years now). I will say the prices for Nature's Variety Instinct food is over priced, I do not buy this from them because of it being over priced.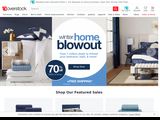 Overstock.com
I signed up for a credit card and never received the card, I immediately saw charges on my the account being made but it wasn't me. I reported that fraudulent activity and missing (in action) card. I made a payment just to keep my credit from getting screw up from this crap of $100 and I did make a few purchases which I had to return as they were the wrong fit for what I needed and was looking for an in-store credit so I could purchase the correct size. when I finally got this "in-store", I made the purchase and tried several times as every time the transaction would get canceled and I would receive an email. I called in and was talk that I would not get this money back (even though I already paid for it) and it would all go to the credit card company, even though I made a payment. Basically the credit card will get an extra $100. I would not recommend this company as most of their stuff is over priced. We tried to get a dresser from them (it stated it was solid wood) and when we got it, it was simply the pieces of wood that is compacted together and an adhesive is put to hold it all together. It stunk SO bad and made us sick immediately. This got returned and I won't see a dime of it back in my pocket (over $200). They are a very crooked company and will take your money and never give it back.
Sarah hasn't received any thanks yous.
Sarah doesn't have any fans yet.
Sarah isn't following anybody yet.
Similar Reviewers on Sitejabber
The staff here has a lot of knowledge about their products and animals I like to go shopping...