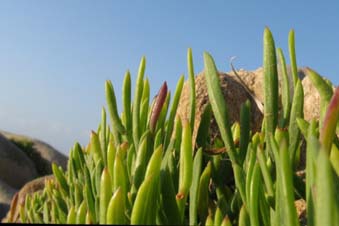 Sailor C.
5

Reviews

20

Helpful Votes

0

Thank Yous
Experience: Clothing & Fashion, Hobbies & Interests, Baby & Kids
Member since December 2010
Reviews

5

First to Review

2

Votes

20

Very Helpful

20

Funny

0

Fraud Buster

0

Great Find

0

Well Said

0

Thank Yous

0

Fans

0

Profile Views

1,122
Neopets
I joined Neopets over 9 years go, I played for 5 of those years. I was heavily involved in the site and was one of the top posting members in a certain Neopets forum.
What tore me away was a little after the time they began the McDonald promotion, they decided to ditch the current pet designs so they could implement a system that allowed you to clothes your pets. Which meant they redesigned every pet and color.
Why I found it to be a poor decision is that they cared not how poor the art was afterward. I use to love the old design of the plushie Zafara, the new one is nothing more then a color change of the normal looking Zafara, it entirely lost its cuddly plushie look. And that is only ONE pet, I won't bother listing anymore. So my complaint is really that they couldn't bother paying good artists to create good art, they went cheap.

I liked the site for its originality, but they went from being creative to making decisions based on profit. Poor move.

Update: I got banned many months back, I think because I kept trying to log into my account but I couldn't remember which password I used... somehow that became a permanent ban! I had those pets for over 10 years... and customer service was USELESS, they don't get back to you. So... everything I collected and worked on is gone, poof. This company needs to be sued or shut down, they made it into a pay site as far as content goes but they care not about their members.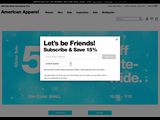 American Apparel
Ahh! Horrible! All I wanted to do was find leggings and I get a picture of a girl holding her hand over her naked exposed breasts!! All the women are in whore poses! For all the good things that MAY be said about the clothes they sell, who wants to see this?? Its unfortunate that they sell their clothes through sites like amazon and I am sometimes forced to see them if I am looking for something.

Blah! My disgust urged me to write this review.
I Can Has Cheezburger?
In the beginning I had nothing but praise for this site. And honestly I can still frequent lolcats with no problem. But what is becoming really bad about this site is the off-sites like "The Daily What".
There was a time I could show this site to family and friends, but not anymore! I have seen things on the off-sites that are nothing less than porn, plain and simple.
They refuse to consider adult content filters for the site, or age requirements. Because really, you don't expect to see nudity or sex on a site connected to lolcats, but there is.

So as things stand, I LOVE lolcats, but I find the staff of icanhazcheezburger to be inconsiderate.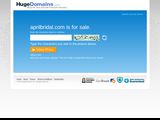 Aprilbridal
Many people have good experiences with Aprilbridal... I got a wedding dress through them on ebay many years ago, but to this day I regret it :( sadly I don't think this review will ever be noticed by anyone who plans to buy a dress from them.
I will tell what happened to me anyway..
I had a custom order made, it took ALONG time, I began to get nervous as the time they stated it took to make was way past normal time. After emailing they eventually shipped it out. When I got it, it was way too tight! The measurements were right and everything, I was so frazzled, but the lady from their customer service assured me they would take it back and fix their mistake.
So I had to go through shipping it back there, but they did not mention the fact that you need to mark its worth under $10 so there would not be a customs fee. So time was going by and they didn't even tell me until I inquired what was taking so long. I got an email back saying they went to pick it up but would not pay the customs fee! I had to pay it!!!
You would think after that things would be okay.....not so.
Much time goes by and they send it back to me with NOTHING CHANGED. They later said there was NOTHING THEY COULD DO TO FIX IT!!
I was freaked out, my wedding was a week or two away!! I had to wear it anyway :'( talk about uncomfortable... not to mention they would not actually make the dress to my specifications so it was weird looking....
They got me to give them a good rating on ebay anyway cause none of these problems occurred yet and the time to make a review for them was running out... really that was how long it took! I believe it was during the time they assured me they would fix the problems with the dress. I had no way of warning other people, got no money back, and I was miserable on my wedding day of all days..

I would never recommend this bridal dress maker, they are all talk, in reality they don't care about you, once they got their review, that was all that matters. Oh how I wish I could re-review them on ebay.. this will have to do though.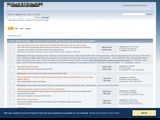 Forum.prisonplanet
I have nothing to complain about as far as content, I like prison planet forums, being able to talk with like minded people is what I love about the internet.
What is a disappointment is who was chosen to moderate the forums and the power they have.
Of all the boasting they do about free speech and first amendment rights... they certainly don't practice what they preach. I know personally and of others who have been harassed, had the posts they made edited, or have been banned for being Catholic for posting things relating to their faith.
People on the forum get ANGRY and will attack you for your beliefs because they so wholeheartedly believe in no religion, or that your religion is the root of all evil.
If they can choose better staff and limit the hypocrisy that oozes off the board, I would gladly bump my review to a <3
Sailor Has Earned
20

Votes
Sailor hasn't received any thanks yous.
Sailor doesn't have any fans yet.
Sailor isn't following anybody yet.