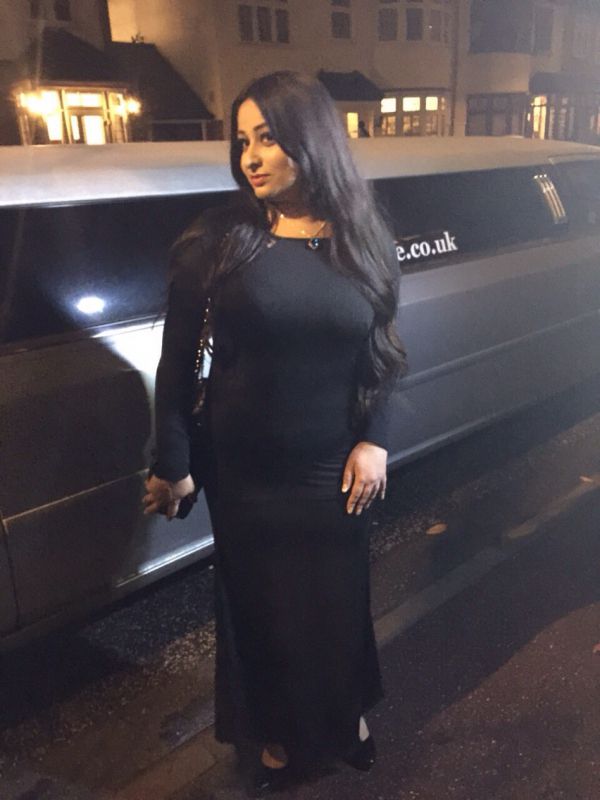 Rozina"Roz" B.
9

Reviews

41

Helpful Votes

0

Thank Yous
Experience: Clothing & Fashion, Shopping, Beauty
Member since April 2016
Reviews

9

First to Review

5

Votes

41

Very Helpful

40

Funny

0

Fraud Buster

0

Great Find

0

Well Said

1

Thank Yous

0

Fans

0

Profile Views

497
About Me
Online seller and Buyer.
How I Can Help
I know all about being a seller and a buyer, from my experiences with different online stores i can inform the public of my experiences.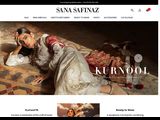 Sana Safinaz
My mum has always wanted an outfit from this company ,so for Eid i decided to go on SanaSafinaz website and order her an outfit. I stumbled on an outfit: CODE LUXURY 18-04B which is a mint green colour outfit with beads attached, i decided to buy this as well for myself.
I received the materials, to my disbelief, the outfit material/lace beads that made me attracted to the outfit in the first place was not included in the material, it is shown on the images on the website from what the model is wearing and its stunning though it is not what i actually received at all...
Theres no lace beads at all.

They have breached consumer rights by misleadingly/ under false advertisement, showing goods and sending something different/incomplete.

I have taken screen shots of their website page, images and what i received and have contacted trading standards and raised this issue to which a claim has now been filed.

I am utterly annoyed how the pieces of material, very basic, cost me £80 alone. No stitching and not the same as the images they have advertised.

My mothers outfit that cost £50 on its own without stitching, the material is very cardboard like.

In total including shipping i paid around £150.

I am very annoyed at how this company has sold goods under false advertisements.

And therefore i will pursue forth with this claim against the company.
Tip for consumers: Do not view their images and think thats what you are paying for, its all rubbish from Pakistan and you will end up filing a claim against them.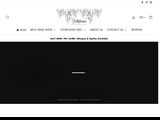 Bellylicious.com.au
I was skeptical at first as i never heard of this company before, there was no reviews, i did a bit of digging around till i found them on instagram and saw their reviews and pictures on there.

I was amazed by the website, they had so many unique designs and i ended up on a shopping spree spending over 100$

I received my jewellery within 2 weeks, carefully packaged and was just like the pictures, nothing deceiving at all, stones all in tact and beautiful!

They even gave 2 free belly bars!!

Such an amazing website, i will be returning to them for more and more!!!
Tip for consumers: Unique designs, high quality, luxurious designs, perfect all around!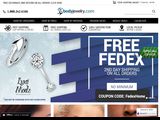 BodyJewelry.com
I googled for belly bars and this company popped up,
I started searching around and found a couple of things i liked, in particular i saw a picture on pininterest and asked the company if they have this, within seconds they popped the item on their website for me to buy!
It arrived within 2 weeks which was good, its from USA to UK.
I was very pleased with the company and the customer service was brilliant! 5stars!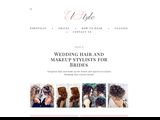 Elstile
their website is also elstileshop.com which i posted a review of them under that business name.
They sent me hair curlers i ordered, never arrived, without my consent sent me a replacement which never arrived. I messaged them and they have the bxes returned to them which they never told me.
So they gave me a partial refund saying that i am liable to pay postage costs because they faced a loss? ?
Stupid people, breach of consumer rights, i never received my purchase, they have the goods back and due to no error of mine, i am being charged the shipping fees x2?

Fighting my case with paypal now, why should i be paying for shipping fees again, i basically feel like i went on their website and clicked on "waste money" and send them my hard earnt money for no goods.
Louboutinsale.biz
scam site, not authorized seller of louboutin, google it and find the authorized sellers, this site is not one of them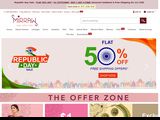 Mirraw
Just an update to inform everyone, due to bank and paypal being useless. I contacted Trade union and the one in india, which both worked hand in hand, they both emailed the company and the company eventually refunded me.

Its a shame it had to go that way, i threatened the company with court because thats how far i would have taken it, to which trades also stated i have a solid case. Which obviously the company could not go forth with, and finally given a refund.

All that hassle, when this company should actually be put down,
Trades are aware of this company as flagged on their system if you have an issue EMAIL them! They will assist
"AVOID PLEASE AVOID I MEAN IT!"
7/12/16
• Previous review
I bought 150 euros worth of clothing from Mirraw online.
The description stated the material, size and what you will receive.
I bought dresses as eid gifts and a nose stud as well as a packet of bindies.

The nose stud arrived broken, the bindies were the wrong ones.

The clothing are fakes not even exact replicas.
The stitching was poor (semi stitched and embroidery)

2 outfits with print design were printed diagonally on the material
the rest of the suits had diagonally embroidered design meaning none of the suits i could get stitched and will look like the picture.

When i showed the tailor they were not able to make the outfits as the designs were not matching up so the neck hole would have been slanted or bigger on one side and the pattern on the back would not be in line how its meant to be.

I got in contact with mirraw CS who was MEERA XAVIER

Now this little $#*! really pissed me off, they stated
"Sorry we do not cover return shipping costs, buyer pays for returns, please do not state a custom value or write a low nominal value if we incur a customs fee it will be deducted from your refund".

Oh and they wrote the wrong value higher than the actual amount on my custom form and i had to pay customs charge which they did not reimburse for and said "we did not write a value".

Meera also said "we do not pay for quality issue returns, our goods are replicas"

Now, their description does not state replicas.

My issues were: Printed diagonally, stitched diagonally, incomplete material no chemise/ lining when stated it comes with it, broken jewellery, wrong order, description states each semi stitched suit size e.g. up to 40" chest when infact it would not even go up to 30" chest! One of the suits was a blue with pink bled material and i was given a 10" pink cloth to stitch onto a piece of blue material....

Paypal told me to send it back but heres the problem, not only have i spent 150 euros so thats like £122, but also £20 customs charge which should have been less but now royal mail do not accept 5KG parcels... FEDEX charge... wait for it... £190 international priority or £160 international economy.... MORE THAN WHAT THE DAMN THINGS ARE WORTH

Paypal are no use and my bank are no use, after providing them with so much evidence they have stated they cant do anything, HENCE WHY THIS COMPANY ARE ABLE TO SCAM PEOPLE OF THEIR HARD EARNED MONEY AND SIT BACK BECAUSE BUYERS CANT DO ANYTHING.

This company is against the trades description act, consumer goods relations and i refuse to let them get away with this there i have filed a case against them .

The materials were not even as described let alone as pictures, another which was meant to be velvet and georgette was not velvet at all and was not embroidered but had a pattern superglued on it!

AVOID PLEASE AVOID GO TO A STORE, I LEARNED FROM MY MISTAKE, THEY ARE CHEAP FOR A REASON, THEY ARE 100% DISHONEST AND YOU WILL REGRET IT !
Tip for consumers: SCAMMERS, DISHONEST, AVOID AT ALL COSTS, SPEND YOUR HARD EARNED MONEY AT A STORE WHERE YOU CAN SEE AND FEEL THE MATERIAL, THIS COMPANY NEEDS TO BE SHUT DOWN!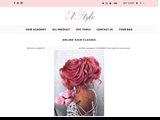 Elstileshop
I wanted these rotating hair curlers by elstile, i have seen their instagram and it looked really good.

I went ahead and paid 108usd for them in January 2018. I needed this for my engagement as i wanted to do my hair. I waited weeks on end. My engagement being in mid Feb 2018.

It was getting closer to my engagement week and still no curlers, i messaged the company and they said they had sent out a replacement that will arrive just in time.

Well... It did not!

I waited weeks and weeks, months on end, still nothing.
So on 8/4/18 i emailed the company and said i will now raise a dispute with my bank for the curlers never arrived.

I get an emailed response from them saying that 2 days ago they received my hair curlers back because i did not pay customs fee.

I said that i never was informed of a customs fee needing to be paid, so the box automatically got sent back.

The company partially refunded me, only the cost of the hair curler which was 74usd.

I said to them that it took me to email them and they received the box two days ago and never messaged me to let me know.

They said they lost alot of money from shipping the items to me, bearing in mind they never arrived and they have taken my money in compensation for their shipping cost?

I informed them i have not received the item
they have the hair curlers back
and they made me pay for the shipping

This company is seriously disgusting
I am utterly annoyed and have now raised a dispute with my bank

DO NOT BUY FROM THEM
THEY WILL TAKE YOUR MONEY AND MAKE YOU FIGHT FOR YOUR MONEY BACK!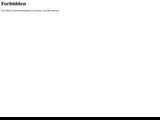 VGMedispa
UPDATE:
I was told vgmedispa senior management would get in contact with me within the week monday 26th sept-friday30th sept. They have not. Infact i called due to their feedback on here being a lie a few days ago and the lady brushed me off saying its not her i spoke to, when infact it was a mobile number and the exact same voice. Then the feedback they left on here was altered straight after they brushed my call. Ironic?
Funny VGMEDISPA you seem to have alot of good reviews now? Why dont you stop asking people or creating false accounts to make up your own good reviews and actually do a good job for an honest review?! At the end of the day, my pictures are proof, my mouth is proof, and the 60+ negative reviews are proof.
Oh and VGMEDISPA under the consumer rights act which YOU ARE AGAINST THE LAW i state to you the following:
-must perform the service with reasonable care and skill,
-The trader should either redo the element of the service which is inadequate or perform the whole service again at no extra cost to you, within a reasonable time and without causing you significant inconvenience.
________________________________________________________________
VGMEDISPA
ON THE 19TH WAS WHEN I HAD MY 2ND APPOINTMENT AT VGMEDISPA AND I WAS CONTACTED BY MANAGEMENT AFTER I POSTED UP THIS REVIEW.

MANAGEMENT got in contact on 23rd september at 1:54pm i was told they are investigating this matter, still waiting on trading standards aswell. Thank you to all those who have messaged me about my rights I am fully aware this company is against the consumer relations and act, i have taken everyones advice and will wait for VG to rectify if they do not then will take it to small claims court.

You can try everything to disregard my review but the proof is in the pictures don't try and make up your own verdict about swelling when in my emails with those pictures i stated theres no swelling. You stated you will contact me within 24 hours so I give you 24 hours (21/09/2016-22/09/2016) to resolve my issue. Otherwise I will seek legal advice due to your negligence of doing a botched job and basically telling the client to rectify the issue of your uneven lips pay more money to get it fixed.

" Filler was done on the 1st September, family and friends started to notice the uneven appearance 3 days later, swelling went down infact there was no bruising and the swelling lasted a day, as this is not the first time i have had lip fillers so i am fully aware!.
I emailed the manager on the 7th September with the pictures and was given 19th September date to come in".

Nurse who has 8 years experience who done my lips stated she can not control the rate of brake-down of people's fillers as everyone's different, but she failed to understand the issue was that there is more filler in one part than the other which is what she agreed on when she put her gloves on to feel the filler in my lips. She also failed to realize the mistake made by placing the leftover filler in the chin area a small drop which did nothing but cause an irritating bump .
She also failed to understand the lips proportion/ ratio and defended that the top lip should always be bigger than the bottom lip where as my lips natural ratio is the the bottom slightly bigger all I wanted was a 0.5ml contour around the line of my lips but instead was told she knows best and placed more filler in the top lip that too unevenly and left my bottom lip as a line not in the natural ratio, top lip is overlapping the bottom when i place my finger on my lips. Right side of top lip is raised whereas top lip left side is flat.
Nurse stated she does not want to argue with me as I also stated she is lovely not trying to argue with her but the fact of the matter is that i was not the one with the syringe in my hand, clearly more filler is in one section than the other which is noticeable and no one wanted to rectify the issue but wanted to take more money off me.

---------------------------------------
Well i grabbed an offer on wowcher for lip fillers i chose 0.5ml as usual...

Chose the tottenham court road branch

After i got it done i noticed my top lip was massive, my bottom lip tiny... but my top lip was uneven my right side bigger than the left. The lady for some reason put filler in my chin...? now i have a bump there thats annoying me.

I called in and was told to email the manager with pictures. As so i did.
She emailed me back with a date to go in. I did just that today.
Nothing about money was mentioned at all.

I walked in was assessed lady agreed its not even. But heres the thing, for their mistake i would have to pay £99 for 0.5ml just to correct THEIR mistake...
The nurse who has 8 years experience in fillers stated i would need more as she took pictures on her ipad and assessed the images and did agree it is uneven.

Was asked if i had to pay and said i do not know, money was not mentioned and then was informed i would have to pay £99 rather than £149? (Amazing tactic pressure the client by giving a discount offer for their lips to be fixed... Apparently thats how you keep your clients?)

I said no. I called headoffice which kept cutting my call. I called on private number and they picked up ! the cheek!!!

And guess what? The lady didnt even ask how may i help she straight away said "is this" followed by my name?!!!!! How the flying FK would you know?

I told her my problem considering its head office and was told its not their problem they only do the bookings? THATS FUNNY WHY THE FK ARE THEY CALLED HEAD OFFICE THEN?

I emailed the manager and told her thanks for wasting my journey, i took time out of work to go down and for what? nothing!

They FKD up my lips and i now have to wait till the crap they used dissolves !

WASTE OF MY MONEY WASTE OF MY TIME WASTE OF 2 JOURNEYS AND THEIR ATTITUDE SUCKS!

Biggest SCAM ever,

BOTCHED job
Tip for consumers: AVOID THEM! BOTCHED JOB AND SCAM!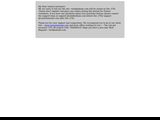 TwinkleDeals
I bought two summer dresses lace dresses to be exact. They did not state the exact materials, its a very coarse mesh net that you'll sweat in. The design is different from the pictures they advertised online. Cheap and crap not cheerful at all!

Delivery took roughly 2 weeks so thats fine,

Its deceiving to show something online that looks so great and then receive rubbish which is a different design, same colour, the material is horrible and the stitching is so poor it looks like they got a kid to make them!

And no matter what Twinkledeal customer service or site support whatever say, I will not take down my comments and will continue to inform people who its misleading and to be in breach of the tradings act/ consumers goods act to falsify sales by showing the incorrect picture of goods and lack of description of the material for customers to decide whether to buy or not!

FYI Sandy Z/ Twinkledeals I WILL NOT CHANGE MY REVIEW SO STOP TELLING ME TO! How dare you misleadingly sell goods to the public and then expect them to hush up with a partial refund, then tell them to change their feedback, hell no!!!

I would appreciate if twinkledeals would stop emailing me to get rid of my review and to come back to twinkledeals as a customer as the saying goes "first impression is the last impression" i was horrified and will not make the same mistake again!!
Tip for consumers: AVOID! they are cheap price for a reason!
They are against the consumers goods and trading goods act!
Shows pictures misleadingly selling alternatives to customers!
Rozina Has Earned
41

Votes
Rozina hasn't received any thanks yous.
Rozina doesn't have any fans yet.
Rozina isn't following anybody yet.
Similar Reviewers on Sitejabber
They don't deserve a single star.... Got stuck with them as someone gave me a present that...
This company is an absolute disgrace! I have raised my concerns with them in the correct manner....