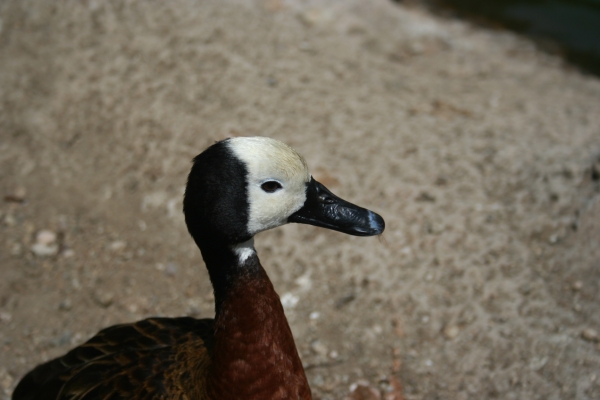 Ron"Ron" S.
14

Reviews

62

Helpful Votes

0

Thank Yous
Experience: Computers & Technology, Reference, Health
Member since May 2011
Reviews

14

First to Review

4

Votes

62

Very Helpful

54

Funny

1

Fraud Buster

0

Great Find

5

Well Said

2

Thank Yous

0

Fans

4

Profile Views

2,368
About Me
I am just a simple guy that likes to give his opinion from time to time. I would like to help other people find good websites.
How I Can Help
Nothing too special just a everyday consumer.
Interests
I like to work in my yard and build things out of wood.
NorthAmericaHVAC
I had a contactor burn up in my air conditioner because the ground wire somehow came lose. It has been very hot and I needed one as soon as possible. I found northamericahvac.com and found the right match for my contactor and purchased it on Sunday. I received it on Wednesday and was exactly as what I ordered. Now I am cool again and all is well.

Finding the right parts for your AC can be very hard and most hardware stores don't have a very big selection if any. I found that northamericahvac.com made it easy and fast. I will be using them again next time I need replacement parts.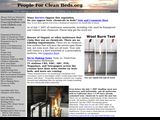 People For Clean Beds.org
I think its time people understand what we are doing to our bodies and how everyday Items in the home could be causing us to become sick. I was terrified to find out what could be in my mattress. This site was an eyeopener for me and I hope you have the time to read about all the chemicals they are using to make your mattress fireproof. I would rather take the risk of fire myself than breath in some the chemicals they are using to keep me safe from a fire that may or may not happen.

Think about it every night you will be exposed to chemicals as you sleep for eight hours.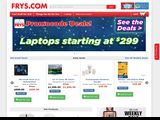 Fry's
I love going to fry's there is just something about it. If you like electronics there is nowhere else I can think of that is like fry's. If you not lucky enough to live by a Fry's then you can still go to the website. They have a lot of stuff to look at. I use fry's online store more for finding hard to find parts and getting part numbers when trying to build or fix a computer. I usually just find the part I need and go to fry's in person to get it. So as far as shipping goes I can't tell you. What I can tell you is if need a part that is hard to find they probably have it.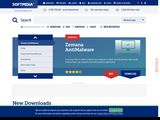 Softpedia
I was able to find a driver for my printer that even the company that build my printer didn't have a good working copy of and that alone saved me from having to buy a new printer.

I have also found this site to have a lot of tech news and good information on upcoming computer technology as well as software downloads.

Although I have had no problems with the things that I have downloaded from them it seems one of the other people reviewing this website has so all I can say is be couscous and run your virus checker before installing any software that you downloaded on your machine. I will also say that is true of any website that you download software from.

I think you owe it to yourself to at least take a look at the site.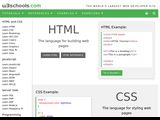 W3Schools
I can tell you from experience that this is one of the best places to learn web programming. They have made it easy to learn buy giving you examples and also a place to try them out. I have taken many college level advanced programming classes and I would say that this website goes hand in hand with them. One of the best things is its free and you can teach yourself. They teach all the most common languages for web programming and do it in an easy to understand way. Just like anything else don't try to jump into PHP before you learn the basics like HTML or Java Scripting. The only reason I say that is that is that is the kind of thing that I have done in my life before I realized you have to start from the start. So give it a try and don't give up like any language it takes some time to learn in the begging but as you become more familiar with it, it becomes easy to build upon it.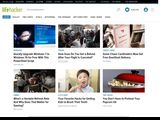 lifehacker
I find this site to be very interesting and informative. They seem to always find great content that never seems to get boring. So if you want to know more about the Tech world I think Lifehacker.com is probably for you.

.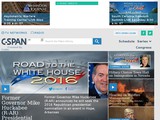 C-Span.org
This site will give you great insight to how our Representatives go about the business of running our country. You will learn more about your elected officials then just what you hear on TV or read in the paper.

You can watch your Representatives in action and find out what they are really doing. I know to some it will be very boring to watch but if you want to be informed about our House of Representatives, Senate and Congress you really need to take a look at Cspan.org It is also a great place to find information on current Bills and watch them being debated on.

No matter what side of the isle your on you will be able to get great information and understanding about what is really going on.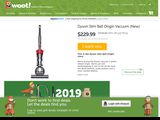 Woot
I have been watching the deals on this site for awhile. I finally bought something and the price was great and received the item as promised.

I always thought that the deals were too good to be true but I was wrong. After seeing the good reviews here on site jabber it gave me the confidence to buy from them. I only wish I would have done it before. I have let a lot of good deals go by out of fear. It won't happen again.

Thanks to all the people who took the time to write about this site for giving me the confidence to shop at Woot.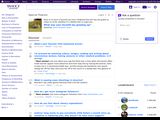 Yahoo Answers
I find yahooanswers to be entertaining at best. You will get some good advice sometimes but you will also get a lot of silly answers or unrelated to the question you ask.

I find a lot of people ask very detailed questions but won't wait around for a good answer. In other words if you write a detailed answer to the person that asked the question they will have already moved on before they see your answer. What this causes is one liner answers and not very good ones at that.

I think if they would make everyone wait a couple minutes before their answers appear it might make some people actually give good answers.

I think you should give it a try and see if you like it.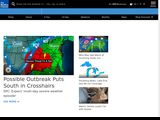 Weather.com
When I need to know the weather I can't think of any site that I trust more. I find that their forecasts are usually right on. You can also find lots of stuff beyond just the simple weather like rainfall averages and radar images for your area. So next time you go on a trip may I suggest checking the weather first with weather.com.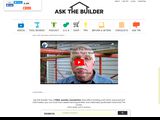 Ask The Builder
I love this site because they have a way of showing you how to do DIY jobs in way that is easy to understand and very descriptive.

I always go there when I am thinking about doing some kind of remodeling job. My wife thinks I can do anything and so far I have passed all of her tests, but I know one of these days I won't be so lucky.

I have to rate askthebuilder.com with high remarks. askthebuilder.com has been a life saver for me.
Costco
I love Costco. I have been a member for many years and never had any kind of problems with them.

I do find that you have to watch yourself when your in a Costco or shopping on Costco.com because of the great selection of products and good deals you can easily find yourself with a big bill to pay.

A lot of Costco's Items are in bulk so you need to make sure you need a large amount of something before you buy it. Otherwise I think Costco is great.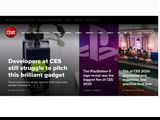 CNET
When ever I need to download software I get it from cnet.com. I like it because they make sure the files are clean and also you can get a lot of customer reviews before you download anything. Some of the best utilities I have found I found on Cnet. I also find their product reviews for electronics to be very good as well. I can't say enough about them.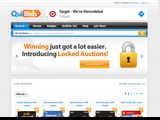 QuiBids
The site is for people to have fun. I have won a lot of items knowing that I might not win every item I try to win. If you think your going to win every item for a few cents don't wast your money you won't. If you are going to buy the item retail anyway and you have the time which can take awhile then go ahead have some fun you might even get a great deal.

I think most people get mad because they couldn't control themselves and kept trying to win something for close to nothing jumping from item to item and before they knew it the had bought a lot of bids and lost a lot of money.

So have fun but be responsible for you own actions. Don't do things for entertainment that cost money if you don't have it to spend.
Ron hasn't received any thanks yous.
Ron Has
4

Fans
Ron is Following
4

Users
Similar Reviewers on Sitejabber
I almost ordered from AMAZON, but decided to contact North America HVAC's website. I pulled up...
My furnace went out and I needed a part immediately. I found this place. I was hesitant after...