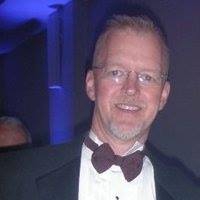 Ron"Ron M" M.
54

Reviews

50

Helpful Votes

0

Thank Yous
Experience: Computers & Technology, Clothing & Fashion, Home & Garden
Member since April 2015
Reviews

54

First to Review

24

Votes

50

Very Helpful

44

Funny

0

Fraud Buster

1

Great Find

0

Well Said

5

Thank Yous

0

Fans

1

Profile Views

2,633
About Me
consultant by day with a dark side looming at night. Very much an academia nut and have three degrees. But that and $2.50 will buy you a cta ride.
How I Can Help
I am an idea generator and looking for networking opportunities.
Interests
my dog Brian, NPR, NCIS, Chicago history and variety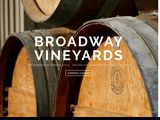 BroadwayCellars
This morning I was expecting the typical Chicago brunch menu and was delightfully proved wrong. They had pancakes with lemon curd and strawberries, which tasted for wonderful than the menu description. Very highly recommended.!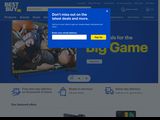 Best Buy
I visited today to expressly use a $5, and $10 certificate. Unfortunately I had not recognized that Outlook prevented download of pictures and the bar code for both certificates were not visible (I'll own that). I was able to find the $10 .email with the bar code. The register attendant got annoyed when I could not find the $5 coupon email. It looks to me if you see a $10 certificate is valid, why would the $5 not be, and simply do an over-ride. He told me if I found the email to come back within 2 weeks and it would be credited.

1. It's not worth my time to go back to the store (20 mins away) for a $5 discount. I consider it a lost cause at this point.
2. This young man has no inkling of negotiating with a customer, even when one certificate (larger at that) was found.
3. There is an OfficeMax which is located 2 stores down, which will serve well to purchased ink cartridges.

Today, BestBuy lost a very valuable purchaser over a trivial matter.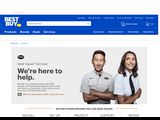 GeekSquad
I discovered this morning that the Window's key on my keyboard was not working. I spoke with an agent who had to elevate the problem as it "as over her head." I had to go into the city, so left GS working on this issue. I got a phone call roughly 2 hours later that the problem had been corrected.

Only to get home and not able to open Outlook, so I had to have another remote session conducted on my PC. I again had to leave the PC unattended, and came back and it was finally correct. At this point, I have very little faith in Geek Squad, and will consider other alternatives when my 1-year contract runs out.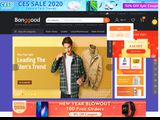 Banggood
I ordered two pairs of cargo shorts less than 3 months ago and the top button on bother pair have come off. I'm not going to bother with a refund request, just won't shop here any longer
Walmart.com
I went specifically looking for a larger humidifier and received little-to-no assistance from the associate. I ended up purchasing one that I thought would work better than the one I had, but in actuality it worked worse. The only redeeming factor was the no questions asked policy and prompt refund.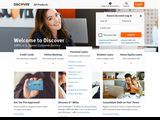 Discover
spent an immense amount of time inputting biographical, education, and work history, only to hear back from them 3 months later. FAIL!
Amazon
Amazon rarely if ever fails me in finding the books I need and getting them to me quickly. Highly recommended!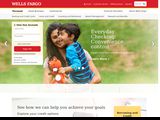 Wells Fargo
i visit the closest WF branch yesterday to make a deposit. I expressed my concern that there were few branches and ATMs for use, resulting in charges at other banks. The teller was very empathized, and suggested ways to change my account to eliminate the ATM fees and she said she would elevate this to the local director. Sometime all it takes is one long tern client with a sizable portfolio to make a difference!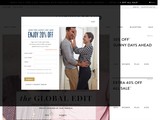 LuckyBrandJeans
I visited the Lucky Jeans store at 2048 Halsted St In Chicago today and had the most pleasant visit. The manager and I were discussing my move from Washington, DC and she told me about here recent relocation with the company. I will definitely be a repeat customer!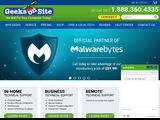 GeeksOnSite
I recently purca hased a relatively expensive PC from Busy Buy and got a geeksquad warranty. I had data transferred from my struggling old PC to the new PC and the process went less than smooth. I had to return to the store (30 min drive) twice and use geeksquad online twice, and FINALLY had to schedule an in person geek squad appointment to resolve all the issues. I truly have a lack of faith in geek squad and in the future will look into other alternatives.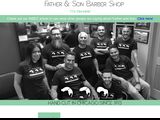 FatherandSonBarberShop
From the minute you step foot into Father and Son you are immediately greeted by all of the barbers on staff that day, which is usually no less than 5. The wait time is very short and they go out of their way to give you an excellent hair cut! Very friendly atmosphere! And as a bonus, always some nice eye candy to boot!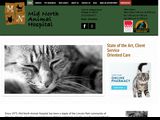 MidNorthAnimalHospital
I have had many occasions to take my beagle Brian to the vet for routine and specific problems. The staff has always been very friendly and is able to quickly schedule an appointment to see a Veterinarian. We especially like Dr. Ross, as he adores Brian and they get along fantastically. When lab work is performed, Dr. Ross provides a very thorough write up as soon as the results are returned. He is very practical when treating symptoms, taking it one step at a time to isolate the bottom line cause. Better yet, he explains everything in layman's terms so that I know exactly what this issue is. I can't recommend them high enough!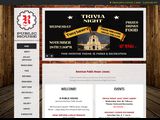 RPublicHouse
I live just a few blocks from R Public House, which is located adjacent to the Jarvis Red Line L Stop. I have always gotten superb treatment and feed from the staff at R Public House. It is nice to have such an open and accepting establishment in the neighborhood!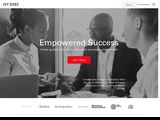 IvyExec
I signed up and was never able to sign on, even with the email help they provide. I finally spoke to a customer service representative who claimed she cancelled my account. A month later I was reviewing my credit card statement and there was a 6-month charge on my card. What a scam company. I am reporting them to the Better Business Bureau!
Ron hasn't received any thanks yous.
Ron Has
1

Fan
Ron isn't following anybody yet.