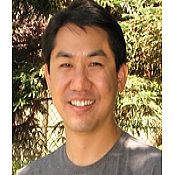 Rod"Rod" G.
172

Reviews

781

Helpful Votes

0

Thank Yous
Experience: Health, Computers & Technology, Business
Member since April 2007
Reviews

172

First to Review

147

Votes

781

Very Helpful

709

Funny

26

Fraud Buster

16

Great Find

19

Well Said

11

Thank Yous

0

Fans

20

Profile Views

22,682
About Me
Physician, photographer, and tech junkie
How I Can Help
I can help people discover health care websites, consumer electronics, photography, and beauty sites
Interests
photography, health, MMOs, cooking, consumer electronics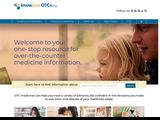 Know Your OTCs
great resource for anyone buying OTC drugs at the pharmacy - People don't realize that OTC (over the counter) drugs like cold medications really can have many side effects and problems associated with them. In fact, older drugs like aspirin probably wouldn't even make it through the FDA process today to be sold OTC due to its many adverse effects. This website is dedicated to educating consumers about the overall safety of OTC drugs and does a great job at doing this. This information is available at other sources, but this site has a an easy to use user interface that I think consumers will appreciate.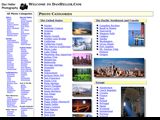 Dan Heller's Stock Photography
The business of photography for future pros - This is the perfect starting place for amateur photographer who want to turn pro. Meaning they want to quit their day job and become a professional. I have tried to make some money in the past in photography, but I never aspired to make a living off of it. My goal was to only make enough money to afford buying all of my prime lenses. I found this site and it does have some great lessons for those wishing to make some money off photography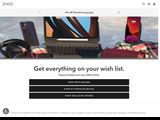 Zagg
Protect all of your electronic gadgets like the iphone or PSP - These guys are probably the best out there at making protective surfaces for all types of electronic gadgets. Don't bother going to the store to buy cases for your mp3 player, cell phone or even laptop, just go to this site they have protective covers for almost everything.
Tupalo
There have been many companies trying to do a really good job of local business search and reviews. Citysearch tried this years ago and it seemed like Yelp in the end has most of that market right now. Tupalo along with their partner citygrid media now has 1 million listings for US businesses and appears to be going up against yelp. They will have to acquire many users to reach the level of cult following that yelp has but they seemed to have done well in Europe so we will see if they can pull this off. Currently they do not have many reviews that i would look at in the SF area, but they are just getting going and I would be interested to hear what experiences local business have with them. The yelp reviews from business owners is highly variable with some loving the new business by yelp and others calling yelp the new mafia.
Fitbit
Fitbit is a neat little device that works like a nintendo wii tracking your daily movements and then calculating your total calories burned. I tried to order one but they are currently backordered as they seem to be in high demand. They do have a partnership with google health to upload your data. Probably a cool gadget for people to track their daily activities and as a physician, I would recommend that people always take the stairs rather than the elevator so if a device like this can inspire people to get more activity into their daily life that would be a good thing. They also claim it can track sleep, and that too could be useful for people to monitor. I like this device as simply a reminder for people to get exercise and get to bed early for sleep...I hope it catches on as it serves a good purpose in promoting health.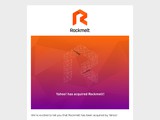 Rockmelt
Giving this site a cool rating for right now as they are still only giving out beta invites to those who sign up through facebook connect. Interesting concept by the Netscape founders and it looks like it integrates facebook more than anything else, but I guess we will just have to see how well they do in the future. With Bing also using facebook as part of its social search, looks like the real winner here will be FB.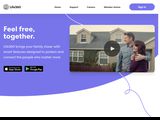 Life360
Very useful suite of services to protect your kids and family. The most useful application is the one where your kids just have to push a button to check in and then you know their GPS location. Great value and I highly recommend this site.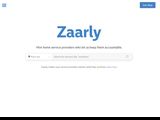 Zaarly
I think everyone who uses craigslist at one point in time has wondered why they haven't made it more web 2.0 and social. Their old model still works and is very easy to use, but that is of course opening the door for these new start ups to create their own version of craigslist. I tried zaarly out and it was very easy to use and intuitive. The only problem of course is lack of users. The small user base right now is great if you are a small business and have services or products to offer as you will receive many eyeballs for what you are selling. I truly hope this particular site catches on.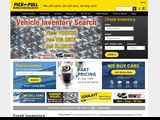 Pick n Pull
pick n pull is a great website business as well as local opportunity to get used auto parts for very cheap. You just pay two dollars for the entrance fee and enter with your auto tool set. Needed a toyota car rear mirror and an auto retract antenna. Both fixed for under $50. Obviously much less than buying it direct from toyota.

Just make sure you bring your own tools, gloves and check the website before heading down to one of their locations.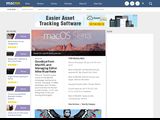 macnn
great gadget website - one of my favorite sites for new electronic gadgets...easier to find cool new toys on this site than on big sites like cnet.
LifeExtension
Good site for overall knowledge about anti-aging medicine and they do carry a wide range of supplements. I personally haven't used their supplements before but I have heard good things about this company from other anti-aging doctors. Their magazine is also worthwhile reading if you decide to get that subscription.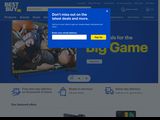 Best Buy
Overall as a company, I would give bestbuy a decent rating. They have lots of great products and their geeksquad is very good for repairs and their extended warranties. However, let me advise against preordering from BestBuy. I recently preordered a Sony camera that was in high demand 2 months in advance. I paid for it 2 months in advanced. Then, when my sony camera arrived, I received a phone call to pick it up. When I arrived at the store to pick up the camera which I had paid for 2 months ago, they said "sorry, looks like we sold it to someone else". You will have to wait another 1-2 months to get it or you can just have your money back. Seriously?!?! This is not the level of customer service one would expect purchasing a camera costing thousands of dollars. They sold a camera that I had already paid for and it was "locked up" behind a gate....and I was told to just come pick it up. I saved the voicemail and had to play it to a manager. Overall I have had decent experiences with BB in the past, but I will never again preorder anything from them.
Rod hasn't received any thanks yous.
Rod Has
20

Fans
Rod is Following
358

Users
Similar Reviewers on Sitejabber
I love everything they sell! The price is right for the trendy styles they have to offer!...
After getting my stock ultrasaber all I want is a sound version, I cannot recomend enough, but...