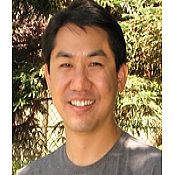 Rod"Rod" G.
172

Reviews

781

Helpful Votes

0

Thank Yous
Experience: Health, Computers & Technology, Business
Member since April 2007
Reviews

172

First to Review

147

Votes

781

Very Helpful

709

Funny

26

Fraud Buster

16

Great Find

19

Well Said

11

Thank Yous

0

Fans

20

Profile Views

22,817
About Me
Physician, photographer, and tech junkie
How I Can Help
I can help people discover health care websites, consumer electronics, photography, and beauty sites
Interests
photography, health, MMOs, cooking, consumer electronics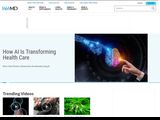 WebMD
excellent advice and easy to read - WebMD has become a very commercial site now with articles written for the general public. They have a great search system, videos, Q&A by doctors and they have pretty much dominated this sector of the market. I would say just be careful not to confuse the real articles with the advertisements on this site. Most importantly, this information can be used to supplement what your own physian's advice and NOT be used to diagnose yourself. As a physician, I have seen so many patients who read something on the internet, completely convinced they have a particular disease. Upon seeing them in the office they are completely wrong and misguided by information they read on the internet. For the sake of being safe, leave the diagnosing to an experienced physician and use great websites such as these to supplement your doctors advice.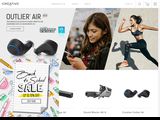 Us.creative
Best sounds for your HDTV - If you think you need to spend huge bucks for an amazing surround sound system, then you are wrong. Most really really good surround sound system cost about $1500 for a good receiver and then another $3-4K for speakers to go with it. And, even then you do not have complete control over how your system sounds. Music and sound is very individual and what sounds amazing to someone may not to someone else.

The most inexpensive way to achieve the best sound quality for your new HDTV is to actually use a PC with a high end creative labs sound card and THX 7.1 speakers like their gigaworks. A PC with their highest end sound card will run you about $1K, the same as a good receiver. Except now, you can hook it up to their THX speakers and get 7.1 surround sound and complete control over your sound quality. Combine that with the fact that you do not have to also buy a DVD player now because your PC can do a better job of scaling the video to 1080p than a $500 sony DVD player.

The big disadvantage is the look of these types of speakers, otherwise they will provide sound quality far surpassing that of higher end 5.1 surround sound systems.

Gigaworks 750S speakers a creative labs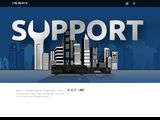 OPPO Digital
best DVD player for your plasma - If you just bought an HDTV, the odds are you are using the wrong DVD player for it. There are many new upscaling DVD players out there by big name brands like sony/toshiba, etc...and they all claim to upscale to HD. The reality is that they have really bad scalers in them and rarely do they do full 1080p. They also often lack the ability to play divx and other types of media.

The Oppo DVD player is on par with DVD players that cost 5 times the price...they include a Faroudja scaler which is usually only found in very high end dvd players (not the cheapy sony/jvc/toshiba....more like Marantz and name brands like that.

Bottom line: oppo has the best bang for the buck DVD player out on the market for HDTVs. Don't waste your money going to circuit city and buying a big name sony dvd player that is vastly inferior to the OPPO units. Just read all of the awards this company has won...they are the best around for the $$$
B&H Photo Video
get their catalog - while their website is amazing, if you are on this website, you owe it to yourself to get their full catalog as it is easier to browse through all of their professional products. Just email them and ask to be on their mailing list.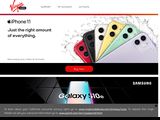 Virgin Mobile USA
great phone if you want to keep your identity a secret - You pay buy buying prepaid cards, you can use a fake email, and they never ask your name when you activate the phone. Its like they don't even want to know you name. I'm thinking whoever uses these phones has something to hide or they are for kids who can't afford a real cell phone plan. Genius idea though.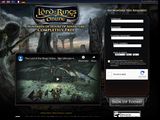 Lord Of The Rings Online
Enter middle earth on the best online RPG - This game stays pretty true to the tolkien books and the movie; fans of the genre will be very happy with the accuracy.

It is not quite as polished as WoW, nor does it have any PVP aspect, but what it has is a stronger quest system and better storyline. The tradeoff is that nobody is quite sure how long LOTRO will last. Turbine had better keep cranking out quests and moving the plot along or subscribers will get bored.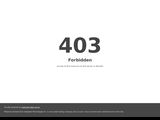 Ilounge
great find - I've been looking for a site like this ever since I got my ipod.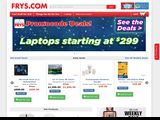 Fry's
the mecca for all geeks - I get lost in here for weeks at a time. They have the best return policy on the planet. If its broken, just return it. If you get tired of it, just return it. Just don't ever buy something that was returned even if its 10% off.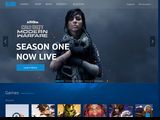 Blizzard
diablo, WoW, and starcraft oh my - They have created some of the best games of all time...nobody has been able to touch them in the RTS genre. It is predicted that Blizzard will eventually take over hollywood studios as the gaming market grows.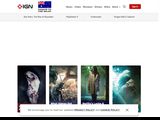 IGN
best site for gaming, worth the $20 to join - You have to pay like $20/year to join this site, but it is worth it due to all of the great reviews and the ability to participate in the forums. It is often hard to trust game reviews on the internet, but IGN has very reliable reviews.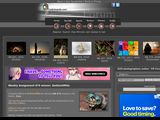 fredmiranda.com
this is the website for pros - This has some of the best collection of photography knowledge on the net. Fred does a wonderful job staying current with new trends in photography. Somehow this site has collected some of the best photographers online.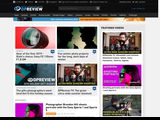 dpreview
great site to find the perfect camera - This is a great site to interact with other people and find the best cameras on the market. Phil Askey the site owner does a good job keeping everything up to date.
Rod hasn't received any thanks yous.
Rod Has
20

Fans
Rod is Following
358

Users
Similar Reviewers on Sitejabber
Ordered a Dominix LE5 during the Fall Raffle 2019 and won a first prize that came in with a...
Ordered a mystery box a few months ago to get an idea of quality and was impressed. Ordered a...