Robert T.
6

Reviews

14

Helpful Votes

0

Thank Yous
Experience: Clothing & Fashion, Travel
Member since January 2018
Reviews

6

First to Review

2

Votes

14

Very Helpful

14

Funny

0

Fraud Buster

0

Great Find

0

Well Said

0

Thank Yous

0

Fans

0

Profile Views

327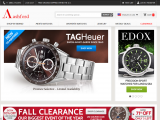 Ashford
I received a reply from Ashford via BBB (Better Business Bureau), they claim to have sent me a settlement agreement which was signed but not notarized which I believe it should have been. Needless to say, it was not signed by myself and Ashford has supposedly filed suit over a fraudulent order placed under my name...This company is a joke..First off, I didn't sign the agreement which I have seen a copy of and its not notarized. Second, I have not placed an order from this company in a year or so...Thirdly, this company has little to no credibility, having lied numerous times and sent defective items and empty watch boxes. Them filing suit is a JOKE...I have nothing and they will get NOTHING.
"VERY Shady Company"
1/22/18
• Previous review
Ashford.com aka Alliance Time has sent me several empty watch boxes as well as defective watches. I've received a total of five defective items, four empty watch boxes in my order history. In particular, Order *******725 arrived with watch missing. From prior experience, Ashford likes to file a UPS claim which is fraudulent as it appears they do not inspect their items prior to shipment which is evident in the fact they've sent me a total of five defective items.....One item, order #*******455 arrived defective three times in a row, the initial item would not change time for well over 8 hours as well as two replacements. I was promised a working item each time, I believe they simply repackaged the same item and reshipped it. They may have got it to work briefly, however, I do not know for sure. I do know I set time numerous times and did not change time for well over 8 hours. It is highly unlikely a different item would not work three separate times, unless they repackaged the same item and resent it.. Order *******725 is one of a few missing items, still unresolved. I've looked into other complaints/horror stories about this company and found a several on https://www.sitejabber.com/reviews/ashford.com, as well as https://www.trustpilot.com/review/www.ashford.com, https://www.glassdoor.com/Reviews/Ashford-com-Reviews-E1098187.htm. Needless to say, this company has very little credibility. Customer Service reps, some of whom work from home, never know if and when the manager by the name Donna will be in. She is rarely there to speak with when you call and does not return calls/messages. I've left several messages with reps including a Curtis, Brett, Ani to name a few. She has never returned a call. This company is shady to say the least.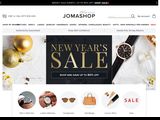 JomaShop
Orders 17T2330 and 17T2261 placed on 12/21 both arrived incomplete and in disarray, original manuals are missing and items appear used/not authentic. The plastic tape on them appears to be a suranwrap type of plastic, not original plastic covering used on original Rado watches. The watch tag was removed on one item, manuals missing on both orders. I've been emailing/calling Jomashop since late December, I was promised a call or email back from an * on or around 12/26, nothing received back. I've since made additional calls, was put on hold for well over ten minutes before call dropped, called back again and another lengthy hold time before someone in sales picked up and said they are closed. I've also sent emails, a few reps stated manuals were sent, nothing received to date. Most recently, I received an email from an *, this is now almost two months since my initial call to *, too little and too late as I need a refund for items. She stated manuals were sent and had tried to reach me by phone, I've received no calls from her or anyone at Jomashop.com to date. I called today, 2/19 and spoke with a manager, she requested photos of items even though it is past 30 day return time frame. As I attempted to explain to her, the orders are incomplete first of all. Second, the items are boxed and ready to return. I believe photos are irrelevant at this point as orders are incomplete and past return time frame, which is not my fault as Ive been in contact with Jomashop since late December and I've stated I need to return prior as they are incomplete, suspect they are fake/used. I received two additional emails today with information to return, no prepaid return label. Their live chat rep refused to send any label without photos of items. Again, I do not believe there is any point as it is past return time frame and they can simply deny refund even with photos. They seem to miss the point the orders are incomplete without manuals, simply do not care.

Most recently as of today, 2/26, I received a message on trustpilot.com from a Roe Adler to call him...
As requested a Roe, he left his number to reach out in regard to my review, I called him without reaching resolution. It appears he merely wanted to discuss my reasons for making such review, could not provide resolution I am looking for which I believe he plainly stated. He seemed to insist I just went ahead and made negative reviews without trying to resolve matter first, which is not true. Long story, short, the call was a waste of time. If you post a review, he will leave his number but wont be able to offer you resolution. It appears this is done so as to save face.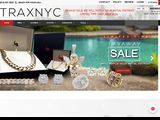 TraxNYC
I ordered a Prince theme necklace for my GF, my budget is 3000 but was quoted 3200 by Pual Mazza. I found a lower price elsewhere but the item was already produced. I had called to cancel, was told no refunds, only store credits. At time of order, their refund policy was not disclosed. They claim copy rights to the item so as to dissuade me from going elsewhere, which I already have. This policy was also not disclosed. My word of advice is to shop around before buying, especially a custom order. They will deny a refund and claim copy rights to the item. In this case, its a Prince item and no way they can claim a copyright to it. They are ridiculous.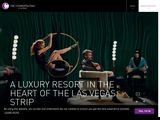 The Cosmopolitan
I received a notice of ban/trespass from the resort on 10/27 for "incidents" I was supposedly involved in. The incidents are actually legit complaints I filed about two past stays. Prior to this notice, I received a text from Jessica Ragin saying to call her prior to booking my next stay, this was about a room upgrade she offered in an email several months ago..She then turned around, had me banned from the resort I believe because I went over her head and complained to a higher rep about a refund of resort fees... My complaints are all legitimate, pertain to issues of cleanliness as well as technical. My first stay in March of 2017, partially eaten food was found in refrigerator, two bottom drawers were dirty, a large stain on carpet leading in kitchen. Technical issues include a phone cutting out during calls despite battery replaced, hotel staff kept coming in room without knocking, harassed over slight movement of items in mini bar. Second stay was slightly better, except mini cooler supplied for food and beverage storage was not adequate and had a strong sour odor in it, no microwave supplied for use. The bathroom toilette did not flush correctly, guest bathroom had to be used. Crumbs and dirt found underneath end piece to sofa when it was moved into place, cleaning staff moved it out of place to cover up mess. Watch out if you complaint about the resort, they will ban you.
"Renovated rooms are nice but cleanliness isn't great, several technical issues"
4/23/18
• Previous review
Renovated room is a nice change but, appliances are inadequate and cleanliness isn't great. The refrigerator supplied for food and beverage storage is same size as minibar refrigerator, being as small as it is its impossible to store both food and beverage. There was no microwave supplied to cook, I had to request one. When I moved end piece of sofa inline, crumbs and dirt were found under it, it appears cleaning staff simply moved the end piece out of line to cover up mess. The bathroom toilette behind bedroom did not flush right, the guest bathroom had to be used. One of the maids left a dirty pillow case behind as well as took phone off hook in bedroom for whatever reason, this happened on the second to last day of my stay. Guest services would only refund three days resort fee out of the seven I stayed, I requested a refund in full. This is the second time I've had issues with cleanliness as well as technical.
Update..
I attempted to reach Simon Pettigrew, VP of Operations, was directed to a Marleen, she was detailed about my past stays which were both disappointing. I then received a call from a Carlos Chavez whom was already aware of my past experiences as he had reviewed my account. I've experienced issues related to cleanliness as well as technical twice at this hotel..... food was left in refrigerator from a prior stay, carpet had a large stain leading into kitchen, two draws in refrigerator were both dirty and had to call twice to be cleaned. Technical issues included a phone cutting out, battery replaced and still did not work correctly. Hotel staff would come into room without knocking....This is all from first stay.. I elected to stay a second time, give it a second chance. Unfortunately, similar issues experienced yet again, which were detailed in complaints/emails/calls. The mini cooler supplied for food and beverage storage was not adequate, same size as mini bar cooler. It also had a sour smell in it from a prior spill. When I moved end piece to sofa back into place, crumbs were found, staff moved it out of place to hide mess. Technical issues include bathroom toilette not flushing correctly, guest bathroom had to be used, a loud sound of running water in bedroom late at night. As I said before, these issues were detailed and reps would only refund partial resort fee, which was like pulling teeth. This is very disappointing, second time around. My recent attempt at resolution which includes a FULL refund of resort fee, was met by a run-around with a Marleen. A Carlos Chavez reached out, however, the reason for his call was merely to provide his info in case I choose to stay again which is unlikely...He seemed to offer discounts off future stay and stated he would inspect room prior to arrival, which was supposedly done last time...Needless to say, a run-around.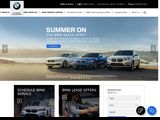 BMW Of Darien
I received a message to call dealer in reply to a review made on another site, I called and was referred to a Tom Samperi, left a voicemail. To no surprise, he did not return call or any subsequent calls/messages. It appears the dealer only left their number so as to appear to save face, not returning my calls only makes themselves look bad.
"You'll enjoy your car if you buy elsewhere"
3/12/18
• Previous review
Please see my previous reviews, all negative, about this dealer. My car was held in their storage pending registration, it was there Since October, Picked up around the end of January. I was given the impression that storage for an extended length of time would not be a problem. However, they soon reversed that and began harassing me over it as well as negative reviews made of them prior. This dealer will say one thing and do another, also turn the situation around on the customer. I was in turn charged 1800 in storage fees when there was no signed contract as to how much would be charged and how many days. Upon picking up my vehicle the USB phone charger I left in it is missing, I assumed it was lost so as to not accuse anyone of stealing. I emailed my sales rep, Trevor Johnson, when I discovered it and received no reply. Paula Callari, dealer principal, emailed me saying car should not have been in storage for so long, even as secure as it was and to enjoy my car... She brushed it off and refused to reimburse for my STOLEN USB charger. The reason it was in storage for so long, which she is well aware, is it could not be registered due to past due property taxes owed...I'd enjoy my car if I bought it from another dealer, this place is a nightmare, one issue after another and they turn it around on the customer. Complaints are on file with DMV, BBB (Better Business Bureau) Connecticut Attorney General's Office. Dont leave your car at this place for any period of time, unless you like being charged crazy storage fees and items stolen. You'll enjoy your car more if you buy from another dealer.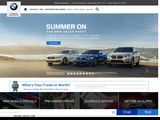 Oysterbaybmw
I requested a price quote via email on a M2 Competition recently, Anthony replied to me and expected me to quote him a price, which is not how it works. He and I went back and forth several times, I requested him give me a price and we would go from there, he still requested me give him a price I wanted to pay.. Needless to say, he expected me to negotiate with myself which will not happen, I blocked out his emails as I was not going to keep going back and forth with him. I then received another email, this time from a Corrine, she did the same, expected me to quote her and negotiate with myself. This dealer obviously does not quote prices via email, one of the rare ones out there. Watch out for this place, they are trying to pull something if they will not quote you a price via email. Be warned. Most recently, the dealer conveniently tried to state they emailed a price, this was after I posted a review on dealerrater.com, they claimed they offered me MSRP price. As anyone can see, they simply did not want to admit they were selling at this price and would not discount it. They've threatened to take legal action which I welcome and which is just that, a threat. They have no claim against me
Robert Has Earned
14

Votes
Robert hasn't received any thanks yous.
Robert doesn't have any fans yet.
Robert isn't following anybody yet.
Similar Reviewers on Sitejabber
We stayed here for our wedding back in June, 2017, along with several other family members. The...