Robert"Rocky" R.
5

Reviews

15

Helpful Votes

0

Thank Yous
Experience: Business, Food & Drink, Society
Member since March 2016
Reviews

5

First to Review

3

Votes

15

Very Helpful

15

Funny

0

Fraud Buster

0

Great Find

0

Well Said

0

Thank Yous

0

Fans

0

Profile Views

214
Peets
THE PEET'S ORGANIZATION ENGAGES IN OUTRAGEOUS HARASSMENT & TORT CONDUCT AGAINST ITS CUSTOMERS!

I have been a Peet's customer for over a decade. I never had any issues or complaints there, until this past summer.

I discovered that their personnel were engaging in serious tort conduct against me. I demanded that they stop.

What transpired after that is unbelievably outrageous, disturbing, and outright despicable and disgraceful.

Their coffee shop at 3121 Crow Canyon Pl Ste C San Ramon, CA 94583, which I frequent on weekly basis, is run by their employee "Galen." Right after I complained, she started sitting in her car out in the parking lot and would conduct surveillance on me when I would arrive their in the mornings. On one occasion, while I was getting into my car, she walked briskly past me within 18" and I was startled. She had the whole parking lot to walk to her car but she chose to walk near me. I took this as an attempt to intimidate and harass me.

One morning when I arrived at Peet's at 6:45 am, in total darkness "Galen" was hiding near a dumpster behind where I park.

I discovered through my investigation, that from June 2018 through the present, "Galen" summoned the City of San Ramon Police and the California Highway Patrol making false reports about me in an order to further harass and intimidate me so I would discontinue frequenting the establishment. "Galen" would call the on a daily basis when I was there. This was some illegal scheme to have me falsely arrested. A person with no conscience.

On another occasion, strangely, I encountered "Galen" in Martinez California. I found it suspicious, coincidence, or did she follow me out there?

If that be the case, and in my opinion, "Galen" engages in criminal conduct of making false police reports. A violation of Penal Code § 148.5. Since this has gone on for several months, there are several violations.

I do nothing but go there because it is convenient and to work. .

Now, the personnel at 3121 Crow Canyon Pl Ste C San Ramon, CA 94583 treat me discourteously, are rude and angry, in particular, "Galen." I get angry and hostile looks. There is another manager there, "Katy" who behaves similarly.

On Sunday, I received the latest newsletter from Peet's via e-mail and I found it odd. The looks on the Peet's representatives were actually angry. They must have worked at the 3121 Crow Canyon Pl Ste C San Ramon, CA 94583 locale. I found the newsletter kind of bizarre, strange without totally smiling faces. I took the communication as an attempt to be threatening; frowns and folded arms.

What does this say? We have angry and unhappy coffee? I blocked their e-mails; this made me feel further dissatisfied with this organization. It appears that the 4 men in the photograph were attempting to be intimidating, if that is at all possible for the men I see that work at Peet's.

One of their customers, Angie K on Yelp published defamation about me attempting to help these employees and damage me. I had to demand she remove the post which she did. Another bizarre occurrence.

I am beside myself and speechless for what has occurred over several months at this San Ramon Peet's establishment. They act like I did something wrong; which is a complete falsehood. I did something wrong? They are unsupervised, inadequately trained, and engage in disgraceful tort conduct; and, possibly criminal in my opinion. What I cannot reconcile is how this went on 6 months.

What kind of deceitful, diabolical, sick little minds think this way? They appear to rationalize and laugh at their behavior; what does this say, we will get you for complaining? They do not understand the seriousness of their devious sleezy conduct.

They are inconsistent with proper customer service and engage in inappropriate conduct. I am not buying their coffee anymore. The location is convenient for me. Starbucks and McDonald's are giving them a run for the money.

Is this going on Statewide? Let's begin a discussion about it. The public should be informed. 1 Star.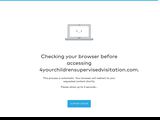 4yourchildrensupervisedvisitation
This is a total ripoff organization pursuant to my investigation.

This woman Loralee Rae interferes with father's rights to contact and visitation with their children. She will demand money ahead of time, then will unilaterally make up capricious reasons to cancel visits.

What she is doing in violating federal law pursuant to RICO by extortion (You do what I say & pay me money or you do not see your children.) Further, she interferes with parent's rights to have visitation and contact with their children.

She is just lazy, does not want to work, and is a sad torfeasor causing citizens damage and injury. A man hater. If you use her get rid of her.

Caveat Emptor. Absolutely DO NOT HIRE this sad misfit. Go somewhere else for your service's needs. You will be severely disappointed.

The Guardian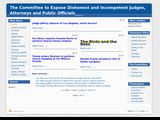 Noethics.net
I have observed that this site publishes defamatory information regarding attorneys. I would stay away from them; they will get you involved in a lawsuit because they do not know what they are doing.

Believe what they publish? Not a chance. This site is run by a bunch of reckless wanna be sad dorks.

Give them money? No way! I would stay away from them as far as I could or they will get you involved in litigation that will bankrupt you and follow you for years.

Guardian of Masculinity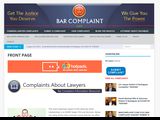 Bar Complaint
https://www.facebook.com/barcomplaint.comalert/

https://www.azcentral.com/story/news/local/phoenix/2016/06/29/phoenix-website-owners-attorney-denies-harassment-claims-federal-court-trial/86313212/

http://kellywarnerlaw.com/alert-charles-chuck-rodrick-aka-charles-gilson/

http://www.chuck-rodrick.com/

Sad misfits.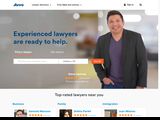 Avvo
Avvo and its sales people basically deceived me into using their services for my legal business. They basically promised more business and profits. They did not deliver at all. They will not refund the monies I paid them when I requested they do so.

Their business practice is very questionable. As an attorney, I do not recommend them.

Robert D. Rodriguez, Esq.
Robert Has Earned
15

Votes
Robert hasn't received any thanks yous.
Robert doesn't have any fans yet.
Robert is Following
1

User