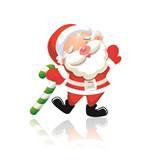 robert"Blec" b.
5

Reviews

25

Helpful Votes

0

Thank Yous
Experience: Computers & Technology, Jobs, News
Member since July 2013
Reviews

5

First to Review

1

Votes

25

Very Helpful

23

Funny

0

Fraud Buster

0

Great Find

0

Well Said

2

Thank Yous

0

Fans

0

Profile Views

592
About Me
Simplicity is the ultimate sophistication. ~Leonardo DaVinci
How I Can Help
Anytime, anything
Interests
smooth lightning speed hassleless technologies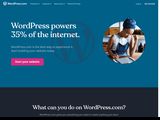 Media Machines
Hello,

I know worpdress.com is famous and has a lot of success. However, their service and products are in fact quite average if not poor in many cases.

I created a blog twice with them, or at least I registered twice. The 1st and 2nd time, I've never ever received any activation emails. So I never could activate and create these blogs.

Of course, I tried to contact the support. But as you know, wordpress.com has no support, they only have a huge Q&A database where of course the activation problem is completely ignored.

I decided to write to their "VIP" services in order they could solve this activation problem. I did so and guess what ? I never got any answer.

So, wordpress.com has no real support, if something goes wrong, you are on your own. You pay or not for it, change absolutely nothing.

Secondly: I browsed a number of website using worpress, they all have the same issues: full of trackers, scripts, useless java and very very heavy to load. On top of that, wordpress.com or any other site using their products, bugs are frequents including complete freezing (meaning if you are logged in you have to start everything over.

To conclude:
1. Huge technical issues
2. Activation problems
3. No support (paid or free products)
4. too many scripts, trackers etc...
5. Crashes and freeze

Popularity leads sometimes to arrogance and growing too fast leads always to total chaos. I will go for a more caring, professional, lighter and smaller provider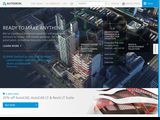 Autodesk
Autodesk has become what it is now through acquisitions mainly. Basically as a challenger with little talent, research and development compared to the world leader, Dassault Systems, Autodesk has been going through a frenzy of buying talented companies and great products (like Maya for instance).

However, the culture of this company is far from being what they display on their corporate marketing website and bio.

Here is a quite small company compared to others in the IT sector with cumbersome processes, small internal baronies with constant politics, a very slow motion firm where an email can take up to 3 weeks to be read and answered, while due to its small size it should be fast and dynamic.

As they got their products through acquisition and not through research & development, few of the employees really understand their lines of products and it tells when sales people meet customers. In fact, the value added comes from the products, some are so good that they sell themselves. Sales just need to process orders in fact. As for engineers, well they just have to rename the products their shareholders bought for them...

The arrogance prevailing inside this firm is also amazing compared to its size in total opposition with the mess and organisational chaos of this company. Never turn your back on anybody there, the knives are flying in the alleys!

From outside, they might be able to pay some spin doctors to present them as "best employer" or a modern firm, but the reality behind the veneer is a sad depressing little place where it's not nice to work.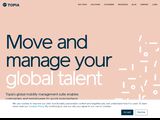 PolarisGlobalMobility
polaris global mobility edit an online software managing expatriation processes from big international corporations.
The software is presented as SaaS or even "cloud" but it's not really the case. The interface is quite old fashioned, it's not multi tenant, no prices are visible online and the prices change in relation who is the customer for the same type of products, every piece of tuning takes ages and is not automated but has to be requested and implementation takes weeks or months.
It looks like one of these old software from the 80s or 90s on a graphical and work flow viewpoint.
Not very sexy, nor quick or easy to use...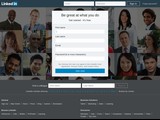 LinkedIn
I made the mistake to use Linkedin as a professional.
This is one of the worst company I ever did business with.
First of all, they don't provide any contact or phone numbers where you can contact an actual human being. If you manage to find phone numbers (US only), they are empty shells with only voice mails.
Secondly, nothing works properly. You need to open ticket support for every single piece of operation you try to do.
Thirdly, the support, probably based in a low wages/no rules/exploitation free country is not even able to understand the questions you ask and therefore provide you with proper solutions. You know now why they are hiding phone numbers. They know everything about you, but you don't even have their real name
4th: Sales service: a joke. Sales people like the others are well hidden behind the interface and never ever manage their clients.
As for their professional accounts, the only difference really is the number of words you can put in an "inmail" versus a normal message on a free account. IT REALLY DOESN'T WORTH IT.
When you manage to get in touch with a virtual interlocutor, communication is a one way system and you need to wait 24 hours for an answer. What kind of discussion is that ?
Lastly, Linkedin is full of self congratulating, superficial, exaggerated profiles and most of jobs publish there are either outdated,, fake, or just resume collection campaigns.
Tip for consumers: Don't use the professional or premium versions, they bring nothing more than the free ones and you can't downgrade after despite what they tell you.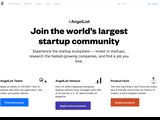 AngelList
I discovered AngelList recently. I tried the service to look for jobs in start-ups as Angel List is dedicated to the world of start-ups, promoting them, posting jobs for them, trying to find investors.

I was first surprised by the amount of good job offers and the amount of start-ups "hiring".

I quickly came back to earth. False advertisement and fake job posting are not only the specialities of big job boards or large corporations, nor is fraudulent advertising.

I don't know if the start ups posting their ads on Angel List are the one at fault or if they work together with Angel List to create some website traffic, attract attention, gain users and clients, but most of the job posted are fake or outdated.

I have also identified some fake companies and fake profiles there, taking advantage of this website to do some "con artist" jobs.

Angel List is competing with other so called "social' network like Linkedin and need to gain audience and users, so it wouldn't be surprising that they are working together with some start ups to create the impression of job abundance and success by posting many fake jobs.

It allows start ups to look profitable and attract would be investors and it serves Angel List to attract users and future customers.

Thats how it looks like after having experienced it for a while.
robert Has Earned
25

Votes
robert hasn't received any thanks yous.
robert doesn't have any fans yet.
robert isn't following anybody yet.
Similar Reviewers on Sitejabber
Was scammed for a remote pharmaceutical position with a man trying to retrieve my personal info...