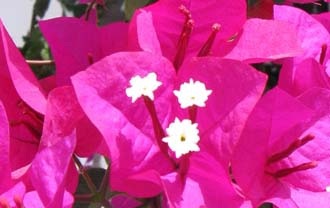 You D.
12

Reviews

52

Helpful Votes

0

Thank Yous
Experience: News, Reference, Computers & Technology
Member since July 2012
Reviews

12

First to Review

2

Votes

52

Very Helpful

51

Funny

0

Fraud Buster

0

Great Find

0

Well Said

1

Thank Yous

0

Fans

0

Profile Views

1,267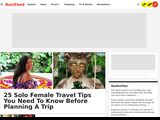 BuzzFeed
Buzzfeed is a site for entertainment, containing various quizzes and eye candy with occasional informative content. Some articles are terrible, though. It usually shouldn't be taken too seriously, but it can be a fun site to browse.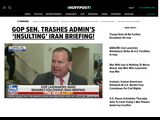 Huffington Post
Contrary to what it appears to look like, the Huffington Post is not a news site overall, but rather a site for pretty much anyone can write articles, publish them and look like they are a journalist. The quality of the articles varies depending on the author. Some of them are written by high profile scientists, activists and journalists, and some are written by people who know next to nothing on what they are writing. As a result, some articles are excellent and worthy of journalistic prestige, while others are just text walls of BS. Huffington Post should not be taken as a reliable source, but it can be a good read.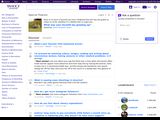 Yahoo Answers
Yahoo! Answers used to be a half-decent site for answering and asking questions. Unfortunately, many of the users have abandoned the site since the new format change back in 2014. Yahoo! Answers was known for its whole lifespan for stupid questions and answers, and the problem has been exacerbated in recent years, remaining the troll haven it always ways. These days the trolls are usually not the funny ones, but tryhardy trolls who throw a lot of provocative content in and leave out the funny. The community - depending on the section - often gets hysterical, judgmental, vicious, and otherwise toxic. Furthermore, there is a large presence of radical right users on the site, many of whom would make Fox News look like Obama. In addition, there are a large number of individuals who are very racist or otherwise hateful (especially against Muslims) Some of them are top contributors. Since 2011 or so, the moderation for the site has become abysmal, and relies on users to police the site. Racist, sexist and other bigoted content has been up for years, and often reaches the top results in popular Google searches. Reporting them usually does nothing. Some sections are now unofficial hate sites, and essentially the entire site becomes a meeting ground for hateful people after major events stereotypical of race/religion/nationality/etc. such as riots and terrorist attacks. Since 2014 with the new format change, the site has also become highly buggy. Additionally, one slip up on Yahoo! Answers could cost you your entire Yahoo! account, and they won't tell you why.

However, Yahoo! Answers isn't all bad. There are some sections that still provide good help to people who ask, such as the Mathematics and Physics, as well as the Video & Online Games and Computers & Internet sections. Do keep in mind that there may be occasional troll spillover.

Avoid the Current Events, Religion & Spirituality, Other - Cultures & Groups, Other - Society & Culture and Politics sections at all costs. These sections are full of hate mongers. Another section to avoid is Gender Studies, which is full of antifeminists. The LGBT section is full of trolls and often receives spillover from homophobes, too. The list of sections to avoid I provided is not exhaustive.

The Polls & Surveys section is largely used by teens and underage users (i.e. preteens) who want to rant, with some wingnut spillover, so don't expect any good questions and answers from that section unless you want to have some fun. A lot of the countries on the Travel section (for example, China) are full of negativity that often cross the line into racism.

At this point, I would not recommend Yahoo! Answers as a source of information, as you can find better information on other sites. If you want to use Yahoo! Answers, you should avoid all topics that people are emotional over, only using it for hard, emotionless facts. If you do ask an emotional question, do not expect a lot of intelligent answers. You are better off using sites like Quora for better answers.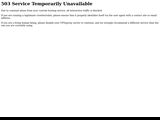 GameFAQs
This is a good place to find a great deal of walkthroughs, reviews, FAQs and help on the games you are playing. Contrary to popular belief, the forums are actually pretty tame and civil compared to most other forums, and should be safe enough for a 13-year old to frequent, due to the generally tight moderation system.

My only gripe with GameFAQs is that the moderation system is way too strict at times, and the rules given are often way too oversimplified. This can lead to you being modded with you not knowing what you did wrong, even if you have read the terms. However, there is now an Ask The Mods section where you can clarify things with them. Moderators may reject your works with no reason given.

Otherwise, this is one of my favourite sites, and I have been using it since I was a kid.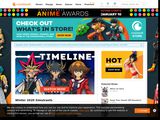 Crunchyroll
My go-to site for watching free and legal anime. There is a large selection of series streamed on this site.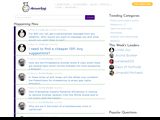 AnswerBag
Was nearly perfect until they got rid of the thumbs down feature.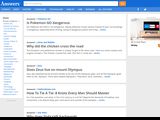 Wiki.answers
One of the best places to exchange knowledge with others. Unlike Yahoo! Answers, answers can be changed and edited.
Nimp.org
If you ever see a link to nimp.org, stay far away from it. The site is a virus that shows a bunch of disgusting images and freezes your computer (except for the images). Beware of pranksters who will try to redirect you to it, and for mirrors like zoy.org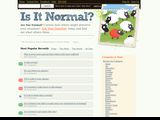 IsItNormal
IsItNormal is a site that tells you whether something is normal or not...from the internet junkie community's perspective. Additionally, there is a lot of group cohesion so often you two vastly different views getting marked as normal, or some really gross things getting marked as normal. If you want to know whether something is truly normal or not, make some real friends and ask them.

While generally very helpful and understanding in the past, the site unfortunately took a turn for the worse starting in 2015. The site has unfortunately been overrun by trolls, racists and other hatemongers. At this point, the active parts of the site are essentially like Stormfront + /b/, with intermittent fetish stories. There are some occasional helpful and serious posts, but they appear to be outnumbered by scores of racists/xenophobes, trolls (often pointlessly edgy and graphic), ranters and shock posts. Those did exist in the past, but now they seem to dominate the site.

I may have recommended this site in the past, but unfortunately the quality of the community has deteriorated too much to do so anymore.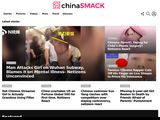 chinaSMACK
It's a great concept but it's not a good source if you really want to see what China is. chinaSMACK is a site based in Shanghai that provides raw, unfiltered stories fresh from China. The stories are professionally translated, and they include some unfiltered comments from the Chinese themselves (also translated).

While it's a great idea, unfortunately, chinaSMACK has a tendency predominantly to report negative stories that occur in China. For this reason, the site and English comment section (not the translated Chinese comments) tends to attract many people who hate China. The site says the reason for providing negative news most of the time is because those stories tend to be more popular (which is true for most of the world). So while chinaSMACK provides good reads, they should not be taken as what the average day in China is (anymore than anime represents the everyday life in Japan).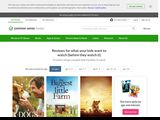 Common Sense Media
It has good reviews and info for parents who are concerned about their children. However, the parent reviews are nothing short of ridiculous. All the top reviews of popular shows are negative, regardless of the content. It appears that the only ones using the public parent reviews are people who are way too overprotective. They are also filled with trolls.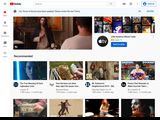 YouTube
The site is an EXCELLENT video sharing site, and signing up is free. If that isn't enough, you can even make money off your videos. The player allows you to load a video and then continue to watch it offline (the last time I checked) as long as you remain on the page. Some copyright companies have certain detection and ad system so you can to upload their content and they can continue to generate revenue off it.

However, there are a few things that keep me from giving the site a 5/5. One thing is their constantly changing site. The staff don't seem to get the phrase "If it ain't broke don't fix it", and almost consistently make their site even worse. In the past 2 years I can only think of a few good changes, which are overshadowed by changes for the worse. They make their site slower, their designs worse.

Now let me get to the worst part of it: The user comments. The comments are the cesspool of stupidity, racism, homophobia, sexism and trolling (the unfunny and offensive type). I have seen so many genocidal comments on YouTube that had so many thumbs up. It has become a haven for racists worldwide. Seeing these comments make me lose brain cells, make me insecure about my race and lose faith in humanity altogether.

However, there is an option to hide objectionable comments, and you can report them. The staff are helpful and will answer your questions. They also will remove comments that violate their ToS (which includes hate speech) as long as you report them with an elusive tool.
You hasn't received any thanks yous.
You doesn't have any fans yet.
You isn't following anybody yet.
Similar Reviewers on Sitejabber
Buzz Feed is an amazing way to get information that is happening all over the world in a fun way....
one of the must haves that i would recommen anyone! their videos are so amusing and full of real...