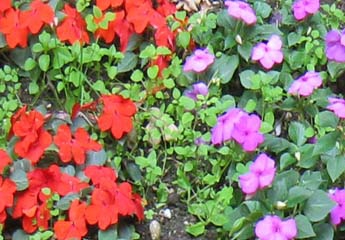 Quoc D.
3

Reviews

2

Helpful Votes

0

Thank Yous
Experience: Computers & Technology, Home & Garden, Hobbies & Interests
Member since January 2019
Reviews

3

First to Review

0

Votes

2

Very Helpful

2

Funny

0

Fraud Buster

0

Great Find

0

Well Said

0

Thank Yous

0

Fans

0

Profile Views

69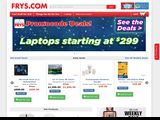 Fry's
I was purchase LG refrigerator from Fry's at Renton, WA few years ago and buy 5 years warranty from their store, (I though buy warranty from local is better than form LG , but I was wrong!), now 3 years use and my ice maker is not working, so it is about the time I call them.
In Summer time We need ice, but there is no Ice, then I call them for send someone to fix it, so someone call me for set up appointment next week from 9:00 AM - noon, but at that day at 11:00 I call to the person was call me for set up appointment, and ask are they will come to my house fix the refrigerator, and it was surprise me because over another end he was answer me with sleeping voice and after he knows there is appointment with me today, then he said he will ask his office, then call me back, but never call me back, (I'm not bother to call back either)
So days later, I call back to store for asking for fix refrigerator again, they said they will call the service, and will call me back, but never did
KKK suddenly there is a day my phone ring and the man (last time has sleeping voice) call me to set up early appointment for next week at 9:30 AM, with promised and sorry what happen last time... blah, blah, blah...
Now is Fall season, with a lot of rain. I do not think I need ice, but still need it fix!
@ 9:45 I did not see him show up, then I call him 2 times, but he did not answer my phone!!! so at 11:00 I call Fry's at Renton, to complain for the repair was set up appointment 2 time , but did not show up; so after few transfer, then I got a person help me and he said he will call the repair and ask them, so he wants to give me the repair company phone number, but I refuse, because there no reason why I have to take their phone number and call them...I told him call them and let me know, he start getting mad...
1 hours later I noticed I miss the call, so I call back, then the man at Fry's store answer me, now I got a very good service from him... after he knows I'm calling, then he start yelling, screaming... why I did not answer the phone, he said he was call me 3 times (my phone was showing only 1 time he call, and no one else), I try to tell him I put my phone in silence, and receipt only 1 call...but he still screaming and yelling...he did not knows, because he not at my phone so he did not knows... if the repair company calls me, I did not answer either... blah blah blah...he did not wants to listen me or answer my question about the repair person will come today or not!!! All he just screaming and yelling why I'm not answer his call??? I have to give up to asking him about my question and request to talk with manager, then he said the manager is not here, only him to taking care, then hang up???
For FRY'S store:
Do you need to call 3 times to your customer??? Why you do not leave a message? Do you think people have time and wait for your call, then has to answer? We are not a big boss like you, so we can not leave the phone KEEP ringing (3 times)... KKK what kind the service at FRY'S is it???
Ps: @ 13:30 the repair man show up, blah blah blah... reason show up late for 5 minutes then look at ice maker for second, then said he will order part, and leave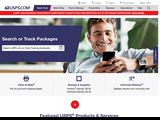 USPS.com
Jan 14th I send package to MI Jan 17th at MI they received a damage package I contact local post office Federal Way, WA for asking what should I have to do, they told me have to file on line and wait. Problem start from here, USPS could not solve the problem and my package is disappear!!!??? Jan 31st the post office at Holt Michigan take the damage package back, and then I receive $50 check? From the day open the claim on line (because the local post office told me) until Jun 25th I was looking for my package and they promised me to return it, but I never see it * Method of contact: emails, calls... * The people I was contacted including: - Supervisor at Michigan 2190 Aurelius Rd Holt, MI 48842-999, Tel# *******079. - Consumer Relations Specialist at 475 L'enfant Plaza SW #4335, Washington, DC 20260, Tel# *******704 So who else can answer my question: Where is my package, and I want it back, because it worth $400, not $50 (I still not cash the check yet)??? Claim# 5897344 Case# HQ141712500 Case ID PP-D-25521280 Incident Number is INC*******045
Tracking# KMM58544206V46048L0KM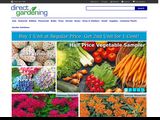 DirectGardening
If I can give them "zero" star, then I will!
On Wed, May 23, 2018, 7:37 AM, I was place an order with direct gardening for Angel's trump 3 in 1 (3 color in 1 plant Angel Trumpets are shipped in a 2 1/4 inch pot, about 6 inches tall), with warranty 1 year.
Jan 2019 the plant has flower, but only 1 Peach color (I already have this color), so I contact them with the picture, email back and forth for 2 weeks, then they agree replace (or store credit???) with another plant, but I have to use the label they was send out 8 months ago to send a return item???? IS THIS A JOKE???
Quoc hasn't received any thanks yous.
Quoc doesn't have any fans yet.
Quoc isn't following anybody yet.