private b.
12

Reviews

22

Helpful Votes

0

Thank Yous
Experience: Home & Garden, Business, Computers & Technology
Member since October 2013
Reviews

12

First to Review

7

Votes

22

Very Helpful

21

Funny

0

Fraud Buster

0

Great Find

0

Well Said

1

Thank Yous

0

Fans

0

Profile Views

778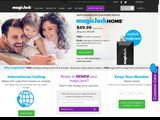 MagicJack
Magicjack website shows calls to Brazil are .05 cents per minute. I paid over $50 total in one month. When I made a call, which lasted a few minutes, the next time I made a call the minutes/money was gone each time.The last time we could not even hear each other and said nothing but what to eachother the whole time. I called magicjack customer service, they told me the money would be refunded back to my credit card. It was not. I spent another 30 minutes on hold and on the phone with them (rude foreigners) and this time they refuse to refund anything. For $50 I should have gotten 1000 minutes or 16 hours of talking for what I paid magicjack.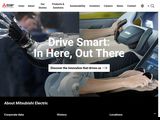 MITSUBISHI ELECTRIC Global Website
IT IS NONE OF MITSUBISHI ELECTRIC'S BUSINESS WHICH TV REPAIR PERSON I GET TO FIX MY SEVEN YEAR OLD TV! It is not under warranty. They have not made TV's in at least 6 years, but think they have a right to tell me who they will allow to fix my 7 year old large DLP TV. They refuse to sell parts to anyone but their authorized service people ( 2 left in area - crooks). They refused to sell tv parts to anyone but one of the 2 authorized service people in the area. When another technician called to order the part, they refused to sell it to him. I kept calling Mitsubishi (who were rude as hell) and finally agreed to call the other technician back and interview him (refused to tell me what they were going to ask him). Then they refused to sell this technician the part unless he calls them WHILE testing the part, so THAT I HAVE TO PAY FOR TWO SERVICE CALLS. They refuse to sell parts to distributors even. They have a couple authorized service centers in my area who are crooks/con artists (want to charge $85 for 15 minutes that they repair TV's in addition to an $85 trip fee, then they wanted me to pay them to have two men carry this large TV to their shop so they could charge whatever ransom they want or I do not get the TV back. IT IS NONE OF MITSUBISHI ELECTRIC'S BUSINESS WHO I GET TO FIX MY SEVEN YEAR OLD TV!

Internet says the Mitsubishi car people are in the same Japanese group as Mitsubishi Electric who now sells only air conditioning and photovaltic energy panels, etc. NEVER BUY ANYTHING WITH THE WORD MITSUBISHI Electric unless you want them to dictate to you forever who can replace parts which they will not sell, and have to pay ten times as much. They are required by law to sell parts for 7 years, and they have been rudely, bullying me and keeping me from getting my TV fixed for two months already. Again, I CURSE THE DAY I EVER HEARD THE WORD MITSUBISHI Electric!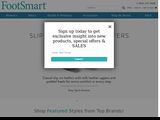 FootSmart
According to their height/weight chart, their thigh high stockings should have fit me, but they barely came up over the knee. I emailed them and they said I could return them if they were unworn, but that I would have to pay the return shipping. I emailed that because the stockings were sized so wrong that I should not have to pay the return shipping. They did not reply or send a prepaid return shipping label.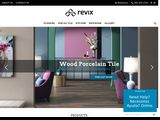 Revix
Is it any wonder people are getting away with identity theft if every vendor you buy something from insists you email or fax a photocopy of your drivers license, and credit card, give them your birth date, several signature copies, address, and phone number. If they themselves or their employees are not identity thiefs or worse, they could be selling the information to others who are. This company is located in Miami and refused to sell tiles unless I emailed or faxed a photocopy of my credit card and drivers license to them. Normally, I do not even give my last name to vendors. Someone needs to boycott these people, report them to the FTC or something! What an invasion of privacy. Its not like we were borrowing money or opening a charge account! We were just making a credit card purchase. Where do these people get off? This practice is leaving people wide open to identity theft. Could you imagine having to give this information to every vendor that you use your credit card at? It really makes me mad. They barely spoke english either. I wonder how many illegal Cubans are running around Miami with other peoples identifications?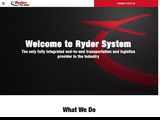 Ryder
Ryder in Novi, MI gave me a written quote which I accepted both verbally and in writing. They then doubled the price, saying they had made a mistake, and refused to honor the quoted price. Told me to either pay the difference or use a different carrier. $500 seems enough to carry a few 40 inch pallets, much less a thousand dollars. Not as though it was a whole truckload of stuff, just a tiny part of a truckload.
FloorandDecor
It has been 10 days since I ordered two tile samples. It has been 10 days and according to FedEx has not even been shipped yet. Their customer service people must be from another planet, very poor. Imagine how long it would take to get an entire order?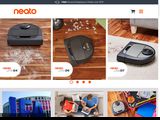 NeatoRobotics
The neato batteries stopped holding a charge after 4 months, its supposed to have 6 month warranty on the batteries. I wrote customer service dozens of emails, sending copies of the walmart receipt at least 6 times. they just keep ignoring me. They have not sent new batteries (2). I have wasted hours of my time emailing them. Too bad, the neato works good when it works, but it only lasts a few months. The attitude of their customer service people really sucks.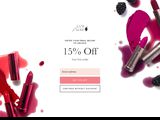 100PercentPure
I do not know why vendors think they have a right to send unsolicited spam emails to people just because someone buys something from them. I have asked them a dozen times to stop, they keep on, sometimes twice a day. I am positive I did not check the "send me marketing emails" when I order. Customer service person, Steph,, needs customer service training, needs to be taught that when the customer is speaking she should not talk over them, she needs to learn that when the customer is speaking, she needs to stop speaking and listen. Shampoo/conditioner is decent.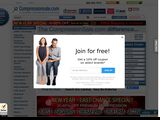 CompressionSale
They charge so much to return something that it is cheaper to throw it away than return it.
Vitacost.com
Not only are they daily sending emails to constantly waste your time, they also send junk mail thru the USPS to hound you, waste your time, violate your privacy, despite phone calls and emails telling them to keep their spam emails and junkmail to themselves, They simply will not stop. So unless this is what you want, do not ever go into VITACOST website when searching for something unless you want them hounding you daily forever.
FocalPrice
charged $57 shipping when picture said free shipping. claimed it was an overweight item (weighs 6 lbs and has to be shipped express shipping. it was not shipped express, took almost a month to get here. DO NOT BUY ANYTHING FROM FOCAL PRICE! READ BELOW MESSAGES:

> Message ID: FCP*******048
> Category: Shipping Status Enquiry.
> Subject: Unit arrived DOA, DOES NOT WORK
> Order ID: FPGZAPX2RAI2SKU: - -
> You started this message at 3/30/2015 08:26:06
> gentleman FA-805 arrived, DOES NOT WORK. Advertised as free shipping, charged me $57.01 shipping but did not send priority, took a month to get here.
> Reply Rate and Close This Ticket

RMA No.: RMA*******025
Order ID: FPGZAPX2RAI2 Request Type:Request refund

SKU: HJ3560Y/1;Complaint Reason: Functional Failure
You started this RMA Request at 4/7/2015 14:50:37
does not work, give all money back
Reply Rate and Close This Message
Bella.Lu replied this message at 4/8/2015 03:03:46

Dear sabby,

Thanks for shopping with Focalprice.com. Would you please take a vedio to show the problem? Please send it to *****@miqiangcn.com with the RMA number.



Kind regards

Bella.Lu

> huimin.lu replied this message at 4/7/2015 00:48:45
>
> Dear sabby,
>
>
>
> The email address XXXXXXXXXX is verified, you can create RMA now
>
>
>
>
> Kind regards
>
> huimin.lu
> You replied this message at 4/3/2015 09:46:19
> GIVE MANUFACTURER EMAIL ADDRESS SO THEY MAY BE ABLE TO HELP TROUBLESHOOT PROBLEM WITH VACUUM
> huimin.lu replied this message at 4/3/2015 01:57:46
> Dear sabby,
>
> We regret for the trouble caused and we'll solve your problem.
>
> To ensure your problem can be solved in an urgent and professional way, would you please kindly arrange a RMA request? RMA system is an effective channel to show defect evidence, place order for resend or process refund. Moreover, we have a professional team and specified process to handle product miss, wrong and damage issue.
>
> The step is as follows: Log in "My Account" on www.focalprice.com"Customer Service" "RMA Requests" "Submit"
>
>
>
> Your understanding and cooperation will be highly appreciated.
>
>
>
> Kind regards,
> huimin.lu
> You replied this message at 4/2/2015 08:51:33
> How can I explain more clearly? THE ITEM YOU SENT ME DOES NOT WORK! it has never worked since it arrived. As I plainly stated before 10 times messaging and emails.. Do you comprehend English? What is the email address of the manufacturer? If this is not resolved, I will dispute the credit card transaction.
> huimin.lu replied this message at 4/1/2015 21:50:33
>
> Dear sabby,
>
>
>
> Sorry, I do not understand, please explain
>
>
>
> Kind regards
>
> huimin.lu
> You replied this message at 4/1/2015 07:23:26
> VACCUM DOES NOT WORK UPON ARRIVAL! DEAD ON ARRIVAL
> huimin.lu replied this message at 4/1/2015 01:03:28
>
> Dear sabby,
>
>
>
> We can not provide free shipping or over weight items, you can see, the shipping cost is really expensive
>
>
>
> Kind regards
>
> huimin.lu
> You replied this message at 3/31/2015 09:30:22
> VAC ARRIVED DOA! DOES NOT WORK! YOU IGNORED THIS COMPLETELY AND ANSWERED THE SHIPPING ISSUE. THE VAC HAD "FREE SHIPPING" RIGHT UNDER THE PICTURE!
> huimin.lu replied this message at 3/30/2015 21:33:14
>
> Dear sabby,
>
>
>
> Thanks for your mesasge
>
> The item HJ3560Y is overwieght, can only be sent by express shipping
>
>
>
> Kind regards
>
> huimin.lu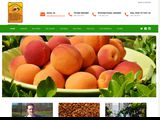 Apricots From God
They charged my credit card 10% more than what the order/invoice stated. I had to email them 3 times before they said they would credit the overcharged amount. They were very nasty about it instead of apologizing for their error, if it was an error. I called to find out how many slices there were in 2 ounces and they were very rude, first claimed not to know, then stated about 300 which I do not believe. Acted like I was bothering them for asking what should have been in the description. Also they are using the name of God to market their products, and have the audacity to call themselves "Christian Brothers".
private Has Earned
22

Votes
private hasn't received any thanks yous.
private doesn't have any fans yet.
private isn't following anybody yet.
Similar Reviewers on Sitejabber
Magic Jack promises one year of service if you purchase the magic Jack device,after purchasing...
The moment you paid money to MagicJack you are in trouble. It could work a week or a month. And...