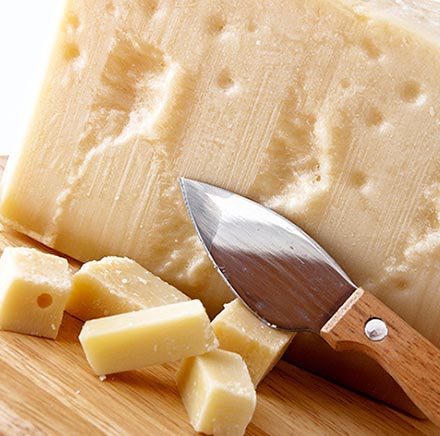 Phil N.
12

Reviews

38

Helpful Votes

0

Thank Yous
Experience: Reference, Entertainment, Computers & Technology
Member since September 2017
Reviews

12

First to Review

4

Votes

38

Very Helpful

38

Funny

0

Fraud Buster

0

Great Find

0

Well Said

0

Thank Yous

0

Fans

0

Profile Views

399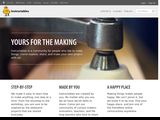 Instructables
I found Instructables.com after searching for a solution to a problem I was trying to solve. After a search online, I found a solution that was reasonably close to what I was trying to achieve and believed it would work. The potential solution even had a link to eBay with a part that I knew I would need. And then I noticed the link to a pdf, that I could download. Cool! I clicked the link and was notified I'd have to upgrade to a premium membership - up until then, I hadn't even noticed I was on Instructables site. The least costly price to upgrade is $15 for 3 months... Errr... But, Ok - I paid the fee. Then downloaded the pdf. Well, the pdf had zero actual instructions - it consisted of step 1, and step 2, with a bunch of poorly taken pictures, with no instruction what-so-ever. And the part that was linked - isn't even used. It was a complete waste of $15 bucks. the only possible redemption might be if a find another 'instructable' with actual instruction - but searching the site has proven to be somewhat of a pain in the azz. So, word of caution - just because the site promotes instructions to various projects, the quality of the instructions you receive is solely dependent on the "teacher," who could be clueless.

image coming soon
Freep
We have been receiving the Detroit Free Press, weekly distribution of the Select - which is a free separate publication designed primarily for advertising. The Detroit Free Press enters a subscription for you, on their behalf, and you receive these publication thrown on your property in the wee hours of the morning.

I have always picked them up, and placed them directly into our recycle bin. Many residents don't pick them up, and they languish in the street where they are blown around, driven over, rained on and basically litter the street.

After years of putting up with this, I finally sent an email requesting to be removed from the delivery. That didn't work.

So, I called and I was told, no problem. That didn't work, so I called again, oh, no problem. That didn't work, so then I called and suggested maybe I need to call an attorney or something. Finally, that worked!

Of course it helped, that I knew a few communities around us were in fact suing the Detroit Free Press to stop unsolicited delivery of this publication.

So, fast forward today. About a month ago, we began receiving the darned thing again. It's received win the weekend, and of course, you have to wait until regular business hours to call - because they certainly don't want to be inconvenienced! Finally, I got around to calling and was informed, I wasn't on the route to receive one; that there must be a new delivery driver and that it would be taken care of. That didn't work

What's it say about a communications business that doesn't communicate very well at all?!

So, now I have to call again I suppose I'll have to threaten them again, because apparently if you're polite and nice they simply don't pay attention. They have no problem throwing unsolicited trash on thousands of yards every week! If they were ever to read any complaints, they would learn that because of their arrogance, I have resolved to never pay for a subscription to any of their publications, and I refuse to read their free Sunday Select.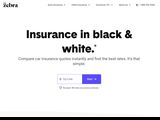 The Zebra
I read that if you wanted to compare automotive insurance rate, try this service. Supposedly, it not just a data gathering site, but would actually provide quotes. I input my info, and about 10 different companies popped with potential quotes. Of those, only one gave and actual quote. All this rest listed the exact same coverage and amounts, and if you wanted more details you had to click on "Quote". Well, then that takes you to that particular insurance company's site, where you have to input all your info again. You are able to change the amount of coverage on The Zebra, which affects the broad quotes - and I was able to improve the coverage, and increase the price, as expected. But - the price I was given, with the closest approximate coverage, was $100 more per month than I'm currently paying. I have yet to find any auto insurance company who has been able to beat USAA's prices and coverage.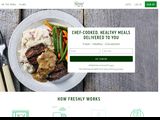 GoReadyMade
The sales price, makes it almost worth it. Of the food choices we tried, only two were what I would consider good - maybe even really good. The others pretty much filled the void. And in saying "filled", I'm being generous. The portions probably satisfy the health industry requirements, but most the guys I know could easily eat two of these meals at one sitting. Plus, if you plan on receiving your meals when they are scheduled, you'll likely be disappointed. Our last box came a day late, and customer service never returned our calls or emails. Not knowing what was going on, we had to go grocery shopping. When the box did arrive, it arrived late in the day. The ice packs in the box were half thawed, and all the meals had condensation in them - which makes me think they sat on the delivery vehicle for quite awhile. Would I pay full price for these meals - absolutely not! Customer service - none responsive.
Tip for consumers: If you set your expectations low, you may like this service OK. Though I'm not convinced the value received is reflected in the full price. Sale price - maybe.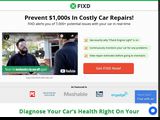 Getfixd.io
These are great devices! I have one in each of our vehicles. It is great at helping diagnose a problem and it has saved me several hundred dollars in diagnostic fees alone. I had a sensor go out on our Ford Focus. The dealership would have charged $198 just to diagnose the problem. The OEM part was less than $20 online, and there was a 'How-to' video on YouTube. It took me less than 10 minutes to change out the part.

That's only one incident. Using FIXD, I have successfully diagnosed and made four repairs on 3 different cars. I highly recommend it!!!

The other thing it does is it gives you a heads-up to what the problem may be. In one instance, the dealership tried to convince me the problem would require over $1,000 in repair costs. Using the information FIXD had provided me, I backed out of that situation, called up a local mechanic, explained the problem and got the repair done for $140 and some change.

Knowledge is power, and this little device helps provide you with more knowledge, so you won't be so easily snowballed!

Finally, my daughter lives several hours away. If she has a problem with her older vehicle, she can use FIXD to get a diagnosis which helps me, help her seek to the best solution.

It's a great investment, that'll pay dividends - you'll get your investment back!
Lowe's
I was shopping for an impact wrench, and up popped one of those foldable ladders. Something we were considering buying for my pa-n-law. I clicked on it, and it fit the bill, plus it was discounted from $149 to $89 - even better.

I added it to my cart, and proceeded to check out. Road block - I couldn't pick it up, it had to be delivered. I thought that was odd - I didn't even know they delivered, but OK.

In checking out, the request your phone number so they can nag you with offers, I gave 'em my landline (which I never use), and checked out.

I was delivered the next day - Great!

A week later, I checked my phone messages. Crap - Lowes had left a message verifying that I knew the delivery fee would be $59 bucks, for an $89 dollar item and to return their call if I didn't want it.

Then I thought I better check my bank account - they charged me a $94 dollar delivery fee!
Are you kidding me?!!

Keep in mind the store it came from is 5.2 miles away, or 12 minutes. That 12 minute delivery equates to an hourly rate of $470 bucks!

For any of the big-box stores who can't figure out why consumers are flocking to Amazon it's because of bullsh** like this. I will never, ever buy anything from Lowes again - never!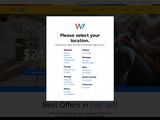 WowWay
OK, WOW is no different than any other cable service provider - they know the shell game really well, so they don't really care once you're a customer. They are currently charging me $45 per month, while providing me a whopping 65mbps service, even though their third tier service is $29.99 for 100mbps! And for $49.99 per month I could have 500mbps! When I called to ask about our crappy service, their response was - you have a contract. I said, "So, you're encouraging me to switch service providers - there's nothing you can do?" Their response, "You have a contract. Thank you for trusting WOW." Keep in mind my contract ends in a month... Oh, and I have been with WOW for for over 25 years. They're so focused on the shell game, they place no value on existing cuatomers.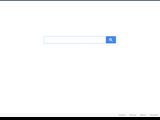 Any Search
Never, ever - ever upload 'search.anysearchmanager.com' or 'anysearchmanager.com' as it is essentially a virus that you can't get rid of without 3rd party help. I accidentally uploaded it, when I uploaded another program, that this damned thing was attached to as an add-on. I absentmindedly was clicking through the upload process when I realized had I just clicked to upload this program. I couldn't stop it, and since then have been unsuccessful it removing it from my computer. I have followed their guidelines - which work only temporarily, and have found other steps to remove it, but have yet to succeed in getting rid of it. It keeps coming back!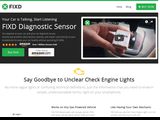 FIXD
I loved the product - I bought three before they were officially released. You plug them in, sync them with your phone and you're good to go. If there's a problem with your vehicle, you can run a scan and get a good idea of what the problem is. You can then either fix the problem yourself, or go to a mechanic having a pretty good idea what the problem is. However, be aware that you must have a newer smart phone to interact with the device. I have an older iPhone 4S, which is too old. I have had to use my wife's newer Samsung to connect with the devices. I believe iPhone 5 or later, ( iOS 10.3 or higher ) and Android smartphones ( 4.1 or higher ). Verify that before you buy, other that than, it's a great investment!
DressLily
I ordered a couple of the 3d type shirts they offer on their site. The pictures of them were kinda cool, but to be honest, my expectations were low, as they are made in China.

I ordered:
1) Mens 3D Swirl Print Short Sleeve T-Shirt XL &
1) New Fashion Concave and Convex Lattice 3D Printed Men's Short Sleeve T-shirt XL

First there's no way they would fit anybody in the US who wears L or XL - I ordered XL large to be safe... They would probably fit a small - maybe.

The shirts themselves were made of some sort of semi-stretchy material, and the print designs were crappy - nothing like the photos, and definitely not something I'd wear.

I mean you get what you pay for, so there's that. I chalked it off as a bad decision, and put the shirts in the Goodwill. Maybe somebody has a small kid, who would think they were cool...???
Tip for consumers: My intent was to provide a heads-up for future shoppers, & not to secure a refund. I felt a refund was not warranted, as I had taken a chance & ordered the products knowing the quality could be 'iffy.' However, they did refund my costs in full, & approved of my donating the products rather than returning them. The refund was processed quickly. They also said they would be reviewing the quality of the products. Hopefully, they do and future customers will have a better experience.
DressLily attempted to help this customer through the Sitejabber Resolution Center, but the customer did not respond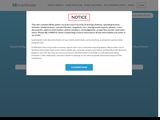 TruthFinder
I found these guys with an internet search, as I needed some background info on a potential client. they had some "deal" going where you could pay a minimum amount, but if you didn't cancel within a specific time you got hit with the full monthly fee. I think it was like 7 days or something. So, I signed up. Big mistake! I used the service, received pretty basic information. I cancelled the service within 24 hours. To my surprise, my account was billed 3 times to the tune of over $50 bucks! Avoid these guys, unless of course, you enjoy supporting the CEO's lavish life style...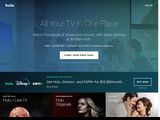 Hulu
Anybody been subjected to the changes at Hulu? The interface is more confusing and difficult to use than before, and advertisements - lots more advertisements, and for longer duration. Which is undoubtedly the cause of the "upgrade." They must think if they change up the interface enough, nobody will notice the increased advertising. I didn't see my bill decrease, though. Ugh! Hulu is definitely helping their competition. The new Hulu is absolutely horrible!
Phil hasn't received any thanks yous.
Phil doesn't have any fans yet.
Phil isn't following anybody yet.
Similar Reviewers on Sitejabber
I found your site looking for information on building a floating deck. It shows an option to...
After working with Instructables.com for 5 years I've determined that the vast majority of...