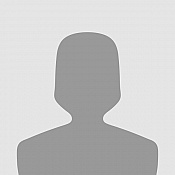 Persinette M.
8

Reviews

22

Helpful Votes

0

Thank Yous
Experience: Relationships, Society, Computers & Technology
Member since May 2019
Reviews

8

First to Review

2

Votes

22

Very Helpful

21

Funny

0

Fraud Buster

0

Great Find

0

Well Said

1

Thank Yous

0

Fans

2

Profile Views

1,126
How I Can Help
i probably can't help you, sry...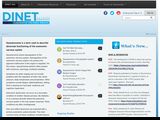 DINET
This site is a great resource for those suffering with dysautonomia (an umbrella term for a group of conditions caused by a dysfunction of the autonomic nervous system), and their families. Invisible illness is usually a very lonely road. Communities like these make things a little more bearable. Dysautonomia is all too often dismissed as 'anxiety' by doctors (and the people in our lives). It's frustrating. Maddening. Hurtful. This is a REAL physical disorder, distinct from somatic anxiety, that can unfortunately take years to diagnose. It's a shame you have to be literally bed-bound and non-functional before clueless doctors take you seriously. Quality of life is a major issue for a lot of us.

I've learned A LOT here (the mechanisms behind certain symptoms, what to tell doctors, ways to deal nutritionally etc.), and I continue to learn all the time. The site is super active. Everyone's friendly, open, and helpful. It's comforting to know you're not alone - although I wish no one had to go through this. Knowledge is empowerment.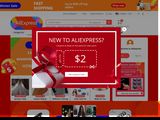 AliExpress
Just received my first packages (I ordered mostly clothes, but you can find almost anything here really). Everything arrived within two weeks of ordering, and either met or exceeded my expectations, which really took me by surprise. They make keeping track of everything very simple. All the information about your orders (including tracking, ETA and a link to open a dispute) is listed in one place, making resolving potential issues very easy. They even email you when your items reach the states, so you'll know when to be on the lookout.

You could get lost for hours browsing here - the selection is incredible (I love their collection of Mori Girl stuff in particular). I found a lot of really adorable items identical to ones found elsewhere, for literally half the price. There's this huge misconception that AliExpress only sells disposable rags, which just isn't true. If you have a good eye, you can find some really high quality pieces here.

Please bear in mind Asian sizes run MUCH smaller than American, so refer to the charts provided. The sellers make this very clear. There's often not a plus size option at all, so make sure before purchasing.

All in all a very pleasant experience.

* I just ordered a few more things and expect them soon. Will update if any issues arise.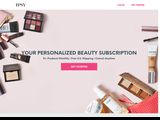 ipsy
I'll start with the positive...My items always arrived on time and in immaculate condition. Samples were quite generous for the price. The bags were well made. Sturdy zippers, quality fabric, and adorable designs. I found myself looking forward to the bags more than the samples inside. I filled out Ipsy's questionnaire, but they never sent me anything that suited my preferences. The samples were not curated, as they claim.

Ipsy gave the impression they would at least occasionally treat you to mid-range or even high-end selections (e.g. Benefit, Smashbox, Huda Beauty etc.), but they literally never did. All I ever got was random dollar store crap. I have nothing against less expensive indie brands (a number of well-known brands started out this way), and love giving new things a try, but the quality was just not there. The skin and haircare products were pretty forgettable - outside of a skeevy turmeric face mask that made me break out in hives. They also sent me nude lip liners almost every month. Nobody needs more than one or two nude lip liners. It's boring, I'm sorry.

I canceled my account with no problem. I gave it a fair shake. It just didn't feel worth it to me anymore. I could see Ipsy being really fun for a kid just getting into self-care and cosmetics. It just wasn't for me.
Hamilton Beach
Had their 900 wt microwave for a few months before it literally smoked out my entire kitchen. I'd only had it on for a minute or two, before thick plumes of smoke started billowing out from the back. My smoke alarms went crazy (thankfully the sprinklers didn't kick in). The fumes took hours to clear, and went through the entire house - the stench lingered for days. It was a really scary experience. Apparently this model is defective because other people are saying the same thing -

https://www.consumeraffairs.com/homeowners/hamilton-beach-microwaves.html?page=2#sort=top_reviews&filter=none

Dozens of recalled products are listed on the HB website. From this page, I went to 'report an issue' and gave all the information I had - what occurred, serial number etc. Customer service responded with a very dismissive email. They basically couldn't be arsed and told me they 'don't deal with that' and to 'contact Walmart' (the store I bought it from) lol. I wasn't asking them for a refund. I was telling them their appliance was dangerous and should be looked into before someone gets hurt. I even linked them to the Consumer Affairs page where others reported a similar issue with this microwave. Hamilton Beach couldn't care less. Walmart never got back to me either, but that's another story.

Dangerous Made in China appliances. Reckless business practices. Horrible unethical company.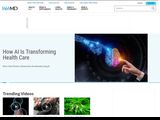 WebMD
This site was never my go-to for medical advice, but it's become even more useless since selling out to advertisers. Literally more ads than content. Confusing to navigate, there's just way too much going on at once. Pages take forever to load - and when they finally do, it's just a cluttered mess of drug ads, (often poorly disguised as 'doctor discussion guides' - they all lead to the same place - pharmaceutical adverts of course) and random links. As if that's not bad enough, there's also the distraction of seizure inducing pop-up ads. It's truly an assault on the senses. The ads are all over the place too. They just throw it all at you in a frenzy and see what sticks. I endeavored to get through a single article, and was hit with just about everything...no I don't have ankylosing spondylitis...or saggy jowls...and I certainly don't have erectile curvature...no I'm not interested in 5G stocks (these are just a fraction of the ones I saw) either. There's no real way around it - ad blockers handicap the site completely.

Content feels like an afterthought - articles (squeezed into one or two small paragraphs per page, to make as much room as possible for the ads) are presented in a really cheesy slideshow format. The information given is often laughably basic and repetitious e.g. 'sleep and exercise more' if you want to conquer depression. Whoa, mind blowing. We've all heard these regurgitated factoids a million times - this sort of hackneyed advice is meaningless to the seriously depressed.

Between the bombardment of ads, lazily written articles, and poor web design, this site is absolute garbage.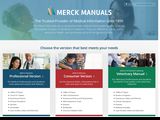 Merckmanuals
These exhaustive, regularly updated manuals (originally published in 1899 - they were then converted to web format in 2014) cover thousands of medical topics and are available in ten languages. While I mainly use the professional version (recommended by my teacher to supplement my instruction), I sometimes toggle back and forth between the professional (as a student) and consumer version (as a patient). There's even a Merck veterinary manual that covers not only cats and dogs but more exotic species as well e.g. lizards, llamas etc. It's perfect for pet caregivers in need of concise and accurate information. All corresponding versions of the manual are held to the same high standard.

Merckmanuals are peer-reviewed - the articles are written by 350+ independent medical experts who are specialists in their fields. This rigorous standard means the information provided is authoritative and valid.

These manuals are completely free of charge and don't require any sort of registration, which means no cluttered inbox or financial hassles - but don't let the easy access fool you - the content here is the real deal.

I especially love that this site is refreshingly free of all commercial advertising/sponsored content. No obnoxious drug ads here bogging down your page and influencing data (yes, Merck is technically a pharmaceutical company, but they continue to provide the public with unbiased medical information). This streamlined approach makes absorbing information that much easier.

There's a lot of dangerously misleading/outright inaccurate information out there. It's often hard to distinguish credible from unreliable sources. Merckmanuals offer the curious consumer easily navigable information that can be trusted. The consumer needn't worry about getting distracted or lost while perusing this site. Common health topics are broken down by organ system. Even those with difficulty spelling can find conditions (or symptom info) by navigating the letter spine atop the page. All reference material is presented in an easy to understand format that also includes: valuable first aid emergency information (CPR, responses to both common and unusual injuries etc.), health news, headlines etc. The plethora of rich, interactive material kept me super engaged. Here are the features that stood out for me as a student -

- Lively, in-depth case studies that don't insult your intelligence. These challenging studies really helped me gain insight into the entire diagnostic process in meticulous step by step format.

- 3D Models/Animations. Powered by BioDigital (the world's first interactive 3D body platform), specific views can be obtained using the zoom, pan/rotate, and dissection buttons. I'm a very visual person - the 3D models enriched my understanding of anatomy in a way nothing else has. These models are perfect for both the student trying to visualize anatomy and the expert wanting to refresh their knowledge. That said, most aren't very impressive graphics-wise. They get the job done, but the visual impact is somewhat 'blah'. Hopefully they'll improve them in the future.

- How-To Videos. The vast library of videos (exams, surgeries, bodily processes etc.) are detailed, yet concise - no tangential droning - just straight to the point presentations that really helped me grasp complex concepts.

Along with all these features are timely medical headlines, a library of conversion tables, quizzes, editorials, clinical calculators, and even podcasts on thousands of pertinent medical topics.

Invaluable resource (merckmanuals.com in the US/Canada, msdmanuals.com in the rest of the world) for students, professionals, and the general public.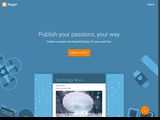 Blogger
Such an archaic (and at times wonky) interface - you can't even create photo galleries (well, not without overly complicated maneuvers). NOT SEO friendly at all, even though it's run by Google lol. I was in denial about how limited Blogger's capabilities were for a long time until the lack of features and support started affecting my work (I bought a domain and foolishly continued blogging through blogspot...yeah). I've since switched to Wordpress, and I'm invigorated by the possibilities. A whole new world has opened up.

I do appreciate how easy it is to take advantage of the adsense program, but I never made enough to justify committing exclusively. I still have an older blog I play around with sometimes (and earn a few pennies on) but it's mostly just for fun (and a little bit of nostalgia...I just can't let it go. Blogger will always hold a little place in my heart).

Nothing wrong with Blogger if you're just testing the waters (it's very easy to navigate (as far as basics), which is a plus if you're new to blogging), but if you spend a lot of time creating content, you will eventually become frustrated with this anemic platform.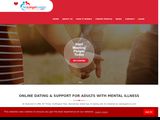 NoLongerLonely
Overall this is not a very welcoming community. I appreciate the concept of this site - it's the only one of its kind with active members. I respect the webmaster (although his communication skills are lacking - emails are often ignored) and his vision. That said - site quality has declined dramatically. Way too many bullies and juvenile people running rampant here now.

There's a lot more I can elaborate on and may do so at a later time...(Updated Below)

* edit 6/2019 - Jim just rejected my totally innocuous photo yet AGAIN (it's a running joke at this point). I'm a paying member too. Oh nvm, I just got 40 emails saying it has since been approved after being rejected. 40 emails. Uh...okay? (rethinking that respect thing I said earlier).

~Update~

Deleted my account here several weeks ago - the time away has given me a level of objectivity I didn't have before. I graciously left two stars at first - that was way too generous. I can't speak for the 'dating' aspect of the site like most, because I wasn't here for that (especially since the short-lived 'revamp'), but I was fairly active for a long time. Here are the issues I experienced as a long-time member -

The Chatroom - I cannot recommend this feature (like so many others here have said), especially if you're more introverted/low-key. The people who frequent chat these days are super 'in-your-face', gossipy and rude. Just really low-class. I only went in occasionally to PM, but almost every time I did, my profile/avatar was picked apart in the main window like I wasn't even there (e.g. I was constantly accused of being a 'bot' and 'fake profile'. Meanwhile, I'd been a member here (on and off) for years. Had this twaddle been limited to the chatroom, I couldn't care less, but it started to infiltrate my inbox as well). Lots of inappropriate remarks too. Of course, negative encounters aren't exclusive to NLL - the complaints here are a reflection of how the abuse is dealt with (which is not at all).

Bugs - The innumerable technical issues were extremely frustrating. This was my main reason for rage-quitting this time around lol.

Sketchy People - Lots of impressively dedicated trolls running multiple accounts. Some people become hostile if they perceive you as rejecting them (or for no reason at all) - even if you've made it clear you're not here for 'that'. Others simply have evil intentions. Problematic members aside, there really are decent people here, honest - but it takes a loong time to sift through all the resident muck. Ask yourself if it's worth it...
Tip for consumers: Peculiar energy in the chatroom. Perpetually unfixed bugs. No engaging features. The webmaster is usually out to lunch. You *might* catch him on a good day and get a reply to your emails, but even if you do, the foul climate here never changes. It's a shame really.
Persinette Has Earned
22

Votes
Persinette hasn't received any thanks yous.
Persinette Has
2

Fans
Persinette isn't following anybody yet.
Similar Reviewers on Sitejabber
Llevo ya algunos años comprando productos por AliExpress y siempre han respondido de una manera...
Пока сайт не разочаровал, все покупки удачные, качество радует. Буду приобретать и далее. всем...