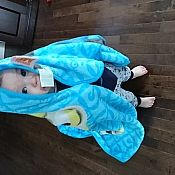 Perry B.
3

Reviews

1

Helpful Vote

0

Thank Yous
Experience: Home & Garden, Business, Science
Member since April 2017
Reviews

3

First to Review

1

Votes

1

Very Helpful

1

Funny

0

Fraud Buster

0

Great Find

0

Well Said

0

Thank Yous

0

Fans

0

Profile Views

119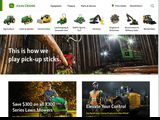 John Deere
Hello my name is Perry from Newfoundland Canada. It all started in 2011 when I purchased a John Deere gator. I was so happy when I special ordered this machine that will help do the things I need done after losing the use in my left arm in a work place accident in 2010. Then reading John Deere's policy about there commitment in every day people saying living up to there founders core values, integrity, quality, commitment and innovation. These are the values they live and breathe that if I have any trouble with this machine, they will look after there customers. When I ordered this gator I knew I was going to have it up graded so I can use it in the winter to plow snow, push gravel and everything else that I couldn't do manually. When i was called by Nortrax, here in Newfoundland ( Distribututor ) to come and get my gator, my wife was so excited for me and so was I, when I saw the gator I thought at the time it was the best thing I have ever purchased, boy, was I wrong. I live 1 1/2 hours away from the dealership and in the first week I returned the gator twice, first time, a lot of antifreeze leaks. The second time, antifreeze leaks still a problem and wiring problems. This trip didn't fix the problems, parts had to be ordered, so to save me another trip they had a technician coming out our way that next week and he installed the parts for the antifreeze problems and wiring issues. The issues kept coming, one after another. But the two main issues were the very bad smell of antifreeze in the cab and transmission issues. When the gators engine warms up to temp, you can't stay in the cab for the odor of antifreeze and I can't change gears from either position ( R-N-H-L ) without having to use a lot of force, then bending the shift stick and after so many times the shifter would break off, so that would be another trip back to the distributor ( Nortrax, St. John's, NL ) and this was dozens of times. After the first year and many times being trailers back and forth, at least 200 dollars in gas alone each time, I placed a complaint to John Deere Canada and never ever received an answer back from them myself, they only contacted Nortrax. Antifreeze problems and, transmission problems and wiring problems continued. Didn't really know where to turn or what to do. Tired of Nortrax patching up this new gator and couldn't find where the odor of antifreeze was coming from and no contact from JD Canada. So I searched the internet and found the number to JD international in the US. I got in contact with a top official after a lot of being past around from different departments at JD. I'm not sure if I'm able to mention his name but we will call him Mr. G. He told us that there main goal is to treat there customers right and to give him some time and he will look after us. Nine or ten months went by with no contact back from Mr.G so we gave him a call again and was told there was nothing on our case and there was nobody there by that name and couldn't get anybody at the time to talk to in that division. The problem continued and so did the two main problems. Before the warranty ran out we finally got in contact with a women where Mr.G was and she did find our documented case by Mr.G, she told us to bring the gator back to Nortrax in St.John's NL and she would contact them and see what options we would have and I said to her that this will be the last time I'm going to truck the gator over the highway because I am completely disgusted in doing this so much and not getting nowhere with it. All and all it finally came down to this, my warranty ran out, Nortrax said there wasn't anything wrong that they could see and JD said they can't do anything for us. This is 7 years now, the problems are all still there, 214km on the gator in 7 years shown on the odometer, something that is poisonous to drive and almost 40000 dollars flushed down the toilet. I could of bought 2 1/2 Polaris side by sides, fully decked out for the amount I spent on the gator. The distributor, Nortrax and especially JD who never honored there written commitment. You are reading about a JD customer who go taken big time, Perry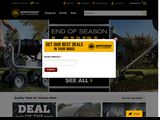 NorthernTool
11/28/18
• Updated review
After a few more emails to northern tool they did make things right and I am happy with the out come. Thanks northern tool and the one customer service women that I finally got that wanted to help me out, they have at lease one good person there.
"NorTrac hydraulic valve"
I bought a NorTrac 2 spool hydraulic valve for a spare about a year and a half ago. Two days ago I needed to use it so I took it out of the box and installed it, but right away I knew there was something wrong with the valve. It only will move hydraulic fluid in one direction. It was bought as a 3-Position, 4-Way, Open Center, but it isn't. Contacted northern tool yesterday and got the runaround. The person I was talking to had no expertise or even knowledge about there products. Especially when they told me to get a hydraulic company to look at my machine, even when I was tired of telling them that the problem is with there valve. So than they said that it was my problem now because it is over a year old. But the valve is new and it is not what I had ordered, or they advertise the product wrong. Then they were very bold and not very good customer service when they asked me if I had any other questions on another item and I said you never solved this problem , when they actually hung up on me. So I guess I have a hydraulic valve for a heavy paper weight. Never will shop there again.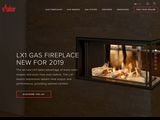 Valorfireplaces
We purchased our valor fireplace in the spring of 2012 and had nothing but trouble from the unit to the fireplace retail store and valor itself. We purchased the fireplace from a fireplace only store in St.John's, Newfoundland, Canada. We decided on a valor fireplace because it is a radiant unit that doesn't need household power where we lose power here a few times a winter and this unit was suppose to be the only heat source in our family room. To start on the unit itself, it is controlled by remote control and that remote is also the thermostat, and there is no controlling the temp at all, it will a lot of times go up on high temp and not cut out which almost burned our house down. We can't use the unit unless we are there and when we are gone it is not used at all. A 6 to 7 thousand dollar unit that is no good to us. We got in contact with the fireplace store in St.John's (atlantic fireplaces) they told us that we were doing things wrong and when we asked them to come out and check the unit many times now, but being a hour away from them, they wouldn't come. Sent between 25 to 30 emails to valor explaining what was happening but not once did they ever return an email . I don't understand why but to us we have an expensive unit setting idle and as a bad reminder of what happened to us. I guess there attitude towards customers from valor and Atlantic fireplaces is we got your money now f*** you. Signed very fustrated
Tip for consumers: Maybe I purchased the bad apple but the two parties involved could of fixed this problem so quick instead of being plain disrespectful to our family and leaving a death trap in our home.
Perry hasn't received any thanks yous.
Perry doesn't have any fans yet.
Perry isn't following anybody yet.
Similar Reviewers on Sitejabber
bought a brand new d120. after two years it started eating flywheels. installed two new...
Purchased a post hole auger back in November used once, still under warranty, went to the store...