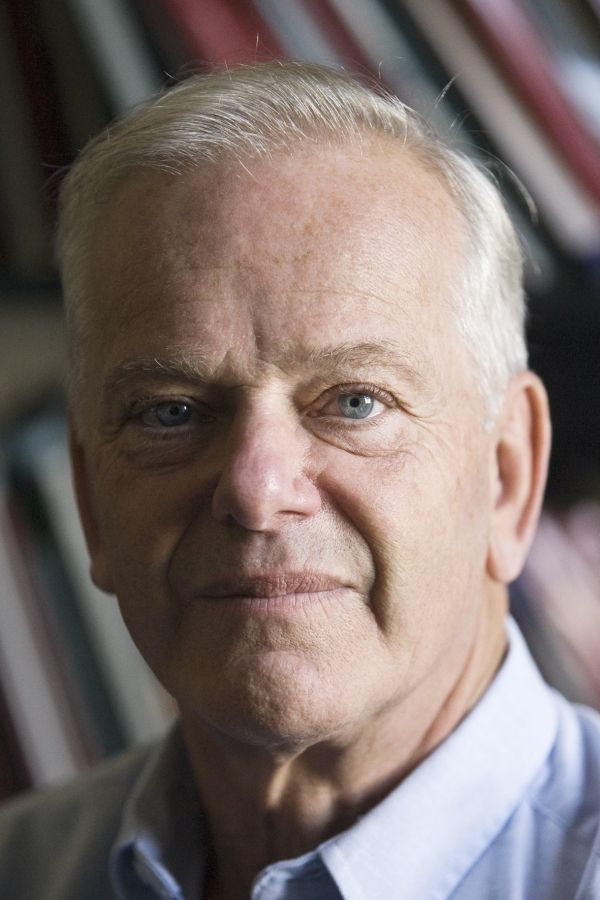 Patrick"Oldmaster" M.
14

Reviews

161

Helpful Votes

0

Thank Yous
Experience: Relationships, Computers & Technology, Shopping
Member since September 2014
Reviews

14

First to Review

7

Votes

161

Very Helpful

160

Funny

0

Fraud Buster

1

Great Find

0

Well Said

0

Thank Yous

0

Fans

0

Profile Views

1,094
About Me
Art Dealer, London
Interests
Clasical music, food!, travel, sailing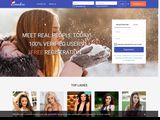 Toombra
This is a new site and not huge. At first, it appears genuine, easy to use and the girls are attractive. |They will send you endless messages. It is modelled on Amolatina and others and is probably a Russian scam. It is not a dating site - all they want is your money. Nowhere does it openly reveal the cost of arranging a contact and a date so I wrote. This was the reply:
'To be able to make an order for the request of contact details you should spend 100 letters and spend 100 minutes in chat with her.
Then you will be able to make a request for contact information.'
Beware this equates to at least $360 in credits and then you have no guarantees.
Is it worth it? I leave it to you.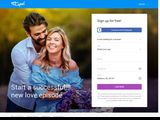 Cupid
The site is a total scam. It is populated by hopeful ladies who are not favoured with good looks. All the profiles, as Mathew F. has observed are ghost profiles. If you click anyone of these images or show interest or 'like' you will get an automatic bounce back that they 'like you'. But there is no real person behind the photo and you will never get a message or acknowledgement. You may even get an automated message such as 'So I am your fav how are you going to show this'. This is just to keep you hooked. I joined for a three day trial. just as I was leaving the site the ghost image made me a fav so I rejoined hoping to make contact as she was a handsome supposedly 52 year old brunette in London. Thereafter we were back to ghost messages. Guys the decent looking ladies do not exist. I post three images as examples. The site is a TOTAL SCAM. When you complain to them about the ghost profiles this is the response!
Dear Member,
Thank you for contacting Customer Support.

We are disappointed to learn that such activity goes on. This member has been already banned from using our site thanks to the notification of diligent members like yourself.
Apologies for any inconvenience.

If you feel that a member is acting suspiciously, please go to his/her profile and click the 'Report' button. As soon as we receive notice we will investigate the case straight away. We work hard to keep our site fun and enjoyable, and we work hard to eradicate fraudulent people from the website. We value you as our customer and appreciate any feedback that you send us.

If you have any queries concerning the website then please do not hesitate to contact us.

Best Regards,
Customer Support Manager
OR
Dear member,
Thank you for contacting Customer Support.

We are sorry for any inconvenience you may have faced while using our dating website. We work hard to keep our site fun and enjoyable.
We will investigate this member's profile and take any necessary action. Thank you for the notification.
Please note that you may still see previous message history or records of the member viewing your profile until they are cancelled within the standard time frame.
Apologies for any inconvenience.
If you have any other queries, do not hesitate to contact us again.

Best Regards,
Customer Support Manager

BUT OF COURSE THEY DO NOTHING BECAUSE IT IS PART OF THEIR GAME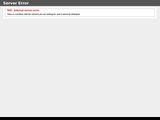 Zuji.com.sg
I booked flights for my two 14 year old children Singapore/London on BA. They have made this trip unaccompanied several times the last being a week ago. BA official policy is: Children travelling alone

We have two changes impacting young flyers that came into effect from 1 May 2018.

The minimum age of a person permitted to travel alone on British Airways is now 14 years of age. This applies to all new bookings made from 1 May 2018. Bookings made before 1 May 2018 are unaffected.
If the young flyer is accompanied by someone who is aged 16 or over (on the same or a linked booking), British Airways will still allow them to travel.
All young flyers aged under 16 and travelling alone must complete a parental/guardian consent form before travel, regardless of when the booking was made. The form is available to download here. A copy of the parent/guardian's current passport (or other form of photographic identification showing a signature) must be attached to this form.

Having spent endless time logging in and booking the flights Zuju does not follow procedure unless the children are 16 years old. Why? This is contrary to the airline's own policy

bad rating for thjis agency
VictoriaBrides
As I said costs can go ballistic. Beware of the ploy to get you to view the girl's videos. After they realize you are interested in one or more profiles you will be invited to view the girls' videos. This can set you back $30 for a few seconds viewing. If you consistently log in to profiles particularly at the weekend you risk being inundated with up to 350 profiles 'drowning out' anyone you might be interested in. The fake character of the site is demonstrated first by the fact that the ages of the girls bear no resemblance for the interest criteria you may have recorded e.g 18-24 year olds instead of say 40 year olds, and secondly the banality of the tweets which are often of a sexual nature such as discussing 'melons' or the size of your 'apparatus' usually called a 'snake' in order to lead you on.
"The ultimate scam dating site"
7/13/18
• Previous review
Folks, BEWARE! This site can be addictive and becomes truly exorbitantly expensive. Do not for a moment imagine you are going to meet any of the truly beautiful [or otherwise] women. For a start the photos are so manipulated in Photoshop that they in the most part bear little resemblance to reality. Apart from the smudged outlines every now and again there is something that gives you a clue. Always ask for the girl to send you an unretouched image by mail taken that morning!!!
The girls will engage you in mindless tweets to encourage chatting because clearly they are remunerated on volume. one imagines you are not talking to the girl herself because frequently a new 'operator' forgets previous chat history and asks you the same questions! The chats end up around £0.60 for 250 characters. It mounts up fast. You will be bombarded with messages. I ended up with over 200 a day incoming which was unmanageable. Add to that the fact you have to block or delete each message individually. You cannot do a page at a time.
You cannot exchange any contact information so to arrange a meeting you have to go through the website and for that they ask you nothing less than to pay the equivalent of several hundred dollars. Yes the costs here can go ballistic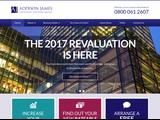 Addison-james-surveyors.co.uk
There are many rating scammers active in the UK I have learned. This is one of the most blatant. It is reputed to be run by an ex con man who has served time.They weill cold call or introduce themselves unrequested and claim they can make significant savings in business rates. They will demand a fee up front, maybe as much as £4000+ and then you will not hear from them. After months of follow up you eventually get a response that your appeal 'failed' but in effect it was never entered or as they will have known if they are qualified surveyors could not be lodged because of a previous appeal, even some years earlier. They will then make offers to compensate when pushed and eventually propose a refund. However they do not refund unless taken to court. I placed a warning on Google reviews and after a few weeks they offered to settle if I removed it! However, this was bogus as they never settled. I am aware of other victims of the same fraud by this company.
AVOID!
2018 February. After filing a Small Court claim I managed to recover all the monies and the court costs. I recvommend other litigants to follow the same route.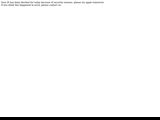 Usenet.nl
There are plenty of reviews on this site about the scamming techniques of Usenet.nl
I fell into the trap but gave no credit card information with a view to trying the free download for files as i was looking for an art history publication. It DID NOT even work so i thought no more about it and did not go back onto the site. i had received no services. After a month I was bugged by a credit collection agency related to Usenet called usenet@tesch-inkasso.de in Germany. Every week or fortnight they threaten me with penalties having escelated the charge 120 fold and threatening court action. My reply is to challenge them to a court appearence and expose the fraud and claim harassment damages.
DO NOT GO NEAR THIS SITE
Here are some links to additional complaints:-
https://answers.yahoo.com/question/index?qid=20110622104827AAQspc1

https://www.complaintsboard.com/complaints/usenetnl-fraud-c627808.html

http://www.ripoffreport.com/reports/usenetnl/internet/usenetnl-very-sneaky-and-deceptive-business-practices-stay-away-internet-545776

https://www.complaintsboard.com/complaints/usenetnl-c439604.html
EverMax-Support
I received unsolicited marketing for Evermax play hard male performance support capsules. i thought I would try the test offer paying postage only. the capsules contain a variety of herbs and claim wonders. let me tell you they do not do anything and are a total scam. However hidden in the small print is a repeat billing that they put into action illegally claiming a contract and before you know it you are being billed $90 or $ 70 monthly. It is daylight robbery and I am amazed this company and other like it are permitted to operate both in the USA and with a UK address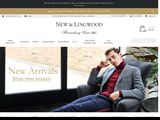 New & Lingwood
I have shopped at this 'elegant' London West End Store for 30 years or more. They have 2 branches one in Eton one on Jermyn Street. They used to be very high end with upper level pricing but not exorbitant. I have a variety of classic shoes sourced there and in the past they were all good the calf leather lasting for ever. i believe their shoes were made by Cheaney's. Standards have dropped and there has been criticism of outsourcing, cheapened shirts and suits. My own experience is with the last two pairs of shoes i bought there, The first black Oxfords cracked just next to the toe cap stitching and split. This long before the first pair of soles were in need of replacement. The second pair were classy brown brogues. Long before even the heels needed replacing, perhaps after wearing only 20 times, the soles parted company with the uppers and I had to take the shoes to my shoemaker to have them repaired at a cost of £40. Before doing that on two separate occasions I took the shoes back to the shop only to be given the brush off. They no longer stand by their products. I asked two shoe manufacturers what they would have done and they responded that of course they would have replaced or repaired.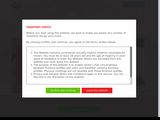 SecretFlirtContact
This is yet another scam site [how many are there? *****!] from the family which includes matureflirtbook.com and a raft of other sites containing the word 'flirt'. If you want to flirt with a site operator who is probably a man and waste money that is all well and food but be assured that you will not be contacting the person in the photo and if you query their identity more often than not the response will be an abusive sexual reply.
Tip for consumers: AVOID!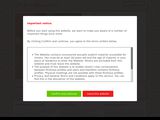 SecretMatureFlirt
I had hoped that at least for us golden oldies over 40 a 'mature site' might be reliable. No way. The usual rip off and expensive too. I had hoped the site might be a reliable alternative to Tinder. The site is well designed and easy to use but you only get 500 letters or spaces per message for one pound sterling ($1.50) so to make any communications at all you go through $50 in a flash. most of the women are average to unappealing in the beauty department and seem sex mad intent on any combination of sexual activity from Bi to threesome or oral. naturally I tested a number of the more attractive participants. The results were all identical. Their English grammar was suspect, the replies anodyne avoiding any answers to questions or personal information or indeed asking any real information about oneself. Instead one was invited to chat continuously but it is a one sided chat with no feedback or hope of progress.In response to trying to make a date, go for a drink, issue a dinner invitation inevitably you got a reply such as 'How are you tofay'. This was a shame because I took a real fancy to one photo personality claiming to be 41 but from analysis of her hands certainly closer to 50. After a number of exchanges I was sent a photo of the person's very abundant breasts. Two days later after requesting a 'mugshot' I was sent the same photo and when I pointed out I had already seen it there was a feeble excuse so clearly the site operator had forgotten they had sent it. Quite clearly in all the cases I experienced you were never speaking to the real person but to a site employee. I learn from another user that even if you get so far as requesting a contact you are referred to yet another site and charged at least $50 with no guarantee of a hook up.
The site is 9 months old and is operated out Curacao i believe via the Netherlands but hides its real identity and has all the hallmarks of yet another Russian scam.
BEWARE! All the profiles are honeytraps and you get nowhere.
This is the sister to an identical site at Matureflirtbook and also masquerades under www.Mysecretsexcontact.com
Tip for consumers: Avoid.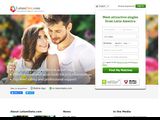 LatamDate
Having reviewed Amolatina and Anastasiadate negatively - they are both Russian owned money extorting scam sites - I optimistically hoped that LatamDate would be genuine. Beware. It is not. Al the QPRID nonsense is there to bedazzle you into imagining everyone is genuine and vetted.. The first girl excused herself and left the site as soon as there was a chance I was genuine and wanted to meet her, the second took offense because I did not respond to her endless vacuous letters which bore o relationship to mine and the third a fake blonde dancer from Medellin aged 40 was a total agency fake as proven by the fact that I wrote to her so late at night that her translation agency would have been closed yet my letter was 'translated', responded to in Spanish, retranslated into English and received by me all in the space of 120 minutes in ths small hours of the the night Colombian time - beyond any credibility. And the response di not respond to the questions I had asked.
I am afraid folks this site is modelled on Amolatina. Save your hard earned cash!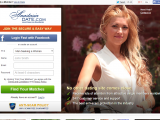 AnastasiaDate
I have already reviewed the scams on Amolatina.
Anastasiadate [and several offshoots such as Afriadate and Arabiandate] all operate on the same principle and under the same management. They exist only to fleece innocents.
I have wasted a considerable amount of money but more seriously false hopes and precious time pursuing various profiles. in one case I exchanged 45 letters and became suspicious when I found the same profile on a Facebook related site by using image matching software where the same woman claimed to be 26 instead of 41! in her letters she claimed to want a meeting and i managed to convey my address to her to get off the website yet no letter came. So i stopped responding to her flow of letter as each letter and its reply cost about $15. Finally today i opened the latest letter and responded on chat [NB you are never sure that you are chatting expensively to anything more than a company 'operator' and not with the woman in the profile] only suddenly to be told 'things have changed'. Yeah! syre within a day of her sending her 52nd letter. I attache her photos

I have tested a number of profiles. They encourage you to write and spend money but more dangerously they encourage you to chat and the clock ticks fast. $100 bucks goes nowhere. After a bit you can tell that the person responding on chat is not the same person as before. Equally can the girls be on line almost 18 hrs a day?

So in short all these sites are scams. yes, there may be the odd genuine profile, particularly those less endowed with curvaceous figures and stunning looks,

The reviews giving ***** are very transparent. they are all 'plugs' placed by the company.
Tip for consumers: AVOID!
Amazon
Amazon has become a growing convenience in shopping. it is good for many books which are not too specialised, for electrical items, for household items. Service I have found is generally excellent and payment can be linked with PayPal.

image coming soon
AmoLatina
Being a born optimist as well as foolish I persisted with my experimentation with both Amolatina and Anastasiadate despite my previous negative reviews
I thought that i had found a genuine connection with a lovely looking woman aged 40 and another aged 30.
First the 40 year old. We exchanged several letters and she suddenly said she did not want to write but would i use the chat service. Before I knew it I had run up several hundred bucks. I soon realised I was not talking to the same person each time. In order to verify the woman's identity I asked on the chat line that she write me a letter. No letters arived and eventually she said she did not like letters! As to a meeting the reply was always - later my love do not rush me!. So I wrote her two more letters. The reply I received from Amolatina was that the lady in question [if she exists] did not feel she was suited to me. Yet the same profile continued chatting costing another $100. Work it out. FRAUD! I post her photo and her ID is Mariely 183988. AVOID
The next one was a lovely looking girl theoretically in Lisbon. I still am innocent enough to hope that she may actually exist...but she probably does not because although Spanish and Latin she says she suddenly also appeared on Anastasia the Russian site and despite corresponding with me on Amolatina also tried to correspond under that profile on Anastasia!!! SCAM...........I the tried to chat with her. She had told me preciously that she was born in Valencia. Why she should now be in lisbon is anyone's guess. When chatting I asked the 'operator' where 'she' called Ada was born. She said Ukraine. When i challenged this she became confused. SCAM Her ID is Ada 1199199. I could give you the details of a dozen more. Just maybe there are some genuine girls maybe even on the chat side, but I doubt it.
One tip. Clearly a genuine 30 year old is not going to be interested in a 65-70 year old. It s against the laws of nature.. However sometimes a girl will initiate contact with you. Wait to see if she continues to write without you responding. I have had one girl write to me from Colombia 11 times. She is not the most ravishing but still attractive. She might be genuine.

Anstasiadate s much the same. Be careful. Ukrainian and Russian women have a reputation for looking for $$$. nevertheless i have been in correspondence with an attractive 40 year old from Georgia. She has written me 35 letters and I have replied 20 times. We aim to meet next month. I will report on the reality of this date

Finally Amolatina's contact number does not work and if you have serious complaints they do not respond. They also illicitly used by credit card for repeat billing without warning each time when the prepaid was due to expire and this can cost you/me serious bucks
Patrick Has Earned
161

Votes
Patrick hasn't received any thanks yous.
Patrick doesn't have any fans yet.
Patrick isn't following anybody yet.