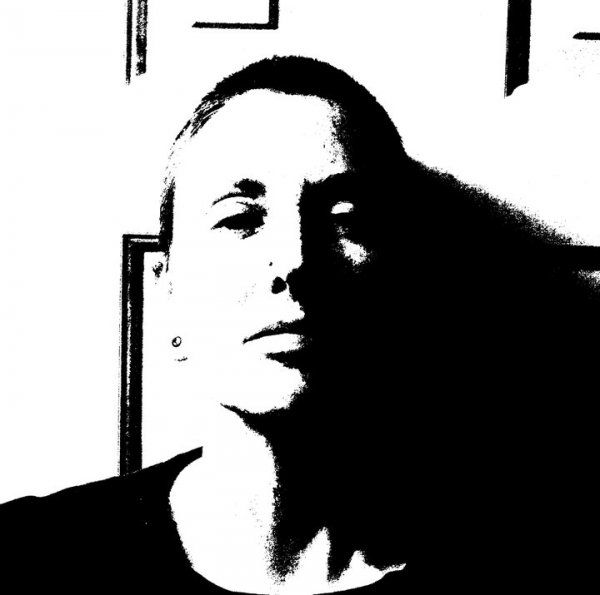 Patricia G.
13

Reviews

26

Helpful Votes

0

Thank Yous
Experience: Clothing & Fashion, Shopping, Computers & Technology
Member since June 2012
Reviews

13

First to Review

4

Votes

26

Very Helpful

24

Funny

1

Fraud Buster

1

Great Find

0

Well Said

0

Thank Yous

0

Fans

0

Profile Views

1,176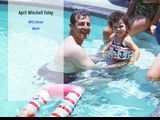 Regretsy
This hasn't been reviewed yet

Oh, where to start?
April is wicked and delightful, as are the many contributing posters that argue and cajole...this is NOT a site for the sensitive sort; a collection of rowdy and raunchy, and occasionally a harsh evaluation of some Etsyness that either doesn't look quite handmade, is downright ugly, overpriced, or is otherwise somehow so amazing that it must be discussed.
It's become a social network of twisted commentary, and although the reviews can be scathing, the sellers are getting ample exposure and (surprising) sales based off the publicity.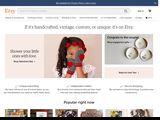 Etsy
As a buyer, I absolutely love the artisans and the items they show in their stores, well, except for those that rightly find themselves on Regretsy, but even that serves me well. ;)
I had no idea how problematic the sellers' situation was, but having sold on eBay, can relate.
I'll keep buying, if you keep selling.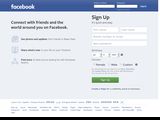 Facebook
It's like the weather in South Florida. Wait five minutes...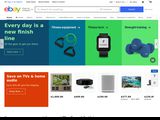 eBay
It is what it is.
Joined in...1999? 2000?
darkone67.
Have seen many changes, and not all for the better. The latest insult (that I am aware of) was sellers not being able to leave anything but positive feedback for buyers, or anyone (not) being able to view someone's buying history to check for shill bidding - that's a sham. Sham, not shame, though THAT, too.
I am, or was, a major buyer with over 1000 positive feedback (no negs), and a seller with something over 50 (no negs)...but selling has become expensive, overfee'd and not worth the time. I still peruse the site for off-season and EUC to purchase, but as for selling what I could offer as a great deal...costs me more than I make when considering time put in to put up quality images, list in detail and ship.
Forget it.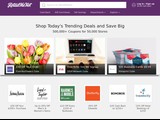 RetailMeNot
A megastar, soooo very helpful. Seems their wings have been clipped as many retailers begin to censor what promo codes can be posted (Newport News, Spiegel) but still my first go-to when looking for a coupon.

Yes. I love you, RetailMeNot. Truly.
MetroStyle
I date back to when MetroStyle was still Lerners. Yeah, feeling a bit ancient as I write that.
They have a few good deals - the skinny jeans are a favorite because they have a mid-rise rather than too-low-for-45, or granny...every once in a while they'll reduce the price to a I HAVE TO BUY, and that's where they see my repeat business...
but they keep changing the site and wiping out feedback for product reviews, relisting the items but without the previous information customers had contributed.
Promos are nowhere near as frequent or enticing...but that seems to be the case with most online retailers.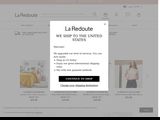 LaRedoute
I am rating based on the old U.S. offering that was sister to Chadwick's, years ago. Though I did have several mis-picks that had to be returned, the process was easy and no-hassle.
They briefly had a childrens' fashion catalog, and I had a few successful transactions before that offering went away. I can only guess that there was not enough advertizing to make shipping to the U.S. pay off.
The sizing could be a bit tricky, as at that time not everything had a conversion, but the quality and styles were such that it was worth the chance.
What was weird is that the La Redoute US and Euro sites (then) offered different clothing, as if the North American market was too tired for the racier stuff overseas...and I couldn't have what they had there shipped here.

HOWEVER, as of early 2012, the site was again shipping to the U.S., and it's all the same...so I'll be buying from them if shipping here continues.

Welcome back, La Redoute. I missed you!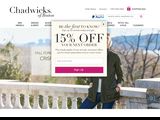 Chadwicks
I would have given this site a MUCH better rating if reviewing the company I knew back in the 80's...
I still have some slouchy crewneck tunic sweaters -from way back- that still fit, that still wear, even though after 20 years are faded and starting to unravel.
It is my experience now that such a thing would occur much sooner, that the quality has become negligible.
The sizing was not at all in relation to their new charts, and it then became difficult to know what size to order. (Ditto, Metrostyle and their skinny jeans...) Suddenly what I used to be able to keep had to be returned. They would honor mistakes or damages with free return shipping, but anything else was, what, 6-7 dollars to send back with the pre-paid label.

A few years ago, Chadwick's started modernizing, and I liked the direction they were heading in. They started offering really sweet sweaters and cardigans with embellishments, and returning to COTTON instead of ramie or acrylic blends...but then the prices increased, the promo codes became difficult to come by and they did away with the GREAT outlet site...and LaRedoute...(though LaRedoute is back - do a search.)

I still get the catalog and check from time to time, but what they've had this last year or so is really...boring.

Oh, well. I hope they'll get it together. It makes me sad to see the older companies fade away, when all they need to do is tweak their policies and pay attention to customer feedback.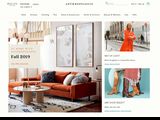 Anthropologie
I adore this boutique, even if the wares are often beyond my budget.

The selection is somewhat minimal, but wonderful. I tend to purchase more in the way of housewares, but am always OOOHing over the sweaters.
I've saved almost every artful catalog they've sent, many years now...still coveting the velvet frock coat and Chinoiserie skirt from how long ago?

As mentioned - the customer reviews are extremely helpful, and don't get edited or removed if unfavorable, like some other online retailers seem to do. ;)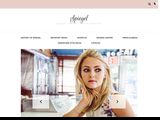 Spiegel.com
I have been a customer of Spiegel since the late 80's, when I looked forward to getting the OUTLET catalog in the mail, as well as the regular.
Beautiful dresses, circa 90's, in my closet waiting for my daughter to grow in to them (I'm not a 2/4 anymore...)
I still like the merchandise they offer - especially as collections, but the pricing has gone a bit mad, and since they no longer offer online promotional codes, I've rarely shopped with them.
Every one in a while I'll get all notification of something that prompts an interest, but with shipping as it is, such a purchase is now more a rare splurge than a regular treat...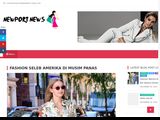 Regency Beauty Institute, Newport News
Newport News. Previously Avon Fashions. That's how far back I go with them...1985-86. Was once a club member.

What was once a very affordable catalog, with a wide selection of merchandise for both fashionable and mainstay, has gone a bit more exclusive, mirroring their sister site Spiegel (that's next on my list...)
It was once my favored go-to for sweaters and dresses.
Now, I do like that the fashion trend has improved.
I miss some of the wardrobe staples they used to carry, however, I can now find something there that might otherwise be found through Anthropologie, or on Spiegel for more $ (odd how they do that...) but the selection is so much slimmer, and values are harder to find.
You know the whole Lacie thing that VS is doing? Avon Fashions had a full line back in the 80's, and the quality, fit, was better.
They had silk intimates, lots of leather, and items seemed to run a mean retail of around $20.00.
Home fashions - I have some killer, solid-colored quilted rayon comforter covers from the 90's era - still BoHo beautiful. One garnet, one emerald, and one black. Even in the 90's, still rea$onable.
After the name change, as the merchandise 'look' improved, the prices stayed down. Catalogs (that I don't see in my mailbox anymore, sigh) offered promotions for mail OR online ordering.
It seems once Spiegel and NN became one, NN started carrying similar items but in lesser fabrics. If silk on Spiegel, poly satin on NN...and then the prices started creeping up and return policies started getting stricter.
The online codes went away. THAT hurt.
Instead of the vast assortment I'd always known them for, what they offer now is a single page of each category - and the pricing game is annoying, jacking up items to obscene luxury levels and then offering ' promotional discounts' off that...for what the item might have regularly cost in the catalog two or three years ago, or what t would cost at another department store.
I can't pull up anything by search - no archive. All you can buy is what they have showing that day. On another box I have links for limited (sizing or quantity) clearance items, but I'm not sure if that'll work any more...2011.
Shipping has also just bumped up.

I see from perusing the newly overhauled site that there is another owner, so that may account for the most recent changes. But I can't help but wonder what s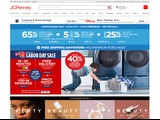 JCPenney
I've been shopping at Penney's since I was swaddled...lifelong customer.
Was especially beloved in the 80's when buying school clothing, and I still miss the Big Book and holiday catalog. OK, yes, we all shop online now...
I thought the outrage over their new 'everyday pricing' was a bit silly, if the prices would be as good as what anyone could manage with a coupon.
What I've noticed since the change is : NO MORE OUTLET (bummer) and the online inventory - where did it go? There isn't half what they used to have...click on an item, and it is only available in one or two sizes instead of the full range. If only a few things, no big deal...but while trying to select something for either myself or my daughter - I couldn't. Nothing I wanted was in my size or hers. She's a kiddo 7-8, and I'm a Medium. Geesh.

I hope this situation improves, because I've always appreciated the sort of things I could purchase from Penney's at a reasonable price, knowing I COULD purchase it from Penney's...now, not so much.
Zulily
I've been shopping with Zulily since April of 2011, and from that time have had 12 orders either completed or processing (I just placed another order last week.)
Most everything I've purchased from them, understanding that the process is much like drop-ship, has been either excellent or satisfactory. Knowing that it might take a while to get the goods, or that the order could be cancelled, I have never ordered anything I need right now.
I said most. I've had two exceptions to this, and I'll explain how I approached them and how they responded.
A couple months ago I ordered some blow-out sandals for my daughter, which were advertized as sueded leather. That's getting harder to find, and I don't dig pleather. It doesn't hold up, and I resent paying leather price for plastic shoes...
These were VERY inexpensive, and exactly the style I knew my daughter would love. Ordered.Turn-around was within a month or ordering, might have been the third week after placing my order. That was fine...but upon inspection I realized that the description was wrong. Synthetic, not leather. DAMN. Well, she loved them and even with shipping, came out cheaper than what I could have found locally, so I kept them.
Most recent order that has shipped - ordered an unusual item not found in the States, one of the funky Eco-Euro brands, and something I'd wanted for my kid but hadn't quite come to appreciate the price, even at a discount. Finally, when it was the only size left, and the only one left, I ordered it.
That came rather quickly - I think it was within two weeks of ordering, though part of the order is still pending...(that's alright - it's for winter.)
The item seemed fine, looked it over and decided to launder it according to the label. Solid, faded black garment. After washing, a splotchy faded black and light brown garment. NO NO NO NO. Gentle soap, careful cycle...no bleach...this isn't right.
I contacted them immediately, and without anger but concisely explained to them what had happened to this item, and in addition about the leather sandals that weren't.
I really didn't expect much since this was a final sale, but I left it open, "Please advise."
I received a response within 24 hours, full of apologies, and although they would not authorize a return, told me to keep the damaged item (I'd explained I would try to redye it) or donate it, credited my card back for the purchase amount (I had other things shipping) and gave me a store credit for the sandals my daughter is wearing...and another $10.00 merchandise credit for my troubles.

So, yes, I would prefer that the order had gone smoothly, but either my way of communicating was effective, I lucked out and got the right CS agent, or they've had enough complaints that the company is starting to modify how it handles merchandise issues.

I will continue to order from them, but as I mentioned above, also with a caveat - nothing I need now, and not for anything I can't live without.
Patricia Has Earned
26

Votes
Patricia hasn't received any thanks yous.
Patricia doesn't have any fans yet.
Patricia isn't following anybody yet.