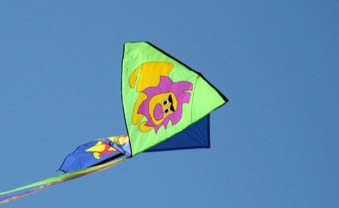 Pat K.
6

Reviews

13

Helpful Votes

0

Thank Yous
Experience: Computers & Technology, Shopping, Entertainment
Member since September 2018
Reviews

6

First to Review

0

Votes

13

Very Helpful

12

Funny

0

Fraud Buster

0

Great Find

0

Well Said

1

Thank Yous

0

Fans

0

Profile Views

203
Dell
Some of the members of our computer club, decades ago, had Dell computers, but I did extensive research and bought another brand, which served me very well for many years. Nothing is as good as the old days! I'm switching to a MAC.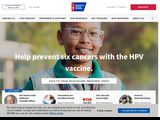 American Cancer Society
Their "Feel Good" ads make me sick! When I called them when I had my first cancer, they were COLD, unresponsive, and totally uncaring! Nobody ever followed through. I do a lot of charity work, but I would never give them a cent!!!! Even their employees are unhappy!
Their hands are out constantly for money, but DO NOT give them a cent!
If you want to support a REAL decent charity go to CharityNavigator.org. I do not have any affiliation with CN, but have used them for many years!
Amazon
When we had Prime we were supposed to get free 1-2 day shipping and we did at first, but then it went to 3-4 days and so we ended up cancelling prime and today I tried to order something (without Prime) and there was a $4.00 coupon under the price, which it said would be applied at checkout, plus it said "this item qualifies for free shipping", BUT when I was trying to checkout, the coupon wasn't deducted from the price and it was going to charge me $7.95 shipping, so I canceled the order and I NEVER want to use AMAZON again! One time I put an item in my cart and left the site to check on something and it automatically charged my credit card and shipped it anyway! IF THIS is the way Jeff Basos want to do business, I'm out of there!!!!!!!!!!!!!!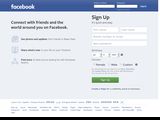 Facebook
Zuckerberg has lost not only billions of dollars of his personal wealth (TERRIFIC!), but HE is responsible for the disaster that HE and his company created by tricking zillions of people all over the world into trusting Facebook, when all He & Facebook ever wanted is to gather ALL of OUR personal information and sell it!!!!! I, and others I know, NEVER put our REAL info on Facebook! Friends are people you actually know! Not people you collect on Facebook! People who have to find "friends" that way are cheating themselves. Fight back!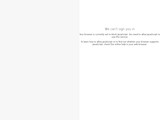 Microsoftonline
As a former long-time member of the Chicago Computer Society, I can say honestly, and equivocally, that we never held Microsoft in high regard! Whenever a MS rep would come to speak we ALWAYS asked when they were going to fix ALL of the bugs in ALL of the software! Bill Gates ALWAYS announced the "release date" of the next new software over a year before it was ready!! Then he stuck to that date whether or not (ALWAYS NOT), when it was ready!! Then WE had to deal with all the bugs! ALL software companies always used "beta testers", which are users who get advanced copies of the software before the release dates, so the product can be tested in order to find any flaws in the program BEFORE it was released!! NOT Microsoft! They ALWAYS kept to their predetermined date that ALWAYS included BUGS!!!!

To this day, they DO NOT CARE about customer service! They're so-called "Feedback" link, as well as their company's integrity is a COMPLETE JOKE!!! Bill Gates retired to run his non-profit to help the world, but it's OUR money in his pocket!! We're still dealing with the MS indifference to US, the consumers, who are CONSTANLY and UNENDINGLY FORCED to have our computers taken over without our consent so MS can continue to make unwanted changed to them in the form of their so-called UPGRADES!!!!! MS's stock is in the toilet compared to yesteryear, so the employees have to justify their employment by constantly making changes, whether or not (mostly NOT) WE want them or NEED them! WHO OWNS OUR computers, US or THEM????? ALL of the best features in the MS software have been removed or changed to what THEY think works best. MS has NEVER cared what WE care about! Even when we turn off our computers at night, or as I do, NEVER turn mine off, we all too often wake to have the dreaded log in screen appear, which means: YEP they've commandeered my computer yet again! How many of you opted for their FREE upgrade to Windows 10???? I and most of America, regrets doing that! MS actually had a way to reverse it for a limited time, but did NOT tell any of us before we accepted it. They only did what they ALWAYS do: announced their NON-SUPPORT of the previous version that actually worked better than this piece of CRAP! "Upgrades" my foot!! I have HATED MS for years and wanted to buy a MAC, but my daughter told me that Apple uses MS Word and Excel and MS STILL does their "upgrades"! I'll go to my grave HATING Microsoft!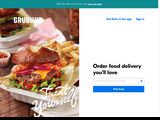 GrubHub
I had a decent experience when I ordered for the first time from a restaurant, using Grub Hub, BUT when I tried, and tried and tried again, the site didn't remember ANY of my info, so it was a nightmare! Plus, there really aren't many GOOD restaurants here! Also, ask yourself why don't they allow reviews on THIER sites!
Pat hasn't received any thanks yous.
Pat doesn't have any fans yet.
Pat isn't following anybody yet.