Member since September 2015
Reviews

3

First to Review

0

Votes

1

Very Helpful

1

Funny

0

Fraud Buster

0

Great Find

0

Well Said

0

Thank Yous

0

Fans

0

Profile Views

366
Shanghai Ctrip Commerce Co. Ltd
Ctrip is a China-based booking site. I booked a 4-leg Finnair flight Milan to Beijing via Helsinki with them. The ticket price was possibly the lower available at the time on any platform. Near the end of the booking process they added RMB¥160.00 to the overall price as a flight insurance add-on, covering just the time I was to be on flight (some 24 hours all in all). I couldn't find no way to avoid it, but I was like, Ok, that's not that much. Actually, if you consider that air transportation is very safe compared to any other travel means, the money you're gonna pay (some US$24, one dollar per hour) is a bit too much. But in case of disaster, they say they'd pay back your legal heir RMB¥4,200,000.00 (some US$650,000.00), which is not bad to console your partner on your departure. This said, after completing the process, I was sent an email with the insurance contract enclosed. Only, it covered just one leg of the four, less than three hours Helsinki to Milan. On top of that, it seemed that it covered a different flight from mine. So I tried to contact them. The chat was unavailable and the contact form very poor, but in the end I was able to get all of my four insurance e-contracts at the end of the day. They sent them enclosed in a totally blank email, no Excuse me, no Thank you, no Respects. Maybe they're very busy. So I was left with the timetable problem, without the pleasure of them helping me. And here's what I've found: the insured flights look different from the ones you've booked because the times of departure and arrival are all based on the Beijing meridian. Now my question is, is this case of making you pay for four flight legs, and then forgetting about covering three out of four of them a casual error of an overworking clerk, or do they at Ctrip (actually the insurance agency is called TK.cn) regularly do business like that? Oh, and in case there's some disagreement with them, remember that the governing law is the People's Republic of China. So good luck!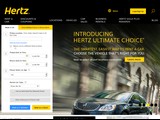 Hertz.com
You rent a HERTZ car in PALERMO AIRPORT, ITALY. You get even a free upgrade. For peace of mind you pay for full coverage, which means more than doubling the rental fee. You return the car intact, clean and exactly at the time as booked, at 7 a.m., office closed. You drop the keys in the box provided. You think they cannot surprise you with no hoax, because you've paid full coverage and moreover everything about the car is perfectly in order, but you're wrong. A month later they frame up a bogus 216.50 damage, saying that the parcel shelf was missing, something your full coverage doesn't cover. So they are going to charge your credit card accordingly.

Of course the so-called parcel shelf was there, but how can I prove it was? My overall question is, How can we protect ourselves against such blatant, trust-breaking misdemeanors? Next time they might say I didn't return the key or the lighter or whatever. Second question: Why Hertz people in Palermo (or any other car rental elsewhere, because there's always some surprise cheat from them around the world) do not understand that such a breach of trust is far more damaging their business than the 216.50 they're trying to steal from my card?

Now, I must say HERTZ took care of my claim. Following a detailed letter of mine the payment request was dropped on May 5 (five days to solve the case, I think it's fair). So, it was a good idea to try and grant the rental company the benefit of doubt, asking them for correction of whatever went wrong. In fact, some wrongdoings may be the product of local employees who just want to avoid responsibility for their faults or try to cheat you and their employer as well. So just write a circumstantial report and wait a few days for a satisfying answer from their supervisors, before proceeding with a proper claim.

(A parallel anecdote from an auto dealer, a friend of mine. On my telling him about this absurd HERTZ (Palermo) request, he said he was far from surprised, having routinely to pay an extra 400.00 cash tip per car to rental-car people, to be allowed to pick up from the lot of used cars the ones of his choice.)

Still, ten days later I got a second request from HERTZ for the same missing parcel shelf, as if their May 5 e-mail was of no consequence. I volunteered one more letter asking what went wrong in the process. Their answer didnt explain anything, but they said one more time that they were going to drop that damage claim for good. Hope so.

The problem is, unfortunately sometimes we really need to rent a car, so how are we going to shield ourselves from deception and inefficiency. Against the latter, Im afraid theres nothing much to do, but to presume that for a rental company, like for any other business, inefficiency is nonsense, so they are supposed to act against it on their own. Instead, hoaxes admit and require some countermeasures.

For one thing, Im sure my next camera will be a full-HD, Cloud-connected one in real time. I wont return the car without making sure its parked under a surveillance cam and after turning an uncut, couple of minute-long video of what everything, inside and outside, looks like. True, not everything can be filmed: they still might say that I smoked in the car, and actually smoke in it in order to prove that I did!

Best of all, I think fellow customers, traveling alone or with family members, who happen to return the car at the same time, particularly off office hours, might swap a comprehensive look at one other car and exchange their mail addresses just in case. A third-party eye-witness against the rental companys tricks is something so satisfying in prospect, that we shouldnt leave the parking lot without.

I give Hertz as a business two to three stars on this occasion, because they dropped this messy claim, which shouldn't have been forwarded to begin with.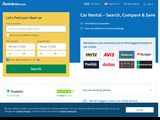 RentalCars.com
Read this review, because it shows how they try hard to spoil your holiday even when everything else goes smooth. We're speaking of an 11-day rental from Madrid Barajas Airport, August 2015. Reserved through rentalcars.com first a Volvo 40 (Avis, 397,00), then a Ford Focus (Firefly, 194,00), then a Peugeot 3008 (Thrifty, 427,00). Got my money back or balanced quickly (in two to three days). I also bought so-called excess insurance coverage for the Peugeot (100,00). Notice that I ended up with Thrifty because of the Peugeot car they were posting, a small crossover, and of Thrifty's 8.1/10 customer approval rate instead of Firefly's 6.6/10. A common mistake. Customer approval forms on rentalcars.com and elsewhere are built around relatively minor comforts, like how brisk is the process or how smiling the clerk, but they skip the big problems, and all the hidden cheating doesn't show there.
All the same, the 8.1/10 approval rate notwithstanding, when I finally applied at the Thrifty desk I was extensively annoyed by the clerk (by the name of Beatriz) who kept questioning my insurance choice, insisting that I buy her coverage (so forfeiting the previous one) and finally downgrading my Peugeot 3008 to a Ford Focus Trend SW, a station wagon that usually sells at half the Peugeot's price. I tried hard to be given my Peugeot, but she was adamant, no way to get it. She (and her boss) said the booking was for a "Peugeot 3008 (or similar)", and the Ford Focus, in their opinion, was absolutely similar. Facing such a neat refusal, I had to give up and sign for the Ford. My wife and daughter were waiting for me to reach the hotel and start our tour.
Minutes later, at the parking lot across the street I found my 46,000km-old Ford, all with its eight scratches, stationed just in front of a brand-new Peugeot 3008 (picture on request). Now, there's no doubt that if that car was available, they should have given it to me, while if it was booked by someone else before I booked it, then it shouldn't have been posted on the rentalcars.com site at the time I chose it for my trip. Of course there was nothing to do at that point, having already signed for the Ford deal.
A quick look on the internet explained what was going on. The much-coveted 3008 was still there, ready for rent at the outrageous rate of 630,00. What they do is to keep idling any attractive new model as long as they can, so as to increase the online price indefinitely. All in all, I was cheated into paying over 200,00 euro more in order to get the same car I has previously booked for 194,00. By the way, not only the Thrifty and Hertz agents were exactly the same people behind one desk, but I suspect that, at least in some venues, all the car rental market is deftly monopolized. The big money is made in two ways: a) additional insurance coverage which is highly profitable and b) allocating the oldest and less valuable cars in the pool through bare downgrading, based on a very loose understanding of the "or similar" clause and coupled with a kind of artful deception of the online customer.
This explains why I gave rentalcars.com a two star instead of one, because they do not seem to be more guilty than other agents on the scene. Compared to what it used to be decades ago, now this market is rotten. The car you need is only a bait for them to fool you around and drain as much money as they can. This being the outline, such being the people, the question is, What is advisable do to, especially by the occasional customer, who doesn't show up at the desk as a golden' or preferred' client?
It seems obvious to me that 1) It'd be better to avoid multiple and mutually conflicting service providers (like rentalcars.com and Thrifty in my case). 2) Let's book everything directly with the rental company itself. 3) Contact them beforehand in order to make sure that you'll get the car you want. 4) Insist for them to revoke the "or similar" clause. 5) In case they don't do that, don't fantasize about booking a fancy car, because they routinely downgrade your booking and give you the oldest and the least desirable of the "similar" ones under their carport. Book instead the less expensive car you can afford to travel with, something they cannot really downgrade. If you care to, bargain your upgrading at the desk.
Paolo-Ugo Has Earned
1

Vote
Paolo-Ugo hasn't received any thanks yous.
Paolo-Ugo doesn't have any fans yet.
Paolo-Ugo isn't following anybody yet.
Similar Reviewers on Sitejabber
I booked a trip to Mexico and mistakingly put in the wrong date. I contacted Amber the next...
Booked a flight on their, they never emailed me and on the site it showed it as cancelled. I...