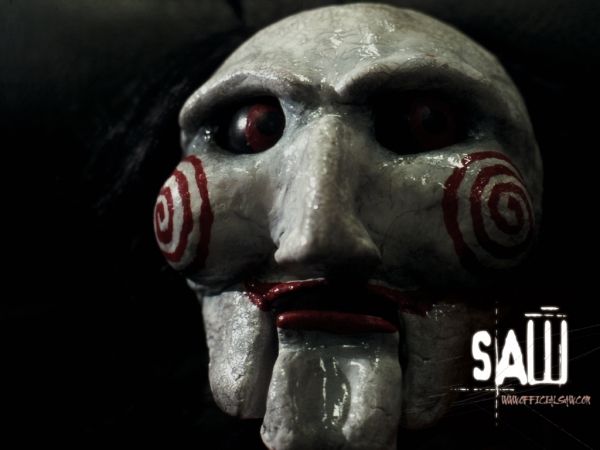 Overkill T.
27

Reviews

70

Helpful Votes

0

Thank Yous
Experience: Clothing & Fashion, Relationships, Computers & Technology
Member since February 2017
Reviews

27

First to Review

15

Votes

70

Very Helpful

67

Funny

1

Fraud Buster

2

Great Find

0

Well Said

0

Thank Yous

0

Fans

1

Profile Views

1,193
About Me
Many sites have many reviews but this one lets me vent and tell it like it is.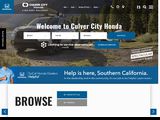 Culver City Honda
I'd like to tell you a true story. I was looking for a car when I decided to go to Culver City Honda. I went there and took a test drive in two models. I finally decided on one and told the dealer that I have a budget. He was able to get the payment down to an amount I thought I can handle. Being a nice guy, I don't play hardball even though I said I would think about it while I would shop around someplace else to look a different type of car. He got me to settle on the car and I could not complain. Right? Wrong! As soon as I got my first payment from their financial company. I saw that the payment went up a hundred more dollars. What? According to their statement, my debt with revolving credit disqualified me from their loan program. So, I have to pay an addition hundred dollars. So, why couldn't the dealer tell me this when I was there? Easy, commission to get more money. They lied to me to sign on what I thought was a good deal. Now I am stuck with this for three years. Strike one.

Strike Two was when I took the car for my first scheduled maintenance. They got all the stuff done on the car and I paid the bill for their service rendered, including checking for low tire pressure. All ok so far. Right? Wrong! The car's computer told me that I still had low tire pressure. I fixed it myself and after a couple of miles of my fix, the computer no longer told me that I had low tire pressure. No biggie. Right? Wrong again! On the next time the car told me to go for another maintenance, this time I went to the dealership where I had my first Hondas maintained. They told me that since I was under warranty, I did not have to pay for the oil change and I really did not need a tire rotation. so, I basically paid nothing for that maintenance. There was a hole in my tire that they were able to fix at a manageable price and the car's computer hasn't told me that I need to check the tire pressure since then.

The lesson learn: stick to a dealer who will treat you right and don't go to Culver City Honda as the dealer and the service people are a bunch of rip off artists.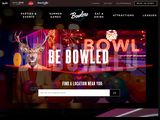 Bowlero
Don't buy the Summer Pass. It may be inexpensive to buy but getting a lane to bowl is almost impossible. The company is all about profits.

The day I went there the place was packed with lots of people for a 40 lane bowling alley. On top of that, as I made my way to the front desk to reserve a lane, I overhead a conversation there that the people ahead of me were 10th on a wait list and it was already 6:30 PM. This is the only time I can get to the bowling alley as I have work up to that time. As per the agreement for the Summer Pass, it is only good until 8:00 PM. When I got to the front desk, the people there told me that they have 2 events going on and they have not even started. I drove a long distance to bowl only to be denied and the best they can offer is a wait list with no guarantees that I will be able to bowl that day? I don't think so.

They may have ample parking and an arcade for the kids but their attitude about loyalty and customer service stinks. Let the people with the pass who will probably be a regular customer there have the priority to bowl, not the people in events who have more money and more than likely will not come back for continual return visit. Reserve some lanes for your loyal customers with the Summer Pass. This is the Disneyland of bowling alleys. Don't get a loan in order to enjoy yourselves. This only goes to show you that this place is all about profits and not customer service. Tell your company of the bad experience you have had here as an individual and tell them not to patronize this location unless your company wants to lose more money by going here.
Tip for consumers: Brown bag a lunch. Prices of the food is three times its worth.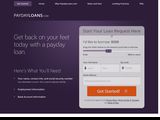 PaydayLoans.com
I have not contacted their site nor have I ever contacted by phone. For all I know they could be run by Consolidated Debt that keeps call me even though I never contacted them either. Anyway, I get calls from them as my phone's caller ID show them up as such. When I don't answer and check the message they leave behind, I just call block them. However, on using a different phone number, caller ID show them as Payday Loans again. This time I answered it and I get the same computer sounding message they left in a previous voicemail. I listen through it and waited until it told me to press 9 to not be called again. Surprisingly enough, they called again on a different phone number and caller ID show their name again. No matter how may times I do this (at least 5 times), they continue to call me again and again using a different phone number. They are nothing but harassing scammers that will stop at nothing to get your business.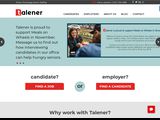 Talener
While looking for a job, I was contacted by people at Talener for a possible position with a company they were working for. When I went to their office, I went through their usual two cents on what I wanted in a job and what they were going to do. Didn't hear from them about that possible job. Several months later, I got an email from them asking if I was available for a possible position. They said it was in the salary I was looking for as a manager. I explicitly said that I was not looking for a manager position but for a very experienced, non-manager role yet they were pushing me for this job. I have a medical history where any position that would increase my stress level will give me problems. All Talener is concern is their commission and not the employee's satisfaction. Now, new recruiters are working for them as they are trying to contact me to see if I need a job. I already have one that I got on my own and happy to be where I am at. The others who I have seen on the day of my visit have gotten their commissions and ran off with their share of the money. Ask Samantha Pitman who was there and is now at Internet Brands.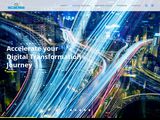 Scadea Solutions
This company keeps emailing me about job opportunities that I did not sign up for on their website nor in person. They "steal" that information from other websites in order to make a profit for themselves. I do not put my address or phone number on my online resume for fear of the constant harassment of phone calls or mails from companies like these. Instead, I can at least flag their constant emails so it goes straight to my spam folder. This guy Sharaq Baig (sharaq@scadea.net) keeps emailing me of jobs nowhere near where I live. All he has to do is look at the places I work in to know that I am nowhere near job locations he is trying to peddle. His emails offers apologies but not an email link to remove me from their email blast list. I tried several times to email them to stop but no replies. They don't think of your own benefit but their own commission that they can pocket. That's why they don't offer that remove me from email list link. Don't do business with them. This company is not here for you, they are here for their own profit margin.
Secret Benefits
I have been on their site more than six months as a free service. I finally decided to try their paid service. I tried their lowest paid service is about $90 for 200 of their credits. I get emails from possible matches from women I am not interested in; so I blocked them and delete their conversation so I don't use the credits. However, my count of unread messages do not change. I email their customer support about and they said that I have to read them in order for that number to decrease (meaning use more credits and pay more money to get rid of those unread messages).

Also, when I try to establish a connection with possible dates (which cost 10 credits to message or see their messages) I message for them for a bit to gauge what they are looking for in the relationship. When I feel comfortable enough try to meet with them at a public place to talk more details. So far, there have been no response about that. I tried messaging them and still no response.

I have tried making first contact with others on the site I am interested in and also get no response (remember this is costing me 10 credits for each member I try to message). The women in this sites seems fake to me since they are not responding. Their profiles are probably set up be the site owner in order to get customers to scam you out of more money from them. There does not seem to be any genuine people on this site to really talk to in person. I would avoid this kind of service if they cannot guarantee you are going to meet with a real person.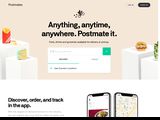 Postmates
Tried their service once and saw how expensive their service is and did not try their service again. Several months later, I got emails from them that someone accessed my account from a different part of the city. The person or people who accessed my account charged a delivery to 111 W. 7th Street (310-494-2671) for about $100 for a salmon dinner, delivery fee, and tips. When I saw this, I quickly resetted my password and deleted my credit card information. I have contacted their customer service department to have this issue resolved and not charged my credit card for a delivery I did not ask for (especially since I have gout and salmon is bad for me). Their response is pending but I want to warn people of the breach of information, security and privacy.
Overkill Has Earned
70

Votes
Overkill hasn't received any thanks yous.
Overkill Has
1

Fan
Overkill isn't following anybody yet.