Nancy"NKeel" K.
10

Reviews

9

Helpful Votes

0

Thank Yous
Experience: Finance, Shopping, Computers & Technology
Member since March 2017
Reviews

10

First to Review

2

Votes

9

Very Helpful

9

Funny

0

Fraud Buster

0

Great Find

0

Well Said

0

Thank Yous

0

Fans

1

Profile Views

443
About Me
Nothing to say much but I know when I buy from a company online I expect to get my order and my money's worth. Whatever I put my money into, I want what my money's worth. I don't play or try to make sense of spending and not receiving what I paid for. The company just don't know that I am not the one to be duped.
How I Can Help
I have information that I know works 100%. FTC.com and CFPB.com. Helps consumers and they are for us shoppers.
Interests
Home cooking and finding the truth about scammers and liars. I love to research online.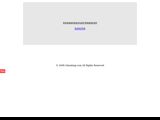 Chinaking
I love this restaurant food because I placed an order to be delivered to me. I got it fast and hot, very delicious.
Tip for consumers: For anyone who loves chinese food, China King is located in Greenville, North Carolina, On Charles Blvd. Very nice people who serve very delicious foods to their customers, dine in, delivery and pick-up. Quality foods with quality taste very good and satisfying foods.
Gettington
Well, I can say nothing negative about this company. I got approved and is waiting for my order to arrive. I will be back on this site to do another review about my shipping and product review. So far my experience went smooth and plus they are very similar to Fingerhut.com. I think Fingerhut has more items but I wanted to try this store to see what it's like. I had no issues so far. I can't believe all the negative reviews on this store. I just hope I have a better experience with my products and getting my stuff on time or before time.
On Sept. 11, 2018, I received my first order from this company. I ordered The Bucket of Sweets with different kinds of sweets like candies like airheads and m&m's caramel popcorn. I must say the package came just the photo wrapped with ribbons. A perfect gift for anyone for any occasion. We enjoyed it very much. The con is the high price, this item cost $69.00 with the shipping my total was $84.98. Way too much for the amount I got. I got about 14 pieces of candy and they were average sizes like the skittles and m& m's, the cost was too high. I recommend this site to my friends and family. I had problems with this site. The shipping was UPS, which I think most of the drivers are idiots and don't care about their packages because this package I received had come with a tin can and it was dented.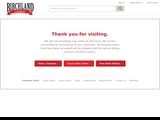 Birchland Market
First of all, this company does credit approval for your orders. I placed an order on 08/28/2018 and they approved it. I had to wait almost 2 weeks before they decided that my order was not going to be shipped on time because of the hot weather. I understood that the reason and reply back with an okay email. Next, they emailed me saying my orders were out of stock. I orders was nuts and sausages gift package and pecan clutter. What I didn't understand why they didn't ship out the nuts and sausage gift package and ship out the pecan clutter at a later date. This company waited for both of my orders to be out of stock. I did place another order but I canceled after I received the last email about my item, not in stock. I was down with this company. I was tired of their lame ass excuses. If you had a good experience with them, good, but I have not and I didn't appreciate how they treated me as a customer. I will never order from them again.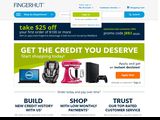 FingerHut
I have opened an account for my daughter and they approved her after a down payment of $30.00. All this happen in 2017, and she is still going strong with them. Matter of fact, her credit has risen so high that all she does is pay her monthly bill on time. Her credit score went from a low 450 to 649 now. FingerHut also has given her a raise on her credit limit. In the beginning, it was 400 and now her credit limit is 1000. I know soon they will raise her credit limit again this year and then her credit score will go up too. FingerHut is for anyone who wants to build their credit score, it's like a credit card, you must keep your balance low to see a difference in your credit score. My daughter has gotten shoes, Chromebook, and recently a laptop speaker mic. Her payments are still the same affordable monthly. FingerHut is not bad at all, you have to think of them as a credit card because they give a line of credit to you after you make every monthly payment on time. It's going on a full year now and things are great with this company. She is looking forward to another line of credit real soon.
Figi's
I placed an order with this company on August 16-17, 2018. I ordered the peanut brittle and cinnamon pastries. First of all, they have to approve your credit if you want their credit. I never gave them my SSN so how they find out about me was a little shady to me, but okay because they are a legit company. Since it was my first time placing an order with them which was over $50.00 they approved my order. My other order was like over $90.00 and they requested a down payment. So my all in all suggestions to anyone is if you don't have perfect credit then the amount of the order does matter. If you order over $50.00 like in the range of $50 not over $90 with less than perfect credit, I guess they will approve your order. This company does a hard pull on your credit people and your alerts will let you know that it was them looking at your credit. Figi's approved my order and as of today, I am waiting for them to ship my order. My 4 stars for this company is because they responded to my email fast, they say within 24 hours and they do that. That's why I gave them the 4 stars. Also, I have realized that they have old reviews on their site, some reviews were from 6-9 months ago and even 1-7 years ago. Stuff like that makes me suspicious of their products and the company. Yes, I am still taking a chance with them because I have not paid for my order yet, so what I got to lose. I will be taking photos of my order when it arrives and of the products. I will be doing a detailed review of this company.

Okay, my order arrived on Aug. 24, 2018, actually before the date which was on 25th. Everything is good like my cinnamon pastries and peanut brittle. They came is box then in the tin cans which are pretty and useful. After eating the candy, you can use the tin can for anything. I also posted a photo of my order so everyone can see what the items looked like. The cinnamon pastries were delicious and buttery tasting and the peanut brittle was good too. The items came looking like the photos with the nice looking tin cans. I very pleased with my very first order with this company. Everyone is different about their foods but I just love this company food. I am planning on ordering again from this company. I love everything that I had ordered from them. I even put up an up-to-date review on their site. The cinnamon pastries looked like the photo on their site and the peanut brittle came in 2 medium silver bags in the tin can. A lot in both bags and pastries were great to me. I ate them in one day and they are better when microwave.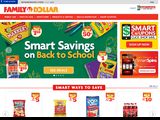 FamilyDollar
The Family Dollar store on Evans Street in Greenville is mostly cleaned and sometimes you can find what you are looking for in there. The big issue is when you want cash back from this store. Instead of fixing the register so customers can get cash back, they put up a sign saying, "No Cash Back." When it first opened, it was easy to get cash back now today that sign is just a normal for that store. I have to go to Harris Teeter or just somewhere else to get cash back when using my debit card. I just don't understand why they don't fix that issue. It's the same issue every day and I really hate going into that store sometimes. I wouldn't recommend shopping at this store if you need cash back because their system doesn't work. Not fair to consumers. I feel every store where consumers shop should be up-to-date even getting cash back. This is poor services and a downfall for the store. The workers are friendly and kind to you but their equipment is poor.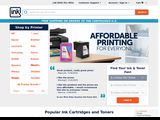 InkCartridges
I had placed an order on the 1/3/2018 and I have not received this order at all. The postal service said they delivered it and I told them that I have seen this order. The postal service didn't care, all they know is that they delivered it. I emailed customer service at InkCartridges and told them that I didn't receive this order and I wanted a refund, they told me that I will be credited by Tuesday 01/16/2018, but for some reason, I am not believing them and I will have to contact Federal Trade Commission and Consumer Financial Protection Bureau because this company thinks people like me are not serious about exposing them to the public about how they treat consumers. They will know how I am feeling today. Their actions make no sense and I will get my refund back this week.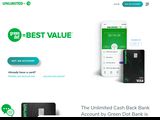 Green Dot
I had this debit card for a while and liked it a lot. I had no issues at all with the customer services. I would recommend this card to anyone. I must say they do charge a monthly fee which is the con for this card. The only way to avoid this monthly fee is to deposit at least $500-$1000.00 on the card within a monthly time frame. And to keep that amount in the account. You see I deposited my tax return and that also helped with the monthly fees too. So before you sign-on, I say read the agreement well.
Tip for consumers: There's a monthly fee $4.95 could be higher now like $5.95.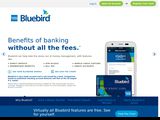 Bluebird Global
In 2016, I wanted a better card to have my tax return to be deposited on. The sign-up process was easy and I got my card within a week. This prepaid debit card doesn't charge a monthly fee, and if so I think it's a $1.00. I have nothing bad to say about this card because I still have it and I use it less now. I have a Capital One Bankcard now. I would recommend this card to anyone because it's a good card with great customer service.
Tip for consumers: If you need to call this card company for whatever, they will pick up your phone call and speak to you like they care.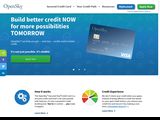 OpenSky Credit Card
Last year, I cancel my card in October 2017. I was approved for my deposit back because I didn't have a balance. I paid this card more than I should have thought my credit score would get higher, but it didn't and I wasted a lot of money. Anyway, I still have not received my deposit back and it was going into the month of November 2017. Now OpenSky has this policy that after you are approved for you deposit they will send out your deposit within in 2 weeks. Well, it was past the 2 weeks mark. I wanted my deposit before Thanksgiving and I got it too. Let me explain how to all those who have not received their deposit back yet.
First, I realize their customer service was friendly to me and I was sick of how I felt after the phone call. I got no action from them and I still didn't get my deposit, yet.
I went on a site called Consumer Financial Protection Bureau www.consumerfinancial.gov and I visited Federal Trade Commission. Let me tell you this for anyone who can't get through a credit card company. These two sites that I visited will get in contact with anyone dealing with consumer's rights. These companies don't play and mean real business and they stand up for us the consumers who were mistreated by credit card companies or any companies.
My story is I complaint on these sites about my situation dealing with Open
Skycc,com. A real true story, I got my deposit before Thanksgiving 2017. I say if you are having issues with any credit card company, complain about these sites because they stand up for us consumers. They protect us from companies that try to violate consumer's rights. After I have received my deposit, now OpenSky writes me a letter about telling the consumer financial protection bureau and federal trade commission to leave them alone.
Tip for consumers: I personally didn't have an issue with Opensky not updating my account and paying my monthly bills was easy even using their new site. I had an issue with this credit card company when they actually took their time sending me the deposit back. I got check in the mail before Thanksgivings 2017. Also, these two companies helped me get my deposit back fast.
Consumer Financial Protection Bureau
Federal Trade Commission
These companies don't play and they are for us consumers. They protect our rig
"Maybe I Spoke Too Soon About This Card...."
3/23/17
• Previous review
My credit score was 594, 619, and 627, today I am seeing a huge difference in my scored with Equifax. I pay this credit card on time before time since I had this card and my score jumped from a 619 down to a 588. I have not done anything different while having this card. I am very disappointed in this card especially after I was speaking up on this card about how others were talking down, now I am not so sure about this card since my score has went down over 30 points and dont know why. I had this card to build up my credit not down. I am trying to be patient with this card, thinking my score will go back up and maybe higher. if my credit score dont improve while having this card, I will definitely give this card a very bad review and will encourage others to stay away from this card. I hoping this card is not effecting my score negatively....
Nancy hasn't received any thanks yous.
Nancy Has
1

Fan
Nancy is Following
3

Users
Similar Reviewers on Sitejabber
First Of all I've had them for a couple years ! Very addictive! :) Good Quality products, Huge...
No problems at all..merchandise is good..delivery is good! I am satisfied! I recommend it...