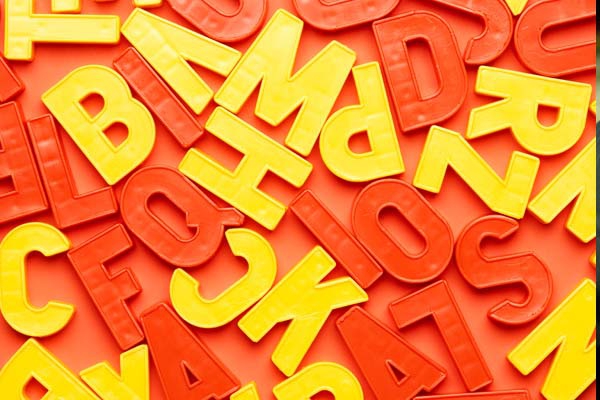 M V.
8

Reviews

11

Helpful Votes

0

Thank Yous
Experience: Entertainment, Hobbies & Interests, Computers & Technology
Member since February 2018
Reviews

8

First to Review

5

Votes

11

Very Helpful

10

Funny

0

Fraud Buster

1

Great Find

0

Well Said

0

Thank Yous

0

Fans

0

Profile Views

216
AnimalJam
You may have seen a different review from me, but I decided to make a different one. So here goes!
Aahh, Animal Jam. Every 2000/2010's kid's favourite online MMO. You can play as a different number of animals and explore the online worlds. You can also play "Adventures", which allow you to explore a map, with some scenarios.
But, nothing is perfect, as they say.
In 2017, AJ has stopped receiving funding from Nat Geo, one of their curators.
The maps are also pretty limited, a kind of linear MMO. We have this forest. This central. This beach. This desert. It is all interconnected, but it's pretty lackluster. Get an avatar, run around a world, do things, and try to be good.
Then there is the problem with Flash support. You may know that Adobe is going to (rather unfairly) give Flash the bucket in 2020, so what does that mean for Animal Jam? Well, they have found a remedy, to make a downloadable computer app. However, because they are reverting from an online server to a downloadable thing, they may lose popularity.
We also have the educational value, which is like the salt and pepper on the game. It is there, but mostly in the form we you have to click something random to do with nature. On the plus side, you get a prize if you find all of them in one zone.
And now we come on to accessories. Accessories are pretty sought after in the Animal Jam world, especially in the shapes of spiked collars and pixelated plaques. Plaques are given by the AJ admins if they see someone doing good, but spiked collars, colliqually referred to as "spikes" are hard to find, occasionally as an adventure reward. Slap any clothing item with "rare" and someone may try to steal that from you. They will do an unfair trade, under a guise they will do a good one second time. However, this is just a fishing tactic, and usually ends up with a crying 6 year old.
We also have the micro-transactions everywhere. Most of the animals and things are "members only", in an attempt for you to fork over money for a membership, which lasts from 3 months to a year. These also include accessories and stuff. And in some toy shops, there are also physical toys based off the game, with codes to unlock items like a rare golden rabbit pet, or a pixelated building for a den. These are usually bought for the codes.
So, what is AJ's future?
Well, it isn't going away full time anytime soon, but it may continue to fall in popularity with lackluster updates and a kiddy audience. This ends up with many people quitting.
Thankfully, there is always a bright light at the end of the tunnel. Wildworks, one of AJ's curators, is making an RPG game called "Feral", which has an older audience, so isn't going to be moderated as strictly as Animal Jam, and opens doors to new possibilities! It's rumoured they will also make a new kiddy game as well.
So should you play the game? If you want to, then go ahead. But I tend to not play it as much as I used to, but sometimes come back.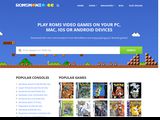 Romsmania
This pirate site offers very few legitimate roms, and if you wait long enough you can see a pop-up "YOU WIN!!" ad. Most of the installations are adware. Gameshosts
This website is NOT a legit downloading website,
1. The website contains broken grammar
2. The facebook people are non-existent and cliche,
3. The facebook people are the same everywhere,
4. Even in different languages!
5. The installation will eventually lead to having to sell your data, if I can't trust the installation, how can I trust this?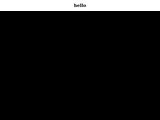 Girrrly
Just why does this exist? Please, at least SOMETHING or SOMEBODY get rid of this! Please, just go away..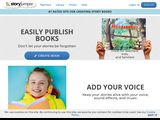 StoryJumper
This website helps people make books for free. Whilst that may sound a good thing, Most books are corny/cringy/weird. And unless you're good at drawing, I think it is hard to make your books look that good.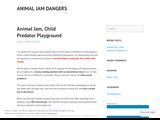 Animal Jam Dangers
This blog has many inaccuracies, and Animal Jam is misspelled everywhere. Also, if you want fish to fry, try Roblox.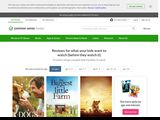 Common Sense Media
Tiny Zoo - 2 stars and 13+? That's not right. Yes the crosbreed feature may be a bit.. awkward.. But there's no sex or anything.
Roblox - 4 stars? Seriously? Your home is under a rock, right. Educational value - better than that of Animal Jam's? That's not right at all.
Used to be good but now this.
Tip for consumers: Do your own research, as not everything here is accurate.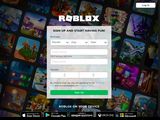 Roblox
Hello.
This information is gathered from my past Roblox experience and others, so here we go. Years ago, I started my first Roblox account. It was just an enhanced minecraft experience, but nevertheless I liked it. We could chat, reset, and run. I loved those days. However, strike one came. I was so connected here that I started to play it in my SCHOOL'S BUILDING. I was first on this game, but then along came brother. We played together, and everything was fine, but along came a game called "Lion Roleplay". I actually risked my self on it, being a maned lion jumping on the backs of unmaned ones, yeeehhh. So I enjoyed it, nevertheless. But then my sweet fruit went out of date, and I saw people chatting cursefully. Of course if you write a curse in Roblox, they will filter it with "#n" n being the number of letters in the word. But CODE WORDS. (e.g, 'faq' can mean f**k as much as Frequently Asked Questions.) I saw so many, I told my parents, and then I went as far to contact Roblox HQ. They replied with what I knew was an automatic email picked of a range. Here, Animal Jam actually recognises which jammer (That's an Animal Jam player, btw.) or parent sent the complaint and how to deal with it. However, this was auto and I know it. Also, reporting on Roblox NEVER WORKS. You send, they see, what next? NOTHING. They do nothing at all. When Animal Jam sees the complaint and investigates. More recently I was showing my smallest sibling Super Mario Bros and HD comparisons
Me: What do you rate these out of ten?
Him: They are both stickups!
Me, not knowing what a stickup is, searches the term up. The meaning is "A robbery where the victim is threatened a gun". Apparently he learnt this term from a game called "Work at a Pizza Place!". However, this game is UNCOPYLOCKED meaning thousands like it exist. Also, Roblox may be FOR their online dangers rather than against. Like, one account is hidden from the search, a pedophile. However, he EXISTS. Roblox, if you are "Powering Imagination" why are 80% of game concepts like this COPIED, hypocritical money hogging lazy never caring slogan making advertisement franchising POTATOES?
Okay, okay I was a bit aggressive there, I admit it. But now, here is what to do if your child has a Roblox account?
==Your child tells they are going to make a Roblox account.==
-Tell the child calmly that this site is dangerous for their age (1-14).
-Block Roblox, have a little white lie (don't worry!) that it is gone for a long time.
==Your child already has a Roblox account.==
-Do first option of worry 1 or 2, and show them alternatives to the game (e.g. Minecraft, Animal Jam, etc.) However, Movie Star Planet may not be appropriate for doing this.
Please, don't let your children play this game. They will never come back, be exposed to dating, profanity and s*x, and with 400,000 users, this is the ultimately worst the internet has to offer. Please, block this game from whatever they have.
M hasn't received any thanks yous.
M doesn't have any fans yet.
M isn't following anybody yet.