Muffy"Muffin" W.
7

Reviews

16

Helpful Votes

0

Thank Yous
Experience: Clothing & Fashion, Beauty, Travel
Member since July 2018
Reviews

7

First to Review

0

Votes

16

Very Helpful

16

Funny

0

Fraud Buster

0

Great Find

0

Well Said

0

Thank Yous

0

Fans

0

Profile Views

382
About Me
Thanks for visiting my profile! I'm a very boring person but a very opinionated one! I love sites that are legitimately positive & helpful but I hate scams so I do my best to list my opinions.
How I Can Help
I have experience in visiting a lot of places, sites and love to travel so if I can help out, let me know!
Interests
Family, pets, fashion, beauty, travel, culture, books.
Shapermint
Normally I don't give single-star reviews however I saw all of the good reviews on the products and decided to try them. I, too, fell for those colorful YouTube advertisements. SOME of the products are decent (the leggings) however the shapewear really isn't, more detailed review below. This site isn't what you think, or what they represent themselves to be to the public. Here's my personal experience.

LIE NUMBER 1: WE SELL LOTS OF BRANDS: Apart from Emputa and Cocoon brands, as this site represents itself as being a site that sells all name brand shapewear, however in reality it sells 1 item by Wacoal (a bra which is priced far beyond Wacoal's standard retail price likely so that no one will actually order it.) It comes in a choice of 2 colors, 3 sizes and is severely out of date. They have another bra by Bally listed which has been perpetually out of stock for months. Other than that, it's Emputa or Cocoon or nothing.

LIE NUMBER 2: QUALITY: The site mainly pushes the Emputa and Cocoon brand shapewear. These are low-mid quality products typically sold via Amazon and often through other discount sites. If you've ever bought cheap China-made items via Vipon, which offers coupon codes for Amazon products that are made in Asia and are of lower quality, then you know about what I'm referring to. While the shapewear isn't horrible, it's sure not worth the listed prices.

LIE NUMBER 3: FREE RETURNS & EXCHANGES: This couldn't be further from the truth. First, to return an item at all, it's a $6.95 return fee. Then they give you a choice: you may shop now online with the amount you're trying to have refunded or, you can pay a FEE to have the money returned to the original form of payment. Then there's the issue of shipping. I'm surprised the FCC or BBB has not called them out on this blatant lie yet.

LIE NUMBER 4: EASY RETURNS & EXCHANGES: This is really the most blatant of all. Upon ordering, I'd set up an account. Now when I try to login all I receive are error messages. I've input all my information correctly, all I'm trying to do is return items that don't work.

REVIEWS OF THE PRODUCTS: I purchased a lot of products here in my one and only purchase. Here's my reviews: I am 5'7" and 155 lbs. and my measurements are 38D-30-38 and ordered size Medium in everything.

THE FREE TOTE: it's weightless, paper thin and cheaply made so it's perfect for lightweight carrying of your new shape wear! 5 stars.

THE FREE LAUNDRY BAG: It's great quality. Works well. 5 stars.

THE EMPUTA HIGH WAIST SHAPING BRIEF: The stay up band is excellent but it's so high waisted it will comes up over my chest and the compression would be considered "a light hug" in Spanx language. The top stays in place perfectly but the leg openings are so small they cut off your circulation. I have long, lean legs so someone with weight to hide, this would be a possible SERIOUS ISSUE not to mention the lack of circulation, especially if diabetic. 1 Stars.

THE EMPUTA HIGH WAISTED SHAPING SHORTS: These give Spanx a run because they're super comfortable and work. I wear them as bike shorts. There isn't much compression though. 4 Stars.

THE EMPUTA AT WAIST SHAPING SHORTS: Another perfect item except for the waistband. Lord it's not even sewn right and it's a weird band like I can't even describe, stay away from these seriously. They cause an odd muffin top. No real compression however they smooth the legs but that waistband... 1 Star.

THE EMPUTA LOUNGE LEGGINGS: These are super comfy. I'd wear these daily. Thin like runner's tights. 5 Stars.

THE EMPUTA HIGH WAISTED LEGGINGS: These are very comfy but come with a waist that reaches the chest. Comfy. 5 Stars.

THE COCOON SHAPING CAMI: Terribly strange material, cuts off the circulation and the straps are not adjustable. If you are extremely short, you may like this though but not if you're over 5 feet tall. High compression. 3 Stars.

So, I'd recommend going to a store like any discount store and just buying the shapewear there because it's cheaper, better quality and you can try it on. This is next to impossible to return and the quality isn't so great.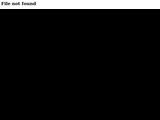 Victoria's Secret
I'm older than the college age that Pink by Victoria's Secret markets to however I can only comfortably wear the Pink brand underwear for some reason. It's absurdly comfortable and the Pink leggings too. I just wish they would get those giant labels off of the clothing. I have noticed though, that the quality in general has taken a serious nosedive. The sizing for one thing is totally inconsistent. You really need to read reviews first to see whether it runs too big or small and hardly anything runs "true to size" anymore. Even the bras and panties run one way or the other now. I've ordered multiple items in different colors in the same size and they're not only different sizes but different material too. A pair of leggings recently arrived with a hole.I returned them and they charged me shipping even though they told me on the phone that they wouldn't. I am going to stop shopping there.The brand seems only popular with a certain under-culture now anyway. I just purchased a sweater from there and the entire thing unraveled within a few minutes. I will never, ever shop there again.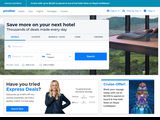 Priceline
I used to be a travel agent. Priceline is decent as far as prices and being a one stop shop. Here is some accurate info. based on my personal experience with them. For car rental you'll need to be honest if you don't have a credit card and are using a debit card and be prepared to make a decent sized deposit. I've seen a lot of lines of people with this issue at the airports.Click the "using a debit card" option always on the site if this is your case and save yourself the headache as otherwise Priceline will assign you a rental company that does not accept debit. For hotels NEVER EVER USE EXPRESS DEALS because you only save around $20 and for some reason they really think a Howard Johnson is a 3 star resort. Choose your hotel based on star rating and location, you'll be happier you splurged that extra $15. For flights NEVER USE THE EXPRESS FLIGHT DEALS unless you are okay with flying redeye meaning you fly at 5am or some ungodly hour on a carrier that will still charge you for bags anyway. I recommend you choose your flight time with a higher price on the carrier that allows for the free or less expensive bag. Cost wise, it's ALWAYS a wash and you're saving time and stress and it's far more comfortable. I run away from Spirit and choose JetBlue and Southwest often for example. For timing everything Priceline is excellent if you book your flights first. Book and pay for the flights then they offer you the car to be picked up immediately after you land, no messing with timing or with multiple sites. Priceline even allows you to add mileage, points and so on. Priceline also allows cash back using ebates which saves more money. Priceline gives constant alerts on timing, travel updates, flight schedule and so on. Getting an agent to help out is easy and fast too. Do they always have the absolute best prices? Not always but pretty close. With this one site I can get literally everything booked, planned and set up and have an agent if I need one.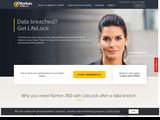 LifeLock
If I charged Life Lock by the hour for the TIME THEY COST ME I'd be a millionaire. This company was recently fined by the FCC and by federal judges in numerous states and I can see why. First of all, they pretend to be the consumer (you) and repeatedly place "fraud alerts" on the 3 main credit reporting agencies as well as all of your cards and automatically "renew" said alerts every 90 days. This not only prevents you from obtaining new accounts at places you might want to open, but it makes the major credit reporting agencies AI apparently think you're a fraud risk. Next, if your wallet is stolen and you "make that simple call to Life Lock," they'll simply cancel every single transaction on all of your credit cards and bank accounts from that day's date on back for several months causing you more harm than good. You'll have charge backs out the wazoo that you can't even count not to mention the DAMAGE YOU DO TO SMALL BUSINESS. So that $5 cup of coffee you purchased from the local coffee shop actually costs the coffee shop $50 in time, fees, taking pictures of old receipts and then their card processing service decides to give them the boot ALL BECAUSE OF YOU. Try calling your card company and straighten it out? GOOD LUCK... Life Lock doesn't care who they hurt. They just create charge backs on literally everything. All your subscription boxes and subscription services are STOPPED COLD WITH NEVER-ENDING WORK TRYING TO REACTIVATE. Add a new form of payment? Forget it, you bought LIFE LOCK so literally EVERYTHING YOU OWN IS FROZEN. Life Lock doesn't do a thing for spam, identity theft or anything else. It only places repeated "fraud alerts" on everything you own, freezing up all your accounts and all your money. With all this mess and your regular accounts fighting these erroneous charge-backs, your credit at wherever you had any is now RUINED along with your reputation.
Sephora
This is a decent place to buy anything you need for beauty, including skincare, makeup and hair care plus tools. They do always have the latest of everything as far as the top name brands. Ebates gives cash back and you can always use their on site coupon codes to get samples of the latest and greatest of anything you want to try. My only complaint is that sometimes they supplement the samples with things that are totally not relevant (such as men's cologne to a woman or a co-wash product to someone who cannot use that type of thing.) Also, sales are very infrequent and not really worth it. I could receive higher cash back from the brand's main site plus a nicer promo coupon most of the time. Sephora does have their Play box which is awesome and it's totally worth it. That's happiness in a box every month for me. However, buying makeup here doesn't save much money even though their points system is nice for sampling. I'm a member of their Flash shipping which is $15/year however the minimum is $20 or $25 to get a sample of anything with it, so it's almost a moot point to sign up for.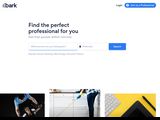 Bark
I began receiving emails from this site from someone looking for quotes for photography services. I'm not only not a photographer but I'm also not a business at all. While I clicked "unsubscribe," it appears upon research that Bark.com simply collects email addresses and randomly sends out unsolicited emails under the ruse of people seeking photography services in order to confirm the email addresses are real and resell them, and to get businesses to sign up. A "hey we're a new hiring service website" would probably be a better angle, but I guess they prefer the whole underhanded scam kind of thing. IF YOU RECEIVE ONE OF THESE EMAILS IT'S BEST TO NOT ALERT BARK OR CLICK OR RESPOND TO ANYTHING AS THIS ONLY CONFIRMS YOUR ADDRESS IS REAL. IT'S BEST TO SIMPLY FLAG AS SPAM AND FORWARD IT TO: *****@uce.gov AS SOON AS IT ARRIVES. Apparently this "quotes for photography services phishing email" scam has been going on a long time in various countries. I've done my research. While Bark does allow businesses to post their info and allows service seekers to receive quotes, this isn't the mainframe of their actual business. Can anyone say RACKETEERING?
JustFab
First of all, there's no actual savings. VIP members ONLY and I mean ONLY save money when they sign up for that membership when they make that initial purchase. Thereafter,the prices SELF-ADJUST and you will be paying FULL PRICE ALWAYS THEREAFTER, regardless of said "VIP membership." The membership does not actually get you any special deals, any sales or any discounts WHATSOEVER. You only save money the first purchase. If you don't believe me, open two browsers and look for yourself. Next, their shoes DO NOT RUN ACCURATELY TO SIZE, ARE CHEAPLY MADE AND I'M PRETTY SURE IT'S THE SAME SUBPAR QUALITY YOU CAN GET FOR A LOT LESS MONEY ON ALIEXPRESS. If you want to return something, you have to pay a 20% restocking fee - even if it's defective or damaged. Their points system is a joke and you can get the same stuff from Wish for a third of the price. Their quality is SO bad, for less money per pair you can get a high end brand from Macy's or Nordstrom if you shop the sales. The Just Fab / Shoedazzle (they are owned by the same company) styles must cater to ghetto gangsters because no one wears stuff like that, no one with any real style sense. The shoes are also uncomfortable and dear God, it's like the 90's cheap bright stripper shoes are alive and well on that website.
Muffy Has Earned
16

Votes
Muffy hasn't received any thanks yous.
Muffy doesn't have any fans yet.
Muffy isn't following anybody yet.
Similar Reviewers on Sitejabber
My wife says that after washing the unit it lost its elasticity and it no longer had the same...
Every thing seems to run small. The customer service is outstanding. I just ordered a tank top...