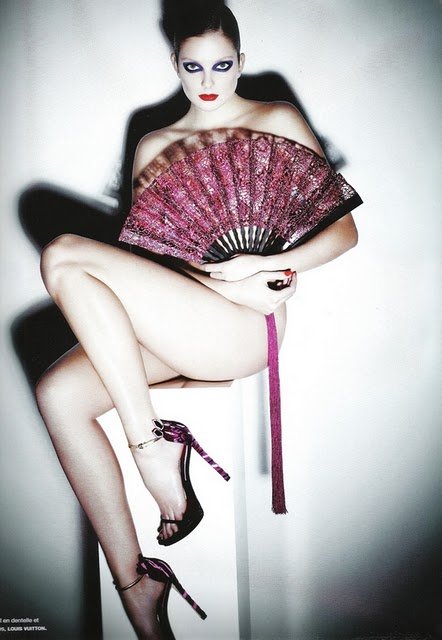 Lovely"" S.
12

Reviews

52

Helpful Votes

0

Thank Yous
Experience: Computers & Technology, Business, Entertainment
Member since April 2011
Reviews

12

First to Review

8

Votes

52

Very Helpful

44

Funny

1

Fraud Buster

3

Great Find

2

Well Said

2

Thank Yous

0

Fans

3

Profile Views

1,595
About Me
I was born at an early age and have not quite died yet. I remain lovely to this day. My reviews are short, brutal and honest. My thighs are milky-white. I hate conmen, poseurs and fools. I try to help people who cannot spell or punctuate. I am an unapologetic, sarcastic bitch on legs for which you'd fight Hades' demons to get the chance to stroke. And boobs that could suffocate a careless lad.
How I Can Help
I'm really quite good at non-therapeutic massage on silk sheets. I have majors in English Literature, Psychology and IT. I love R.E.M, correct spelling and orgasms - not necessarily in that order, but often simultaneously.
Interests
Vocabulary. Cryptic crosswords. Disingenuity. Slaughtering pigeons.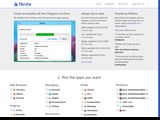 Ninite
If you like open source or free and good software, this is the place to get it easily, quickly and safely. It's a one-stop shop for your favourite apps - no need to visit a dozen providers' sites to check for updates :-)

--
The Lovely Samantha
I'm a one-stop shop for loveliness

image coming soon
Icce.rug.nl
(Note: The full URL is http://www.icce.rug.nl/~soundscapes/DATABASES/AWP/awp-notes_on.shtml)

Whilst I cannot claim to begin to fathom the depths of this musicologist's analysis of every Beatles' song, I bet those of you who can tell a crotchet from a clavichord will draw joy from this obviously-reverential study of the Fab Four's discography.

For example, in a discussion of the refrain of "Good Day Sunshine", we learn...

"The meter isn't the only thing that almost eludes our grasp in this refrain; the key is also equivocal at this point, and is not settled until the verse begins. Until proven otherwise, we would assume from the opening, that the key of the song is going to be B rather than A as it later turns out. The chord progression from V-of-V back to its own V rather than forward to the V of the home key is musical kind of "approach avoidance."

Damn, I wish my mother had made me learn an instrument so I could even appreciate half of what this site was talking about.

--
The Lovely Samantha
Passionate but illiterate music lover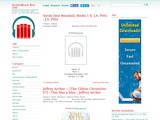 Theaudiobookbay
For those of you who understand torrents, love literature, and spend a lot of time wishing you could be reading instead of just walking/running/driving/working this tracker site links to thousands of audiobooks that will change your life.

Once you plug your MP3 player into audiobooks, your brain will never need to be dawdling ever again. Let's stack those shelves and finally get around to opening ourselves to the linguistic glory of James Joyce's Ulysses, shall we? Or any other author you've ever heard of - and those you haven't heard of.

It's a life-changer. Trust me.

--
The Lovely Samantha
Don't talk to me. I'm halfway through War and Peace...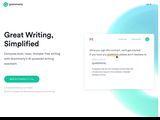 Grammarly
I guess many other people have done a similar test, but I tried throwing some classic text at grammarly.com to find what they thought of it.

The results:
George Orwell: 1984 - Grammarly gave it 56%.
John Steinbeck: The Grapes of Wrath: 59%
JRR Tolkein: Lord of the Rings: 68%
A. Lincoln: The Gettysburg Address: 12% with 22 critical writing issues.

I wonder whose writing would earn 100%... Oprah's maybe?

--
The Lovely Samantha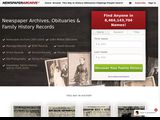 NewspaperArchive
Having a recent need to research a celebrity from the 1950s, I needed an online newspaper archive. newspaperarchive.com is a U.S. based organisation that delivers what they claim: an archive of (mainly) U.S. newspapers from ancient (at least the 1920s) to more recent days. Their interface is a bit clunky, but navigable and their prices are vastly more reasonable than many similar sites. When I went to cancel my 12 month subscription early (because I had sucked down everything they had that I needed) they surprised me by saying that I could continue accessing the site until the subscription actually expired. I did appreciate that.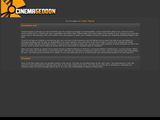 Cinemageddon
If you are into quite bizarre movies, this is the place to be. You will not believe what a disturbed mind with a budget and a camera can produce. This site aims to compile the very worst movies ever made.

It is truly a treasure trove for those of us who think excellence is over-rated and that abysmal cinematic failure is to be embraced with tearful delight.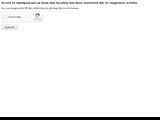 Whirlpool.net.au
This Australian forum, while mainly covering Oz ISPs, has a broad and intelligent discussion of many subjects from garden tools to Thermowiz alternatives.
Highly recommended for Australians shopping for a new ISP - or a blender.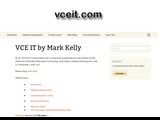 Vceit
If you're in Victoria, Australia - or in India or any other country teaching secondary school IT classes - this site is the dominant resource for VCE IT help, exam post mortems, theory and advice. HIGHLY recommended for all senior secondary IT students.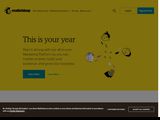 MailChimp
Mailchimp (apart from their delightful chimp mascot) is a responsible, reliable and entertaining service for managing a subscription mailing list. You don't need any software of your own: Mailchimp manages it all, and for modest mailouts (up to around 1000 people) it's all free.

They deserve a banana.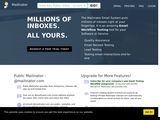 Mailinator
Mailinator is one of my best friends when having to provide an email address to a crowd you don't really trust. Make up any name @ mailinator.com and you can receive mail to it with 100% safety and no chance of persistent spam.

Mailinator should get a humanitarian award, or at least a big sloppy kiss.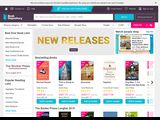 BookDepository.co.uk
Free shipping - can't argue with that, especially compared to Amazon's extortionate postage rates. Quick delivery, good range of titles. Can't go wrong there.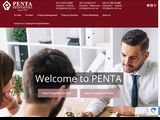 PENTA
Incompetent, for sure. Evil? Maybe. Their business practices are a farce: they don't read or respond to emails; they charge before shipping; they barely speak English.

People have reported (http://forums.whirlpool.net.au/forum-replies.cfm?t=684202&p=-1&#bottom) that their credit cards have been fraudulently used after they shopped there.

Avoid like the plague. Low prices = high risks.
Lovely Has Earned
52

Votes
Lovely hasn't received any thanks yous.
Lovely Has
3

Fans
Lovely isn't following anybody yet.