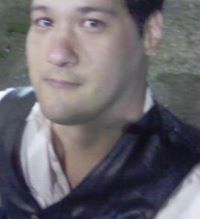 Mitchell C.
4

Reviews

31

Helpful Votes

0

Thank Yous
Experience: Relationships, Business
Member since May 2015
Reviews

4

First to Review

3

Votes

31

Very Helpful

31

Funny

0

Fraud Buster

0

Great Find

0

Well Said

0

Thank Yous

0

Fans

0

Profile Views

318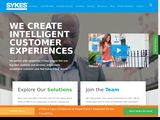 Sykes
First you begin by going to career builder and right still.com to complete a certificate program in customer service training for CSR programs at home. You pass the certificate and the company was interested in hiring the individual at home will call the individual. Right skill tells you you don't need experience with this but I have six years of customer service training at the company but not at home.

Sykes is the only at home company that uses right skill and career builder to look for applicants to work at home. So I had an online interview through Adobe connect and pass 2 other tests that would allow me to have a second interview by phone. During the interview they told me if you are the qualified candidate we will show you screen that you are qualified and go on to the next stage. They ask all the simple related customer service questions and I believe I did my best To answer every one of Those questions correct, but the one question that they asked me was do I have a at-home experience with customer service I said no to other applicants said no and one said yes because she probably worked for the same company once before.

To summarize my problem why do they hire people who already have at-home experience when most at-home experience positions are fake and false companies trying to get your money. How are we going to get an at home job or what we call remote job if we don't have the opportunity to work for anybody. They simply denied my account because I had no home experience when they hired someone that did. So why do I go through the expense of completing an online certificate program for customer service that tells me they will hire even if you don't have home experience.

When I try to inform them of my displeasure with their interviewing process. They didn't return my phone call or email regarding my complaint. I was Very upset about being disqualified even though the test that I took received a 92% rating was no reason for me to be disqualified for this position. I have more experience Than a person who has been at home job position And this person that got qualified probably has less than 6 months experience.

Career builder actually told me they cannot control another company's interviewing process or who they choose as an applicant but I told them it is a waste of time for me to take this CSR test and been told that they will hire you even if your inexperienced. It is a waste of time to go through all their testing to get denied and career builder does not take the responsibility to kick their ass out as a client for career builder. Also career builder is excepting fake work at home businesses that you see advertised saying it's been on Fox News and all these damn cable channels.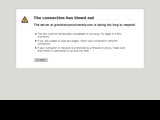 Grandcanyonuniversity
Do not attendGrand Canyon University especially online. They have proper learning videos for learning in classrooms. The videos they obtain are borrowed from other students from other universities very rarely do they correctly come from this university. It is also is set up scam wants to get your money and you attend the first six months or the first two courses that make it appear like they are there for the students. Example, the first thing that this class has a great video to teach us how to write essays at college level. Every other class after that only receives textbooks and no video support by the teachers each week or at any time at all.

Other issue is the tutoring service online sucks, they did not allow or use videoconferencing for tutoring assistance in fact one of their tutoring sessions only consisted of a damn telephone call. Total waste of my time how can you learn anything when you having trouble by using a telephone conversation. Some of those who are verbal learners orvissual learners they are going to have trouble because it is not visually represented properly.

Other issue is they will not let you drop out of school after the second week of school. So if you have any problems turn the school year you're only allowed to miss one or sale one class for the quarter every other course if you drop out you will be charged tuition fees. Not totally fair when there is an adequate tutoring services either by video or any other resources. There are very non-sympathetic when a person has a disability and is taking a while to complete their assignments or have issues with the assignments they will drop the student and charge you for the tuition that you did not complete if you took it out of your student loan.

Last issue is, when you are having a computer problem, and you fall behind in a course, if you miss more than two weeks they will give you an incomplete grade or a non-passing grade and still charge you for tuition fees. It is not good for a student who is on welfare or date or government assistance to attend college because if their computer system fails the school will not assist you with catching up Or replacing your computer. They will just raise their shoulders and shrug saying it's not our fault there's nothing we can do.

The result is my personal finances cannot accommodate purchasing a new computer to catch up with the homework and now they charged me tuition fees for the quarter that I did not finish due to the fact that they had in proper tutoring services and no sympathy or empathetic nature towards the students. They are not considered a Christian University. Christian universities consist of people who actually care to help out students in any way possible but there resources or funding is too low for proper assistance to the students. So being a disabled person on state and government assistance I could not get my computer repaired or replaced and now I'm being charged for student fees which I cannot pay for due to my income level.
Tip for consumers: If anyone knows how I can get assistance with getting a new computer and paying off this debt I have now with this college or univeersity, please mail me a letter here and tell me what resources that I can go to receive proper financial assistance.

image coming soon
GoldenBride.net
his sites a scam ill explain why in this letter to them. they also have girls online constantly, like theyre getting paid for this deceit.

this girl is claiming she cant pick up her gift because shes in a village that can't receive her gift. she claims her grandma died. so why is she online if shes claiming those words as true. and she claims she cant get good internet or connection.but she has loads of time to stay online on this website. why? Is she lieing to me? you straighten this out. she told me she doesnt receive internet. But i see her everyday on here.what is she doing that she has to lie about this. if you have girls representing your website like this kick those jerks off. their ruining your reputation.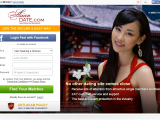 AsianDate
I have written conversation from this company regarding their immorality of their women and them saying they do not allow sexually explicit words to be discussed on letters or chat. If you want to see proof I will show you through your email. All of these girls most of them are looking for sex. I had one person said that she met a guy who was given it to her really hard.For all you stupid guys who say you had success on Asian date.com, you are liars. You are all paid by the website or someone you know from that website. This is how this website works.

What they will do is ask you to call them using "call me" or send a gift which costs about $100-$400 of American money just to be able to send them information like your email or telephone number. Once given them your email or telephone number. They may only contact you once by email and all the other times they are going to contact you on Asian date.com. Also, if you tell them that you will only talk to them once by phone to exchange information, like email and telephone number. They said oh, that's invading their privacy, which is very sure sign that they are trying to only get money from the guide customers.

Only use their free minutes to get one to talk to you tell them that you are strictly going to give them a call once to exchange phone number and email. If they do not want to exchange information. Tell them to F off and move on to the next girl using your free minutes. When you do find the right one, and she replies, constantly to your email off the site, then you know you have a real thing. If the only reply wants to your email and insist on talking to you on their website. Then you know if they are paid on the website.

When you are also online on their website, look at all the chat boxes on the right hand column of the screen. Those chat boxes that says they want to talk. You are all automatically sent to every person that they can try to draw the guy to them. Once you get on their chat box. They will get angry if you leave the chat message, and then come back on after they replied even if you tell them why you are doing that, they still get angry.
Tip for consumers: Do not go on this website. They are all fake girls paid by the website to get you to pay credits to talk to them mailed them or use WebCam with them. The only way you can give them your email is to give them a gift or a "call me" system to call them. Which will cost between $100-$400 each time. They are just online prostitutes.
Mitchell Has Earned
31

Votes
Mitchell hasn't received any thanks yous.
Mitchell doesn't have any fans yet.
Mitchell isn't following anybody yet.
Similar Reviewers on Sitejabber
this company doesn't have great methods of communication through email.there is no way to contact...