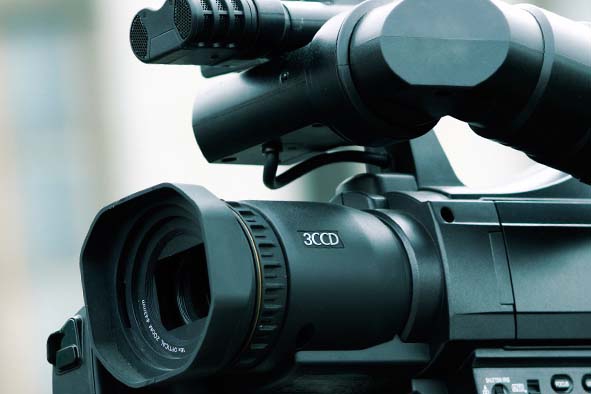 mister p.
30

Reviews

53

Helpful Votes

0

Thank Yous
Experience: Finance, Computers & Technology, Clothing & Fashion
Member since December 2015
Reviews

30

First to Review

10

Votes

53

Very Helpful

50

Funny

0

Fraud Buster

0

Great Find

0

Well Said

3

Thank Yous

0

Fans

0

Profile Views

855
Zen.co.uk
I have been with them for 6 months; in six months I will be leaving. Why, they are not supiior as they claim. Their lines are run on BT lines just like any other intenet company in the UK, and their customers service is just like any other internet company in the UK.

I had need to call to ask questions. When I got through I had the call be put on hold/mute indefinitely at least three times. Due to my considerable knowledge of call centres (particularly talktalk/bt) I knew that this is a tactic that call centre staff use to force you to go away. Of course making sure that they dont actually tell you to go away, or be caught in any way putting the phone down on you.

I also had the privilege of one of them saying that she had no details about myself (again due to my considerable experience of call centres I knew this to be a lie) and later after I sent an angry email to them about what had happened, I was proved to be correct, as they was able miracuously to find all the calls I made - how strange!!!

There is nothing different about this company from talktalk, bt, plusnet et all...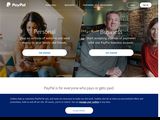 Paypal.co.uk
For a week I have been raining telephone calls upon this outfit trying to get them to sort out a problem of their creation. That is they have stopped the use of my debit card on their guest accounts, which means I cannot make donations. They have been telling me that there is nothing they can do; but I know that they can as I have been in this situation with them before and their executive escalations department removed the problem.

This is what they have been doing instead:

Making opportunities for themselves to put the phone down, such as, after you have countered what they claim, they go silent for a short time say 120 seconds, then they make their putting the phone down speech ie I cannot hear anyone anymore, I am going to put the phone down, you can always call again later to get th problem sorted, thank you for calling paypal, have a nice day. then they put the phone down.

Or a variation of this ie they do the putting the phone down speech ie I cannot hear anyone anymore, I am going to put the phone down, you can always call again later to get the problem sorted, thank you for calling paypal, have a nice day. Then they wait for for a couple of minutes before putting the phone down.

here is the thing with both - who are they saying all that for if they are claiming there is no one there? Whose listening? Its just to make sure that they are covered using the recording.

They even put the phone down while you are talking, of course making sure that there job is covered by doing the end of call speech - and this is despite the fact that they are not supposed to do that - so they claim!

I had one yesterday telling myself that it was my card issuer that was causing the problems not paypal. I repeatedly called him a liar. He put the phone down while I was talking. I then contacted my card issuer, who assured myself that there was nothing wrong with my card. I also recorded this and the paypal bloke who was telling me it was not paypal. I returned to paypal to prive my point by playing the recordings to them. The woman while the recordings were being played to her make her job covering excuses and put the phone down. You see she saw it as an opportunity as I was not there or highly unlikely to be able to hear her or know what was happening to put the phone down 'scot-free'. Unfortunately for her I have two recording devices, so she was recorded in the act.

I am sure that if you were standing in the middle of a field covered with grass, and you said the grass is green they would say 'no its not'.

[UPDATE] There has been some progress. I now can use my debit card online to make donations. But this took a further conserted effort. I finally got thriugh to someone who in typical Paypal fashion symphases with my plight over the phone, but did not do anything there and then to releive the situation. A number of weeks later I find that this problem has gone. So I guess what I said to this guy got through.

But I still would not have an account with them, and still will have as little to do with paypal as possible.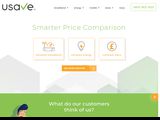 FuelBroadband.co.uk
Initially signed up with this outfit, but later cancelled due to the stupidity of call centre staff question "is this your account?". However a couple of weeks later I tried to resign with them (I know its not rational!!). This time over the phone she said they were using the postoffice database for finding addresses. I challenged this as if one goes to the postoffice website and put a postcode in to their search box what fuelbroadband has is not the same as the postoffice database. Surely the postoffice is using the correct database. But no, don't admit we are wrong or lying. So I could not sign up over the phone. But I could do it online, that is of course if I ignore the error in their database - wrong address put in their by another isp - yes its a isp database not postoffice database. Anyway I signed up online and waited for the result. Failure. When asked via their site I was given that it 'may' be reltated to a credit reference agency. So I got a statutary credit report for myself from the credit reference agency. No footprint from fuelbroadband - they had not on either occasion checked the credit reference database. I called and pointed out this fact to them. Anyway, avoid if you do mind being lied to by hapless call centre staff. BTW this outfit was once called newcalltelecom.
TalkTalk.co.uk
It's difficult to know where to start. For myself it was and is always about their customer service over the phone and in writing. I suppose it may be best summed up by this quip - "we don't lie, we just don't tell the truth he-he-he aint we clever". Their attitude is that the customer is even more stupid than they are, and as a consequence can say and do what they like, and the customer has to do what the hapless call centre staff likes as well. Awful. they have put me off from having another provider for a long time.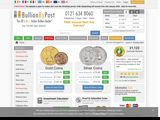 Bullionbypost.co.uk
On the surface, they appear to be good, with nice communication and fast delivery. But recently I have discovered, due to accessing my credit reference report, that they are doing stuff behind the scenes and out of sight, or where they think few people will look, and with dubious permission even though they are following the rules.

I found, due to receiving a credit report that bullionbypost have been marking and checking my credit reference file - admittadly not a hard/permanent footprint, but all the same I thought this strange, after all I do not buy on credit.

So I contacted them to ask why they are doing this. They pointed to KYC (Know Your Customer) as the reason as to why they did this. For two replies all they would say was that it was down to KYC and that they are following regulations. So I went to the Inland Revenue website and looked up KYC rules - it turns out that its not that clear. From what I could gather there are certain guidlines before you check a customer Credit File - did I purchase using funds from many sources...no; did I make a purchase of over 15,000 Euros...no; but the last rule of KYC basically gives the instruction to check 'just because' which bullionbypost was following and simultaeneuosly ignored the first two rules. My last communication with bulionbypost pointed this out, to which I am still waiting for a reply after all this time...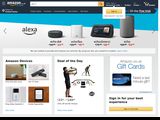 Amazon.co.uk
I telephoned them about a problem with their site - something that didnt make sense, and still does not. Then their dance began. They found ways to put the phone down on myself, but simultaneously keep their job. What do I mean by that? Putting the phone on hold or mute indefinitely is effectively putting the phone down on the customer, but without actually putting the phone down on the customer.
In addition, I telephoned them to complain about this tactic. I spoke to a supervisor, who after I told him what had happened and what I thought about it, just said 'sorry' then proceeded to ask why I was calling. Surely I said it is obvious why I am calling, as I have just told you. But try as I might he still persisted in ignoring, and changing the subject. So I closed the account, with btw not going through a proper security screening. So anyone could call them and close any account that they happen to have the correct answers for the so-called-security-questions, as the questions are common knowledge ie name, address, postcode and email address.
I call them now from time to time just to prove how stupid they are, with ridiculous questions asking for their opinion on make believe world events. Here are two questions. The first "what do you think of president de gaul of france nuking china because china was manipulating the french currency, the franc?" The second question I have posed is "what do you think about Lee-Harvey-Oswald being able to get a gun of the black market and shooting Jesus. Do you think he should have been able to get a gun of the black market to be able to do that?". The answers are ridiculous to the extreme, and just prove how stupid these telephone staff are. I was roflmao at their attempts at answering. Very amusing.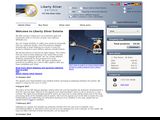 LibertySilver.ee
At the beginning of 2015 I tried to buy some silver from this company. I was having some trouble with payment at the time, but informed the company of the troubles. At first they said ok, but then I received an email informing that they had cancelled the order - I had the money in cash btw. Go forward a number of months and I tried to place another order. I was told that because "I" had cancelled the order I could no longer place any order. I pointed out, and proved with emails that they sent that they had cancelled the order. But no, would not accept by not responding, after they had been shown the proof. Make your own mind up.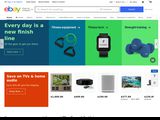 eBay
Trying to set an account up. Came to the payment options. Found that even though their was an option box next to paypal this was a faux option. It is compulsory to tick the paypal 'choice'. Weird. I,m guessing that legally you can make a payment anyway you like, but ebay want to 'legally' force you to use paypal. Once you tick the box your choice has gone. I telephoned on numerous occasions as I could not understand why there was an option box, but it was not an option. After one hollow reply after another, the account was closed by ebay. I am now for life permanently banned from having an ebay account, unless I send documentation ie photos of myself. Strangely it hasnt killed me and I fail to see the punishment or bad effect of this. They are basically a law unto themselves. Judge, jury and executioners. The wild west.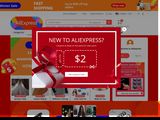 AliExpress
Bought what was advertised as 100% cotton shirts. Turned out that they were a cotton/polyester mix. Complained to alibaba. Went through their process. Took photos of the label that shown the percentage of the mix. All the while the seller with the broken english was complaining that he had done nothing wrong - "dears". Alibaba made a decision. Because it was 80% cotton I was to be refunded 20% of the cost of one shirt. But I bought two shirts together. They had the same order number. I sent photos of two shirts - different colours. They didnt put two-and-two together. The western way is to get a full refund - not 20%. As it turns out I did not even get that money. So no refund - 'dears'!!! As thick as two short planks put together. They make a poodle look intelligent.
EurGold
Paid £461 sterling for 50 silver coins. Paid by bank transfer. Paid within time period. No delivery. No explanation. No communication. Phone always engaged or no answer. Rip-off avoid.

Received an email from them this morning stating that they are now trading under a changed url - eurgold.de

EDIT - This company/business is no longer about. The owner a certain Shane Buckley packed his bags and ran after trying on zerohedge to restart the scam with another website - goldbullioneu - He was thrown off the zerohedge website, the new site was immediately moth balled, and that is that.
mister Has Earned
53

Votes
mister hasn't received any thanks yous.
mister doesn't have any fans yet.
mister isn't following anybody yet.
Similar Reviewers on Sitejabber
Threat Intelligence Dossier on a Social Engineering Attack Subject: Phishing Website Method:...