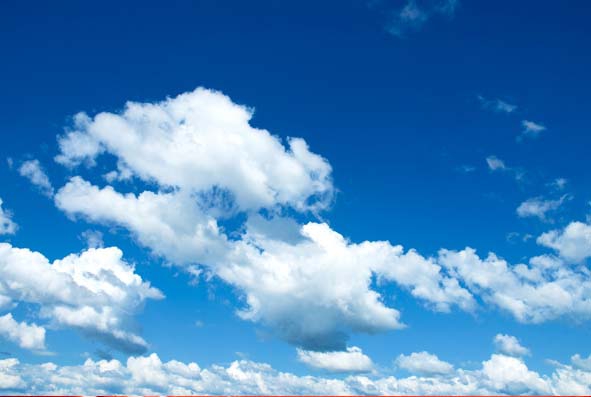 Mike M.
7

Reviews

338

Helpful Votes

1

Thank You
Experience: Relationships, Health, Business
Member since October 2014
Reviews

7

First to Review

2

Votes

338

Very Helpful

331

Funny

0

Fraud Buster

4

Great Find

0

Well Said

3

Thank Yous

1

Fans

0

Profile Views

699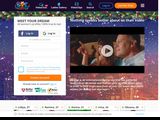 J4L
I enjoy posting reviews on those scammers. J4L.com is just another site that exists with one thing in mind...robbing you and doing it legally. Like many other sites, they openly admit in their "term of use" that they do not verify the women on the site and that they allow a "Service" company to supply pictures and information about the women AND they are allowed to write you as well. The women on this site are just tools for sites to make money...nothing more. Just yesterday, I tested them using the same pictures I used on another site which is serviced by the same supplier. The only difference is that I used a different first name. I have been on another site for about 6 weeks and left the computer on 24 hours a day while logged in on that site. Literally thousands of letters from models which of course proves at that point that it is only a scamming site. I was logged on J4L and another site at the same time looking for the same women and sure enough, they were on both sites. The same women were writing me and both letters were the exact same ones. In fact, those are pre-written letters with the "insert name" in them. Yes, they make mistakes from time to time and forget to put your name in the "insert name" area.

Those in here stating that the site is ok, good or great, are either working for them or so easily fooled.

Listen, there are a few free Russian dating sites and one that you pay for the service available to all. If you join them, you will quickly notice that NO ONE will write you and if one will, she will not be a beauty.

If you send money to this site after reading this, you deserve to be scammed.
VictoriaHearts
10/15/18
• Updated review
From their own website, they admit that you are not necessarily communicating with the actual person from the pictures but someone else who is only interested in making you spend money. They do so to prevent YOU from suing them for being thieves.

From their own site:

"RISK NOTICE"

"Impersonation

Because of revenue sharing, the suppliers might attempt to increase your spending on our website linked to a specific member.

1) Share its profile-linked fees with its validated members with whom you are communicating. This may lead to a situation where a validated member is communicating with you because she is paid for that (incentivized communication)

2) Instruct the validated member translators or other employees of the supplier to communicate with you on behalf of the validated members without the participation or knowledge of the validated members and without disclosing this to you (impersonation).

In other words, this means that there is a risk that on our website, as well as on the
websites of many of our competitors you might be communicating:

1) With a person directly or indirectly interested in increasing your spending on the website

2) With a person different from the person shown on the profile and possibly of a different gender from that person."

There you go, boys and girls. What more do you need to realize that you are being scammed AND done so legally as they warn you that you will be robbed on the site itself?
"A bit of an update...too funny."
10/7/18
• Previous review
I changed my profile and basically insulted all the women on that site from name calling (not nice ones) to fakes. I really hammered them good! Yet, they kept on sending me messages about wanting to meet me and loving my profile. CLEARLY, none of them even reads profiles. I left it untouched for a week and left the page open to get more and more messages all day and night long. NOT ONE OF THEM complained about me insulting them or even trying to defend themselves which would have proved that some did read the profile but nope...not a single one did!

As you can see, there is no doubt that it is a scamming site.
Tip for consumers: Before spending money, put in a picture on a monkey with an extremely bad profile. All the messages you will get will tell you to keep your wallet closed.
"People just love to be scammed."
8/27/18
• Previous review
Just for fun, I signed up with the worse profile possible and added a picture that only a mother could love...well maybe. Sure enough, I logged in and it was non stop emails and with very beautiful women ranging from 20 up to 45 years old. Models...pure and simple. None of those women would have given even a second to a profile like mine in real life.

It's a scam site and anyone in here who says differently, works for them!

Stop being a sucker for those thieves.
Trustpilot.co.uk
For those wondering about Trustpilot, let me tell you about them. I can easily summed it up with only one word...CROOKS!

You see, Trustpilot actually charges a lot of money to those who don't want bad reviews. I guess money does talk doesn't it?

If you post a bad review to a paying customer, you can rest assured that they will do all that they can to make sure it is never posted. I dealt with them for months just to have my review posted. My review was right to the point including dates, order numbers...everything but sure enough, Trustpilot hated it and refused to post it for a long time...well until they couldn't ask me anymore stupid questions.

Again, TRUSTPILOT are CROOKS...Plain and simple. Any review site that actually charges fees to companies are CROOKS as they will clearly make sure only good reviews are posted and a handful of already prepared ones where the company comes out and fixes everything. Just look at my other post about selectspecs.com where I described my story and how those selectspecs.com aka CROOKS not only robbed me but NEVER EVER attempted to fix the problem even when they were well aware of it.

Don't bother with Trustpilot if you have negative reviews. I think they should change their name to nevertrustpilot.com Much more suitable.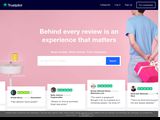 Trustpilot
Do not believe the five stars ratings in here as they are obviously fake. Just post a negative review on any of Trustpilot client and watch them go to work doing their very best to prevent you from posting it. They will ask for copies of invoices and even once you've sent them to them, they will come up with more excuses not to allow your post to be read by all.

On the other hand, if your review is somewhat positive, they will not bother you. That in itself says it all.

They are EXTREMELY dishonest or as I like to call them...CROOKS! They charge money to their clients for positive reviews. Any so called review site that acts that way are without doubt...crooks!

Don't take my word for it. Do the test for yourself and see just how deceptive they truly are.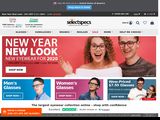 SelectSpecs
I bought two pairs of glasses from them starting with order # 325983 this past winter followed with another pair order # 343106 switch to 3556100 which showed to be in stock on the 21 of April, 2014. Lets start with the first pair which was one for reading and computer work. I was not sure about the type of lens I should pick so I asked them for an opinion and they suggested a progressive type lens. The order took about a month before it got to me.

When I tried them on, I just couldn't see clearly so of course i did like many other people do which is keep them on as we need to get use to them...right? Well, after two weeks, I never did! I was already out of their return policy so basically I was stuck with them. Bear in mind that I did contact SelectSpecs and they offer me to just change the type of lens at my cost of course. I just left them in a drawer and completely forgot about them till last week.

Now the second pair but this time for distance. It took over 6 weeks before they finally shipped them to me and once I put them on, there were clearly issues with the lenses but more so on the right side where nearly 30% on the lens had next to no prescription in it. I have never seen or heard anything close to this happening in my lifetime. I of course told them about it and was asked to ship them back. A child would have had seen the problem but somehow, they argued with me from the PD being incorrect to not seeing the problem. They basically did their very best to attempt to pass the blame on to me. I actually had to send them a picture of the glasses and explaining the problem with explanations that I would have found embarrassing if I were them but sure enough, they just couldn't see the problem. They for sure have a policy to attempt to pass the blame on the client. After multiple emails without them answering anymore, I sent them an email nearly a week after, explaining about how websites such as this one would be useful to denounce them. Within a few hours, they answered me saying that they will reglaze them but never admitted fault as they would have to pay for my shipment cost. Anyway, I finally received them on the 4th week of July. They did a better job this time but to be honest, I don't trust them at all so I sent them to a lab last week to see if the glasses have the correct prescription in them. I also sent out my reading glasses to be tested as well.

It was an extremely frustrating experience and for that reason, I cannot possibly recommend them. Furthermore, theres just no way that they have a quality control department as described on their website.

This is the results for my reading glasses

This is my prescription:
Eye SPH CYL AXIS ADD P.Distance
Right -0.25 -0.50 105.0 2.00 71.0
Left 0.00 -0.50 70.0 2.00

This is what was sent to me:
Eye SPH CYL AXIS ADD P.Distance
Right 0.00 -0.25 55.0 1.75
Left 0.00 -0.25 55.0 1.50

No wonder it was blurry and cause so much dizziness. Not only were they completely off, they actually sent glasses that could harm my eyesight!!! I have the document from a lab that proves this. Bear in mind that they are well aware of this but no one contacted me to apologize and offer to fix this. Hows that for professionalism?

Of course, when you contact them, they never assume responsibility for anything. That one alone cost nearly $252.00 dollars and they will gather dust as I obviously cannot use them.

I have visited many review sites about this company after what happened to me and except for one (this one), all others hammer SelectSpecs.com. Even the Better Business Bureau gave them an "F". I should've done my homework before dealing with them.

I am sure that many end up with the wrong prescription but just don't realize it. They try to adapt to them as they keep on saying to themselves that they saved money. Don't be afraid to blame them. They deal with an obvious cheap and unprofessional company out of China and we customers have to accept that we are responsible for their errors. I don't think so!

If you order something with them, be aware that if there are issues with your prescription or glasses, I guarantee you that they will attempt to pass on the blame to you. You just have to look at other review sites to see this. If you push it more, they will completely ignore you.

By the way, forget about trustpilot website which selectspecs proudly have such great reviews. Why? Because trustpilot actually charges a lot of money to companies such as selectspecs to protect them against bad reviews. I fought with them for months before they finally agreed to post my review. Bottom line, trustpilot are crooks defending those who pay them and nothing more. A lot of very positive posts are for sure done by selectspecs and of course some are selected or invented to show that selectspecs actually cares and want to fix the problem when they clearly couldn't careless. You just have to look at my story to see this.

I will also send my story to the Federal government agency in charge of internet fraud with all copies of communication or lack of, copies from the lab report proving that they sent me the wrong prescription that could actually damage my sight. Im sure Im not the only one complaining to them so hopefully they will have their sites banned from Canada.

Look at many sites and the BBB in North America. The Better Business Bureau gave them an F which is the worst grade you can get from them. That alone should make you think twice before dealing with them.

At the end of the day, if you have a problem, you didn't save anything at all as you will have to pay to have your glasses shipped back to them and if they refuse to do anything, then you will have to deal with another office to correct the original mistakes done by SelectSpecs.

Think before you purchase from them. In fact, stay away from that company. Paying a little more from another site could actually save you a lot more money, time and a lot of frustration.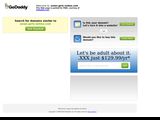 Asian Girls Online
That site is just another one created by the same crooks who operate asiandate.com, anastasiadate.com and more from south America.

Women on those sites ARE PAID to get you to communicate with them. The more you do, the more money they make. They are not interested in you in no way shape or form unless you look great and rich.

Do the test...two profiles with different looks and email addresses. Just watch the amount of emails both will receive...it's just crazy! If you go on other sites where ladies are not paid to get you to communicate, you better be prepared to write quite a few emails before you get any response back.

Try to get personal information about a lady...unless you've already spent over $500.00, good luck trying. Even after you have spent that much money, you will end up with an email address where the woman is truly not interested in continuing to communicate with you.

They are crooks and nothing more than crooks.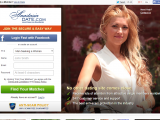 AnastasiaDate
Clearly, the one-timers posting 5-star reviews are fakes or extremely desperate men spending horrendous amounts of money with nothing more in return than fake letters from fake women. Furthermore, just like most other scam sites, they deal with "suppliers" to answer your mail and chat and most times, without the knowledge of the woman in the picture. In other words, you could very well be chatting with a man or granny thinking that you are with the fake hottie from the picture. All those companies partially admit to it and some like victoriahearts, FULLY admit to it on their own website (see my review in here). They do so to prevent being sued for scamming you. In other words, they are robbing you LEGALLY! Furthermore, the pictures of the women are from the supplier as well as mentioned in their own terms. You will find the exact same pictures on all other sites.

To prove my point (already is when they admit it on their sites), open an account but do not pay for anything! Place a picture of a monkey and write the worst description of yourself. You will still get a lot of letters from models. Also, why is it that the pictures of the women are the same for years? Better yet, why is it that if you desire to meet one of them they always break the connection? I know what I am talking about as I went through it.

Let's check out anastasiadate.com has to say to protect itself from lawsuits and from being arrested for fraud......

"Terms and Conditions:
Suppliers. To provide the Service, AnastasiaDate purchases services from various agencies (collectively, "Suppliers"). The Suppliers are independent contractors and are not agents, or employees of AnastasiaDate. AnastasiaDate is not responsible for the willful or negligent acts and/or omissions of any Supplier or any of its respective
employees, agents, servants or representatives including, without limitation, their failure to deliver Services, or partial or inadequate delivery of Services. According to terms of agreement with its Suppliers, AnastasiaDate is prohibited from rendering the Suppliers' contact information. Services provided by the Suppliers include but are not limited to the following:Suppliers provide full, accurate and legitimate information required for the registration of referred Members at AnastasiaDate prior to their registration according to the terms of Agreement.Suppliers provide additional services in accordance to the terms of their agreement with AnastasiaDate.Suppliers provide full, correct and quality translation of all correspondence between Members.Any additional services requested by AnastasiaDate Members, which fall into the Suppliers' scope of activity, but not defined by AnastasiaDate terms of Agreement with Supplier, including but not limited to, arrangement of a meeting with referred Members of the Supplier, provision of additional information on referred Members, or any other personal requests of Members, may be processed by Supplier, but are not automatically granted.Provision of any services not listed in this Article 12 is prohibited.AnastasiaDate is not in any way responsible for the quality of any additional services provided by the Suppliers. The Website and the Service are provided "as is" and AnastasiaDate expressly disclaims
any warranty of fitness for a particular purpose or non-infringement. AnastasiaDate cannot guarantee and does not promise any specific results from use of the Website and/or the Service. Receipt or exchange of funds or any other means of payment is prohibited on the Website."

Proof enough? A supplier takes care of everything for AnastasiaDate from supplying pictures of women, answering your letters, chat and AnastasiaDate couldn't care less if you are being 100% scammed as long as they get their share of the money.

They are all the same type of crooks and they all deal with the same supplier which, I'm sure, is created by them so they can protect themselves from lawsuits and criminal charges.

Be smart and stay away from those crooks!
Tip for consumers: I can understand that many men are hoping to find love but seriously, if you are fat, out of shape or even over 45 and young models claim they want to be with you and you buy it, you deserved to be scammed by them. Try to get back in shape and I promise you that you will have success close to home.
Mike Has Earned
338

Votes
Mike Has Received
1

Thank You
Mike doesn't have any fans yet.
Mike isn't following anybody yet.