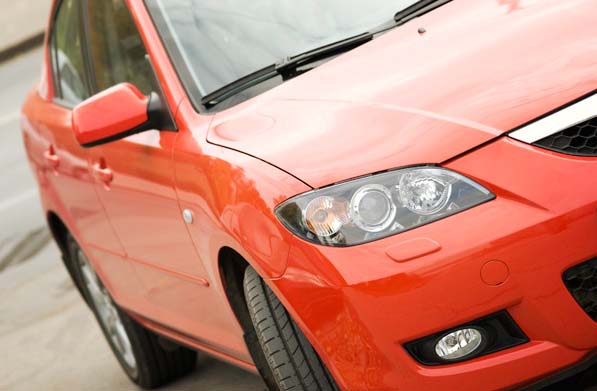 Mike H.
8

Reviews

25

Helpful Votes

0

Thank Yous
Experience: Shopping, Business, Health
Member since June 2010
Reviews

8

First to Review

6

Votes

25

Very Helpful

25

Funny

0

Fraud Buster

0

Great Find

0

Well Said

0

Thank Yous

0

Fans

6

Profile Views

1,327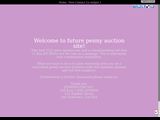 Zipbids
Another scam penny auction website with a $150 charge. Buyer beware. Advertises using fake news websites with fake testimonials. For example:

eveningnewsguide.com

Owned by:

Kyle Hinckley
20969 Westminster Drive
Strongsville, Ohio 44149
United States
*******543
http://www.linkedin.com/pub/kyle-hinckley/8/959/141
http://whois.domaintools.com/eveningnewsguide.com

Prominent Leads, LLC.
Kyle Hinckley
*******612
Josh Okoebor
*******368
7427 Glenmont Dr
Suite A
Cleveland, Ohio 44133

See comments for working links.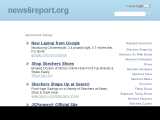 News6report.org
http://www.news6report.org is another fake news site promoting Acai pill scams, this one is advertising on Yahoo amongst other places. Fake news site with fake before and after pictures, fake testimonials and fake Google Adwords Ads. A search at whois shows that it is owned by:
Bradley Eaton
808 Saddle Cres
Mississauga
ON
L4Y 2V8
Canada
*******375
*******405
*****@affiliateman.com
http://whois.domaintools.com/news6report.org

He also owns these websites:

Apply4GrantSnow.com (Grant scam)
BradsGoogleMoney.com (Work at Home Google Kit scam)
ConsumerBuzzWeekly.com (Weightloss and teeth whitening scams)
ConsumerDigestOnline.org
Health8News.org

and many others...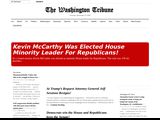 Memphisgazette
Fake news website with fake testimonials promoting scam penny auctions, work from home scams and weight loss scams.

The website memphisgazette.com is registered to:

Marat Nigmatzyanov
10625 Tuppence Court
Rockville
MD
20850
USA
email: *****@gmail.com
phone: *******148

The same person (Marat Nigmatzyanov ) also owns all of these websites - mostly they are promoting various scams:

1. Adultsfriendsfinder.net
2. Auctioncompare.net
3. Btradv.com
4. Channel4newstoday.com
5. Consumertipsweekly.net
6. Ctips.net
7. Ctipsdigest.com
8. Ctipsdigest.net
9. Dealsonquibids.org
10. Ecards4friends.com
11. Ecards4mom.com
12. Entrepreneurreport.net
13. Laweeklytimes.com
14. Loveinaustralia.net
15. Memphisgazette.com
16. Memphisgazette.org
17. Modernwarfare4free.com
18. Safedriversdiscount.com
19. Surveywealth.net
20. Thebeautyreviewonline.com
21. Thecareerfinders.org
22. Thememphisgazette.org
Selloffauctions
It seems that this website may possibly either be a copy/clone of Swipebids / Swipeauctions or run by them? See links in comment for more info.

In addition there are a number of red flags which suggest you should avoid providing your credit card details to whoever owns this website. I say whoever for the following reasons:

When using their 24/7 live chat facility I enquired as to where they were based - they replied as follows: "For security and privacy reasons, we are unable to disclose our exact address, but I will confirm for you that we are based in Nevada". USA. They refused to provide an address or any other information on who owns and runs the company. Now why would any honest, legitimate company do this?

They do provide an address on their website as follows:
True Net Media - Suite 250, 1055 E Tropicana Ave, Las Vegas, NV 89119

However a search of whois contradicts this and says the website is owned by:
Goerge Frankos
6234 East Main Street
Lexington
KY
40507

To add to the confusion, there are reports of their address being in England at:
72 High Street, Haslemere, GU27 2LA

However an exact copy of selloffauctions site can be found at globaldegreeonline.com which is located on the same server as selloffauctions.com and yet is owned by:
Vipul Gupta, 9Global, Inc.
170A University Avenue #7
Palo Alto, California 94301
United States

Another red flag : There is also a counter on selloffauctions.com which purports to display the total numbers of winners so far. The figures displayed and the rate at which they increase however do not appear to bare any resemblance to the number of auctions on the sell off auctions site!

Click on comment for links and further information on selloff auctions.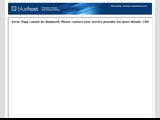 Best-teeth-whitening-guide
The website best-teeth-whitening-guide.com claims that:

" We are an independent consumer resource designed to help you compare the many teeth whitening aids available to consumers and learn about teeth bleaching aids that are actually worth your money.

Combining customer reviews and in-depth expert analysis, our mission is to provide the most complete and up-to-date information on the most popular teeth whiteners and to help educate each of our visitors with information that will help them make smart buying decisions. You can be assured that with every review, we cut through the marketing hype to help you find the best teeth whiteners at the best prices. "

This is complete hogwash. If you look up the owner of best-teeth-whitening-guide.com you will see that it is owned by:

Bridal Beauty White
Yale Wang
271 W. 47th St
New York, New York 10036
United States
Phone: *******323

Now guess what best-teeth-whitening-guide.com have as their "top recommendation" in fact their only recommendation - Bridal Beauty White!

Like I said "independent consumer resource" = hogwash!

I am sure the FTC would be interested in this fraudulent and deceptive advertising by bridal beauty white teeth whitener!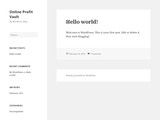 Onlineprofitvault
Fake news website at newsdaily7.co.uk (fake news website)

Click on the link to "Online Success Kit" and you go via incentaclick.com (owned by CX Digital Media: http://www.cxdigitalmedia.com/contact.php ) to onlineprofitvault.com which is one of many scam websites run by XM Brands in Florida.

See comment for proof and links.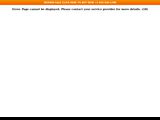 MovieTickets
Swipe Auctions (swipeauctions.com) - new name - same old SCAM - check out the Swipebids complaints and bad reviews on Sitejabber and on many other websites - well Swipe Auctions (swipeauctions.com) is just a new name for the same old Swipebids scam.

Swipe Auctions is the name, but swiping your money is their game.

Jesse Willms the dude behind the scam and many many more scams - just Google his name and the word scam or check out webcops.net for some previous on this d bag!

So you better beware, you better watch out, there be a scam about and Swipe Auctions is the name.

Avoid Swipe Auctions (swipeauctions.com) at all costs!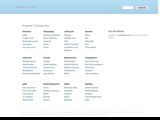 Swipebids
Swipebids is a scam and nothing but a scam. Look at all the hundreds of complaints about Swipebids on sitejabber, penny auction watch, scamraiders, complaints board, scam.com and many more!

In fact the Swipebids scam is just the latest in along line of online scams perpetrated by an individual named Jesse Willms from Sherwood Park Alberta Canada. Google his name or his company Just Think Media and the word scam for lots of info but here are a few details:

Swipebids.com address:

Just Think Media / Terra Marketing Group
Suite 204, 85 Cranford Way
Sherwood Park, Alberta, CANADA T8H 0H9
Company owner: Jesse David Willms

Background info on company:
http://www.webcops.net/just_think_media_spam_scams_8001.html
http://watch.ctv.ca/news/w5/w5-just-think-twice/#clip312665
http://tech.ca.msn.com/article.aspx?cp-documentid=24449570
http://abcnews.go.com/video/playerIndex?id=9318162 (starts at 3:30 minutes in)

Enough is enough people! Rise up! Join us! Stop the scams! (Yes we can!)

There is an online petition and a Facebook group to try and stop this Swipebids scam - you can find details at:

http://www.scamraiders.com/forum/topics/swipebids-are-scam-artists
Mike hasn't received any thanks yous.
Mike Has
6

Fans
Mike isn't following anybody yet.
Similar Reviewers on Sitejabber